Welcome to our class web page!
We are so excited for the new school year and can't wait to share all the exciting things that we are learning with you.
(Remember to check this page and our school app for regular updates).
On 10th October, Primary 7 had the opportunity to learn safety and life skills at RADAR NI, Belfast. RADAR, which stands for Risk Avoidance and Danger Awareness Resource is features a life-size street scene, police station, bus, train, house and fire station. We had a fantastic day taking part in a range of fun, interactive workshops while learning about personal safety, e-safety, fire safety, home safety and road safety.
Take a look at some of the highlights of our day in our video!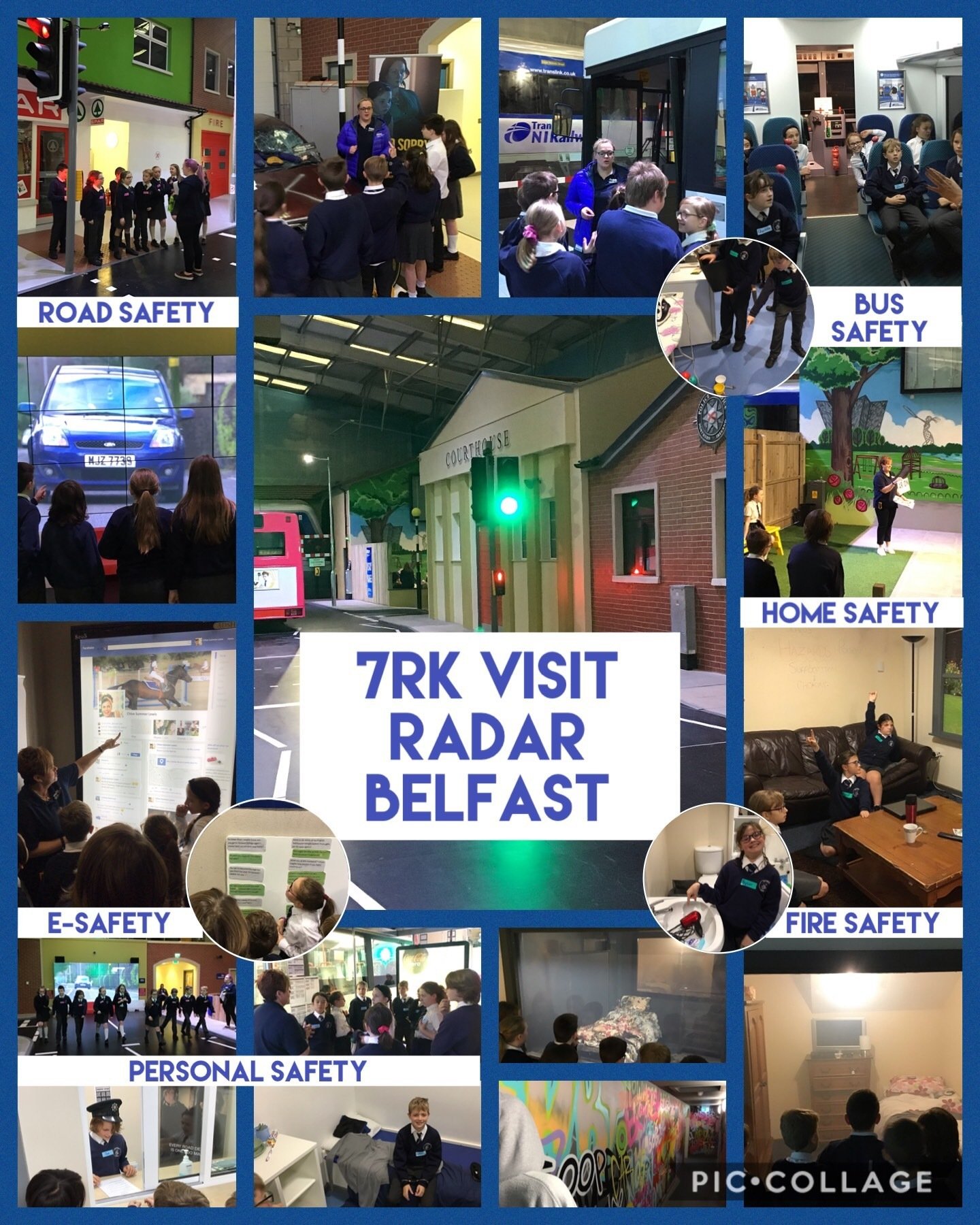 We have started holding Investigative Maths sessions on Fridays each week. Following on from our learning this month, we will be taking part in a range of practical problem solving challenges where we must apply our knowledge on place value, fractions and nets of 3D shapes. We had so much fun and can't wait to do it again next week!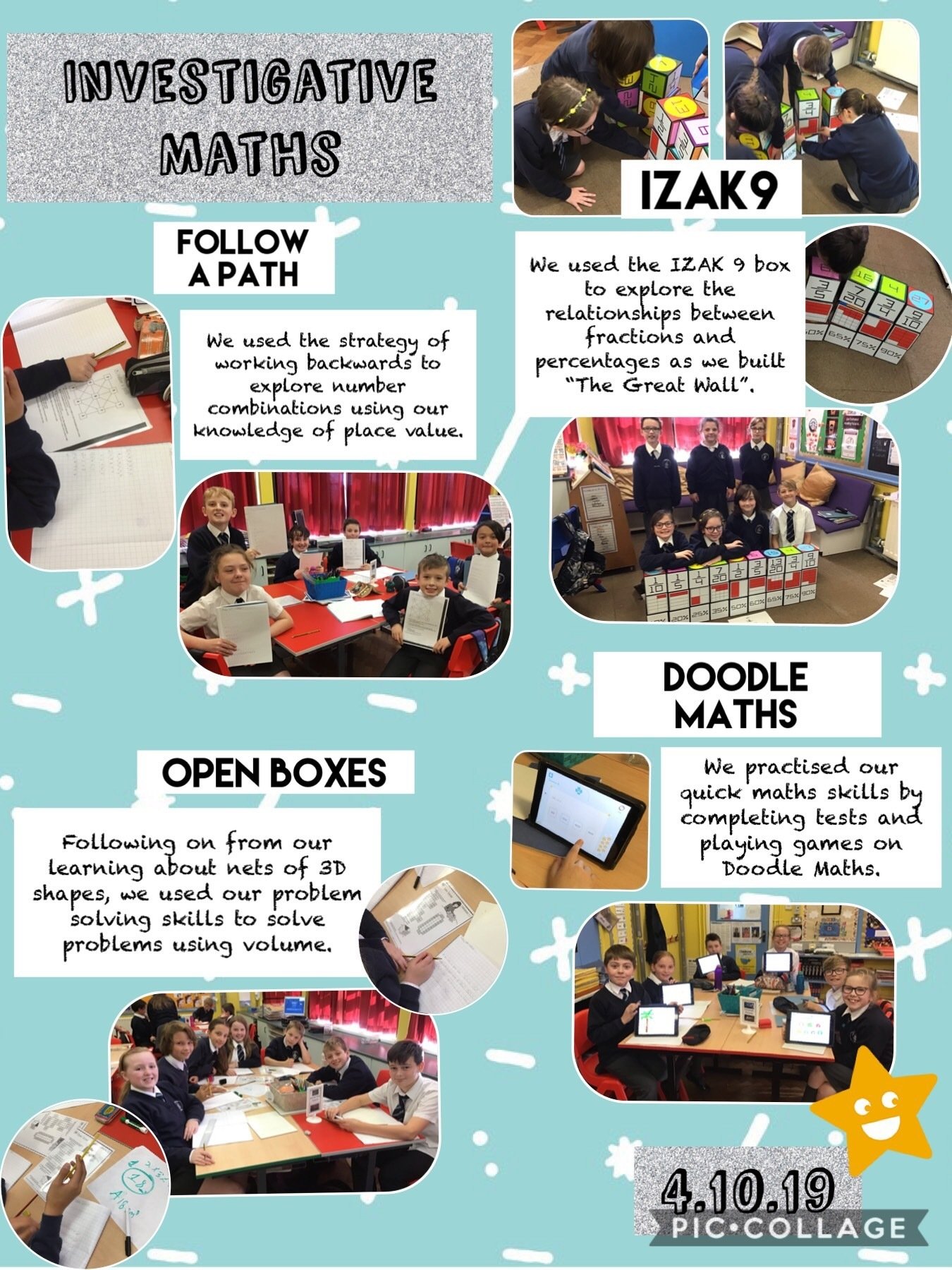 Over the last couple of weeks, Year 7 have been exploring properties and nets of 3D shapes. We have investigated their properties and identified many different possible nets for each shape. We really enjoyed creating and decorating our own nets for cubes and cuboids and are very proud of our work which is now on display in the school foyer.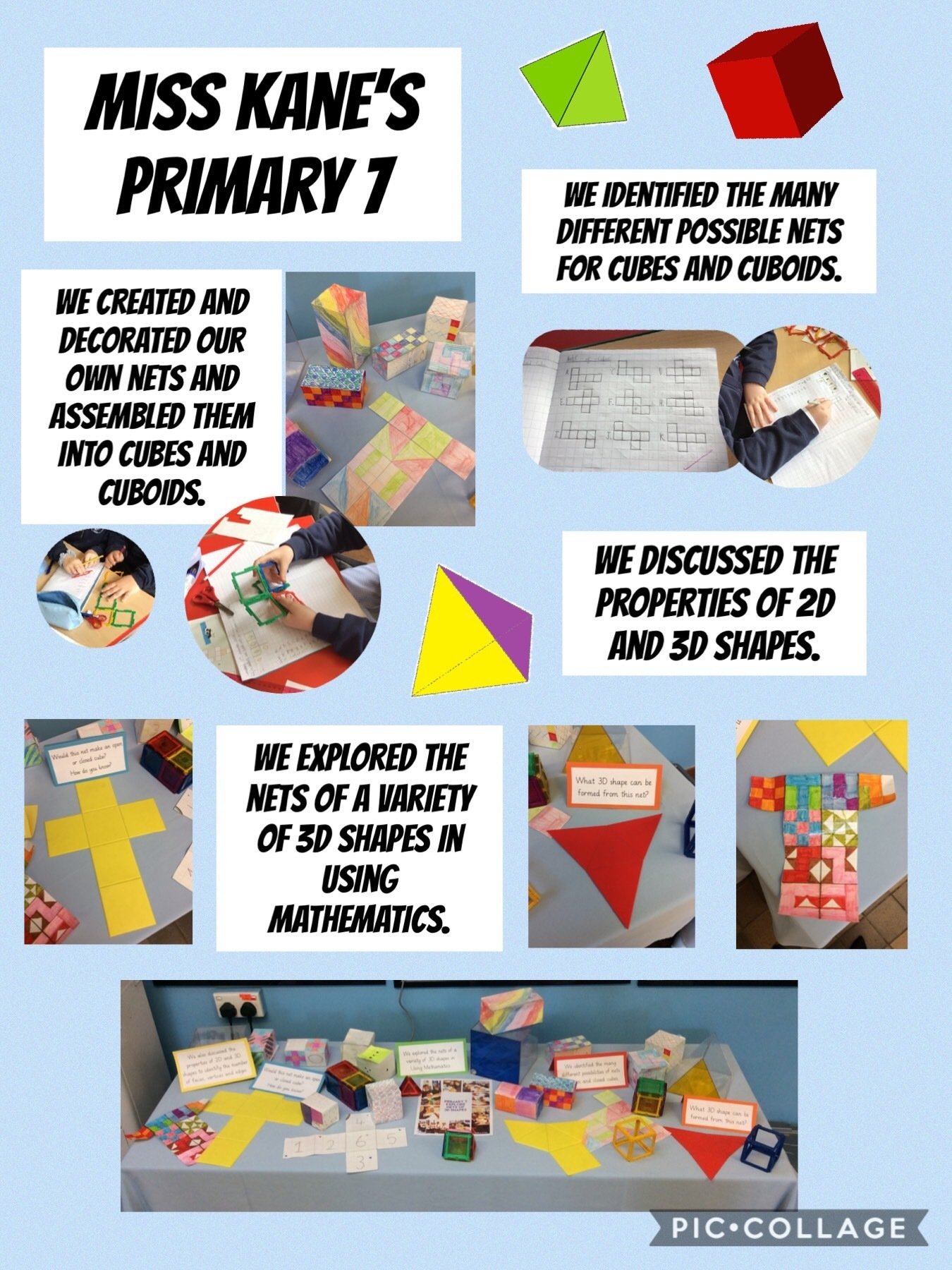 Enter text...
Our Topic this Term is....Keep Calm & Carry On
To introduce our new topic we used a Carousel Activity to create questions around key themes. We came up with some very interesting questions and then spent time discussing them as a class. We are looking forward to answering these questions throughout the term.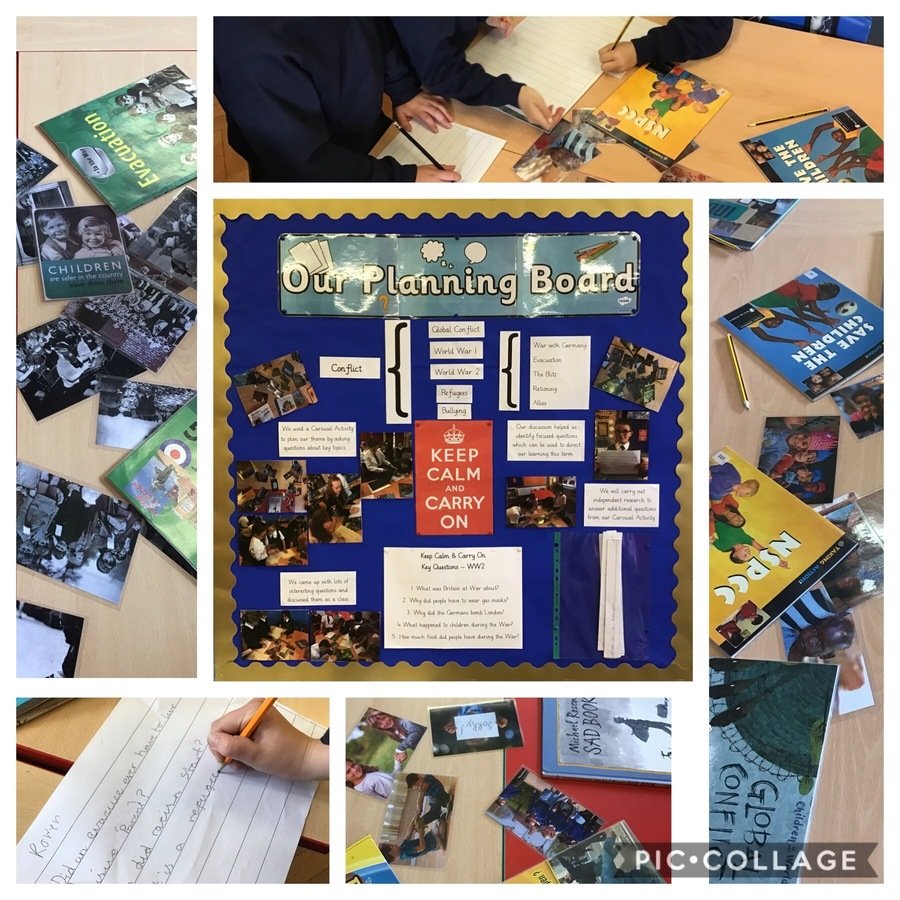 To start off the year, we spent some time as a class discussing the importance of the UN Convention on the Rights of the Child. We discussed our rights as well as our responsibilities and worked together to pick out our top 5 to form our Class Charter. Then, keeping in line with our Hollywood classroom theme, we all signed our autograph to show that we commit to keeping our charter rules this year.