Well done year 5, you have all worked so hard over the last few months of remote learning. As well as working hard on your Literacy and Numeracy, you have been enjoying our new topic "Impact" as well as fitting in The Arts, PDMU and RE. I have also enjoyed seeing your photos of other skills you are learning like gardening and baking! I'm looking forward to seeing you all soon.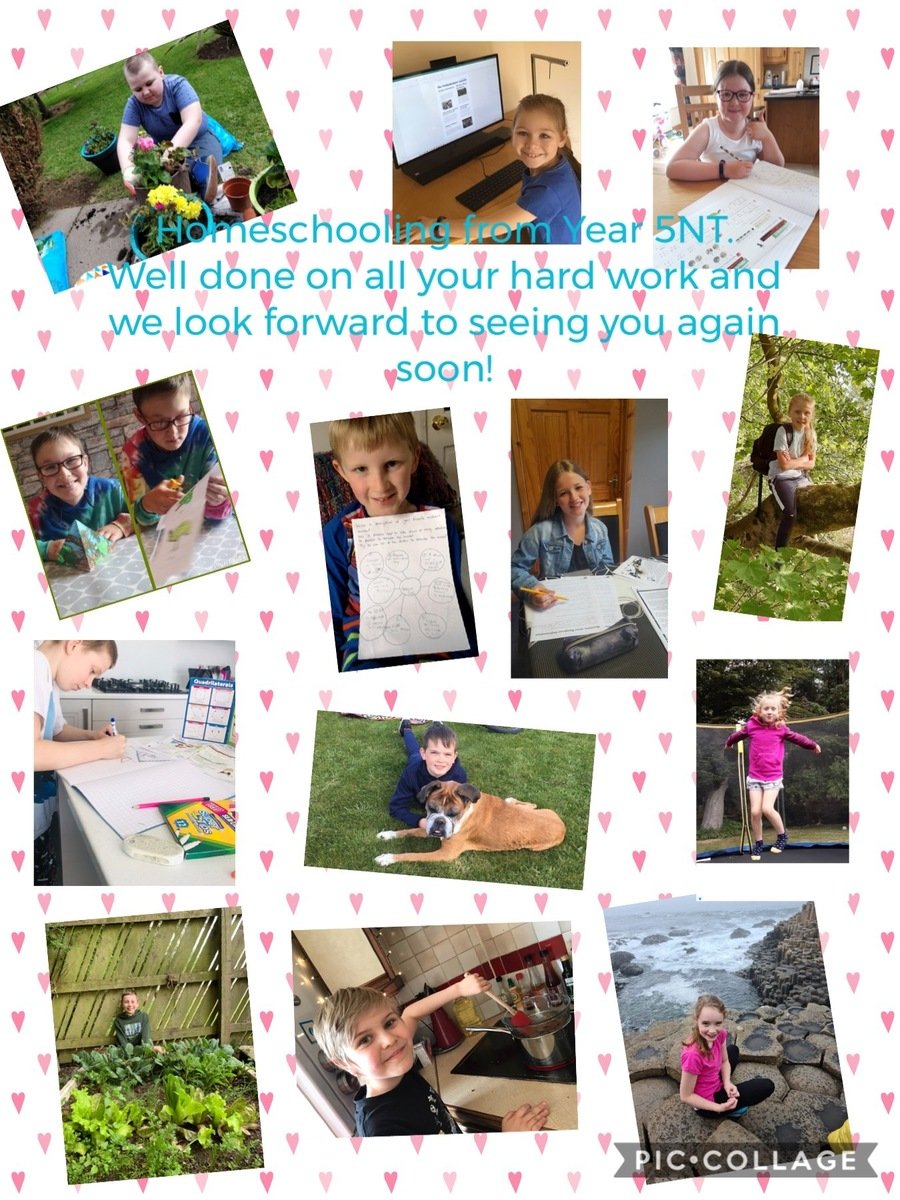 As part of our topic "Impact" we have been focusing on the Rainforests and human impact on the plants and animals that live there. Last week we read the book "The great Kapok Tree" by Lynne Cherry and we picked an animal that we liked and wrote a speech to persuade the men not to cut down the Kapok Tree. Have a look at our great work.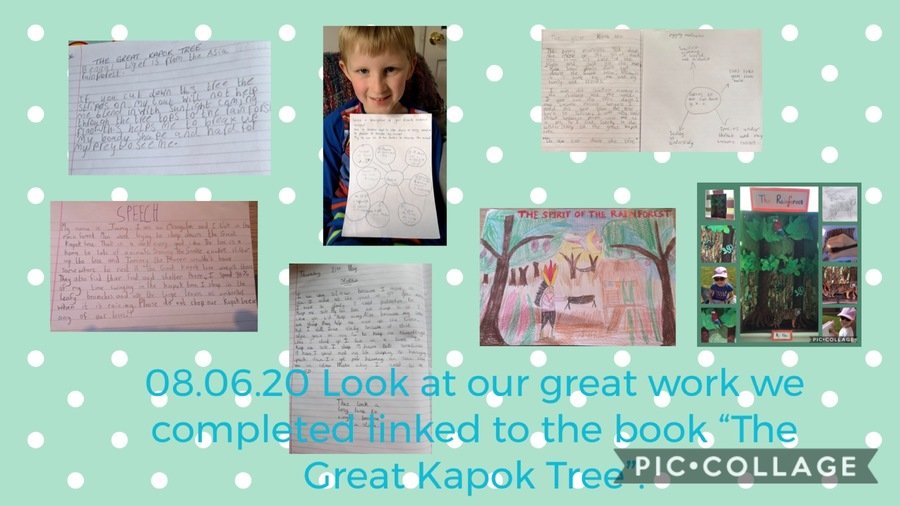 Last week should have been Eco week in school and instead we celebrated Outdoor Classroom Day and encouraged everyone to get busy in their gardens! We had building of bug hotels, potting plants and making hanging baskets to name but a few! Well done everyone in Year 5!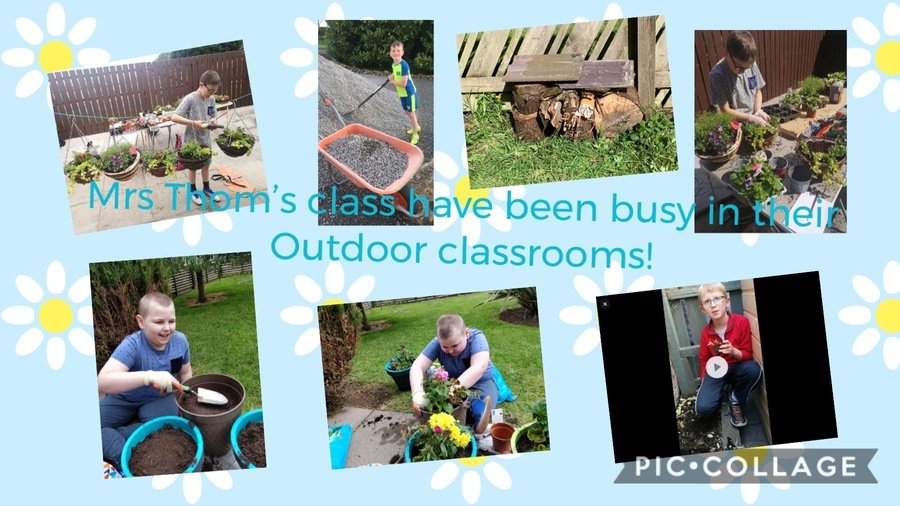 Congratulations to Daniel whose great art work used to decorate his house looks fantastic and made the Ballymoney Times! Well done Daniel!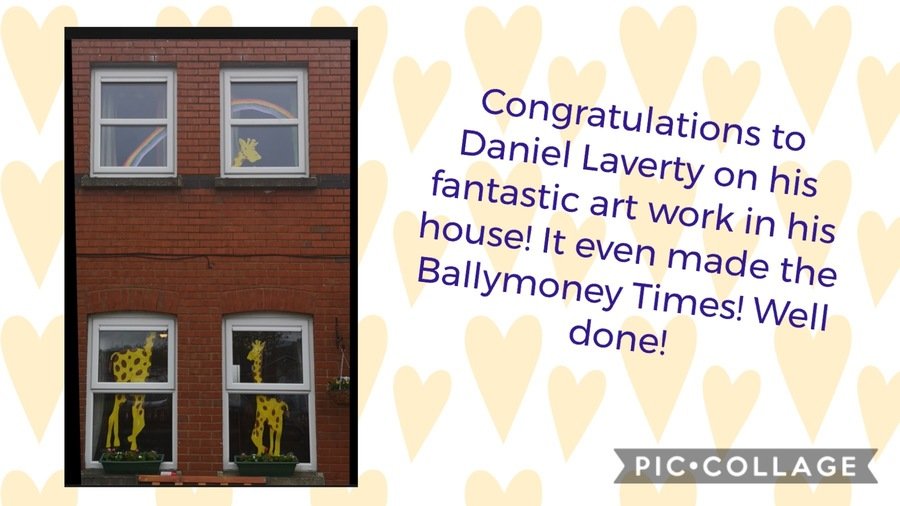 Year 5 have been working hard in all areas of the curriculum. This week's science work was one of the Sentinus Challenge were they had to make a rain cloud in a glass! Well done!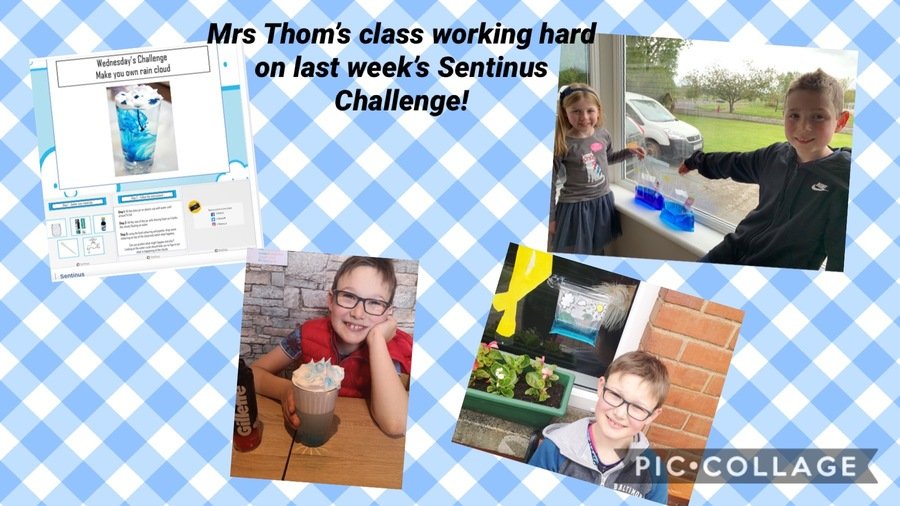 This week we were looking at the different layers of the rainforests and what animals and plants lived there. We also looked at Henri Rousseau's famous painting "Tiger in a tropical storm" and tried to use his style to make our own artwork. Thanks to Ella for sharing her video on how she created her masterpiece!
Mrs Thom's class have been busy learning about VE Day to celebrate 75 years since the end of World War 2 in Europe. They have been researching the war and the day that it ended and some children have been lucky enough to find out information from their grandparents. They also produced posters about rationing and made their own newspaper articles- well done year 5!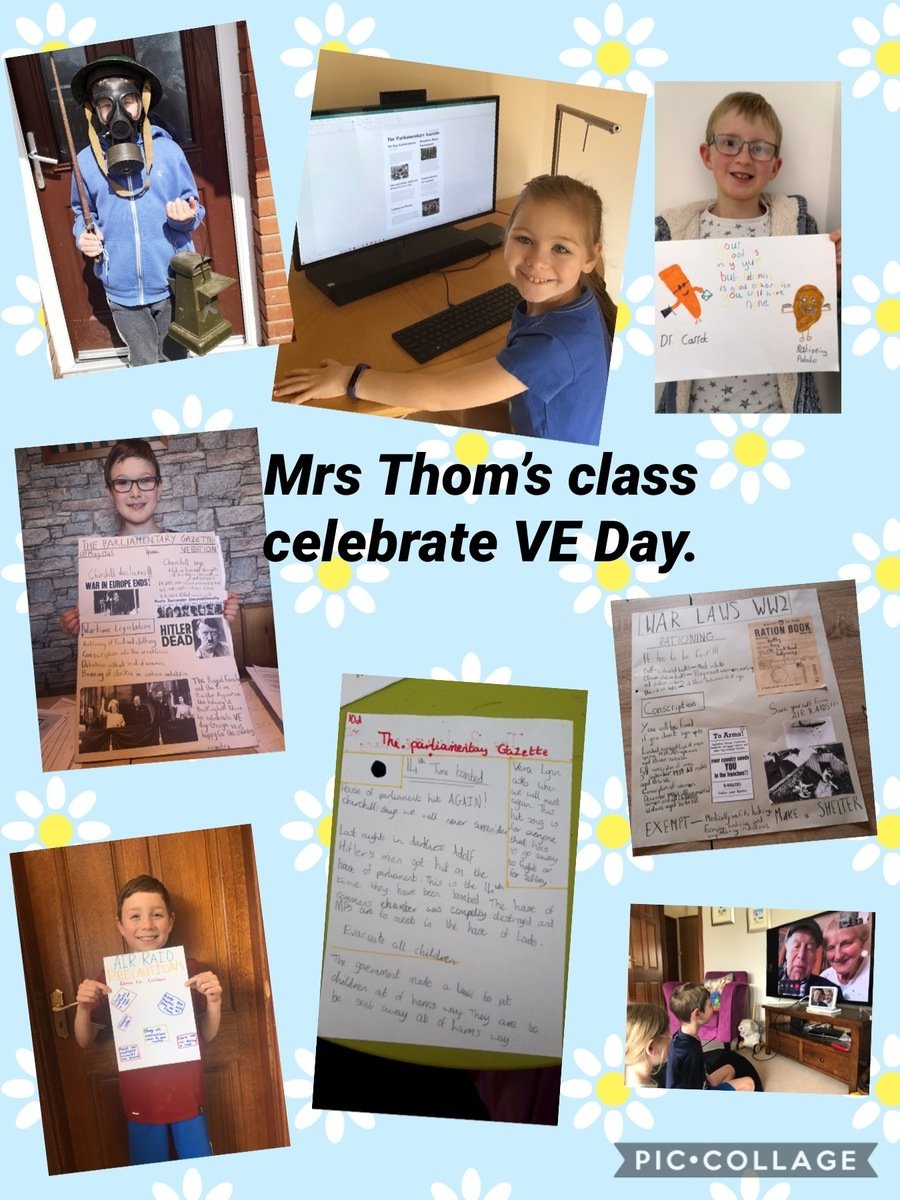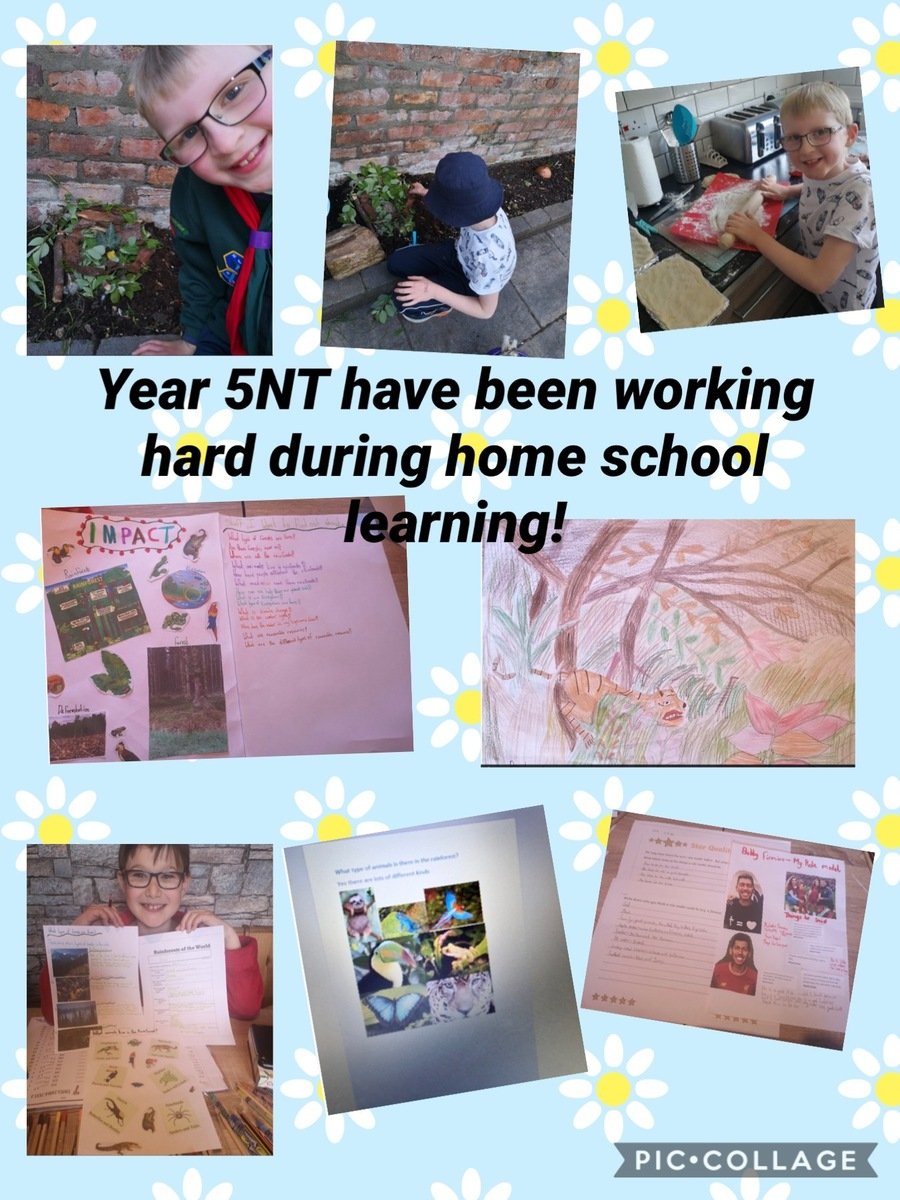 Year 5 took part in a Resilience Workshop today. The children talked about their superheroes and what qualities they had and then focused on what qualities they shared with superheroes. They looked at ways in which they could release their own Resilience Superheroes by being kind, learning from their mistakes, hunting the good, facing challenges head on and building each other up. The children participated really well in all the activities and took a lot out of the workshop.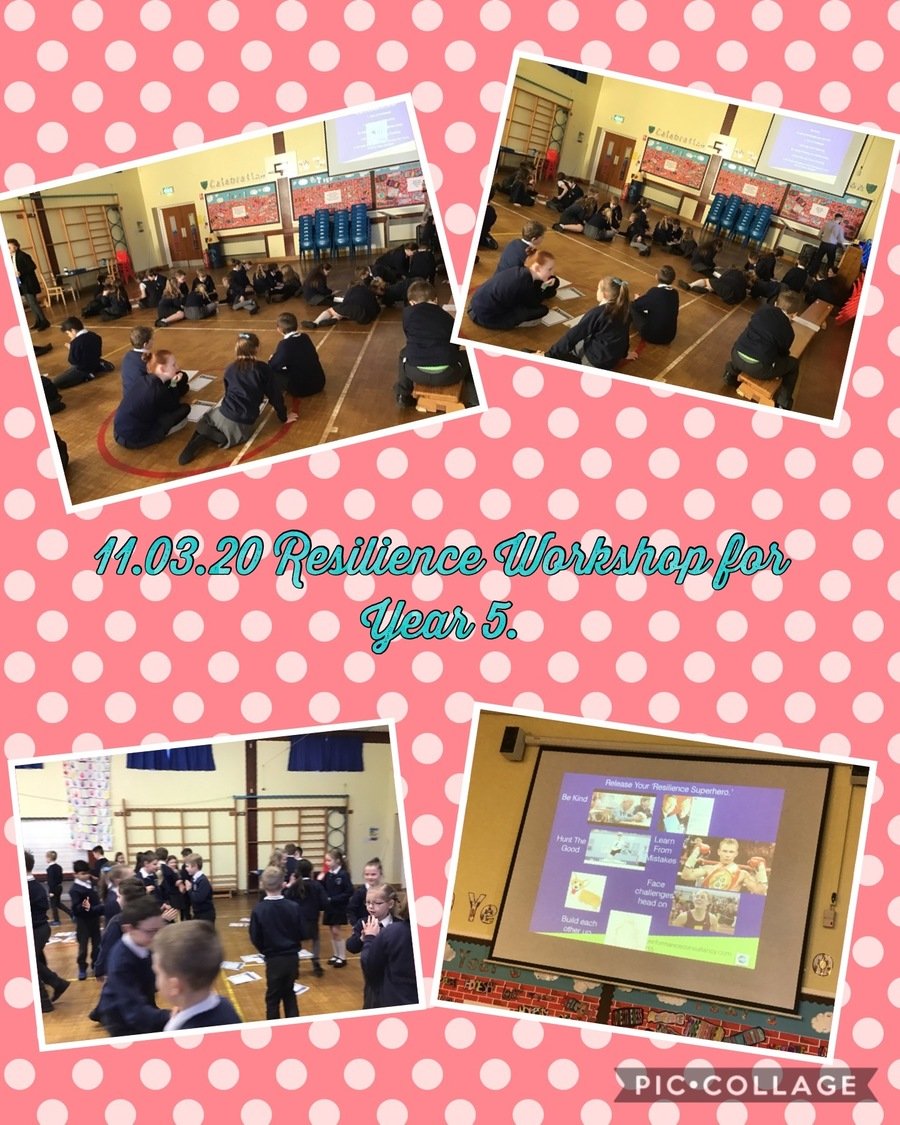 Today we had day 4 of our Shared Education programme. We went to St Joseph's in Dunloy were we learnt how to make animations using Clip and Greenscreen Apps. We then worked in our groups using the models we had previously made to make our own animations on the theme of "Sharing our similarities and celebrating our differences". We look forward to seeing everyone's animations during our celebration day in Term 3.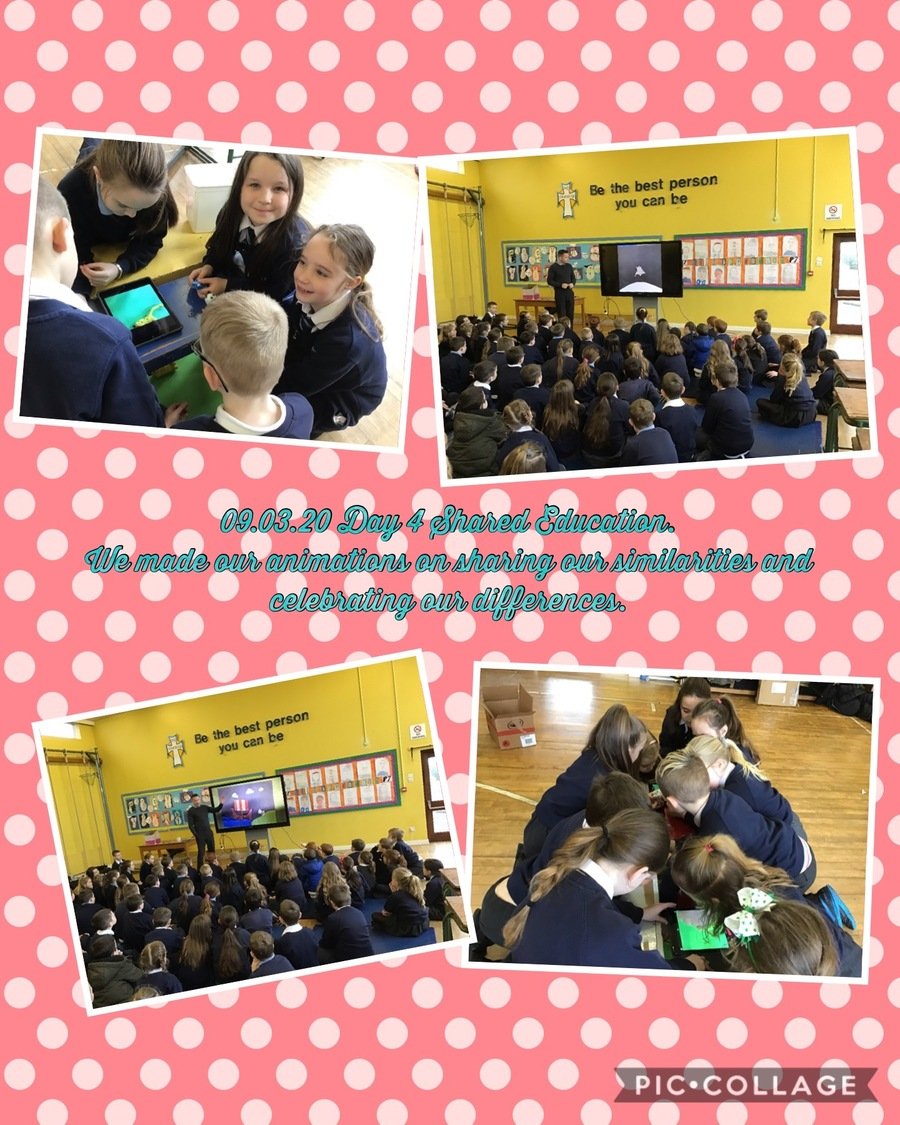 We had fun dressing up as our favourite book characters for World Book Day. We told the class who we were and what book we came from. Can you spot your favourite character?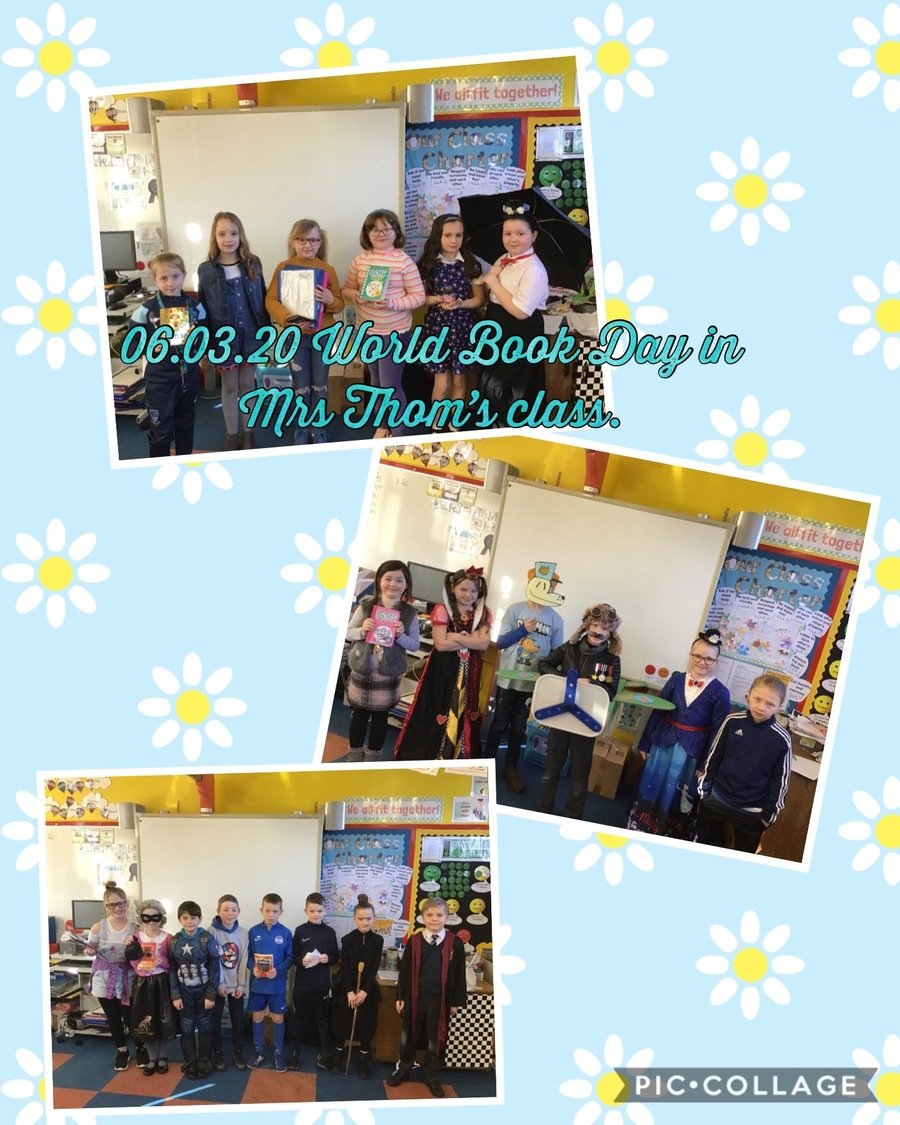 As part of our topic "Flying High" we looked at our Solar System and the planets that are in it. We looked at the location of the sun and where the planets are placed in relation to it. We can now name all the planets and have found out some interesting facts about our Solar System.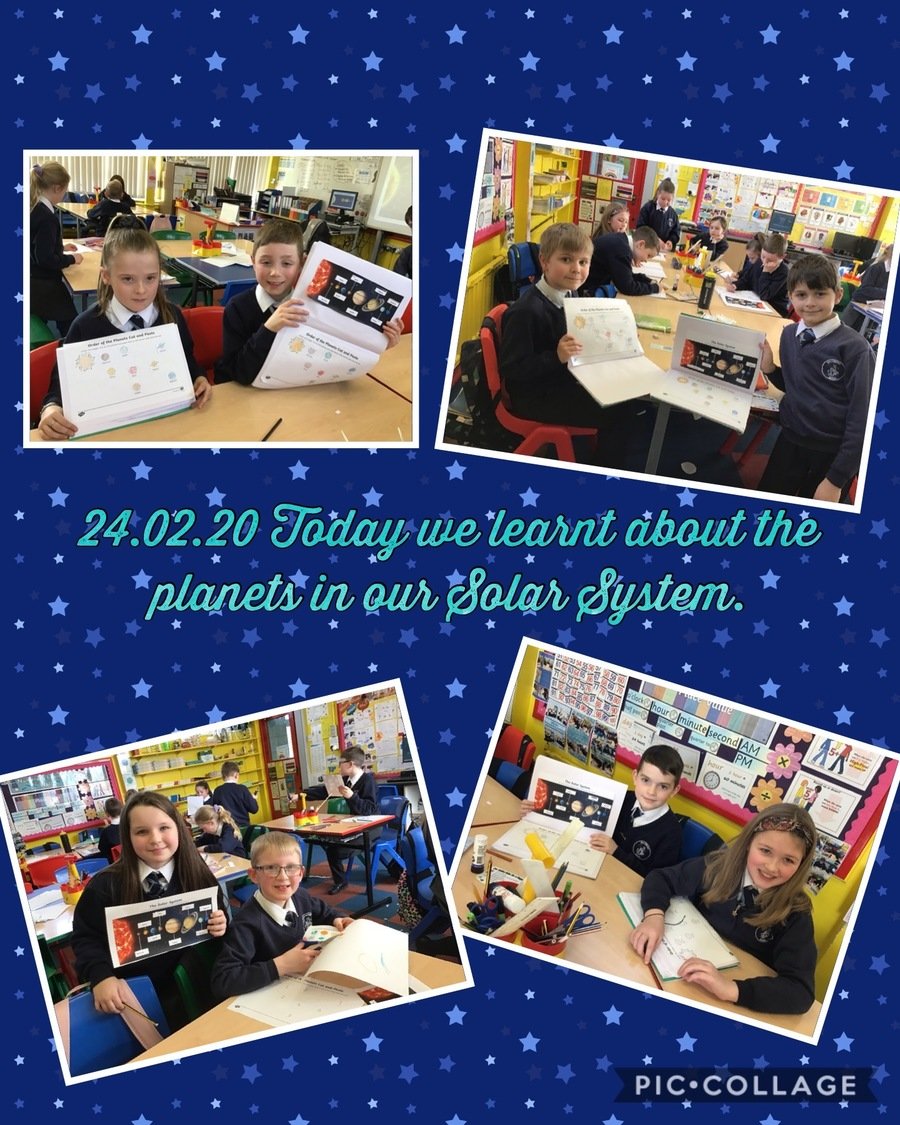 As part of Online Safety Week we looked at our online identity. The children discussed what they like to do online and how they choose to represent themselves when they are online. The children had to think about how they represented themselves online through the profile picture they choose, the username they use, or the character or avatar they like to use in games. They then had to complete an online identity wheel which when completed should show their online identity.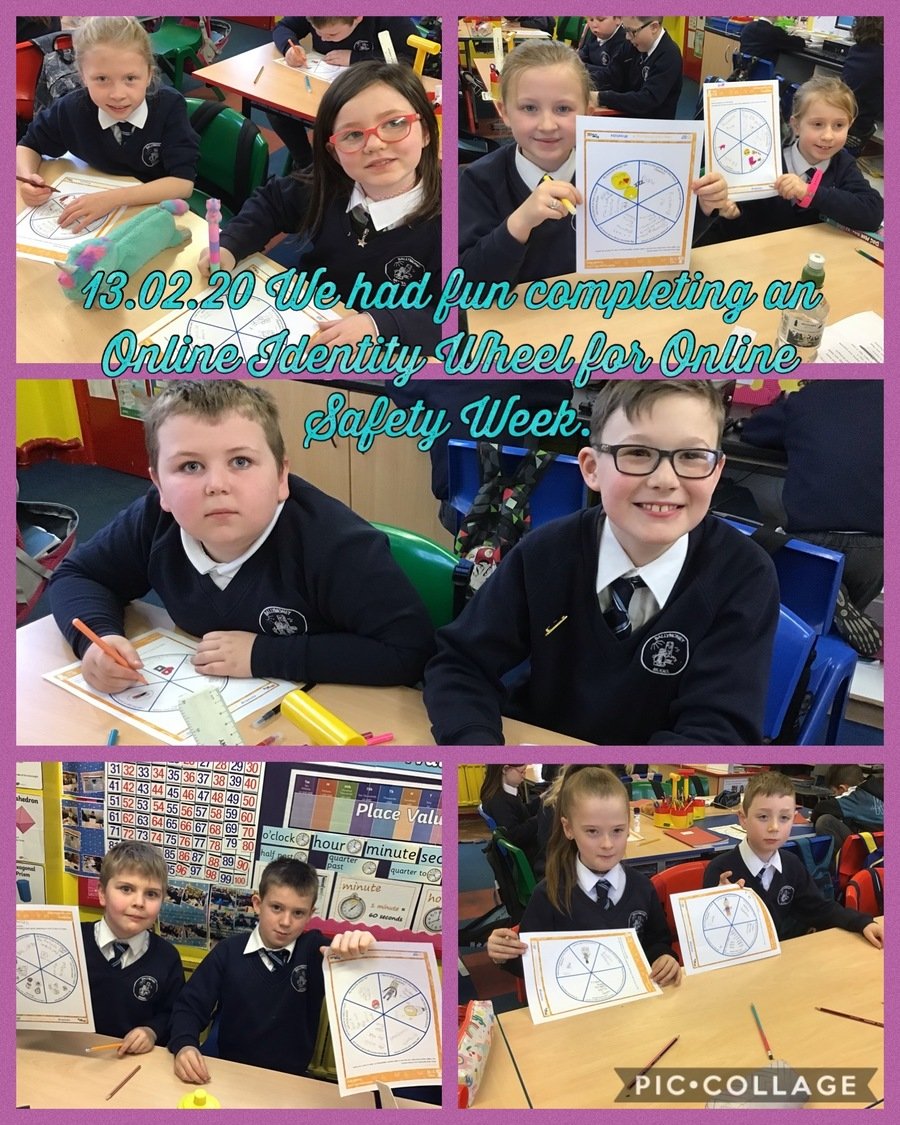 We completed an investigation on which shape of beaks work best to collect various food sources. We discussed how we could make it a fair test and decided we needed to keep all food sources and equipment the same and set a timer to keep the time the same as well.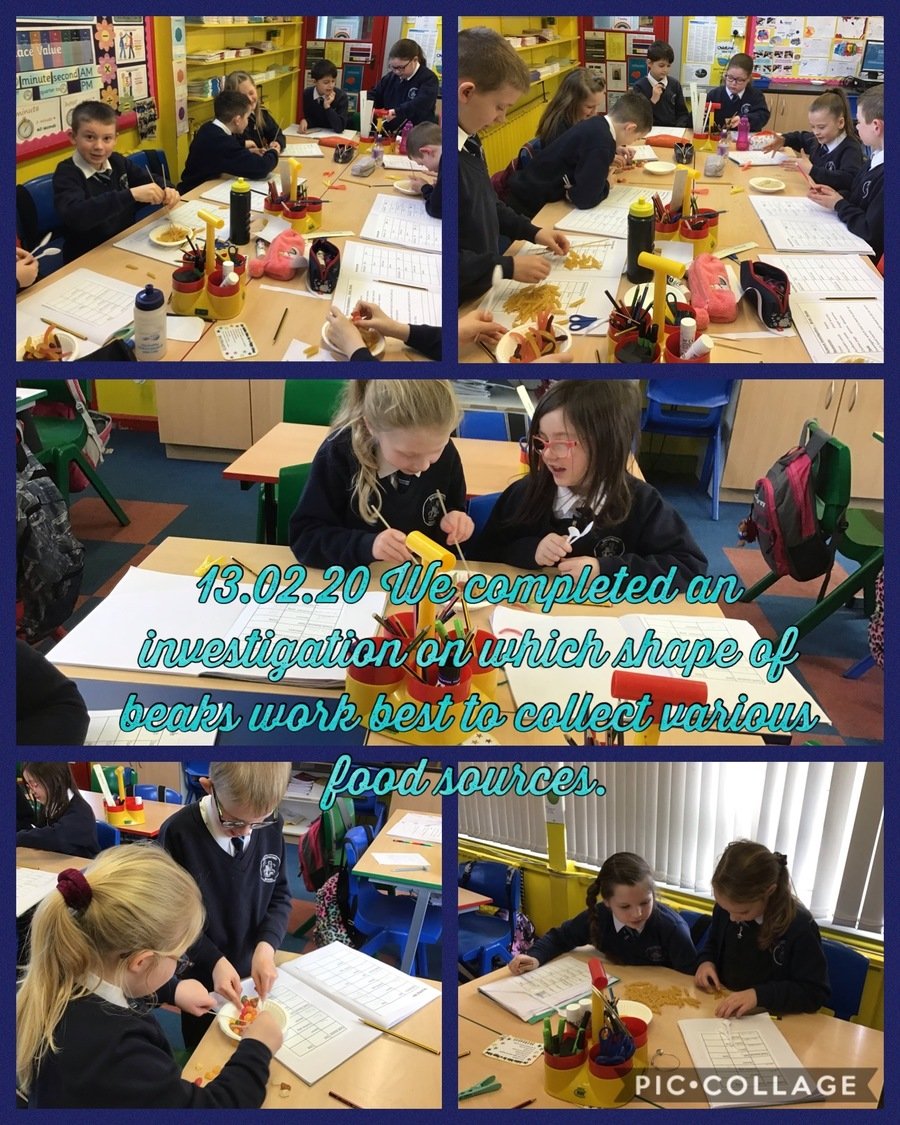 Day 2 Shared Education. Our second day saw St Joseph's Year 5's come to us for a planning day of making our animations together. Each group had to make a storyboard on a theme of acceptance in preparation for our animations. A great day was had by everyone.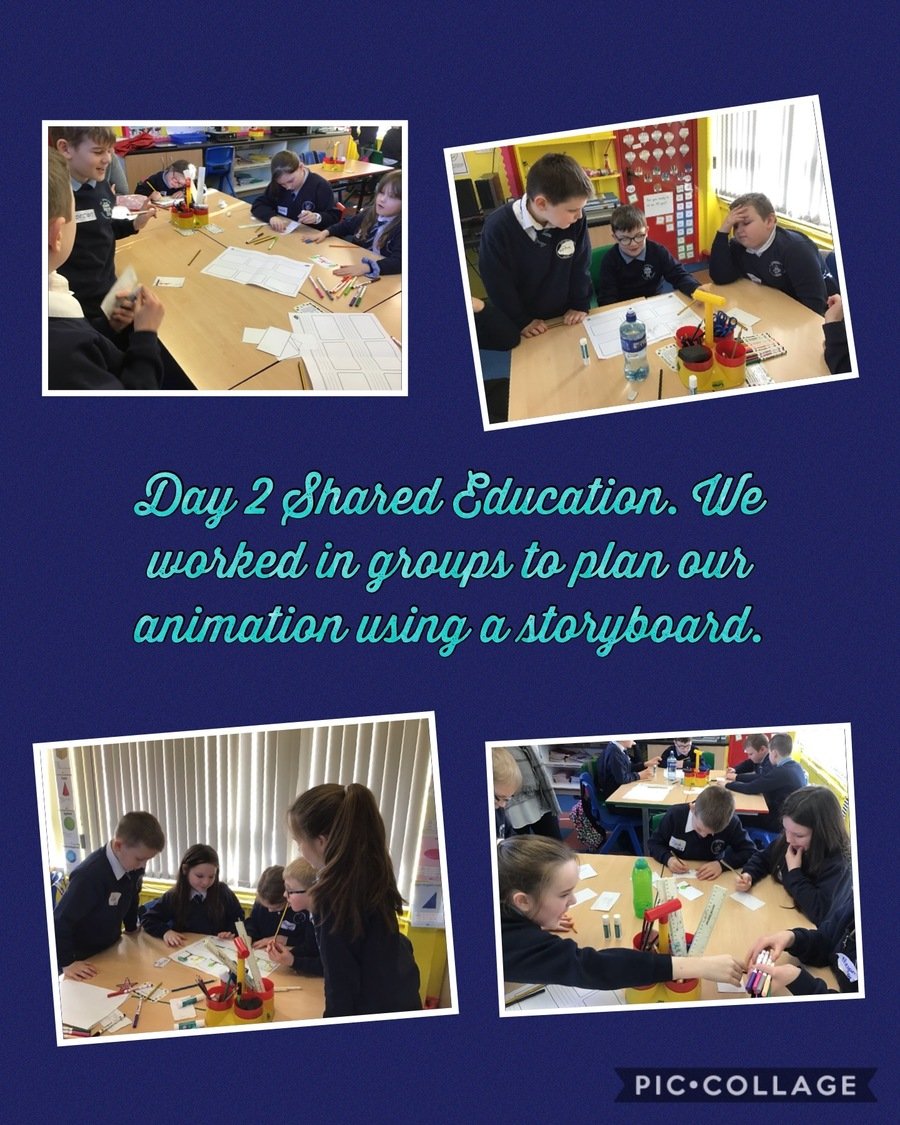 As a class we have been completing The Daily Mile Challenge as part of our Health and Fitness Week. This involved walking 15 laps of the back playground, some children walked while others ran!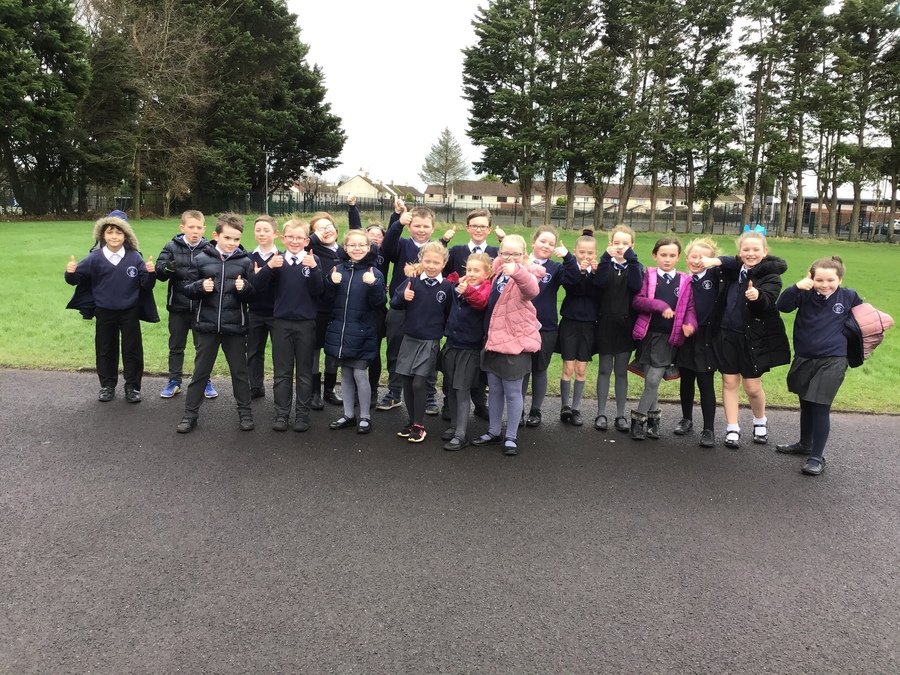 Shared Education- Day 1
We had a great day at St Joseph's in Dunloy for our first Shared Education day. We had a familiarisation session with Be Unique in the morning and then we completed a joint art activity in the afternoon.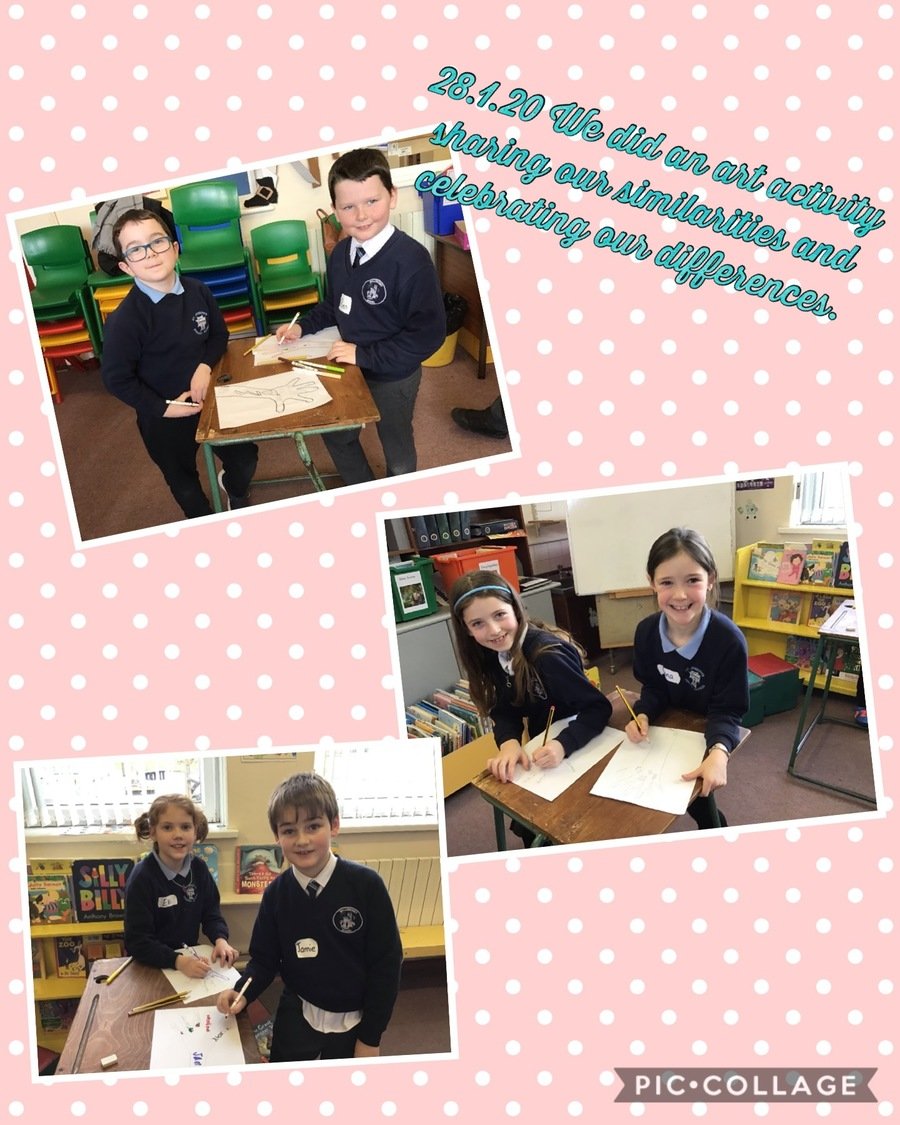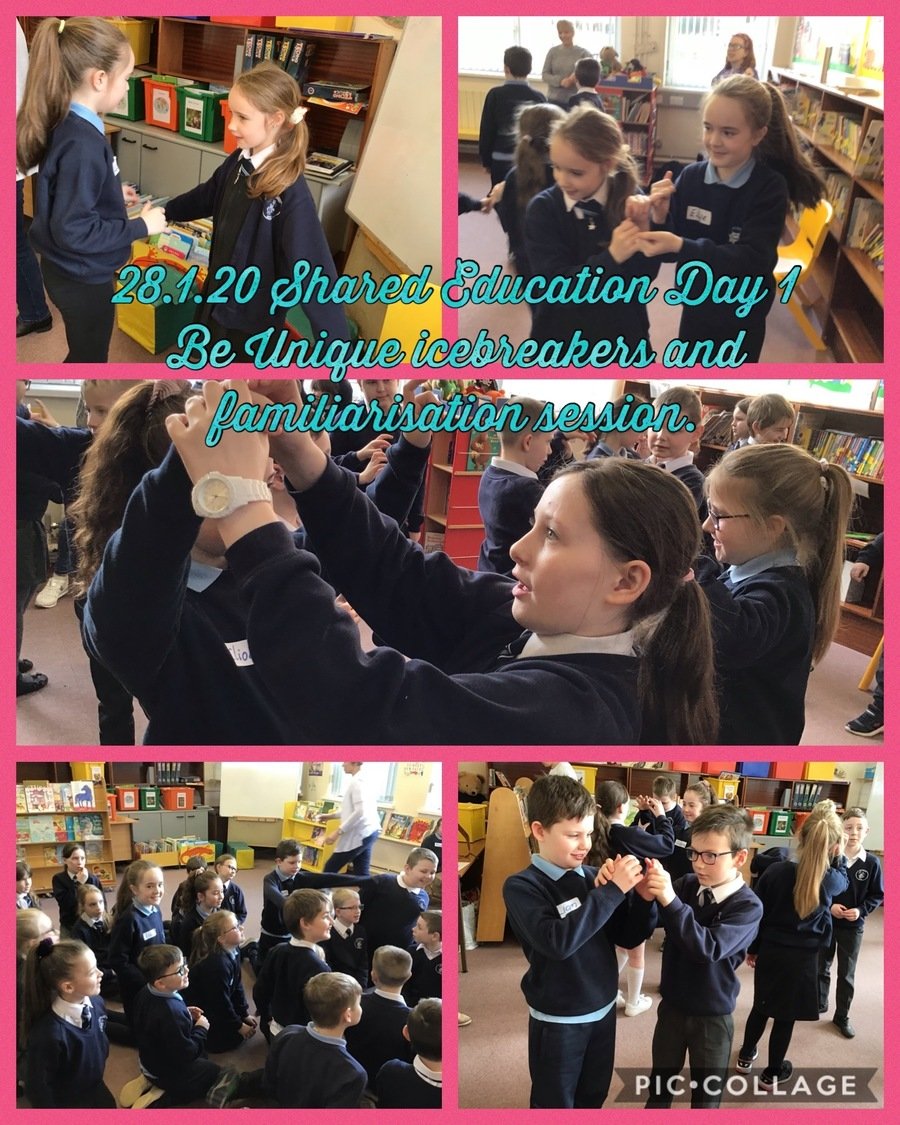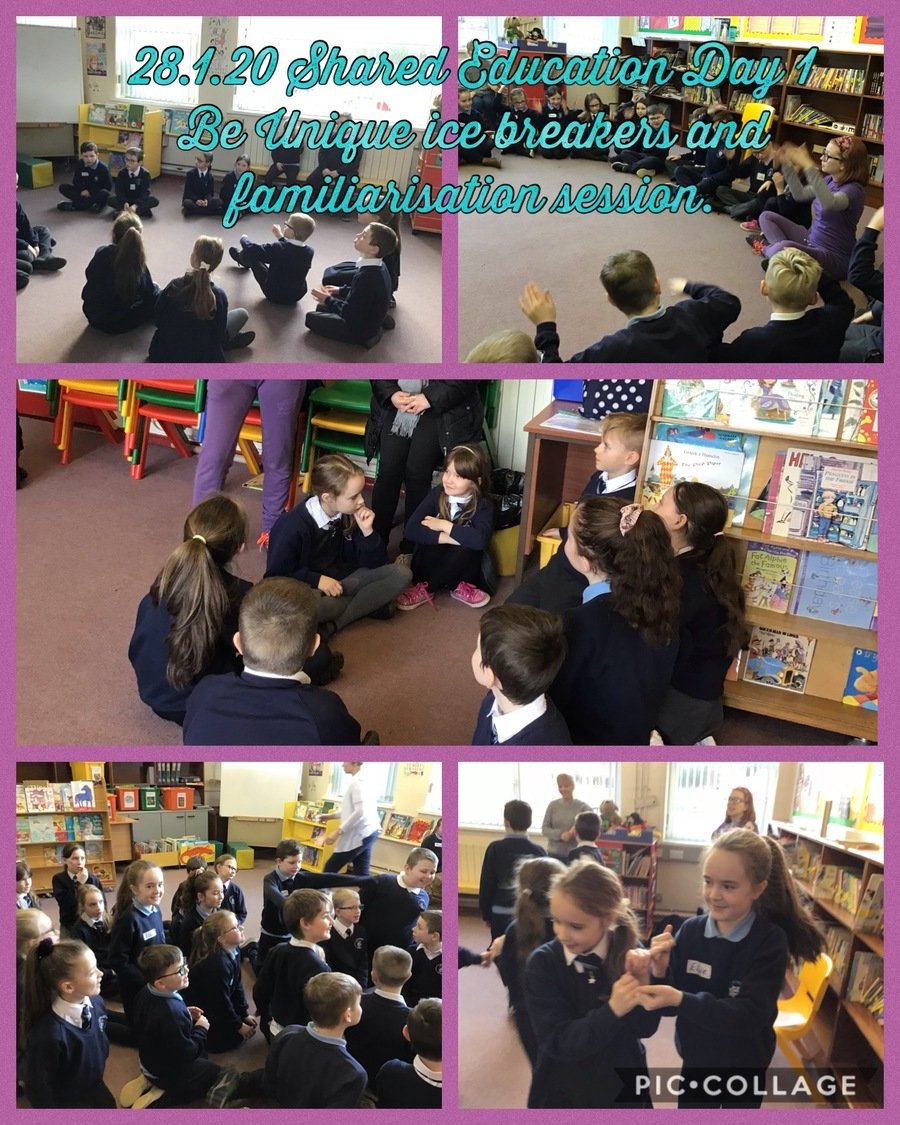 We had a great session with the RSPB Education Officer Joanna Mulholland. She showed us a PowerPoint about garden birds we might find in our school grounds. She showed us what the birds looked like and played the sound they make. After we had an opportunity to go outside and use the binoculars to spot some birds around our school.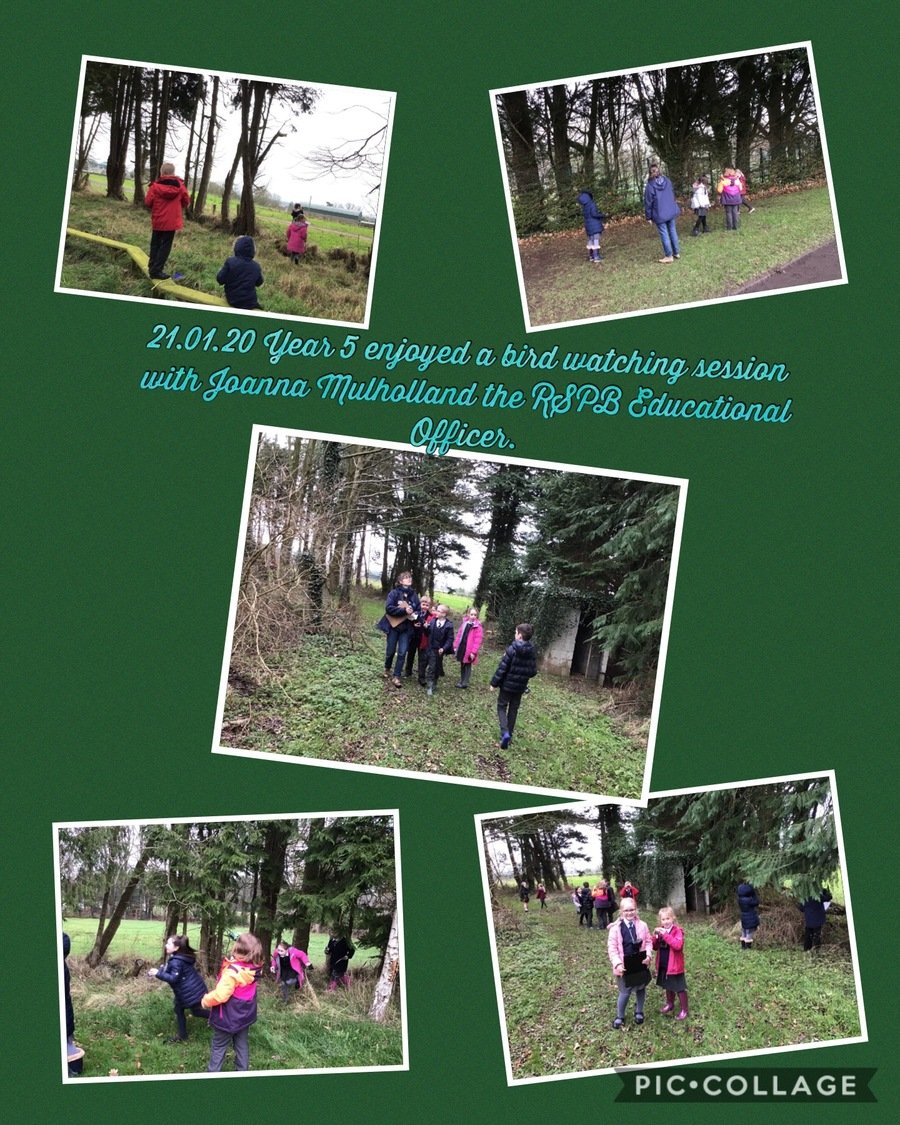 Year 5 have stared work on their new topic "Flying high". As part of our new topic we did some research on garden birds. We used the iPads to find out information about common garden birds. We researched what they looked like, where they live and what they eat.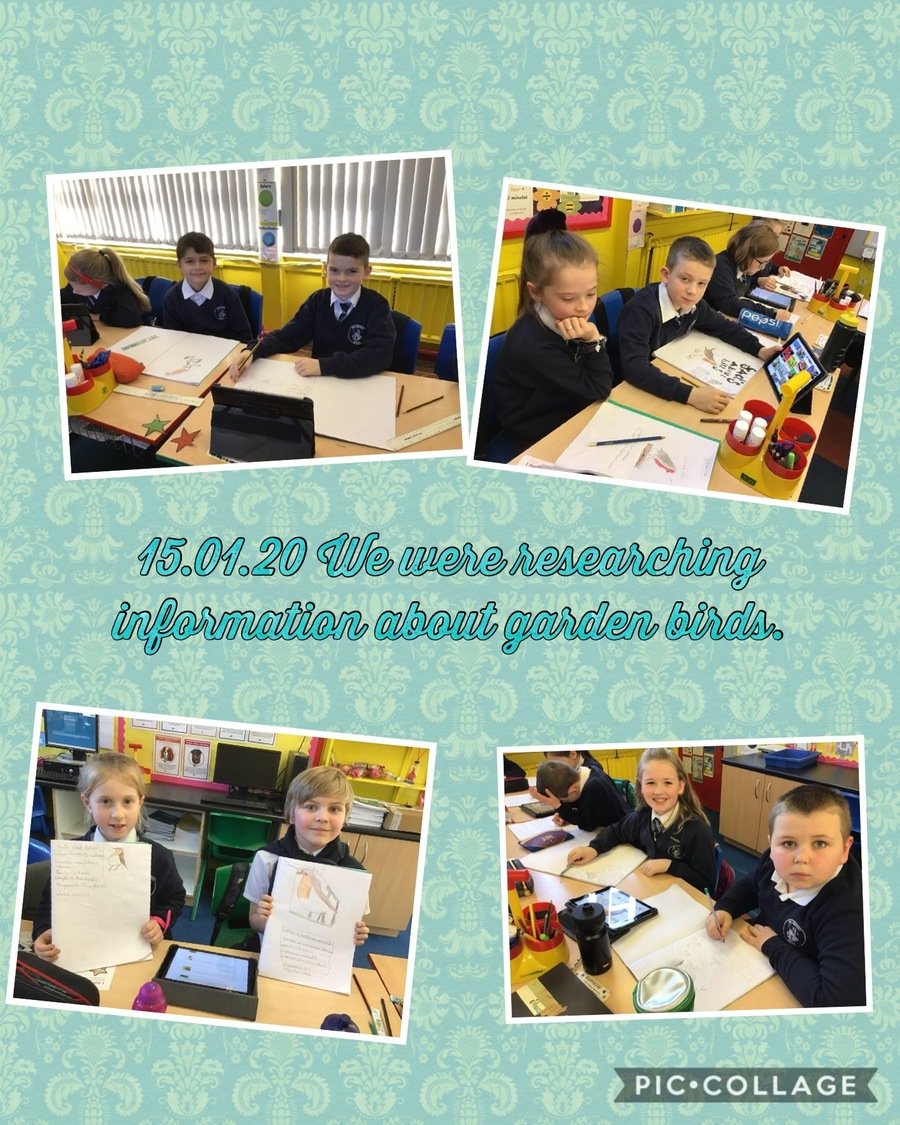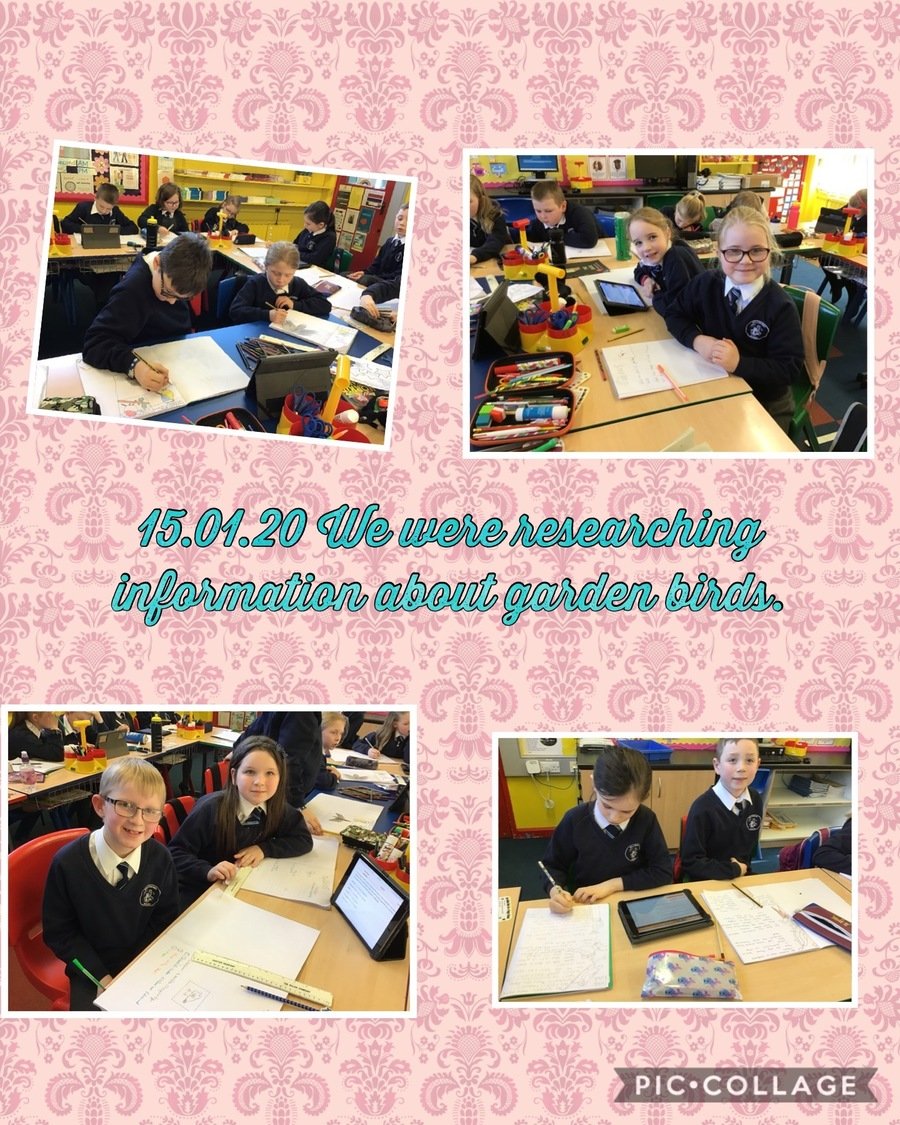 This week to mark Road Safety Week we learnt about the history of the bicycle. We looked at bicycles from the past and then tried to design a bicycle for the future! We also learnt about the different parts of the bicycle and labelled our own bikes! On Friday 22nd November we had to dress up really brightly for Ditch the Dark day!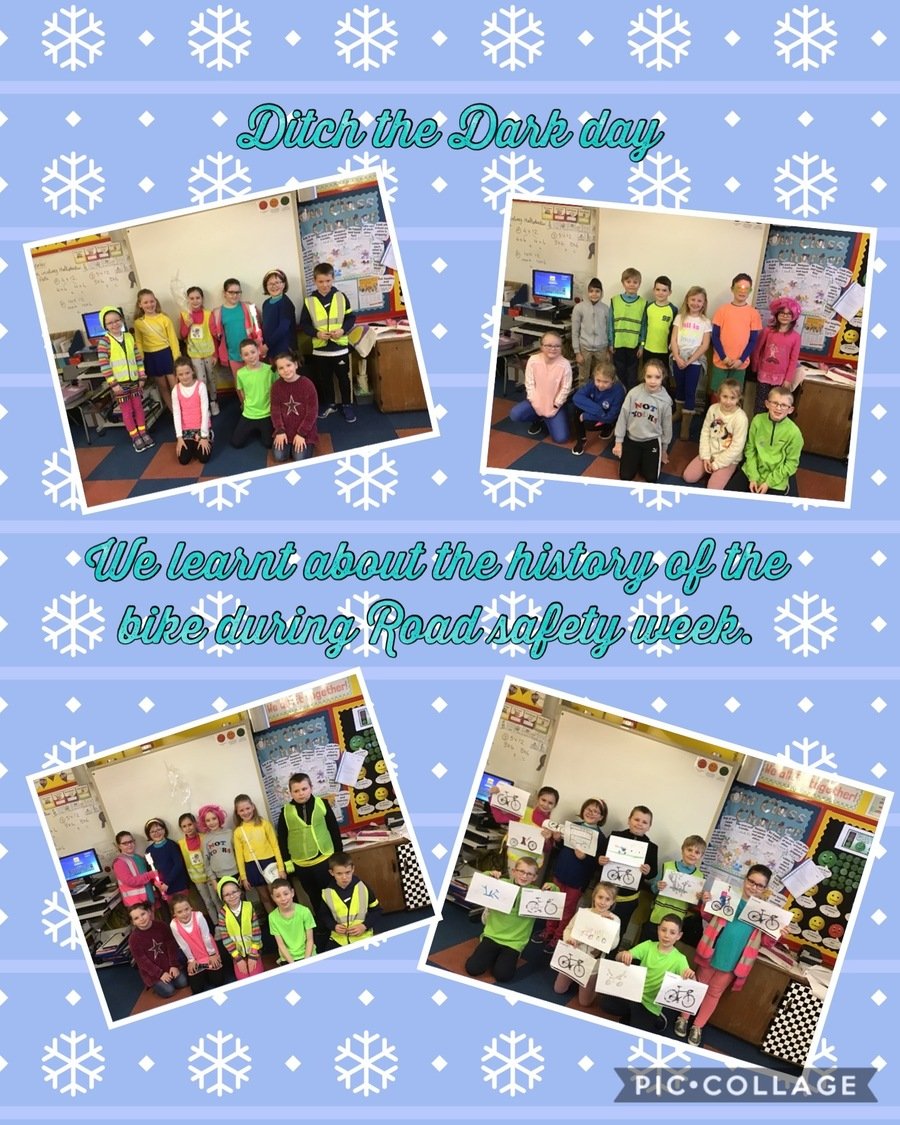 Look at the fantastic models we made showing the organs in the human body!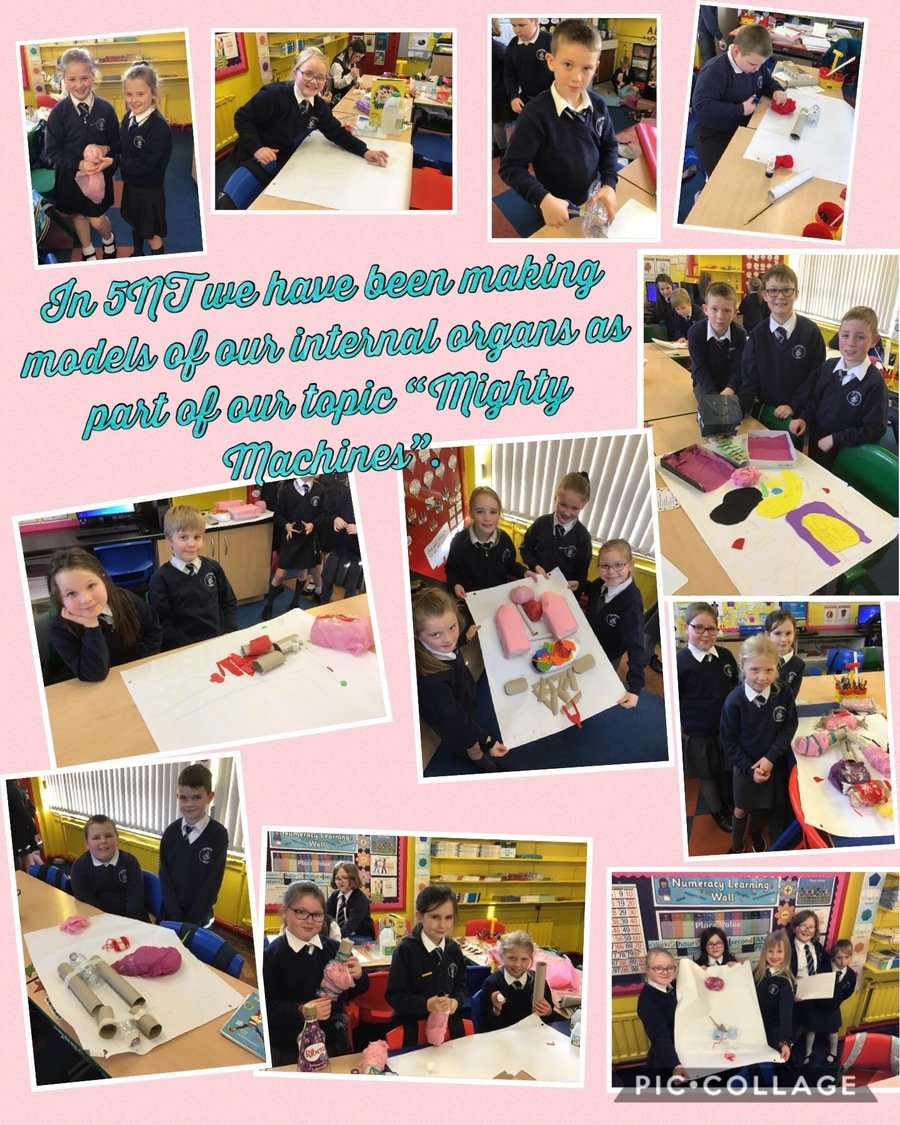 We celebrated Friendship Week with a lesson about ice cream! We had to designed an ice cream that represented ourselves and we produced lovely pictures of our ice creams. We then talked about how we are all alike like the ice cream but all different like the different flavours! And that we needed to respect everyone's views and ideas even if they liked a different ice cream than we did!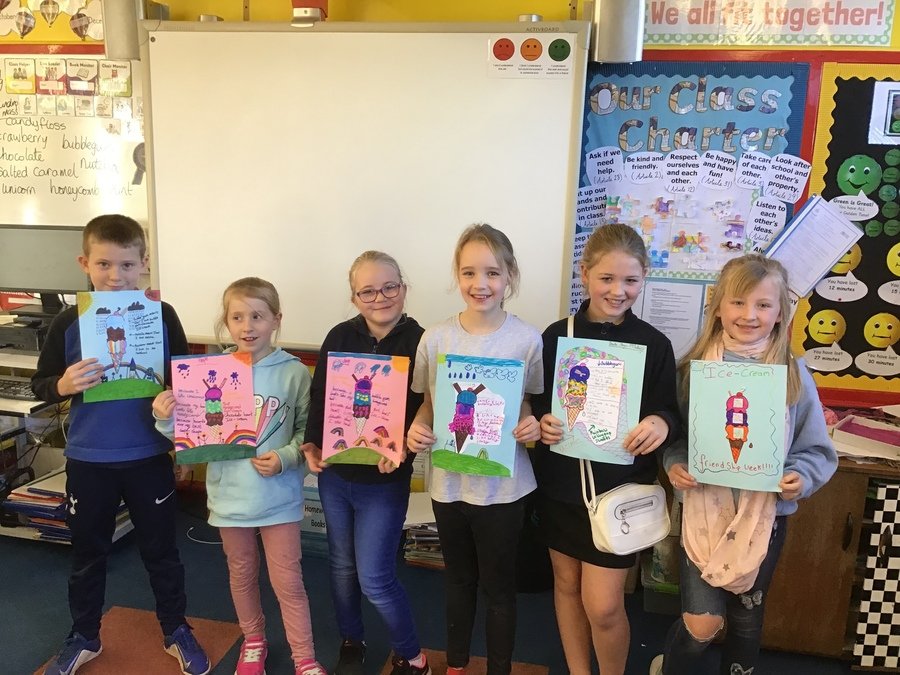 we had fun at the Autumn Bop!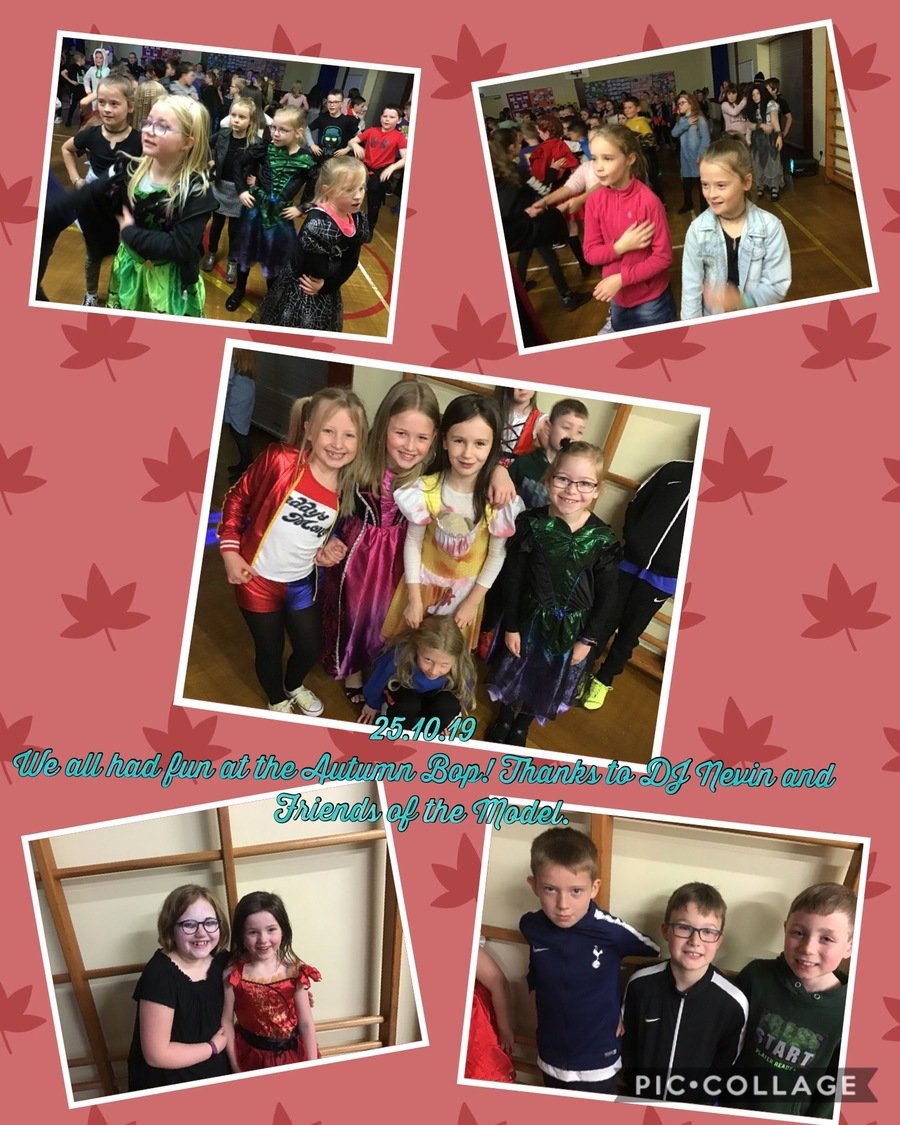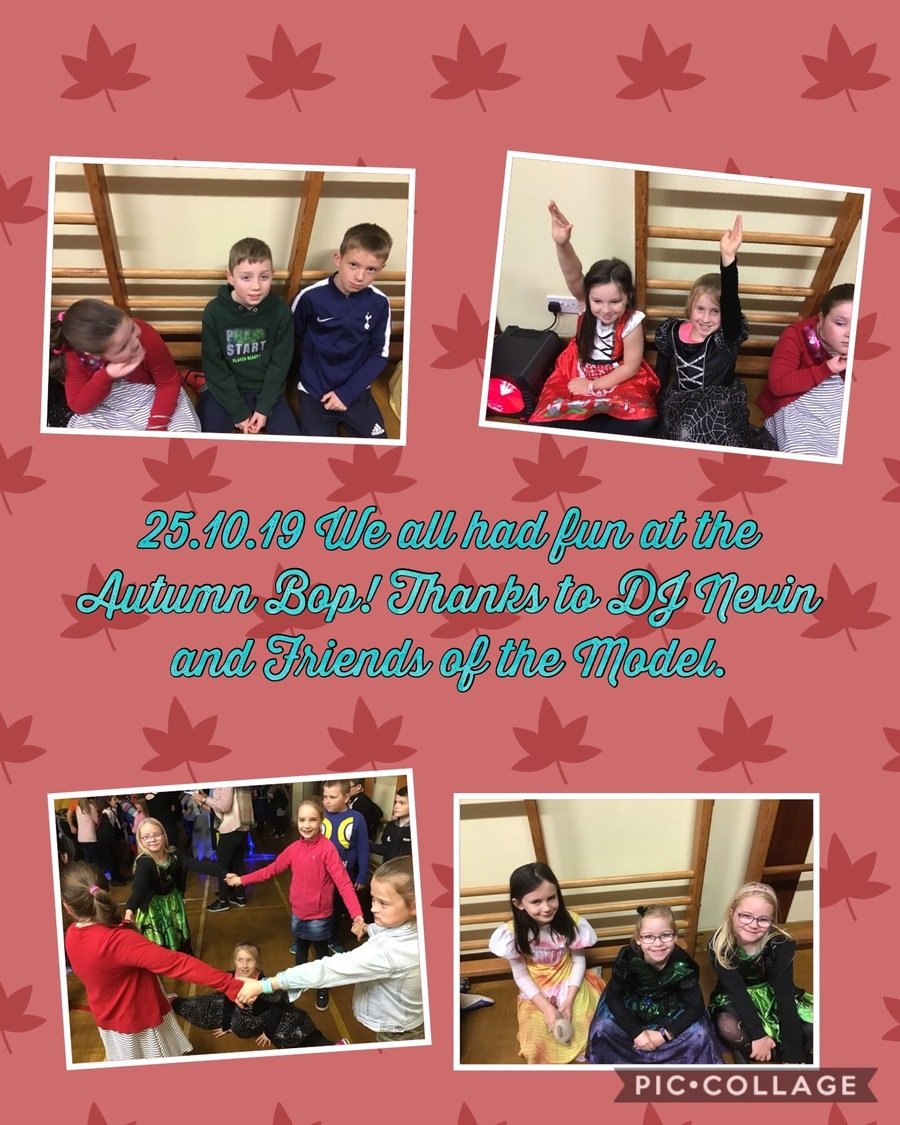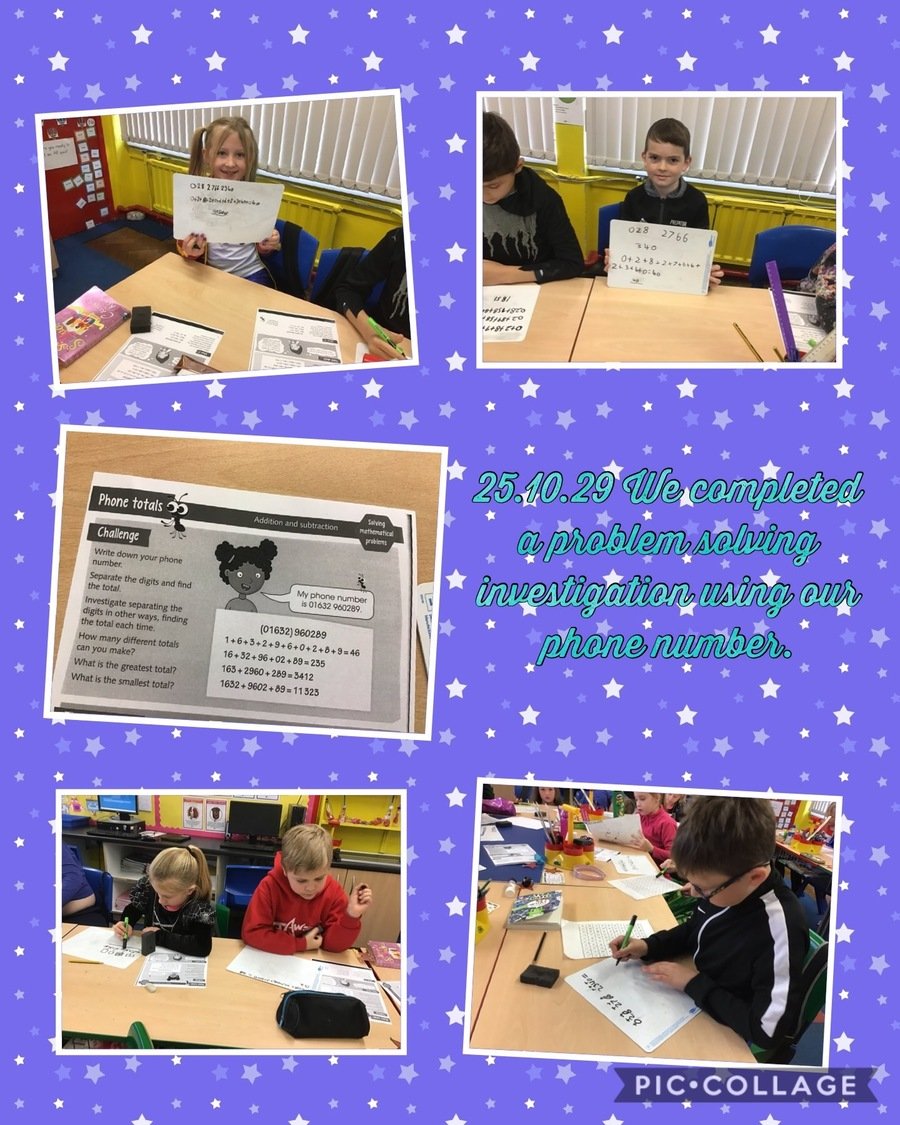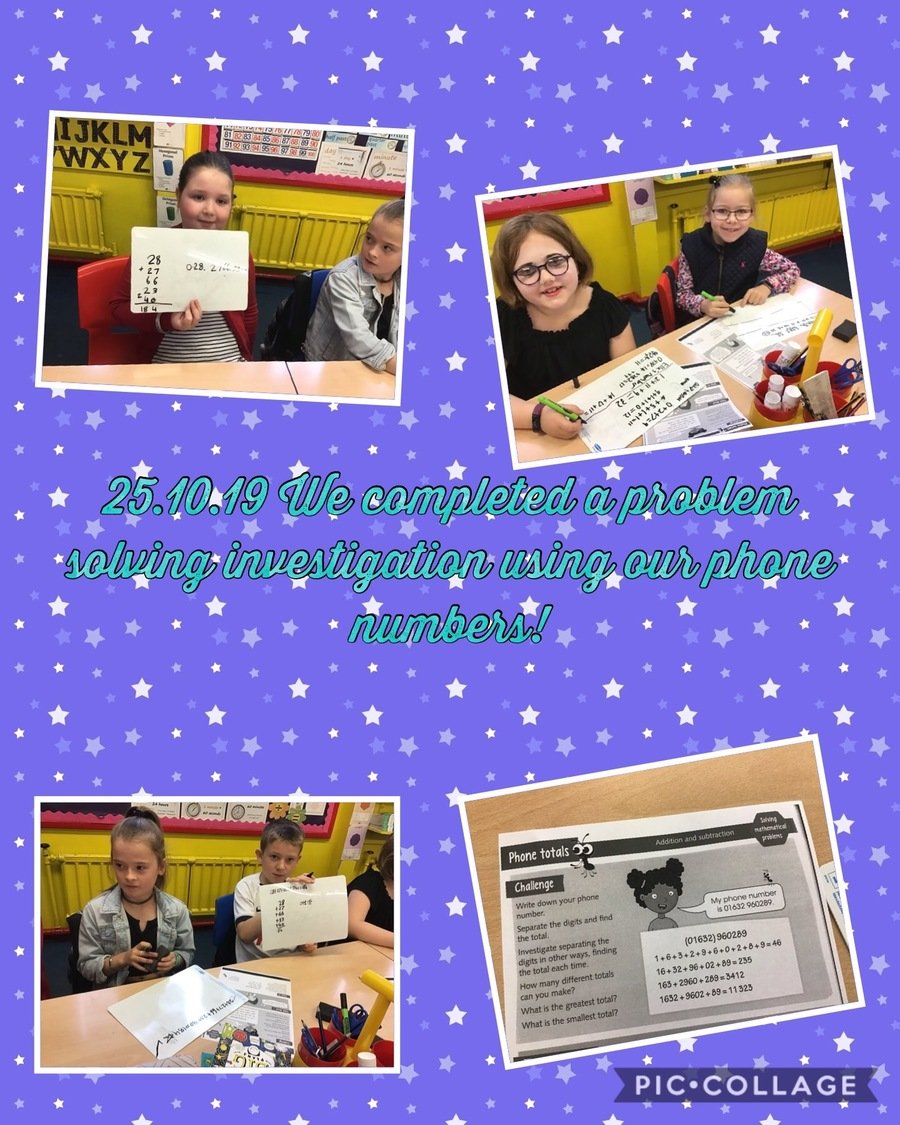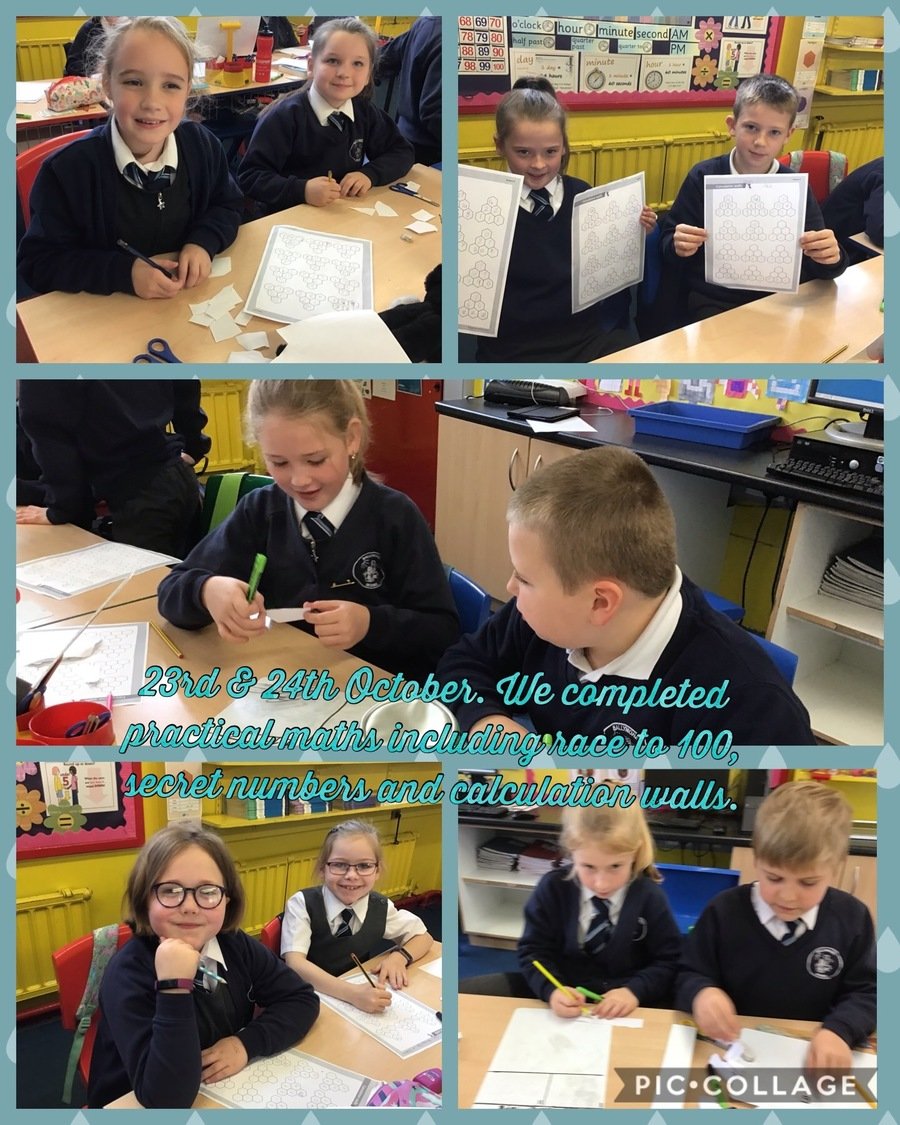 We all enjoyed Maths week, both dressing up and taking part in lots of practical maths and problem solving investigations!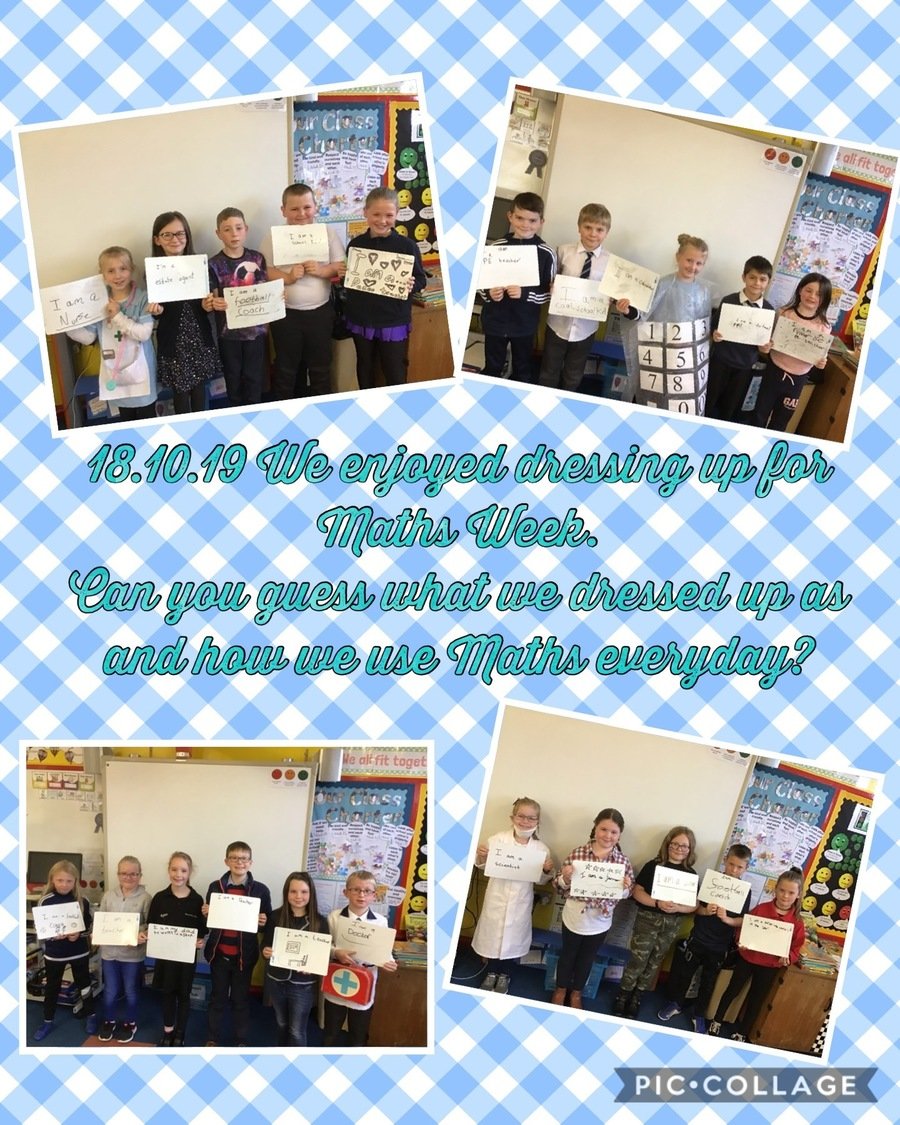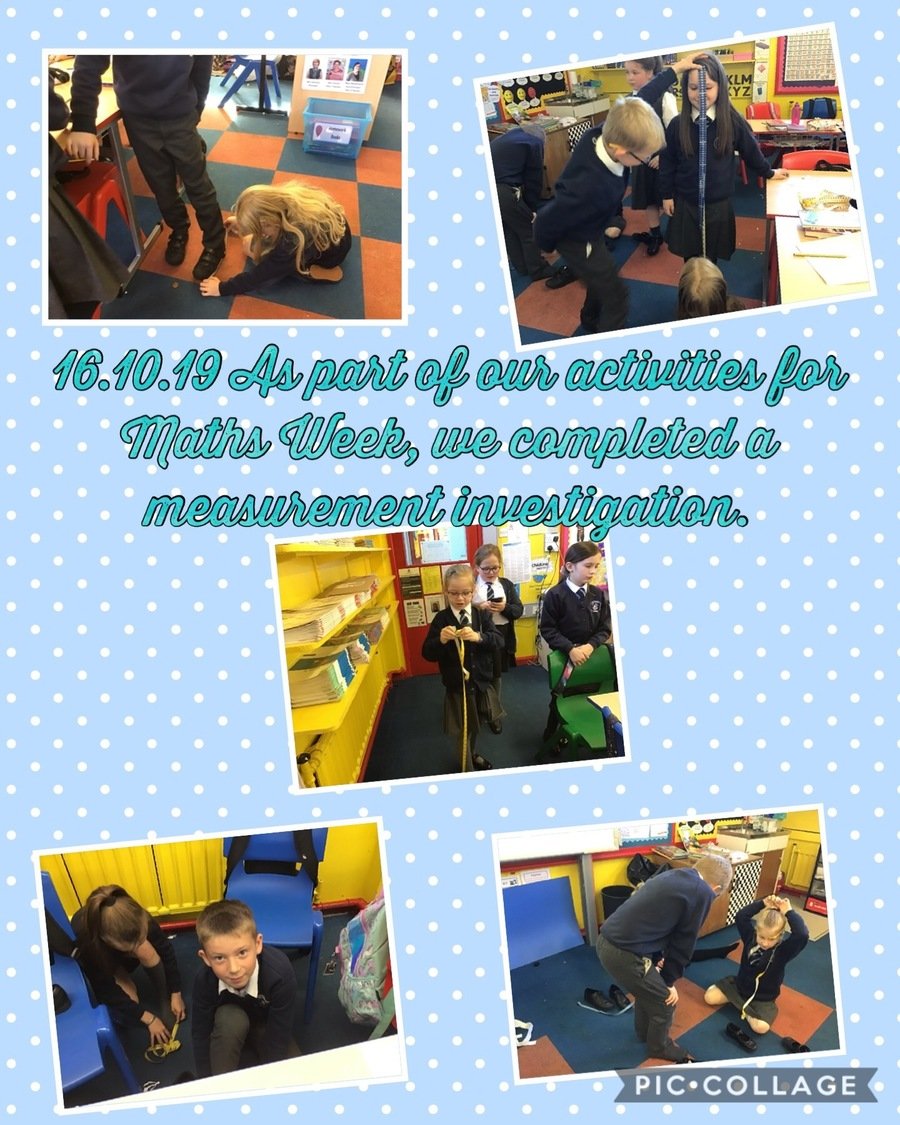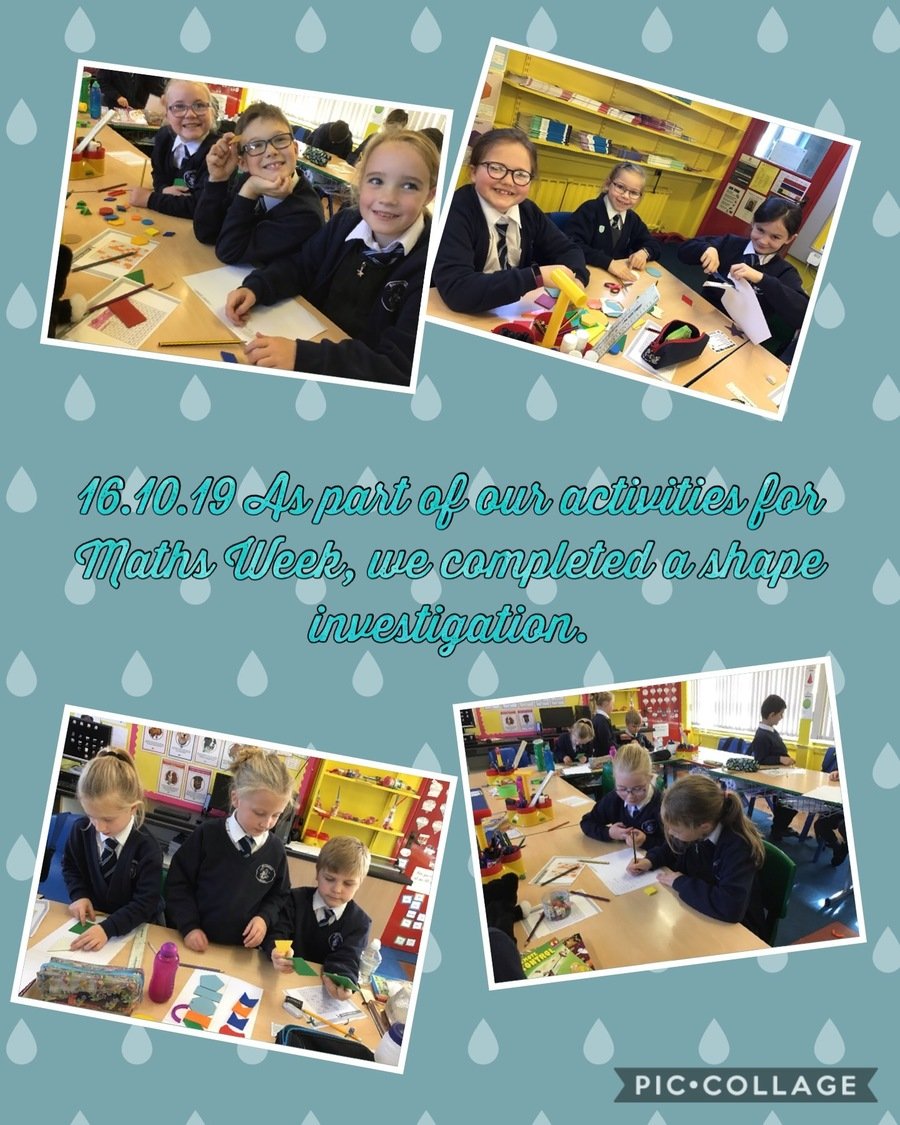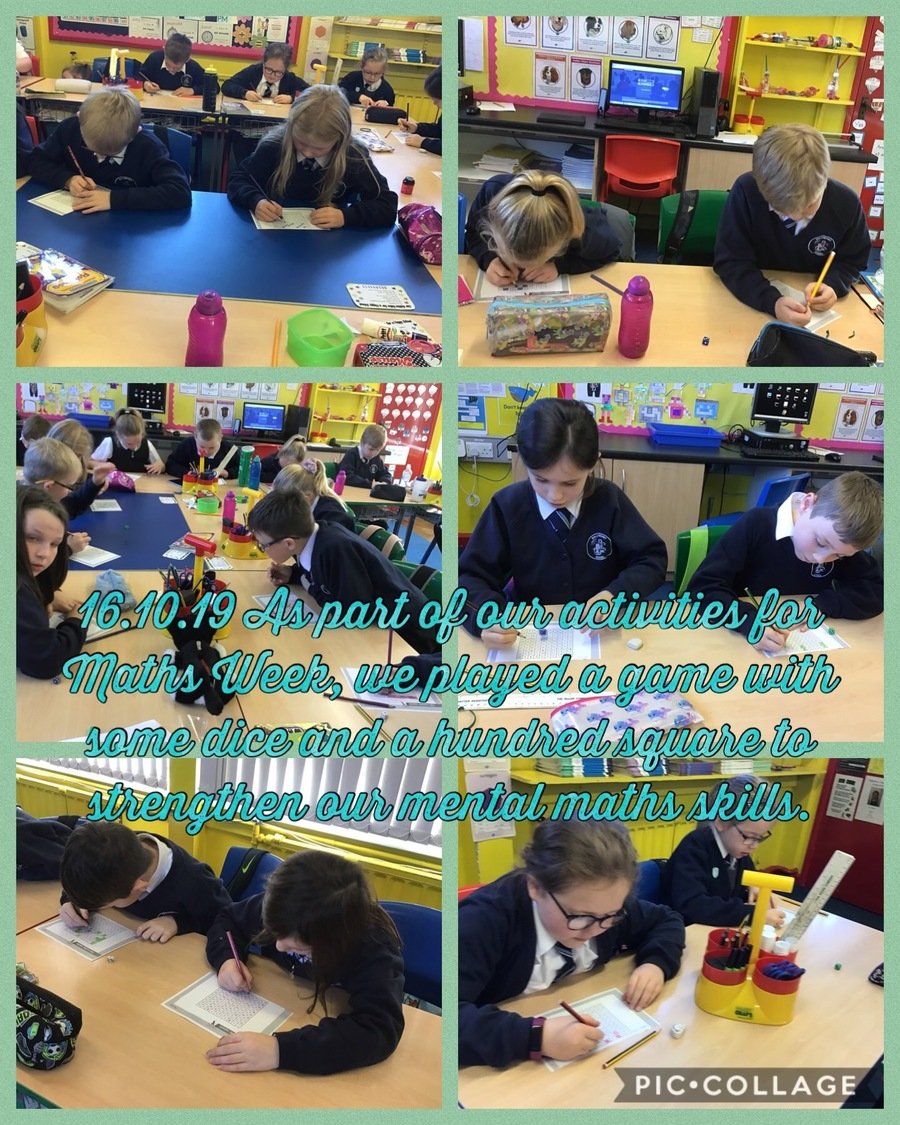 As part of Maths week we took part in a whole school investigation. The answer is 5 what is the question? It really got us thinking and we came up with some great questions which linked to some of the skills we have been learning in school recently about addition and subtraction, multiplying and dividing, fractions and shape! Well done everyone in Year 5!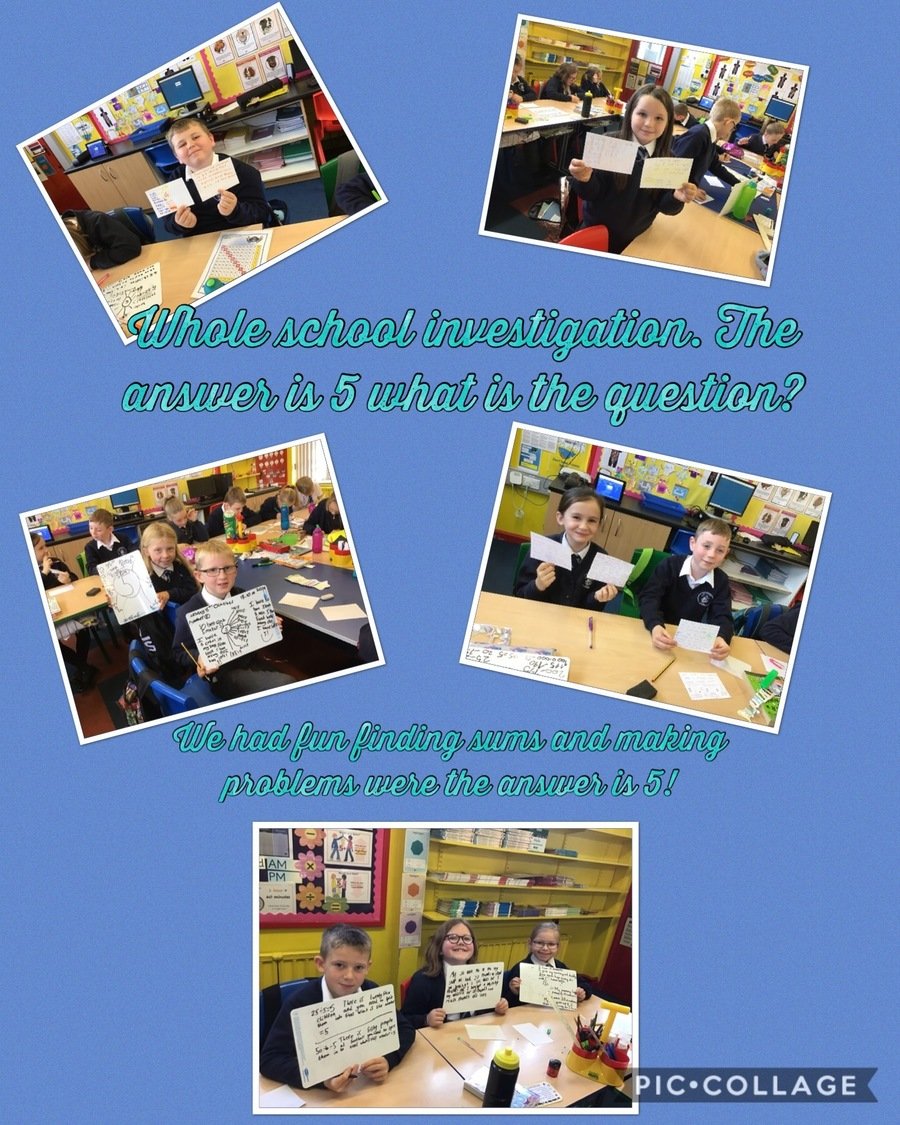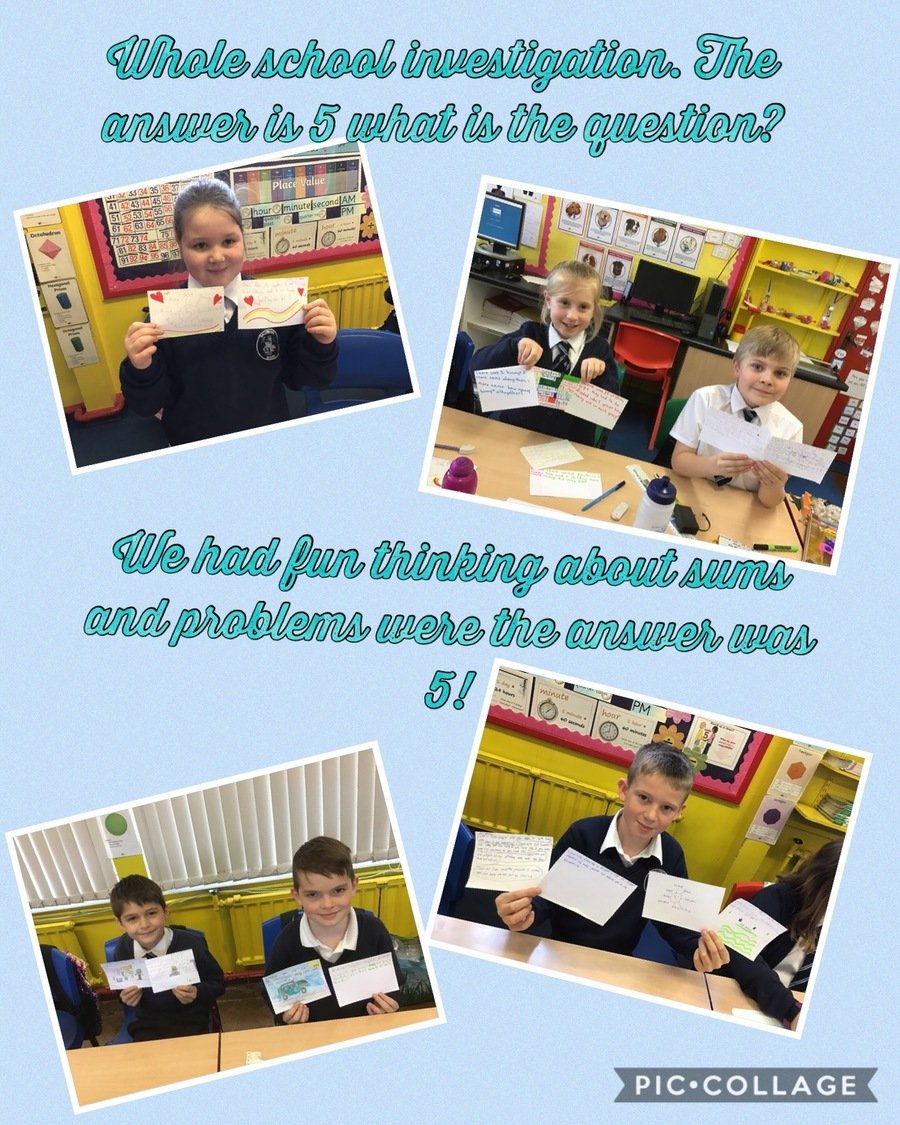 We have been learning about translating 2D shapes and coordinates this week. The children have worked hard all week and today we reinforced our learning by playing games using the new skills we have learnt.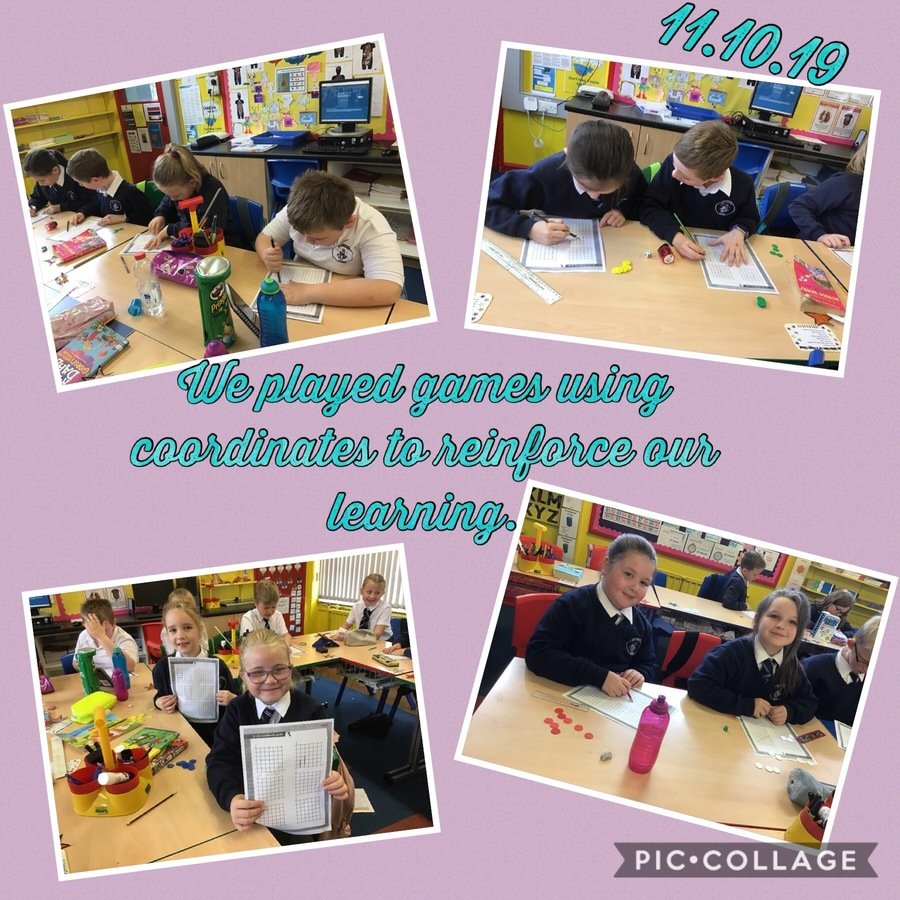 We had fun in P.E working on our hockey skills.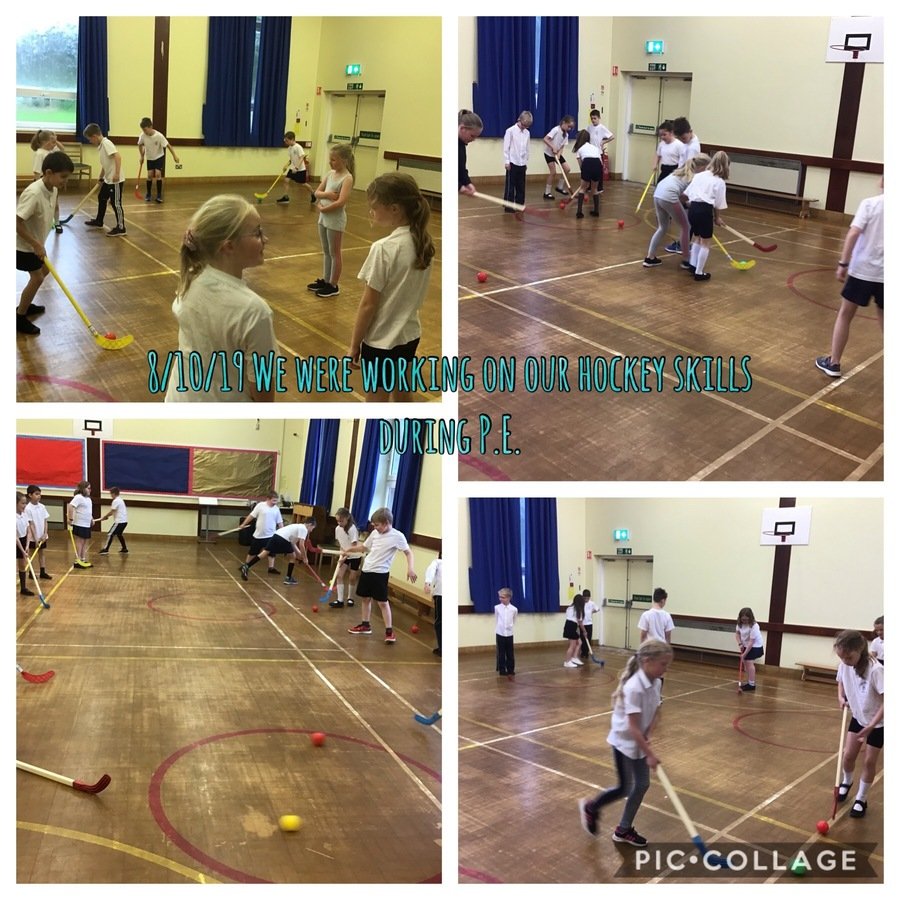 We did some research on a body organ and now we are making posters using Word.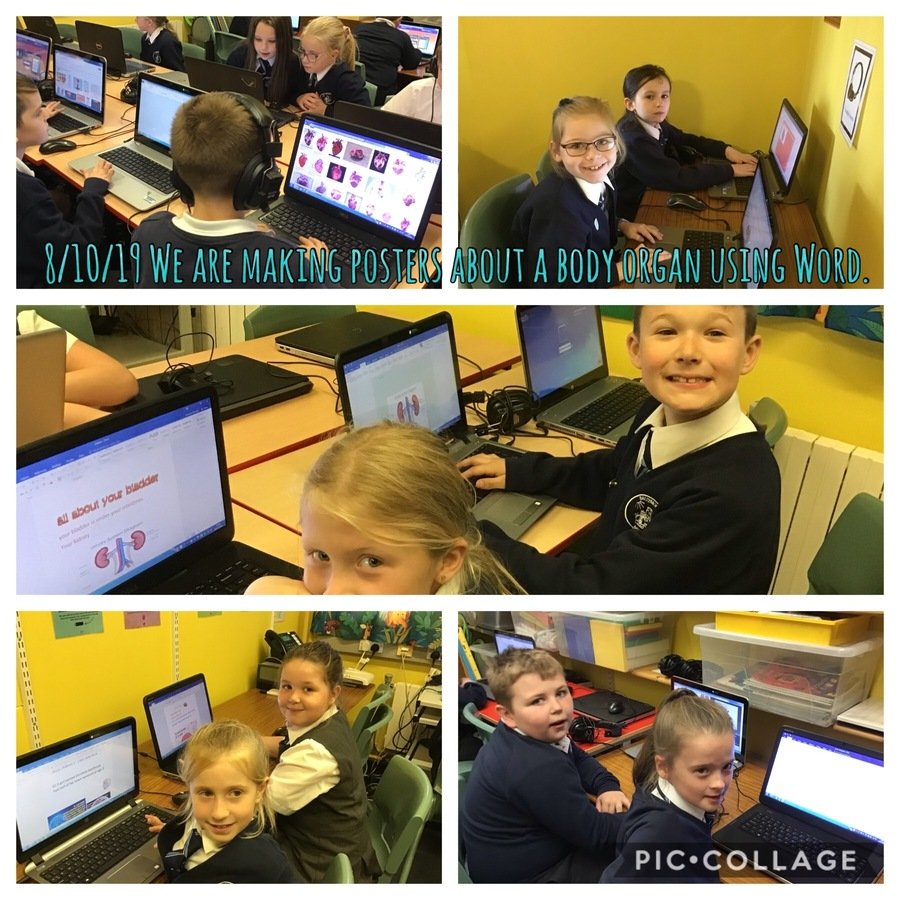 We made model lungs and now we are going to write instructions on "How to make a model lung".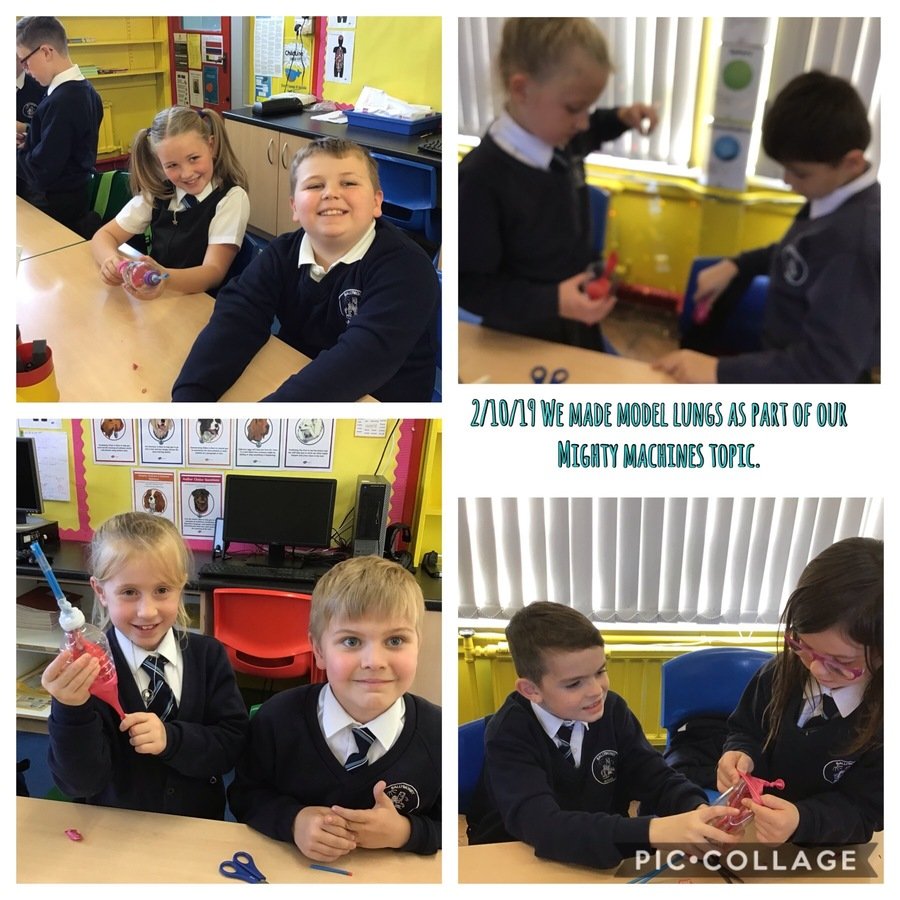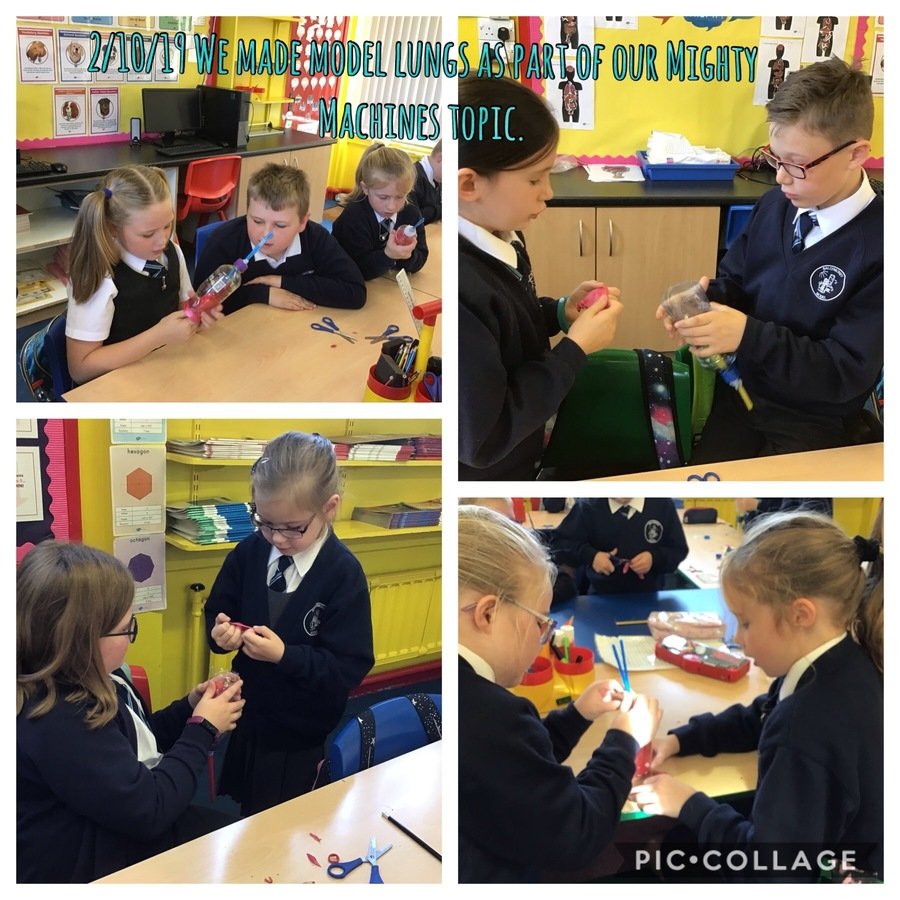 Our topic this term is Mighty Machines. So far we have been learning about our different body organs and what they do in the body. We have also made symmetry robots during Mathematics and numeracy.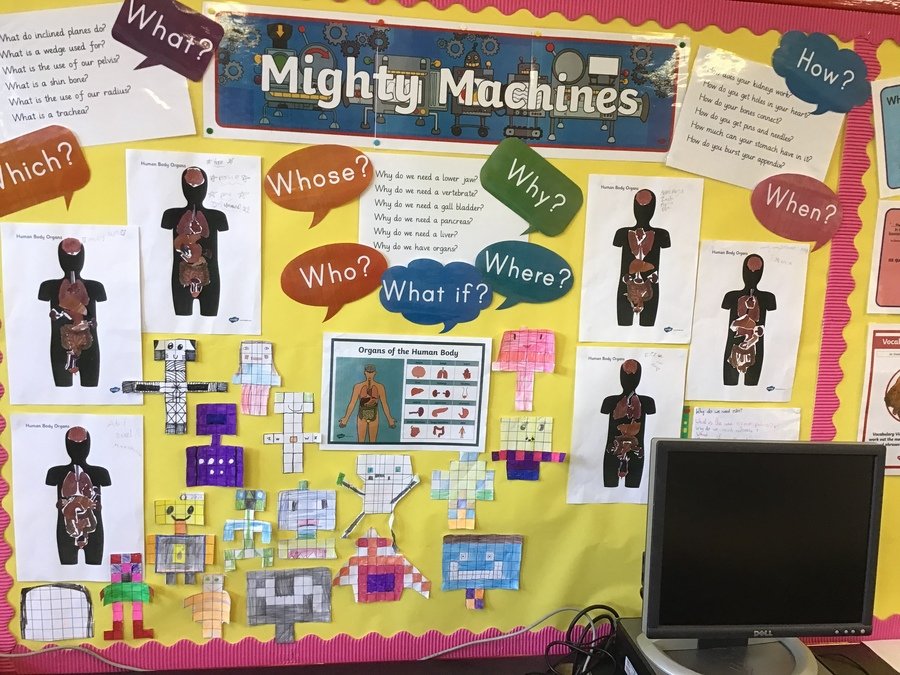 Congratulations to our Digital leaders for Y5NT.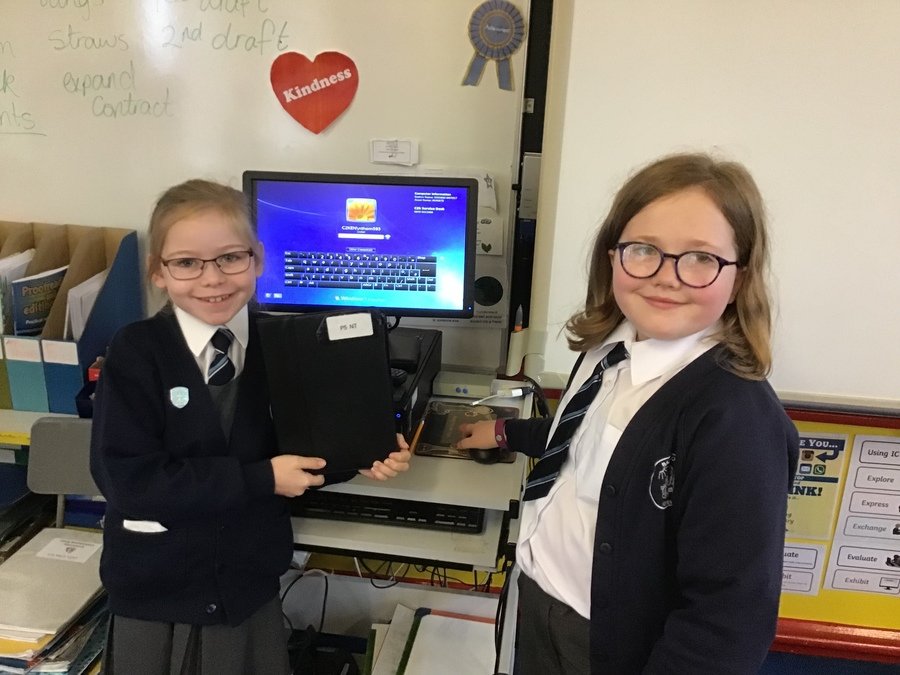 Congratulations to our Eco Councillors for Y5NT.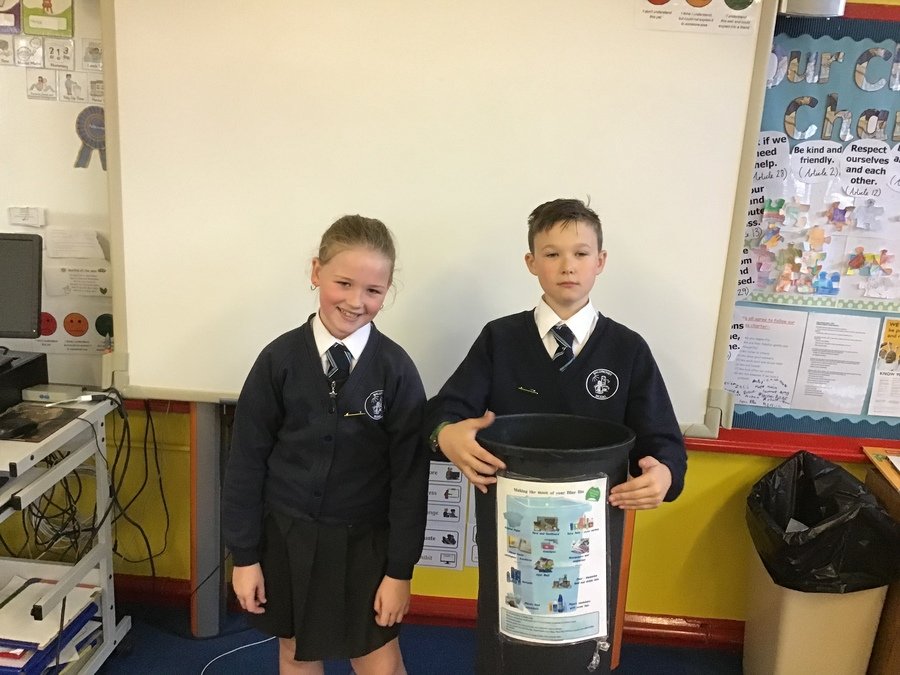 Congratulations to our school councillors for Y5NT.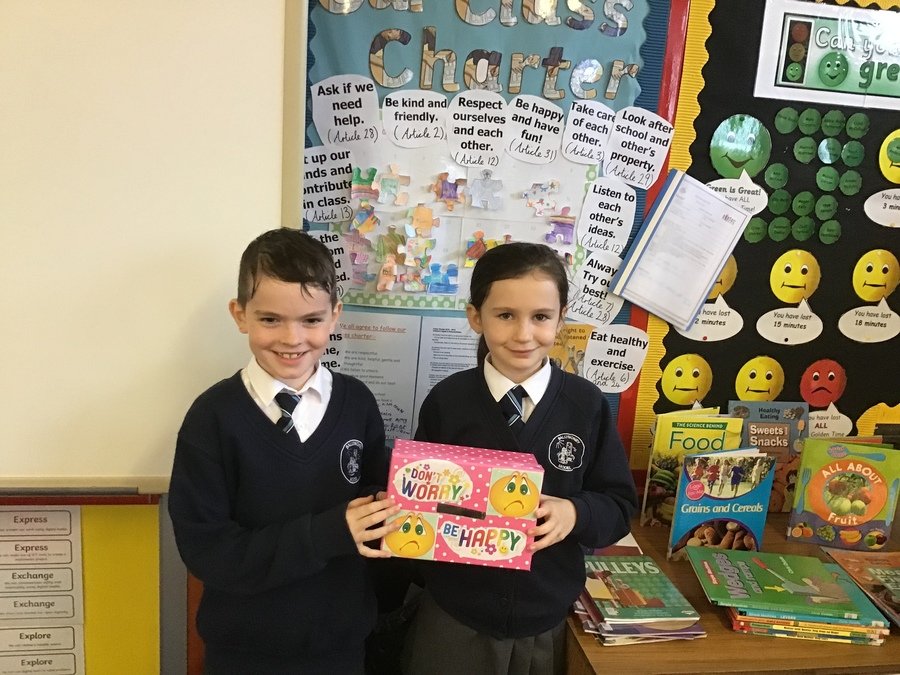 We made our class charter and decided on our class rules that reflect the golden rules we use in school. We also discussed our rights and responsibilities.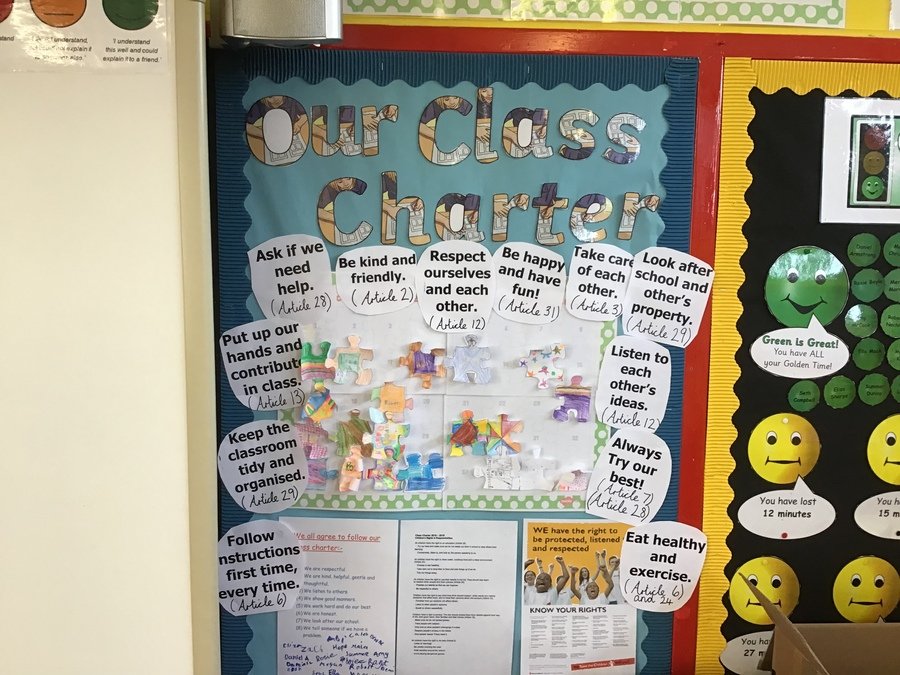 Welcome to Mrs Thom's class! We have an exciting year ahead!
Coming soon...Our Class Charter
The PowerPoint from today's parent information meeting is available on the App.