Scroll down and see what we get up to in our class....

At the start of September we created a class charter as part of our Rights Respecting School. As a class we decided on rules that would be good to follow in our classroom and matched them to an article from the UN Convention of the Rights of a child. We then drew ourselves and added it to our Ferris Wheel class charter. We hope you like it!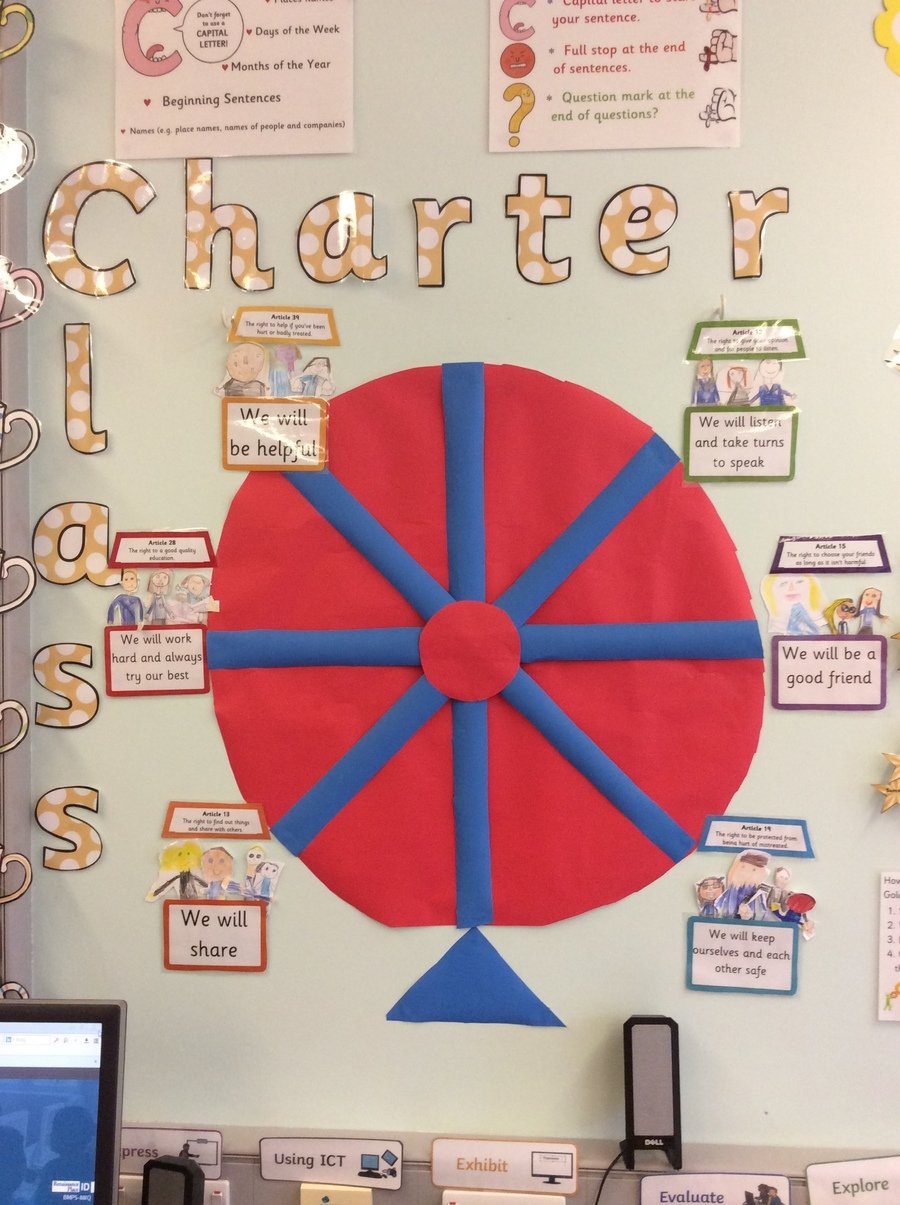 Ditch the Dark Day
P4RK had a super time dressing up in brightly coloured, fluorescent clothes for Ditch the Dark Day. We made sure that our clothes would be seen and stand out in the dark mornings coming to school and the dark evenings going home from school. This linked perfectly to our topic 'Safe and Sound', where we have been learning lots of ways of how to keep safe on the roads and the Green Cross Code.
Check out our cool outfits below!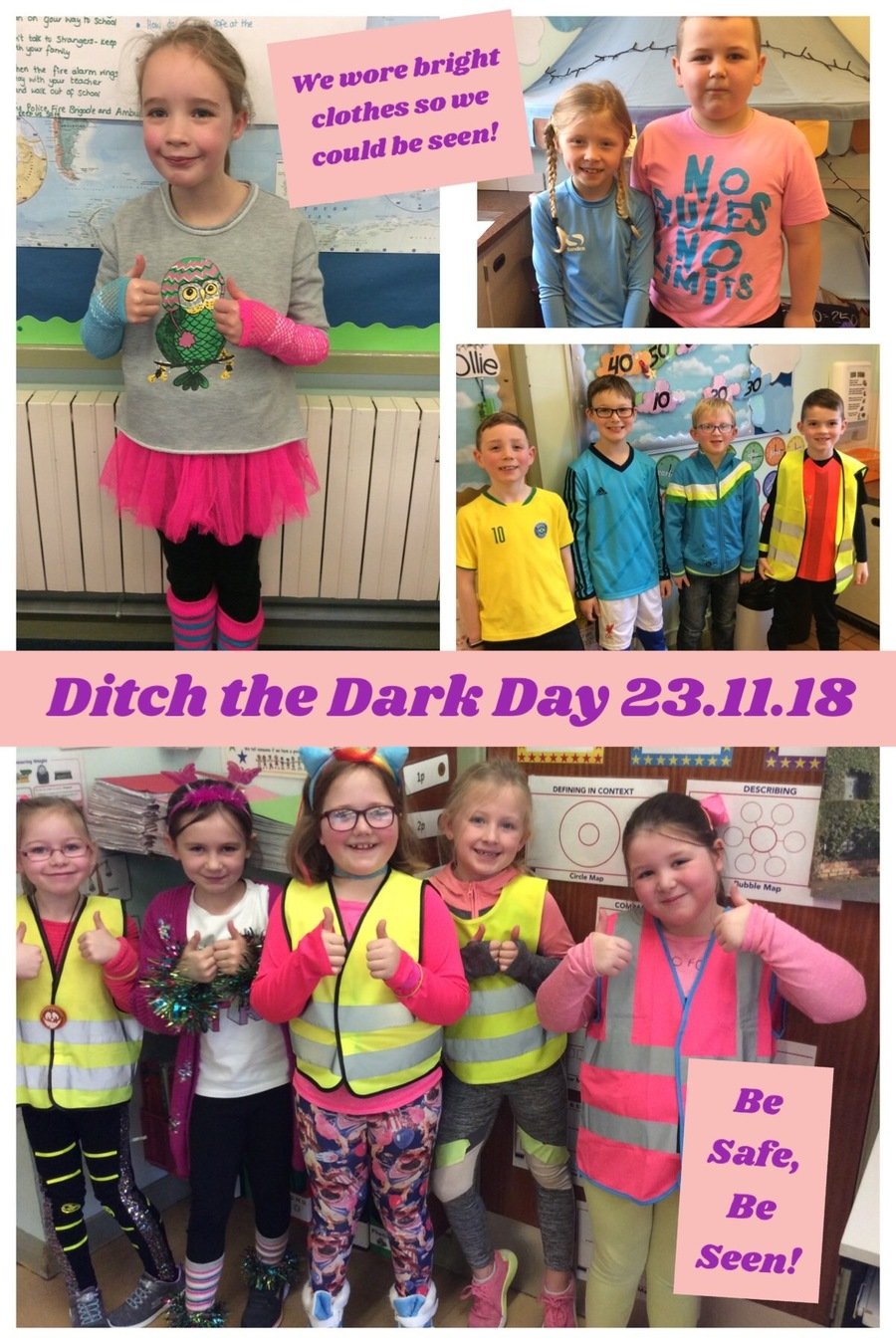 Brilliant Bar Graphs
Miss Keogh gave each of us a lovely packet of smarties to practice our bar graphs in Numeracy this week. We had to count the number and colour of smarties and create a tally to help us keep track. We then put all this information into a bar graph. We labelled the axis and created a title for our bar graph. When we looked at our results we realised that each of us had a different number and colour of smarties. Check out our super bar graphs below, sorry we've already eaten all the smarties!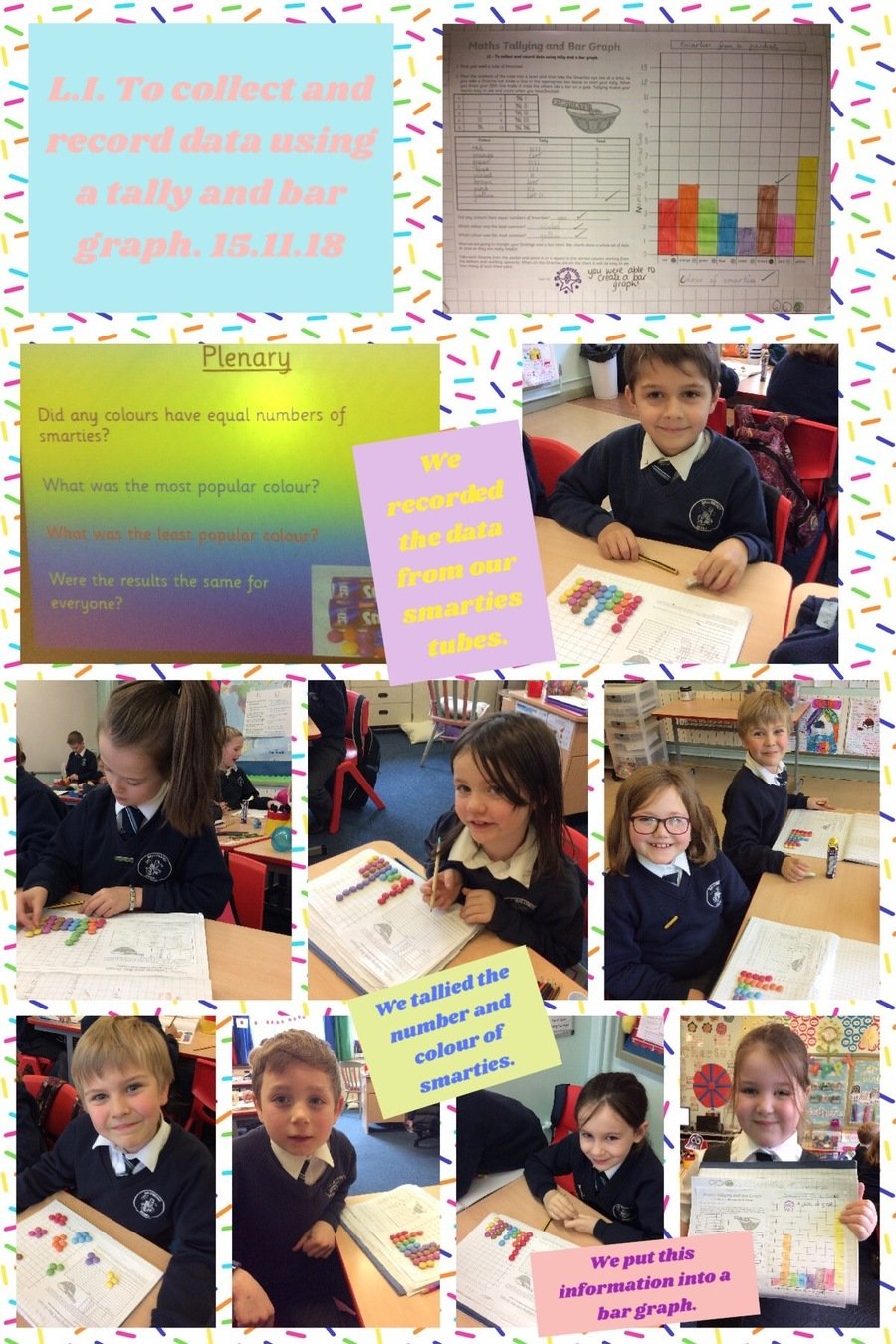 Outdoor ABL
In Year 4 we love getting to play outside! Our topic this term is Houses and Homes and in Activity Based Learning we got to work together in groups to create tipis and sandcastle towns. We carefully planned the layout of our towns and worked together in groups to create roads and different types of terrace, semi- detached and detached houses. We also hunted around the playground and forest area for different twigs and branches we could use to help build a tipi. We even collected pine cones and used grass and moss to create a covering for our tipis. We think they look pretty great!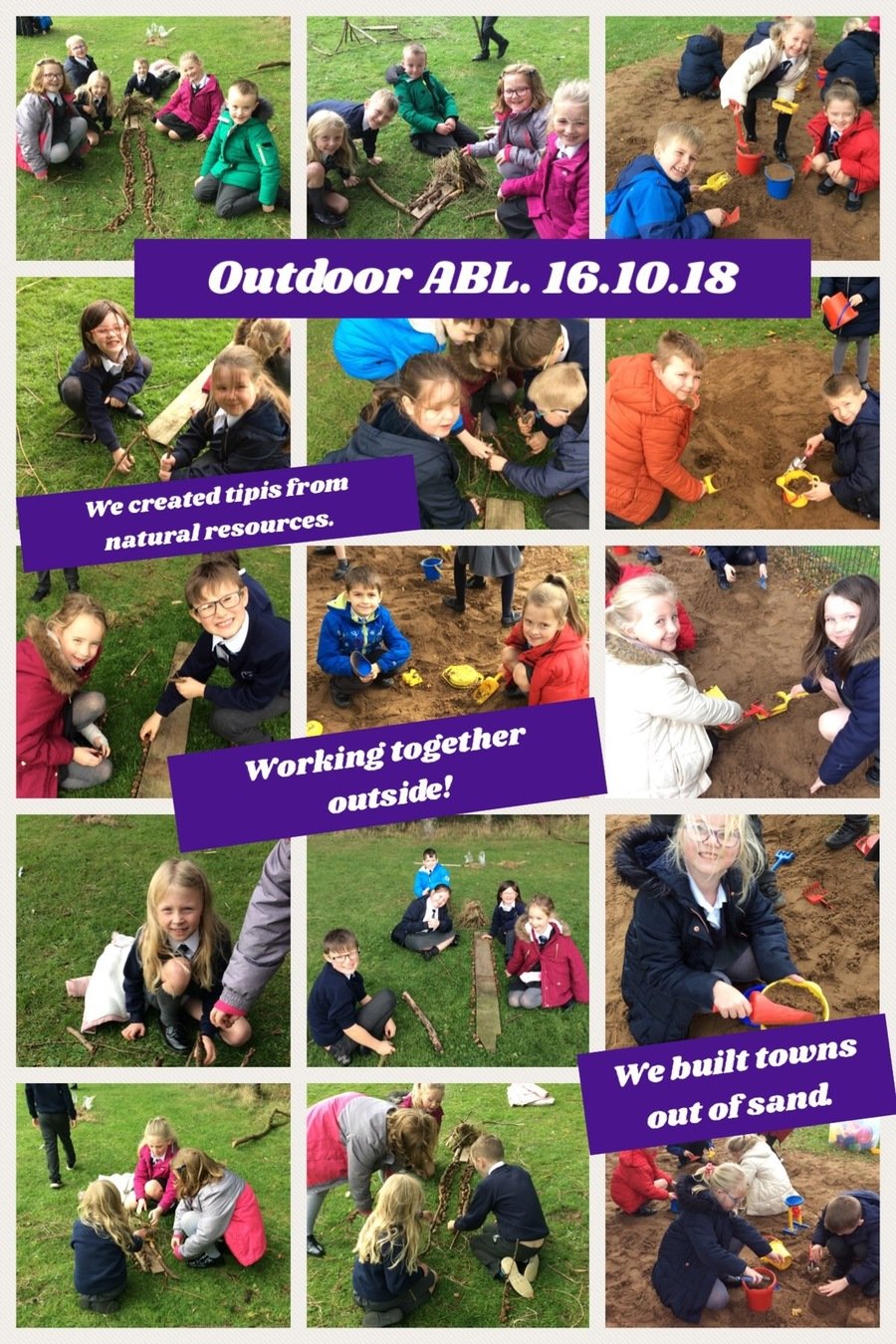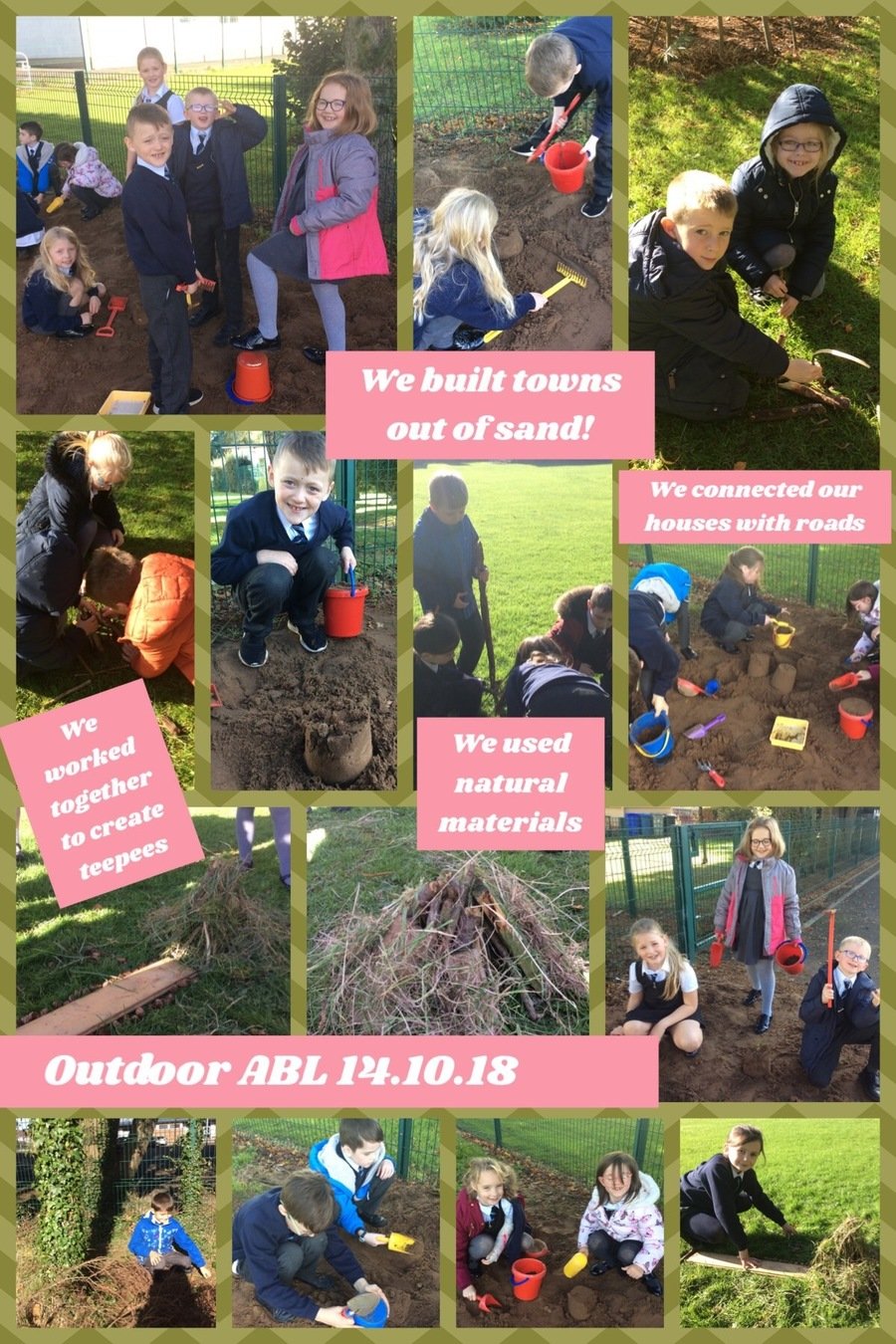 Maths Week
During Ballymoney Model Maths Week we had lots of fun maths activities planned. In P4RK we helped Miss Keogh sort her grocery shopping from Tesco. We created our own labels and used a Carrol Diagram to help us sort the items. We also had a fab talk from our Sports Coach John Robb who told us all the ways he uses maths in his job. Thanks John!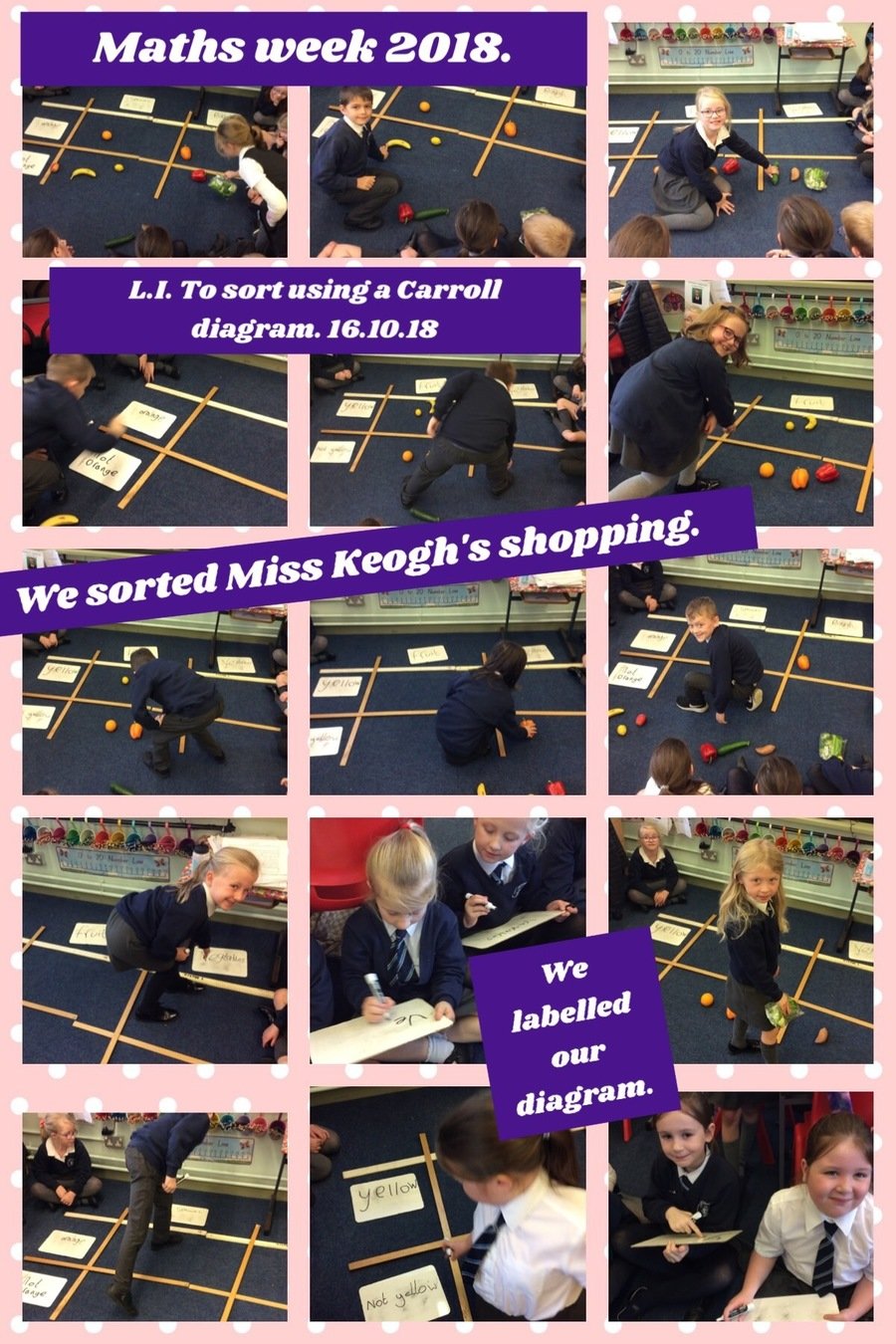 Race into Space
We had a super guest in school today who set every class in the school a very special task....Ballymoney Model had been chosen to help select the next astronaut for NASA! We were given a list of possible candidates and we had to use our maths skills to decide which candidate was the best at each of the different challenges. Thankfully we selected the best astronaut for the job and we can't wait to see him up in space working on the International Space Station!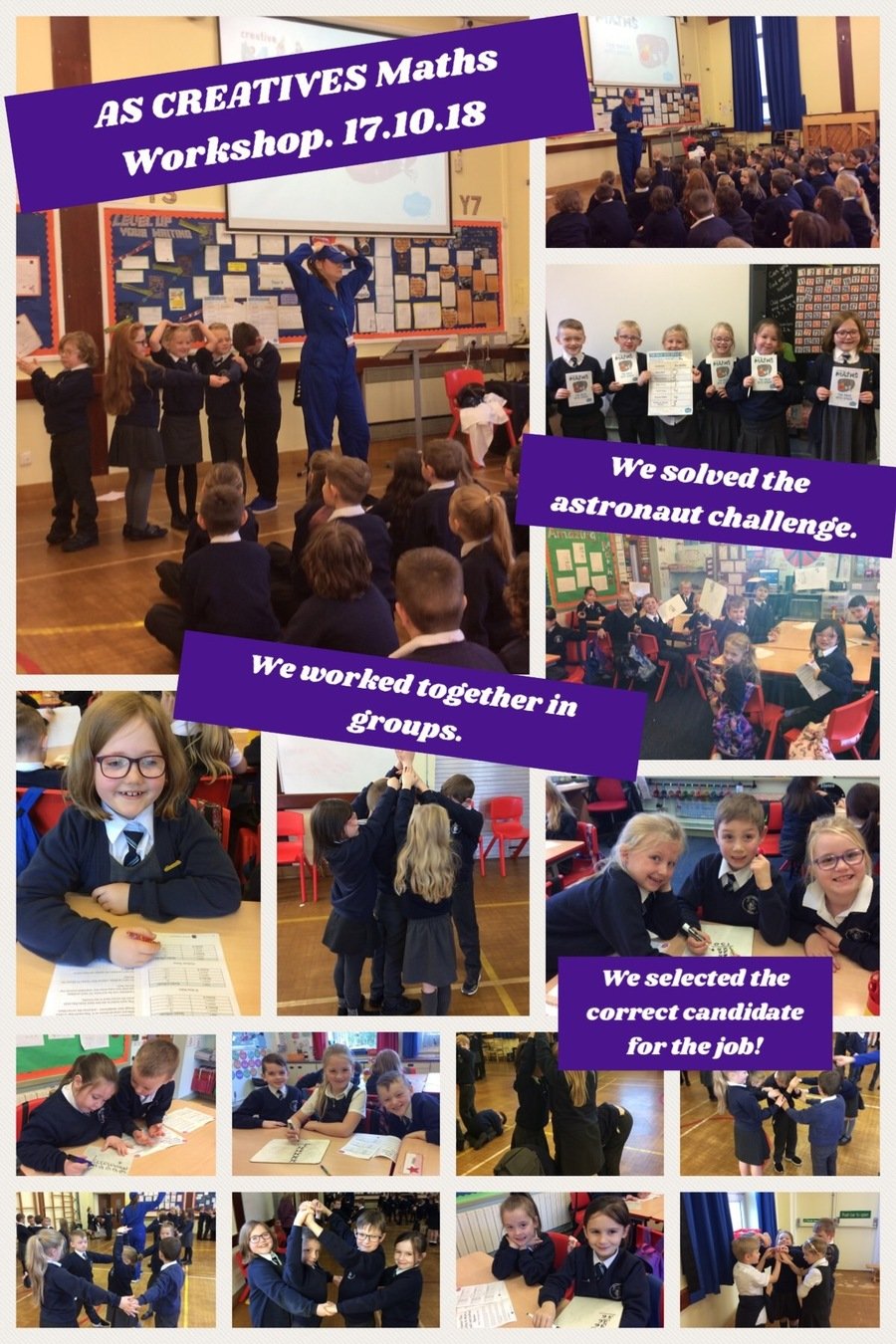 Excellent Estate Agents
Year 4 had the wonderful pleasure of inviting Lynsey Hart from Daniel Henry Estate Agents, Coleraine. Lynsey told us all about her role as an Estate Agent and answered lots of our questions. She told us about the most expensive house she has ever sold and what her favourite house for sale was. Lynsey even brought in some brochures for us to look at and gave each of us a Daniel Henry keyring. If you ever need to buy or sell a house we think Lynsey is the Estate Agent for you!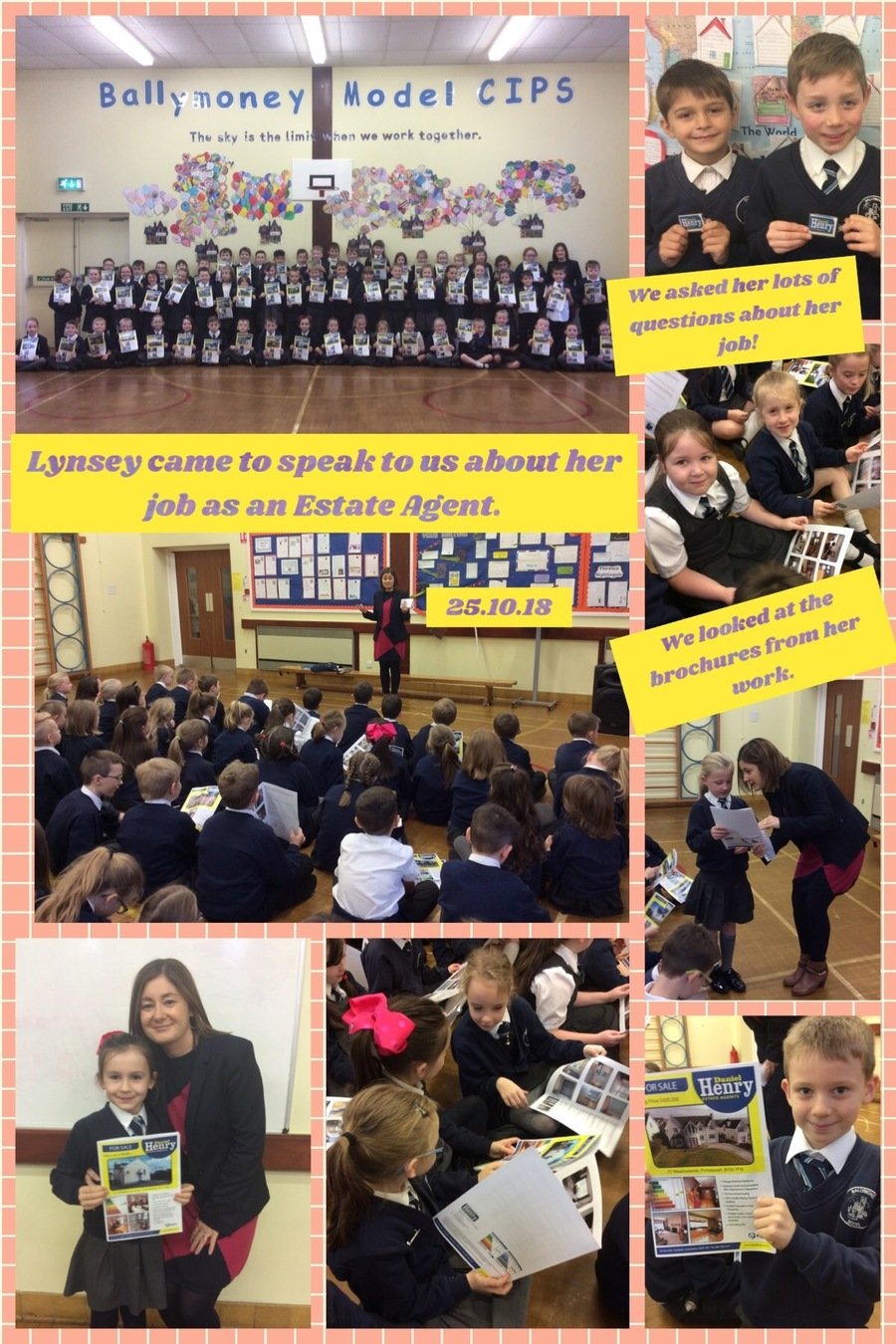 Amazing Advertisements
In Literacy we have started learning how to write a super advertisement. In groups, Miss Keogh gave us a random mystery item which we had to advertise. We worked together to create an interesting slogan and logo to advertise our products. Some of us got very creative and made use of alliteration, rhyme and made up words in our slogans. In groups we then presented our advertisements to the rest of our class and peer assessed each other's work. We think some of us might might end up on the next Apprentice with Sir Alan Sugar soon so watch this space!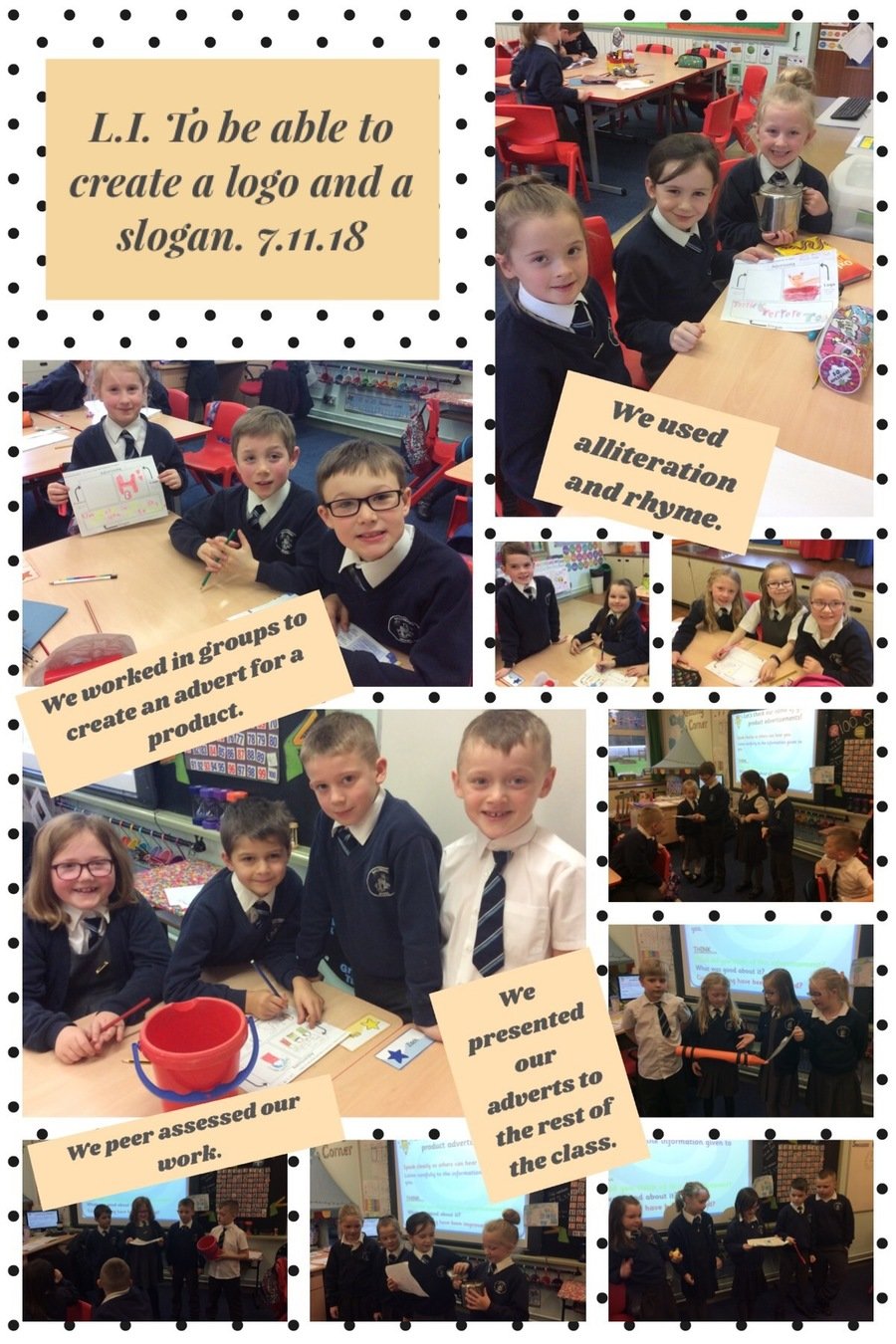 Chinese New Year
We have been loving learning all about the Chinese New Year as part of our World Around Topic. During ABL we have all had a go creating firework displays with paint, creating dragon puppets, designing Chinese money envelopes on the iPads, solving tanagram puzzles and completing a science fireworks experiment. Check out the pictures below...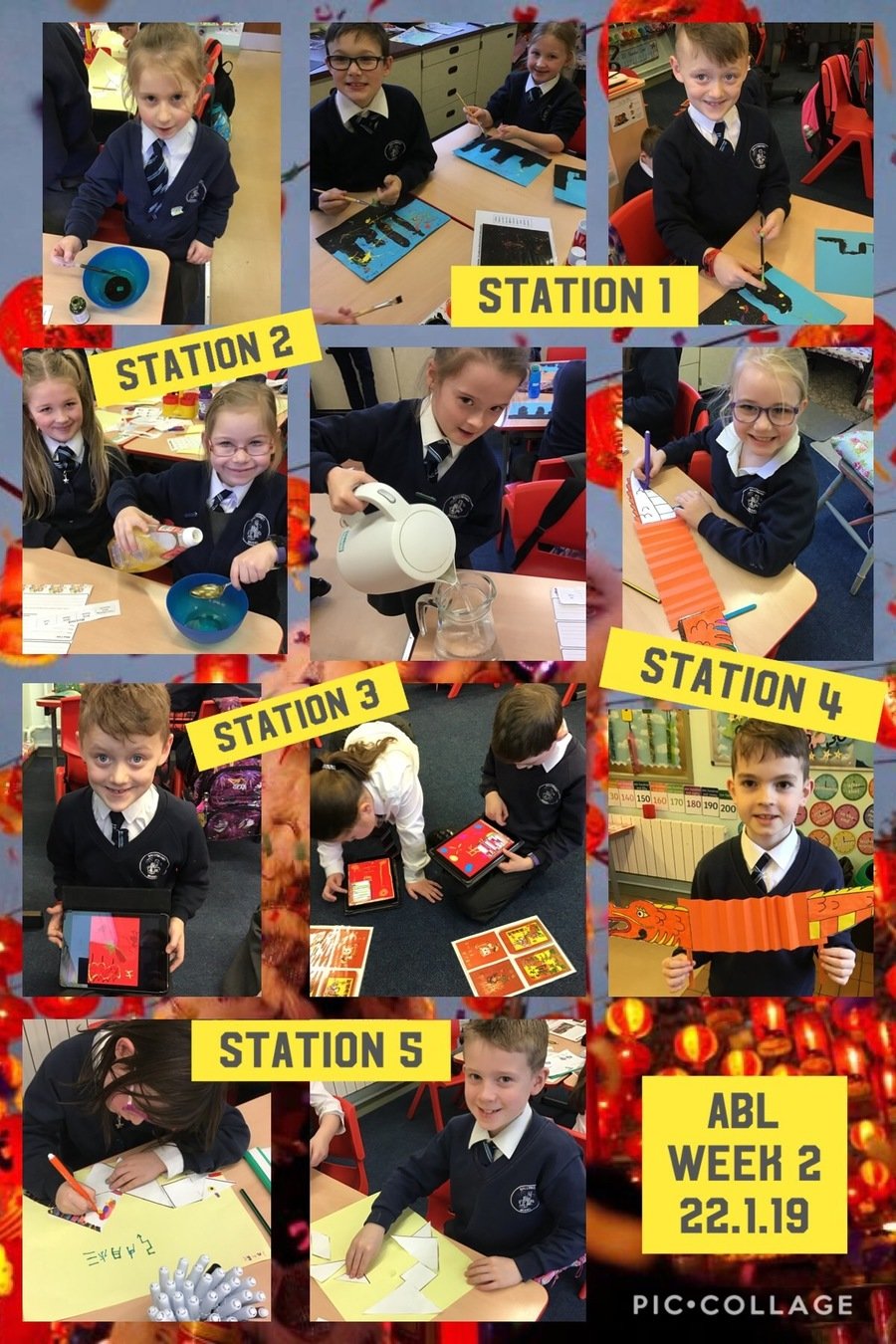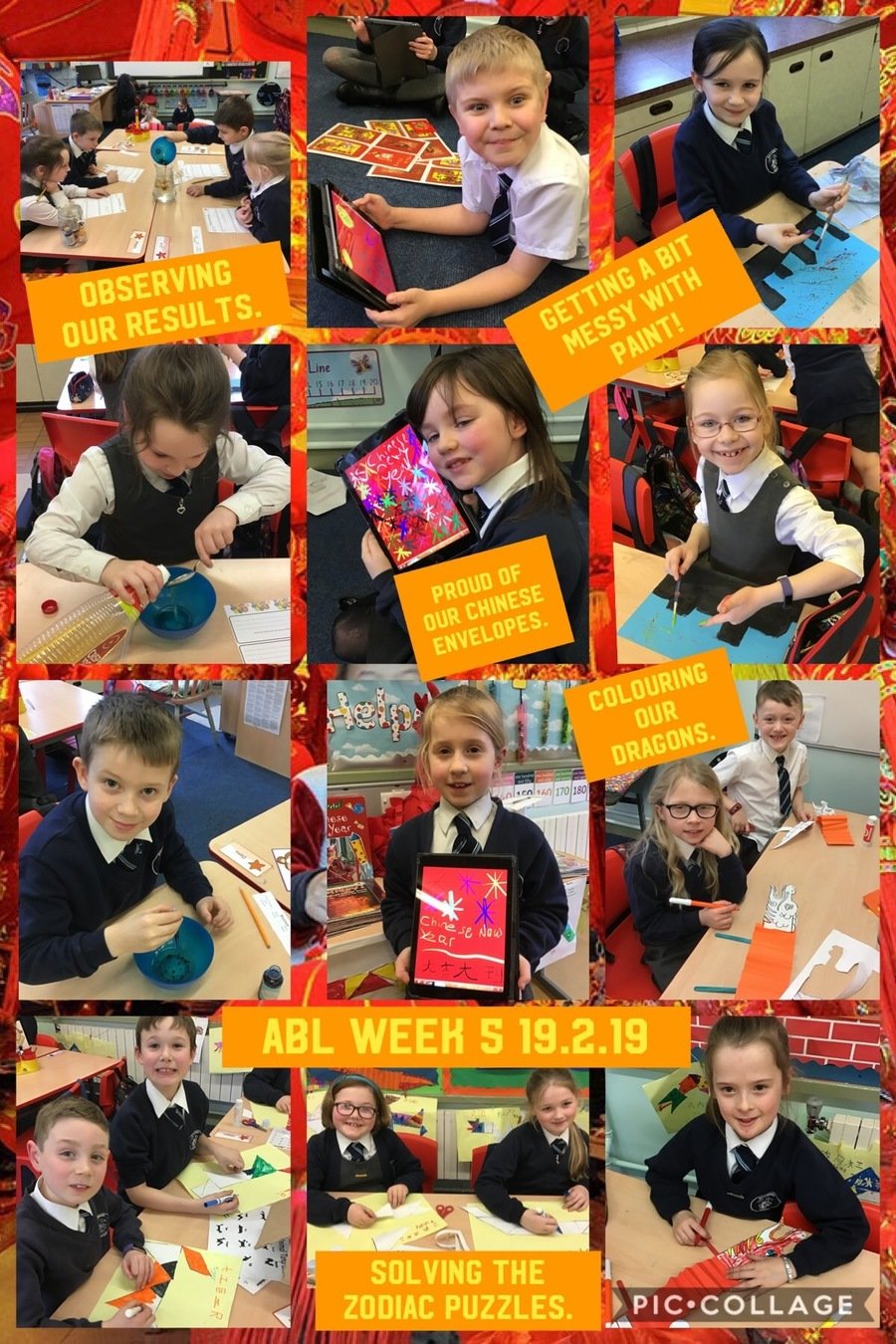 Internet Safety Day
As part of Internet Safety Day we looked into different online emojis and the feelings they were linked to. Miss Keogh read out different scenarios and we had to move around the classroom and stand beside the emoji which best matched our feelings. We had lots of fun explaining our reasons to our friends and learning how to stay safe online.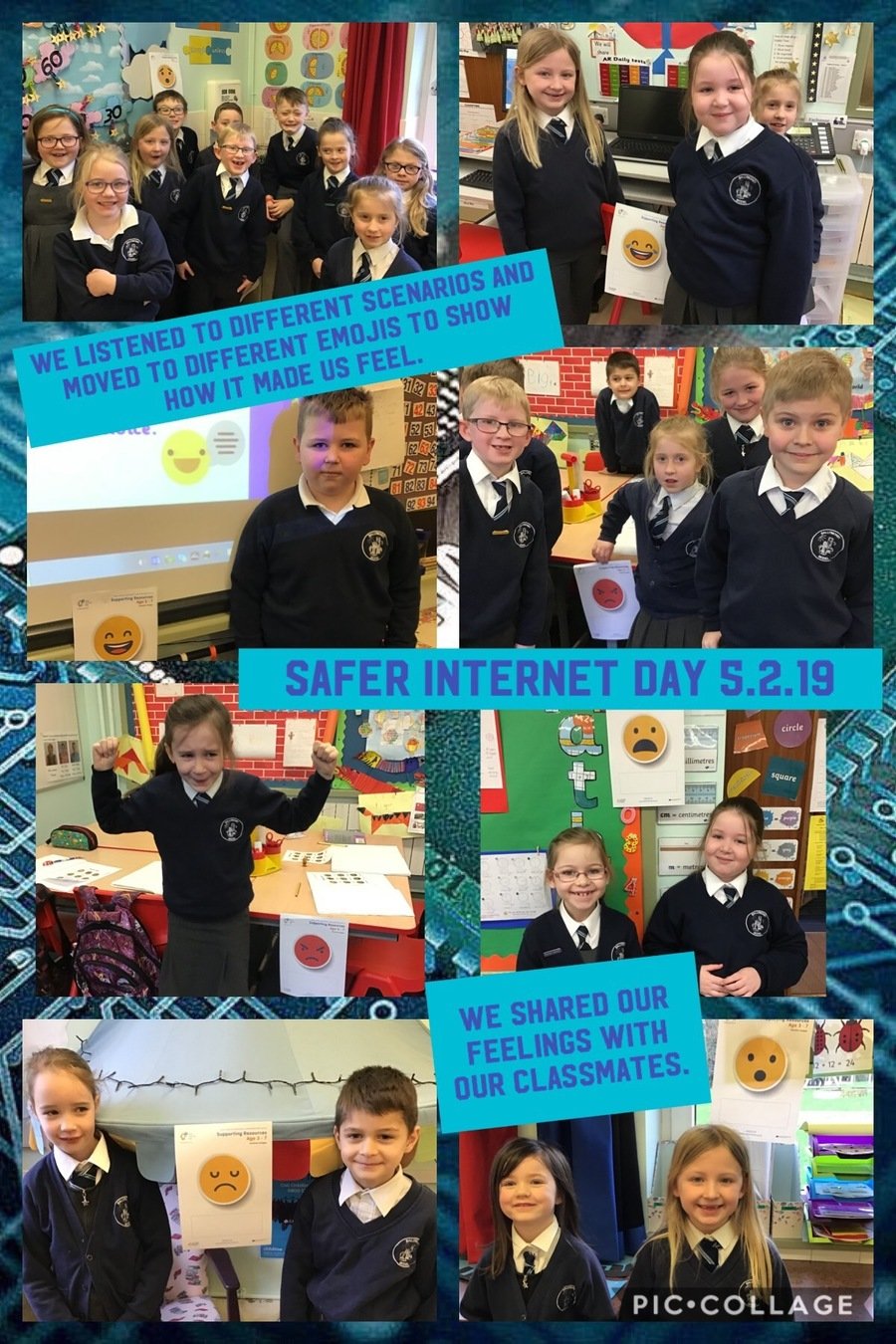 RSPB Big Bird Watch
Our class had the pleasure of having two ladies from the RSPB to help us complete the Big Bird Watch this year. They taught us how to tell the difference between a blackbird and a crow and how to tell a robin by its tweeting! It was really fun to use the binoculars and locate different birds around school even if it was a bit rainy!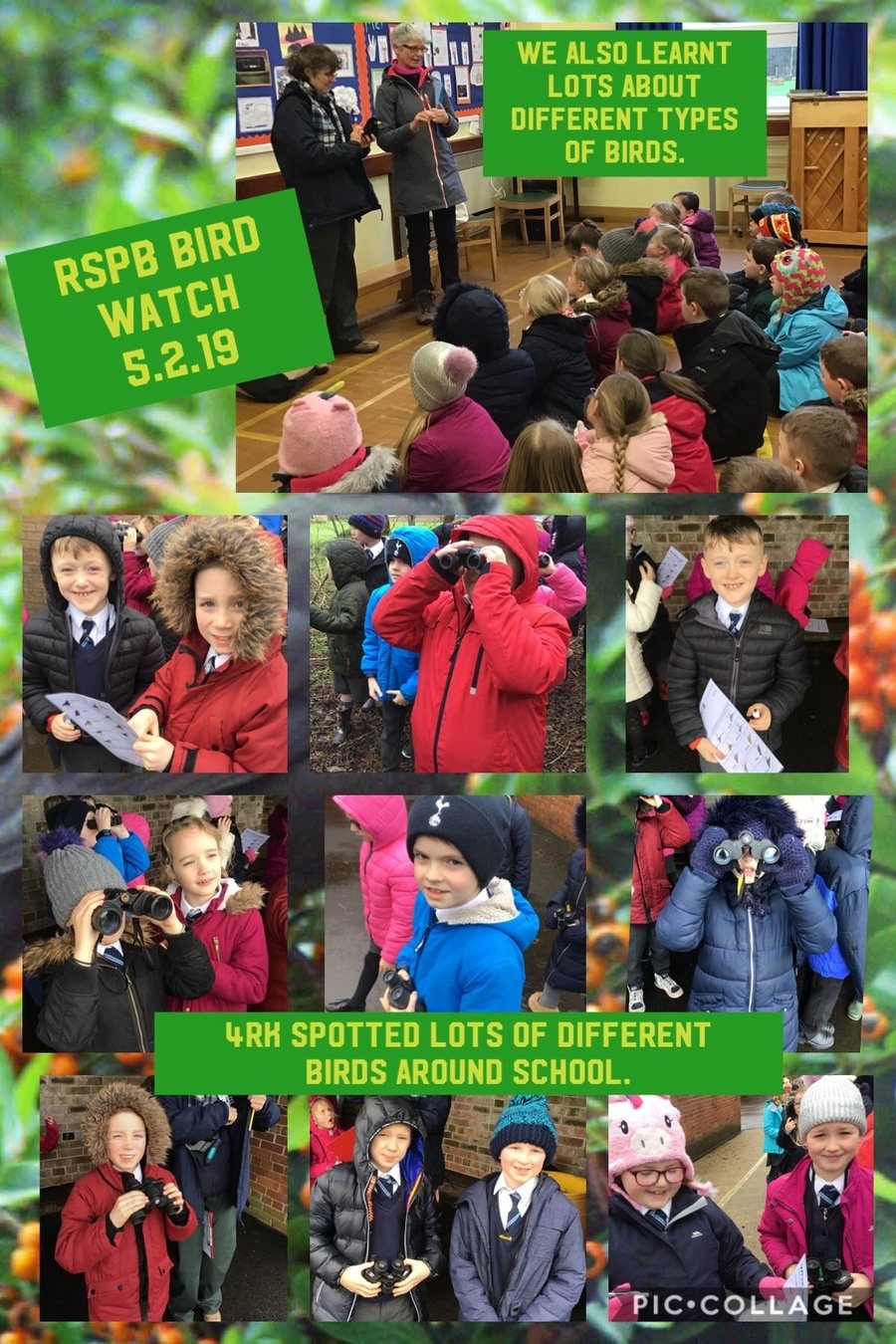 Lights, Camera, Action!
Check out our class video and see if you our can spot some familiar faces!