Watch the video below to see just a selection of the activities that were completed in Term 1B.
Look at the friendship activities that were completed. Everyone knows how to be a good friend!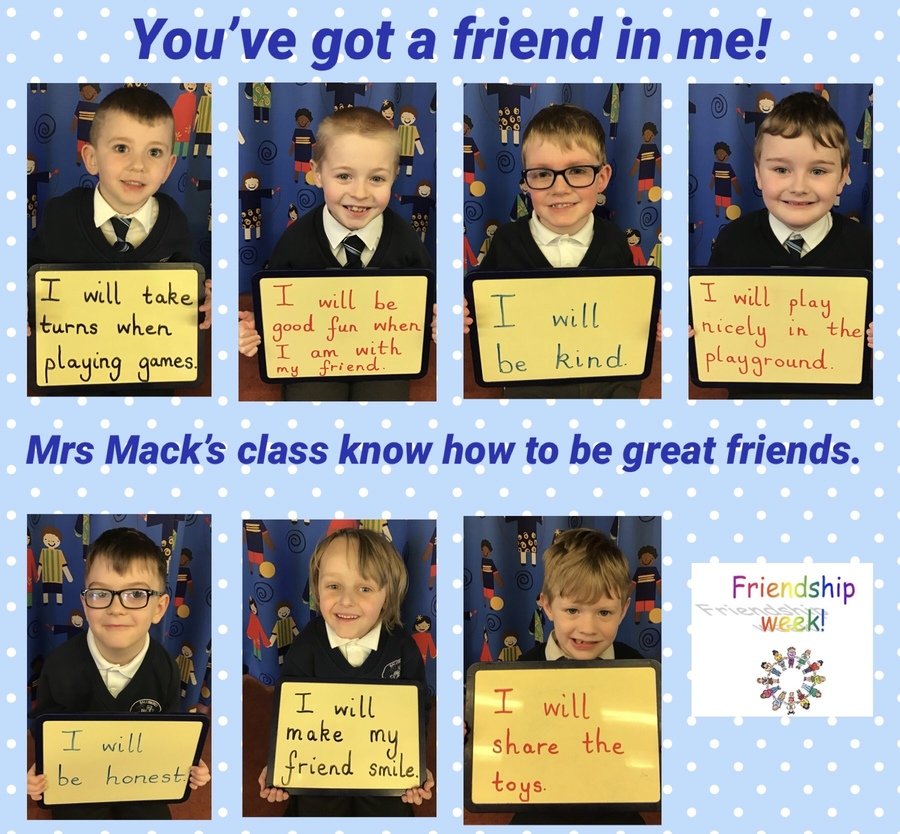 Mrs Mack's class have been learning about their senses during Play/Activity Based Learning activities linked to the World Around Us topic, 'Hey, hey! Look at me! Watch the video to see some of the learning that took place.
Have a look at our Lego themed Class Charter. Everyone thought carefully about how to build a happy classroom and the rights and responsibilities linked to UNICEF's UN Convention of the Rights of the Child.