February Half Term
February Half Term
17 February 2021 (by J Jamison (kjamison))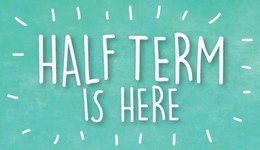 School will be closed Thursday 18th and Friday 19th February.
Remote and Supervised Learning will commence again on Monday 22nd February.
Well done to all the girls and boys, mums and dads, grandparents and carers, who have been working so hard supporting remote learning. We have had great engagement and we hope everyone will enjoy a well deserved break!