Teaching Team 2020-21
Teaching Team 2020-21
11 September 2020 (by Class Teacher (teacher))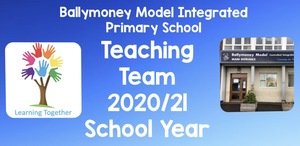 It's been great to have everyone back at school again and to see how well everyone has adapted to our new school routine.

We are all looking forward to another great year in school and are excited to share this little video with you to introduce our new teaching team for the 2020-21 school year.
Watch the video here: http://bit.ly/BMIPS2021
Thank you to Miss Kane for putting it all together!

We hope you enjoy it!
- Mrs Jamison