Unreturned AR Books and Guided Reading Books
Unreturned AR Books and Guided Reading Books
11 September 2020 (by Class Teacher (teacher))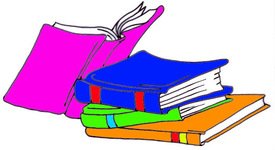 After a long time away from school, it is great to see our pupils taking such a high level of interest in their reading.
Due to the current restrictions with Covid-19, books are having to be kept for 72 hours before they are able to be used again. As you can appreciate, this does make our current stock of books more limited for the children.
I would be grateful if pupils and parents could please check at home if there may be any unreturned AR books and/or Guided Reading books from last year. If you find any, please return them to the class teacher as soon as possible.
Thank you for your help in this matter.
Mr McCullough
Communication Leader