Prize Day 2020
Prize Day 2020
30 June 2020 (by Class Teacher (teacher))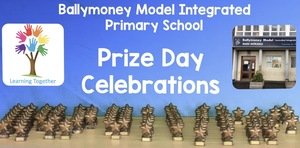 While we are unable to gather together in school this year we are delighted to share our Prize Day Celebrations with you online to celebrate the many achievements within our school this year. We are so proud of you all!

We are also very excited to announce that our winning House Team for this year is the Green House.
Details for how you can redeem your prize are included in our Prize Day video.

Thank you once again to everyone who took part in this wonderful production!
Our 2020 Prize Celebrations can be watched at the following link: https://bit.ly/PrizeDayBMIPS