Year 6 - Tudor Celebration Day
Year 6 celebrated the end of their 'Terrible Tudors' topic by travelling back in time and taking part in activities from the Tudor Era.
These activities included 'Horrific Histories' facilitated by storyteller Noreen Hamilton, baking Peppered Gingerbread, learning the Tudor Courtly Dance, navigating their way around an orienteering hunting course, fencing and jousting and playing quoits and skittles.
A fun day was had by all!
Click the image below to watch the movie we made about the day!
Year 5 Trip to Flowerfield Art Centre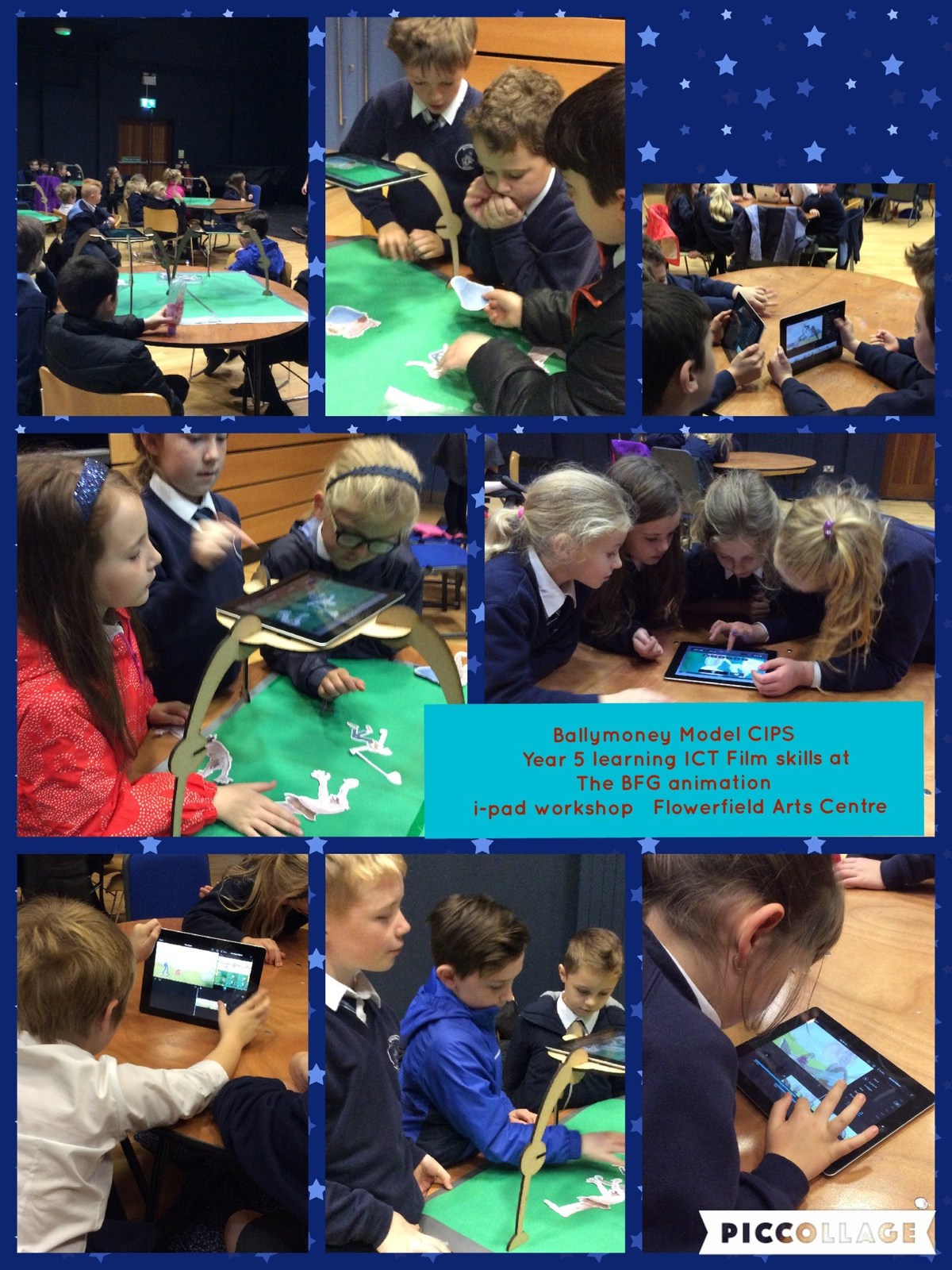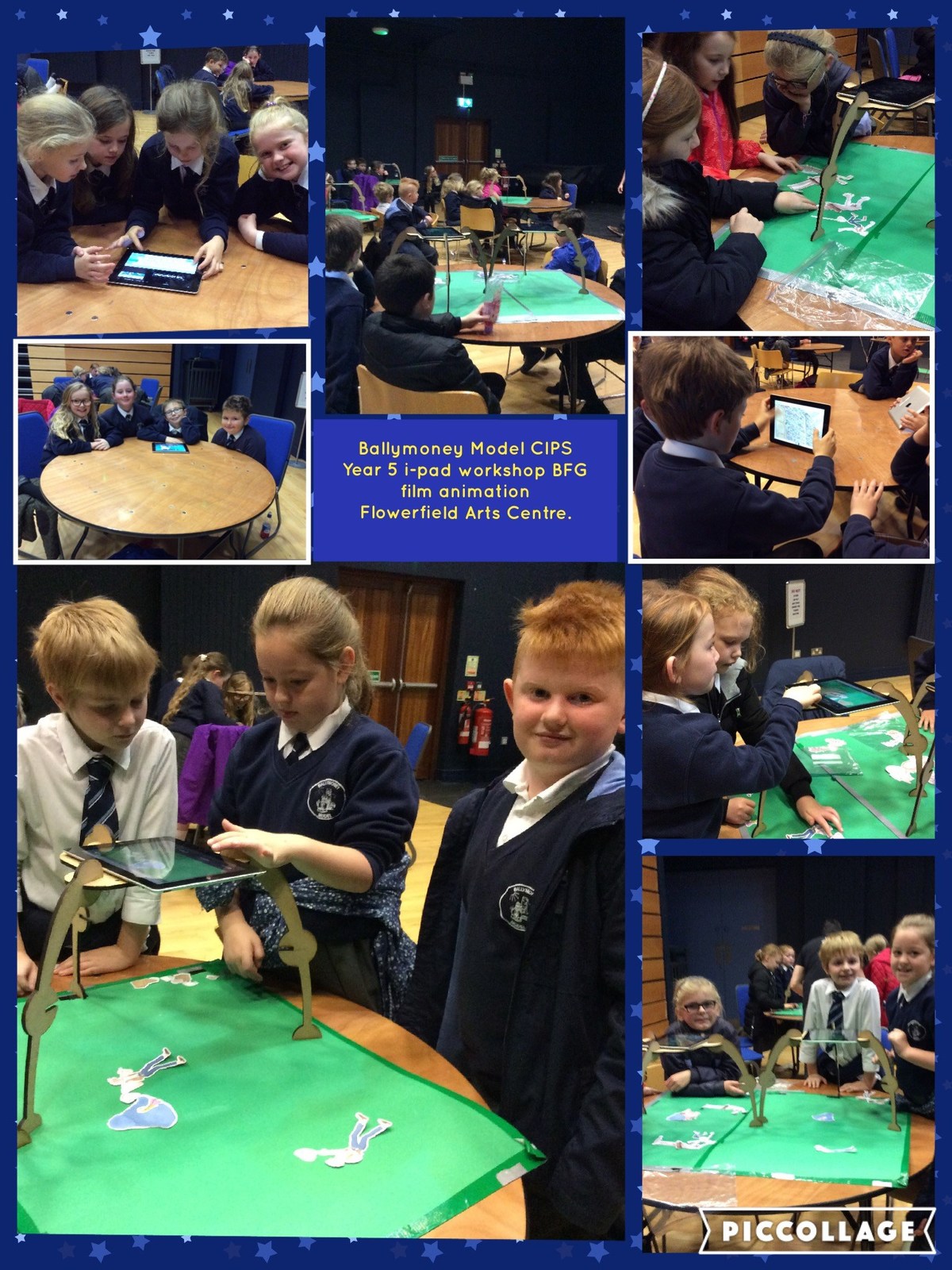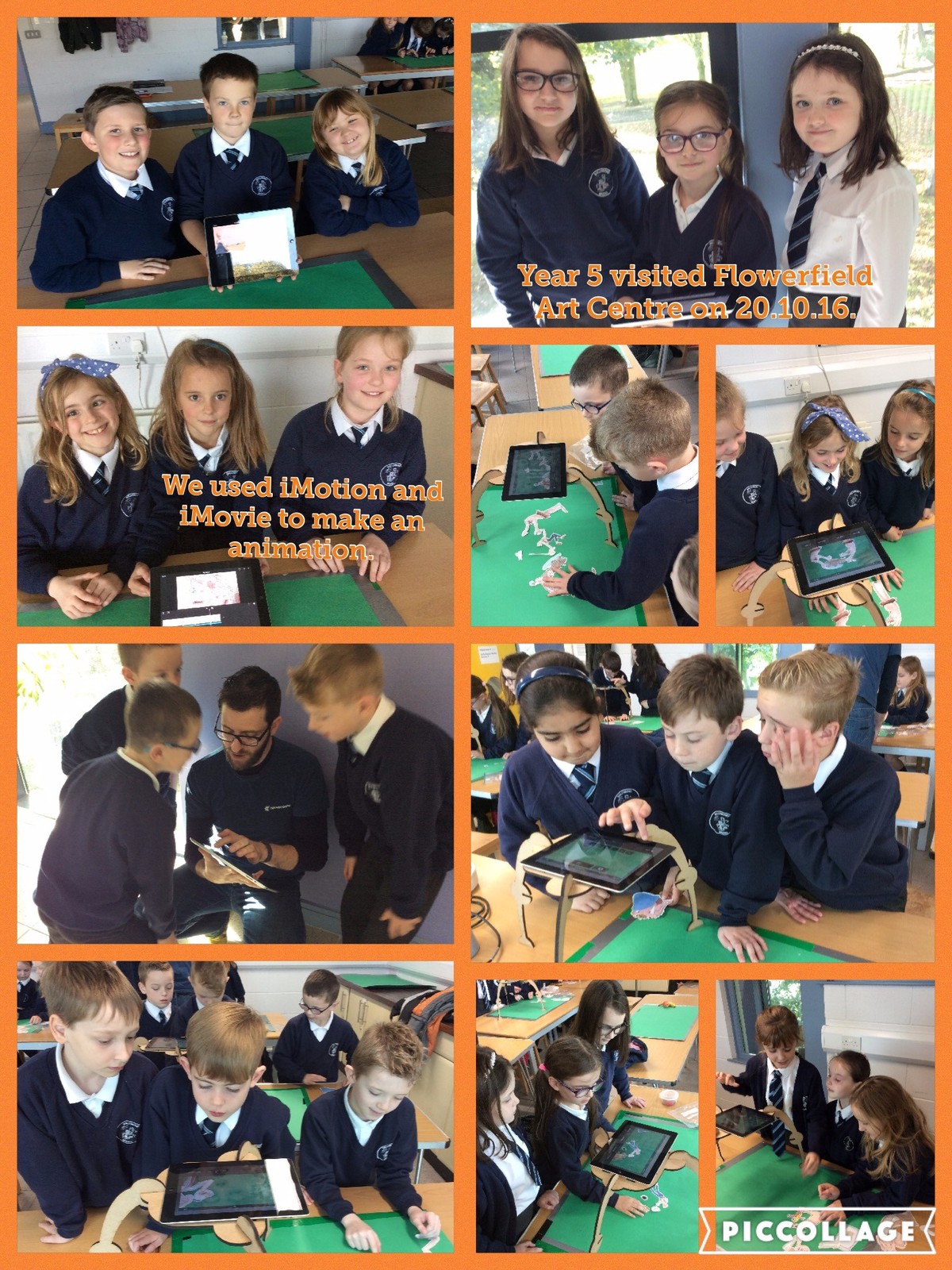 Harvest Thanksgiving Assembly
On Friday 14th October we held our annual Harvest Thanksgiving Assembly. Many thanks to Year 1 parents for attending the event, to Rev. Gareth McClean for his address and to all who donated food gifts for distribution to the local area.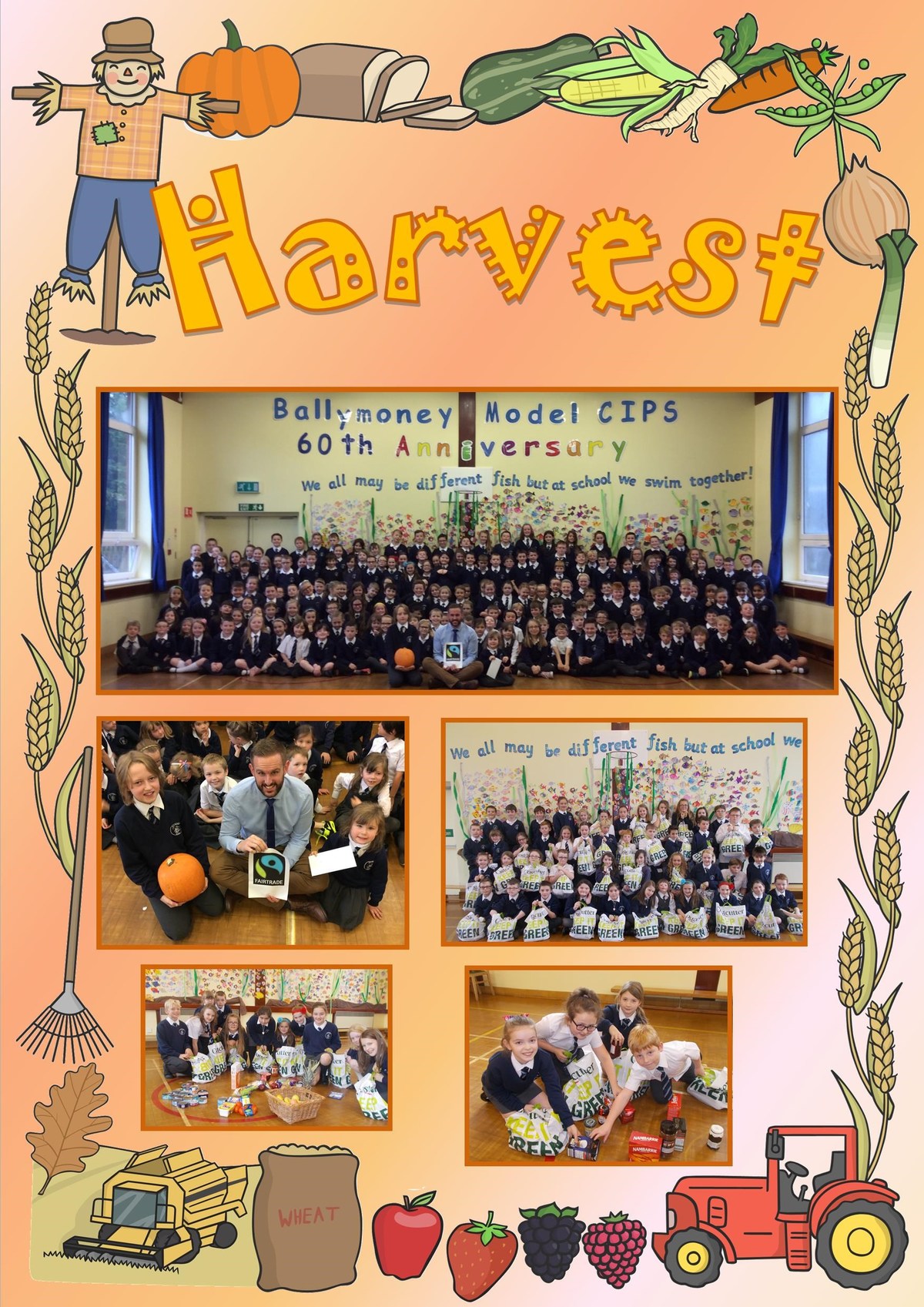 A big thank you to Jessica's dad for making us this fantastic car for our front playground!