Year 3 became Weather Reporters for the Day!
Yr3KH began their topic of 'Weather Watchers' in Term 2A. Even though we were learning remotely we were still able to generate our own questions to help us think about what we want to learn in this topic.
These are some highlights from Term 1B from our World Around Us topic 'Down the Town'.
Over the last term, we have been learning about tens and units. We carried out matching activities, completed Mathletics games and used base ten to consolidate our understanding.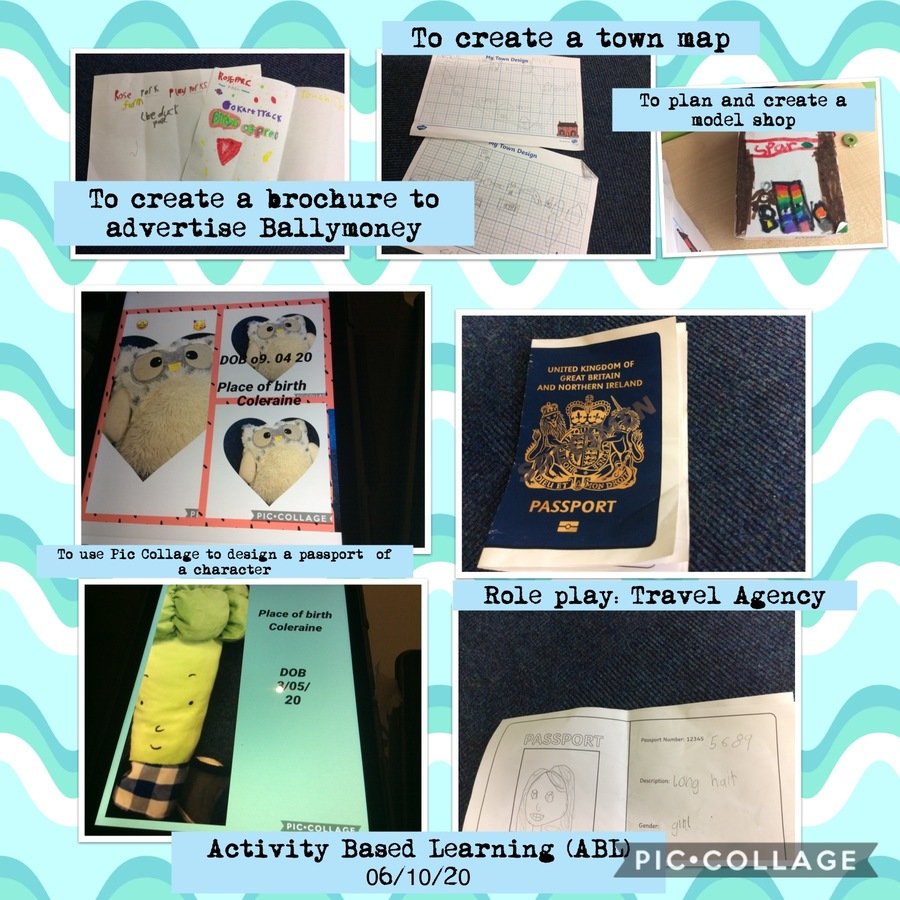 Activity Based Learning (ABL)
Our topic this term is 'Down the town'. Have a look at some of the activities we are doing related to our topic.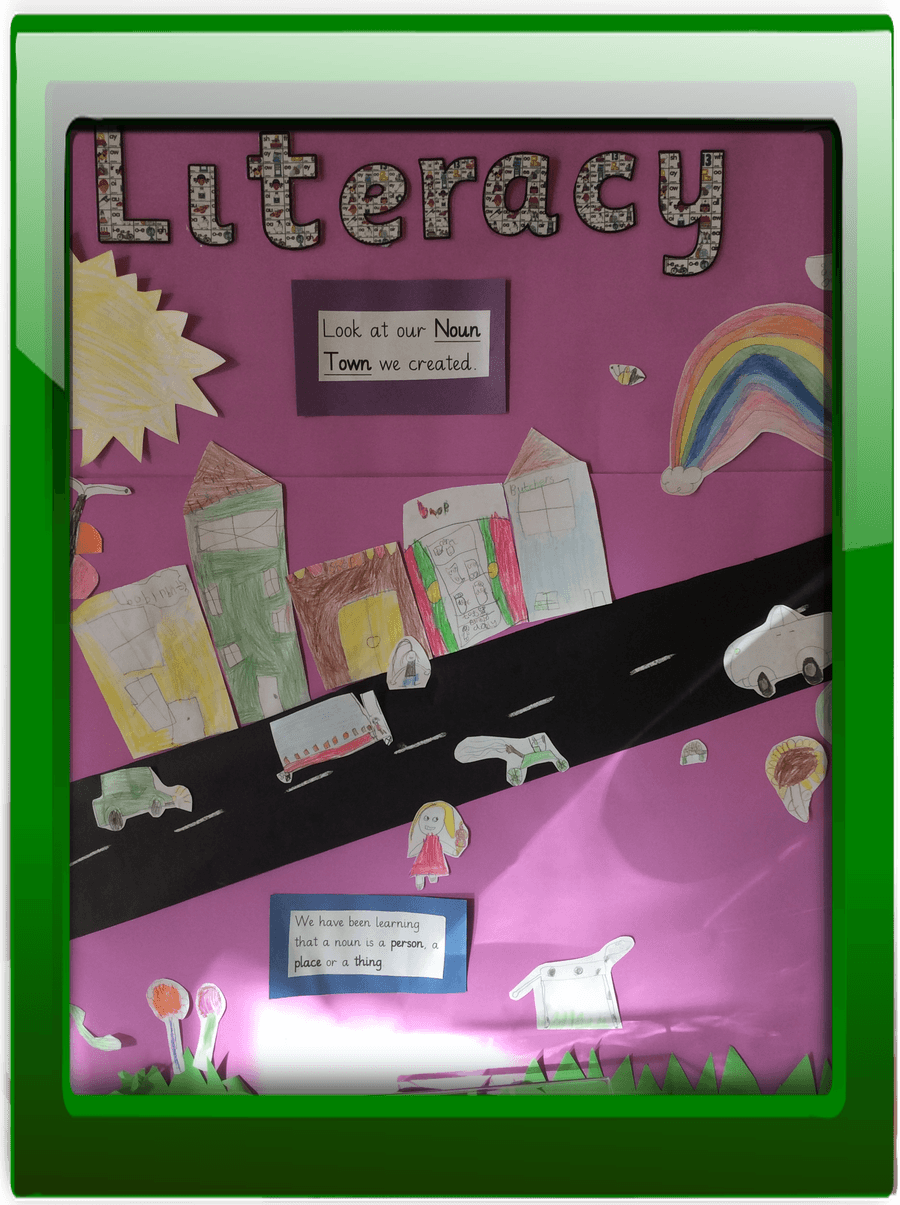 Language and Literacy
As part of our grammar work within Language and Literacy we have been learning about nouns, verbs and adjectives. We created our own 'Noun Town'. We drew a picture of a noun (a person, place or thing) that we might find in a town and then it was all put together to create our very own 'Noun Town'.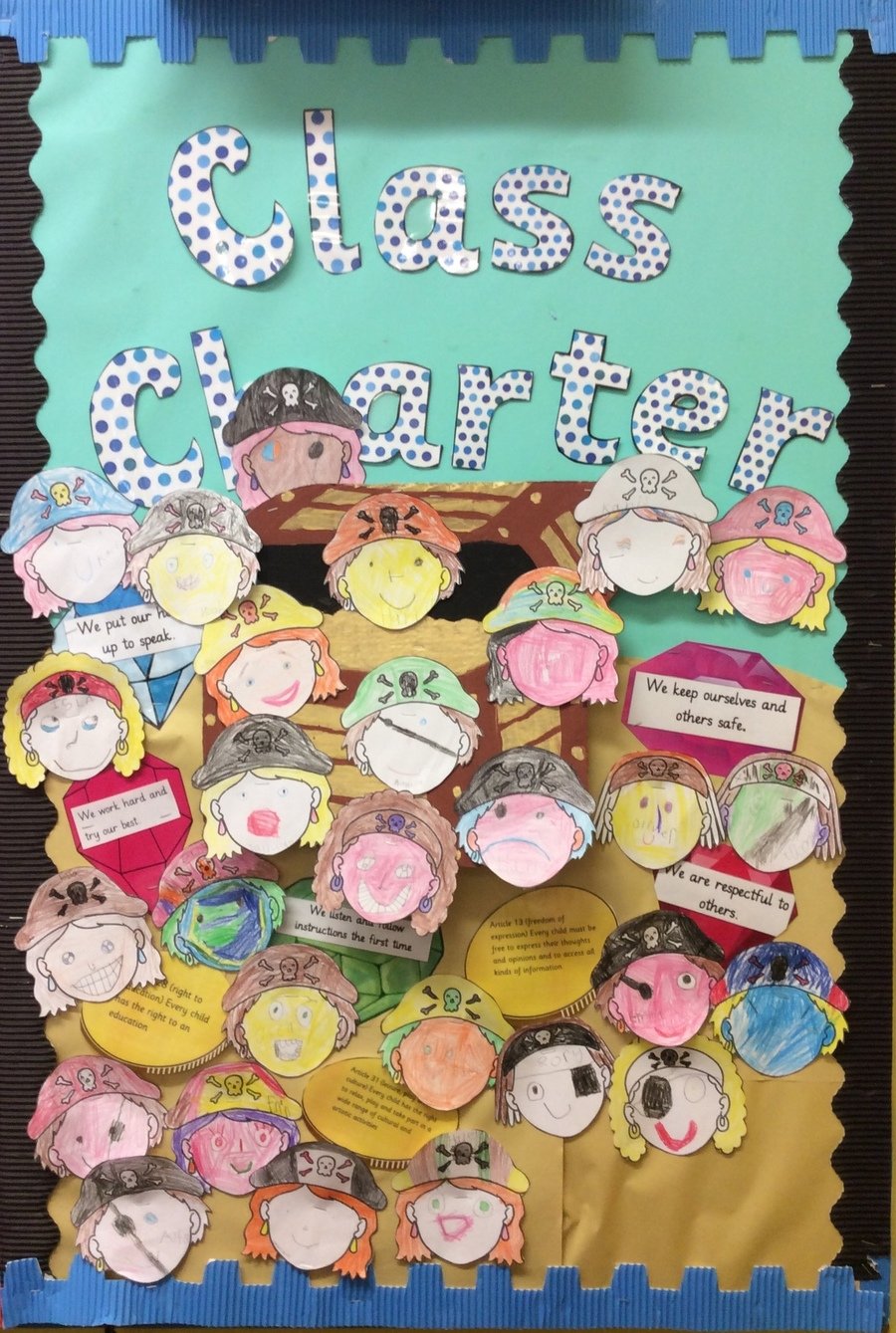 Class Charter
Yr 3 KH followed a pirate theme for their class charter this year. Each pupil designed their own pirate face and this was added to our treasure chest of class rules and rights that we follow.
Mrs Hamill / Mrs Hall