Mr McLaughlin - Year 4
This term our theme is It's a Bug's Life.
In term 3 we had some wonderful trips out with our friends in St.Joseph's Dunloy. We went to Fun Factory, The world of Owls and we had our celebration day. We went bowling in theJet Centre and even got to watch the new Secret Life of Pets 2 movie!
This term our topic has been all about minibeasts. We have learned about their habitat, we researched some minibeasts and went on a nature scavenger hunt. We also made some amazing minibeast hotels.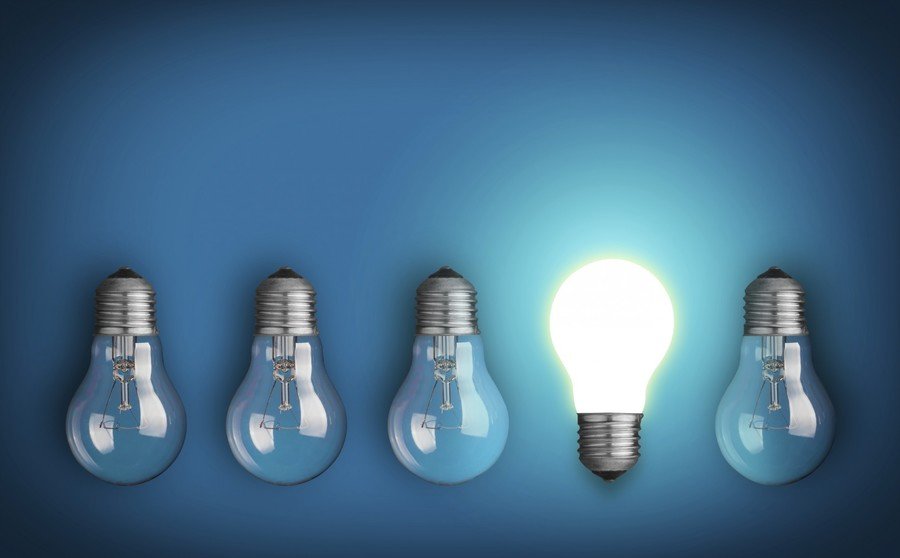 Have a look at some of the fun activities and learning that have been happening this term. Can you spot anyone familiar?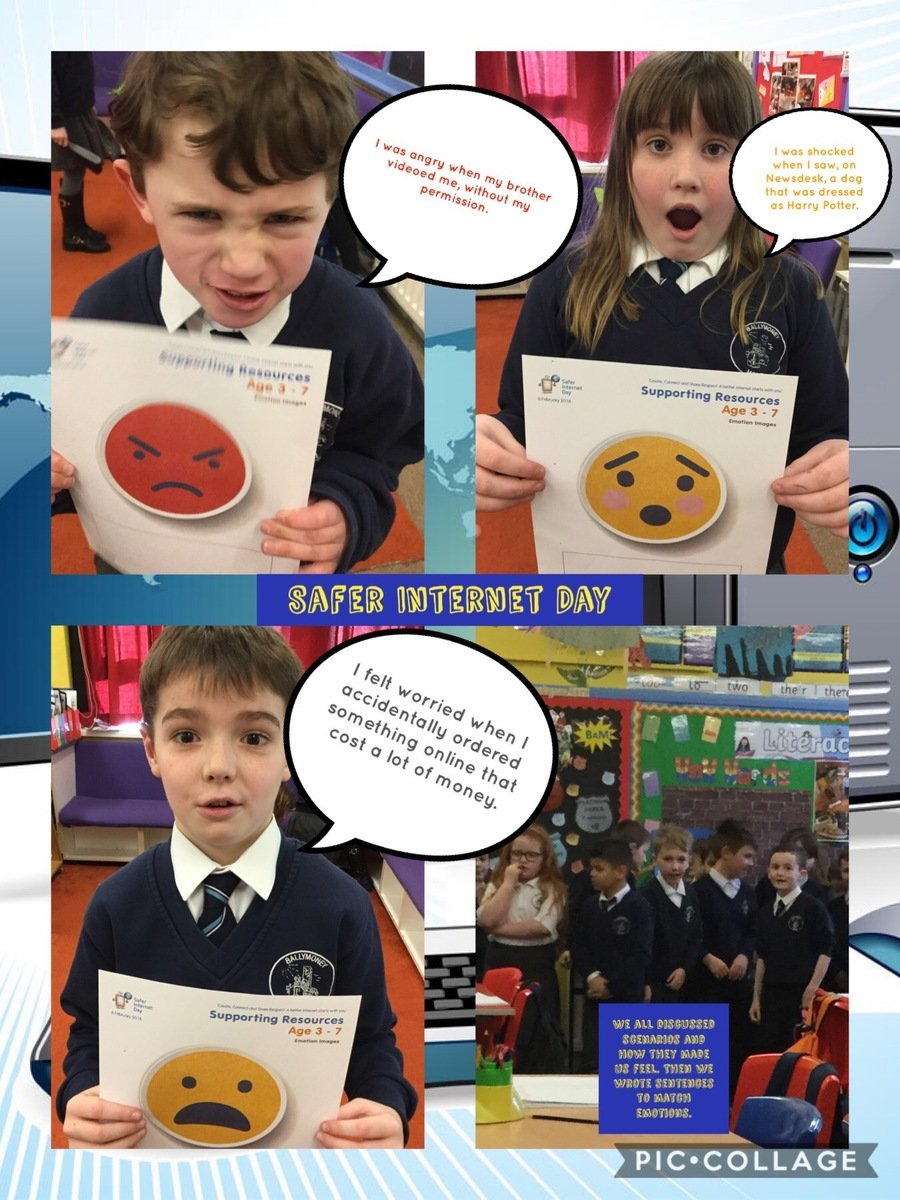 On Safer Internet Day we completed a task about emoji emotions. We were given scenarios and had to decide how they made us feel. The we got to create our own sentences to match each emoji picture. Look at the collage for some examples.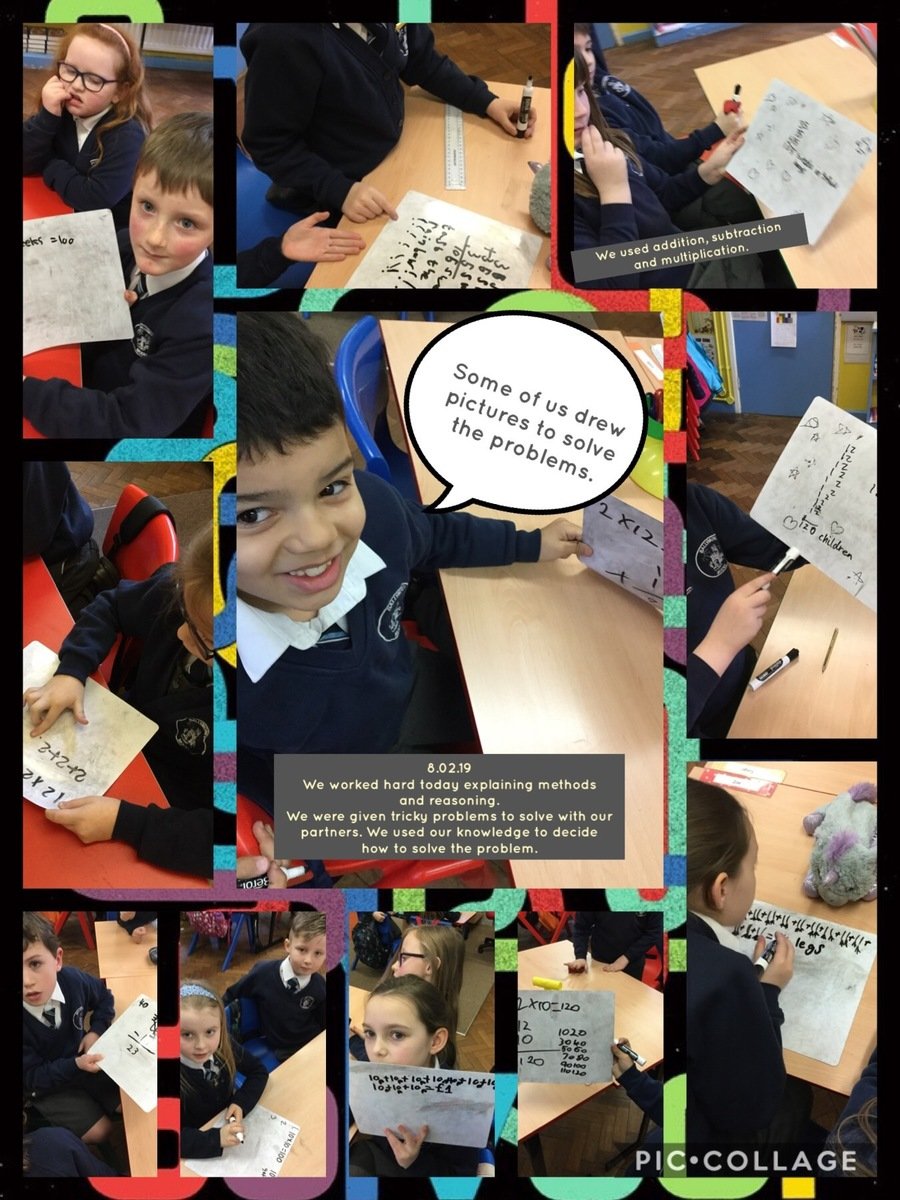 Each Friday we enjoy problem solving activities during Numeracy. We have been exploring how to explain and give reasons recently. Mrs Brown had lots of tricky word problems on the board. We had to read them and figure out which operation to use, (adding, subtracting, multiplying or dividing) and then work out the answer. We all know it is important to note units in our final answer too.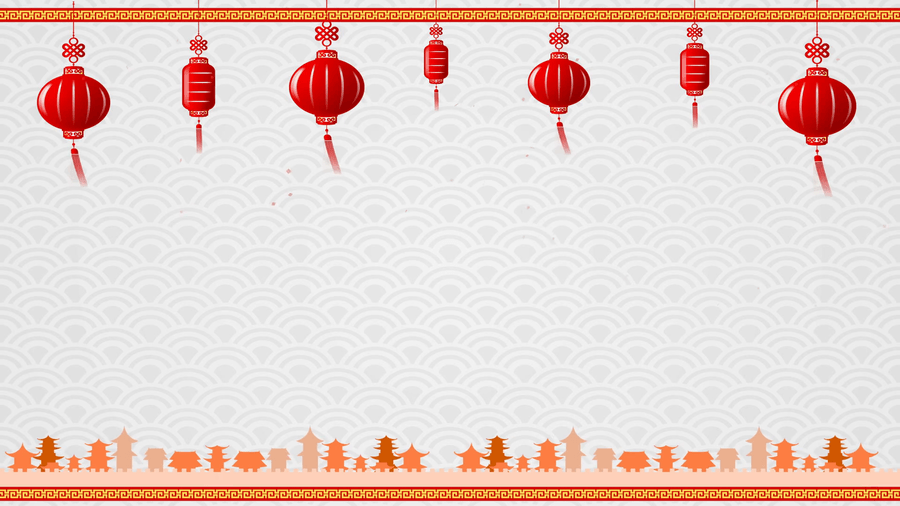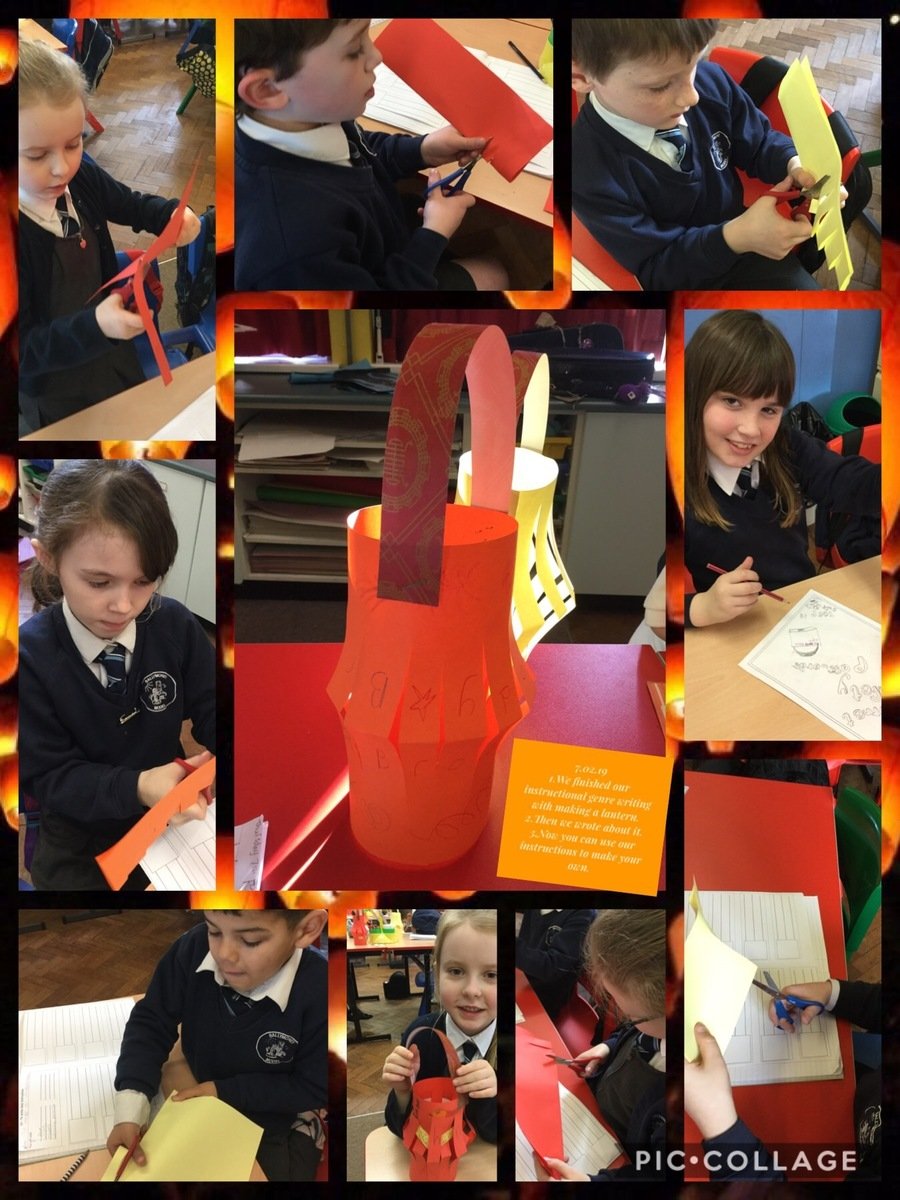 During Literacy we have become familiar with, planned and written instructions. One lesson that we really enjoyed was when we created lanterns.
First we got to make the lanterns.

Then Mrs Brown modelled how to write the instructions.

After that we got to create our own instructions.

Next, when we had finished and drawn matching pictures we had to swap and edit our learning partner's instructions.

Finally, we got to take our beautiful lanterns home.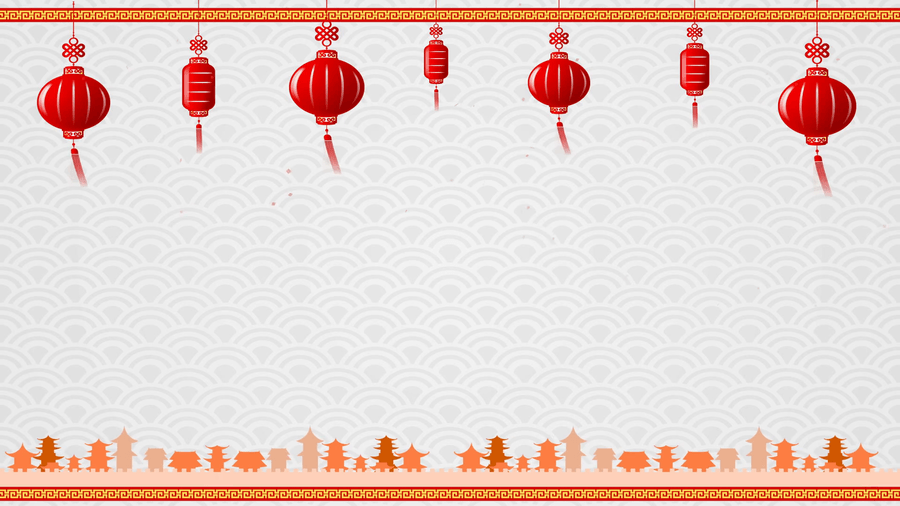 Awesomely adventurous advertisers in P4AB. Our genre of writing this term is persuasive and we have a focus advertising methods. We used boring objects and in groups we designed a catchy slogan, a product name and a logo for our company. We all could grow up to be graphic designers some day!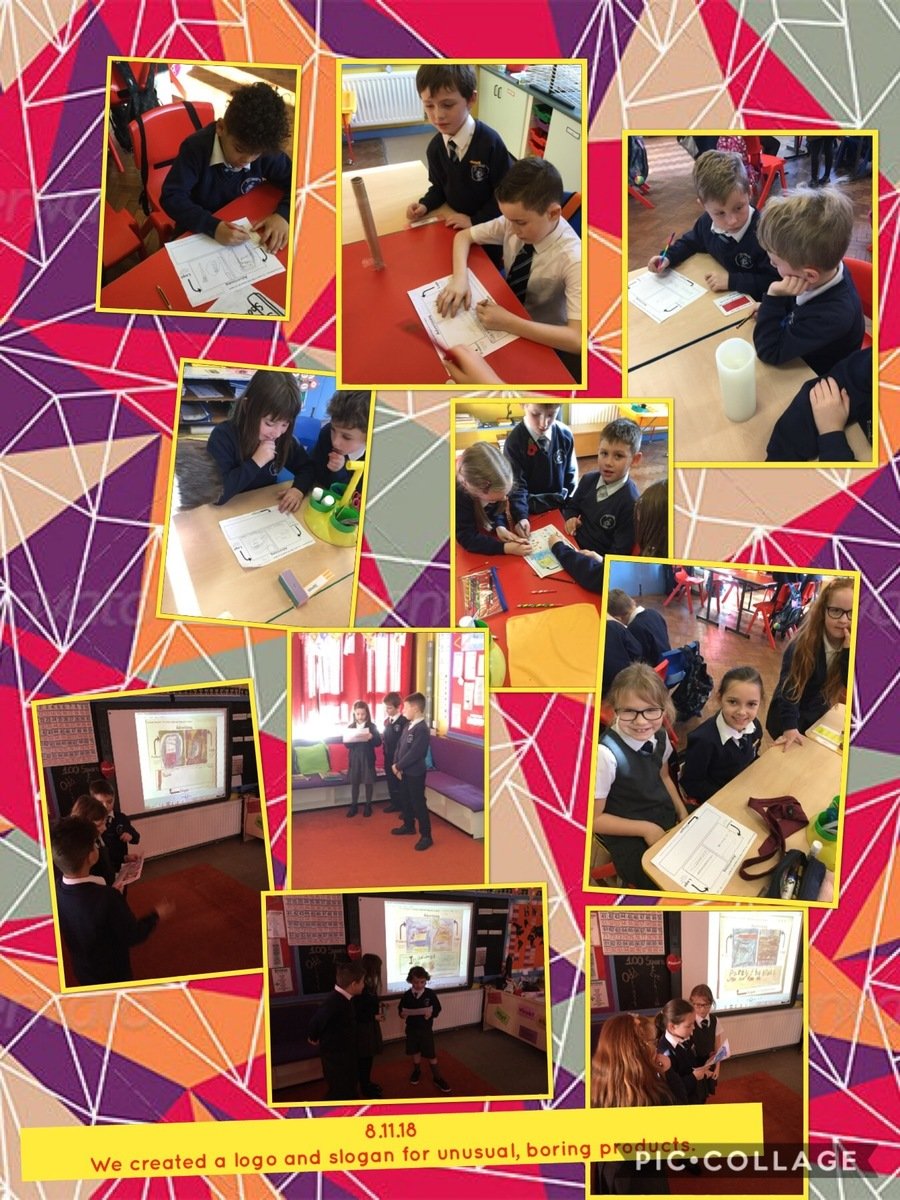 Bonkers balancing during our gymnastics session in P.E. this term. Some of us were as still as a statue.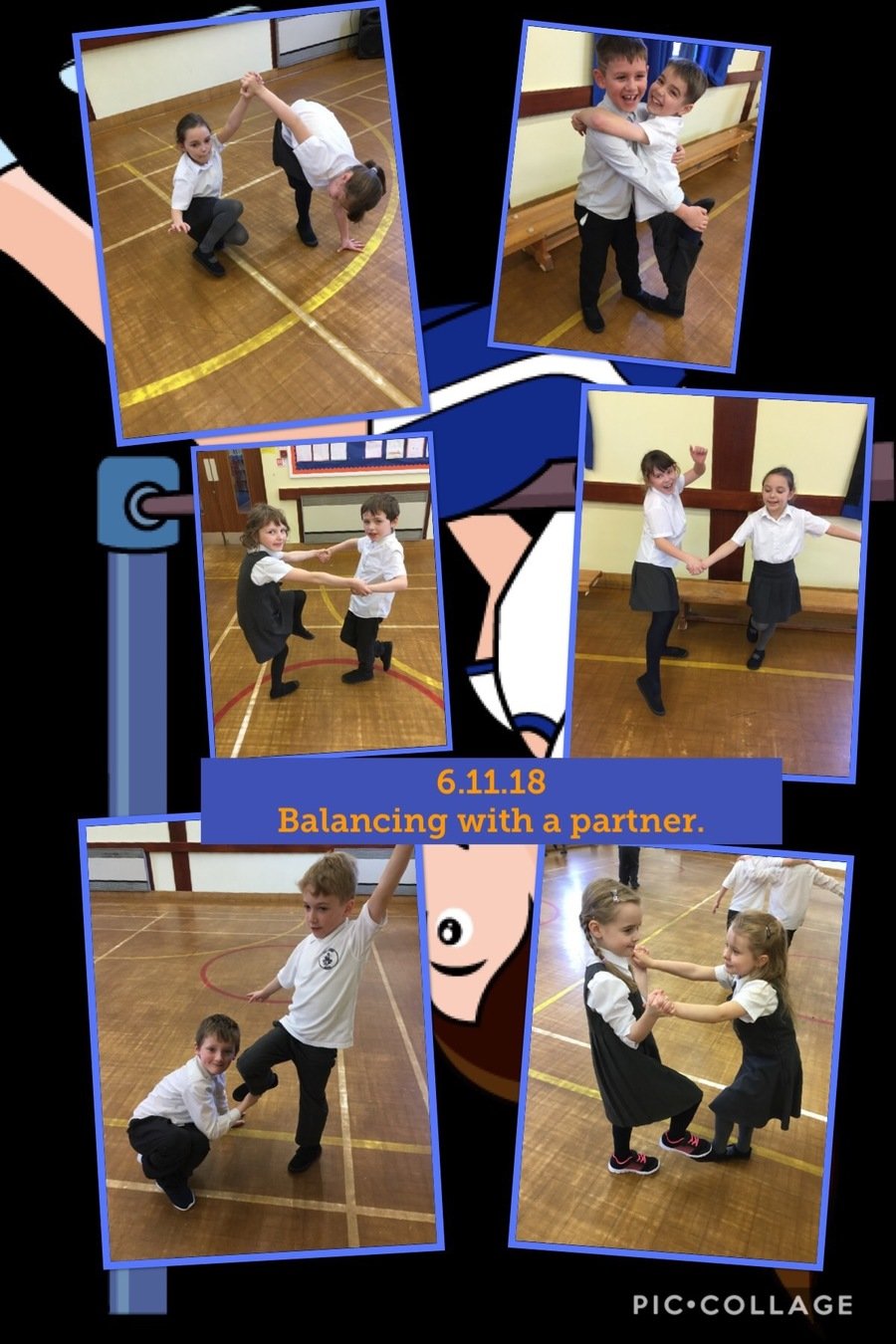 We are having lots of fun developing our creative skills and our ability to work with others during ABL sessions in P4! You can see how we are also problem solving within the construction area.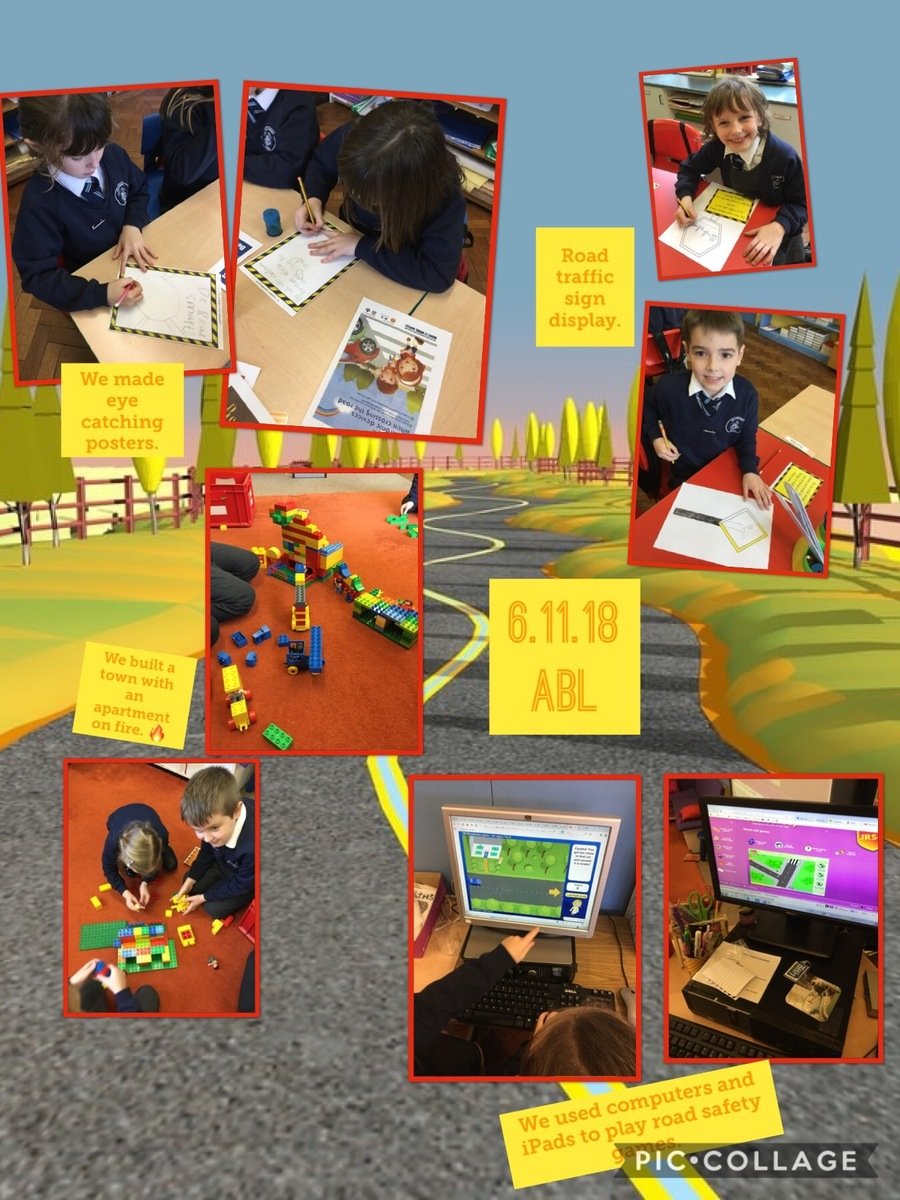 We loved helping complete scientific testing and calculations to help select the best candidate to send as an astronaut to Space. Lots of our class completed the sums in record time to find the confirm our recommended astronaut for the mission.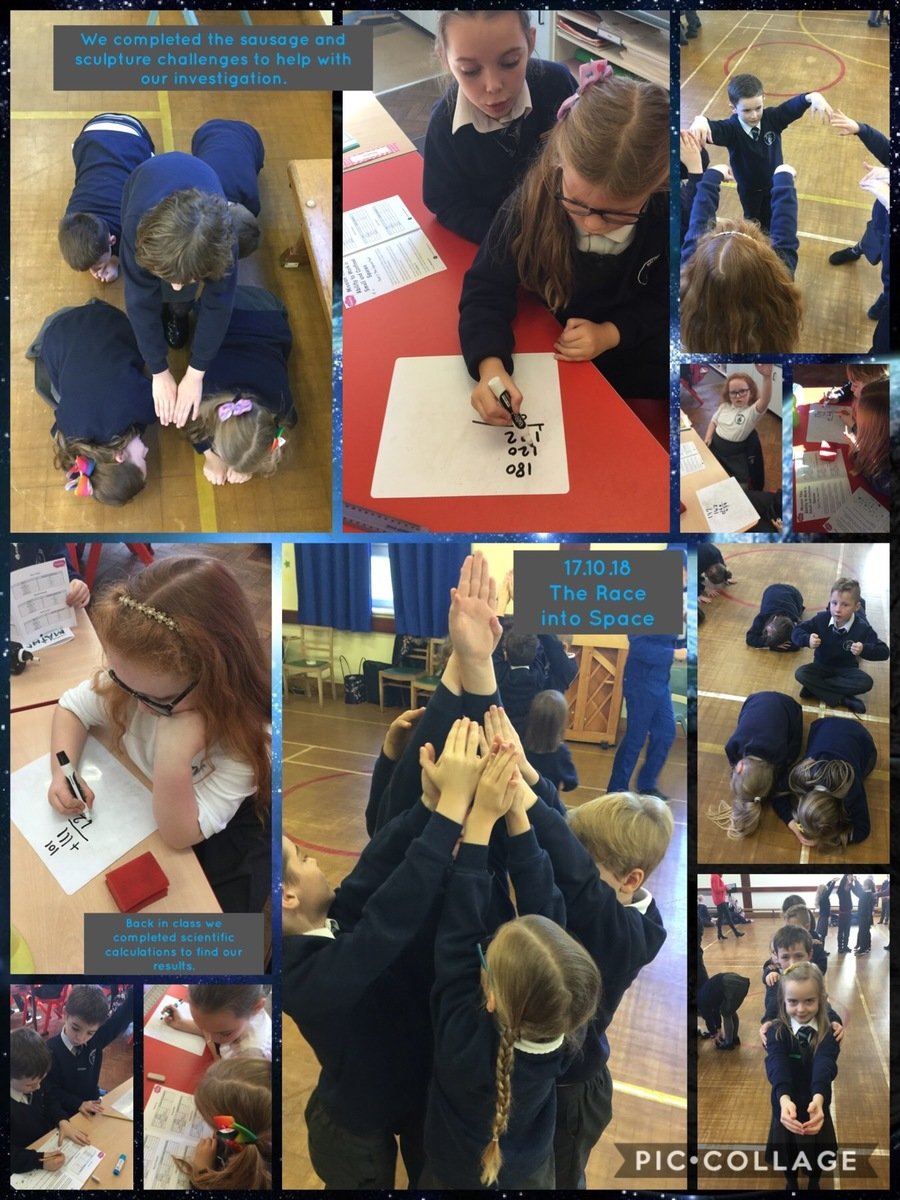 Our school grounds are an excellent learning resource which we make good use of in KS1. Our activity based learning involved us constructing homes from natural resources, as well as planning and building a small town in the sand pit. Our focus was on working as part of a team and making sure everyone had a part to play during the activity.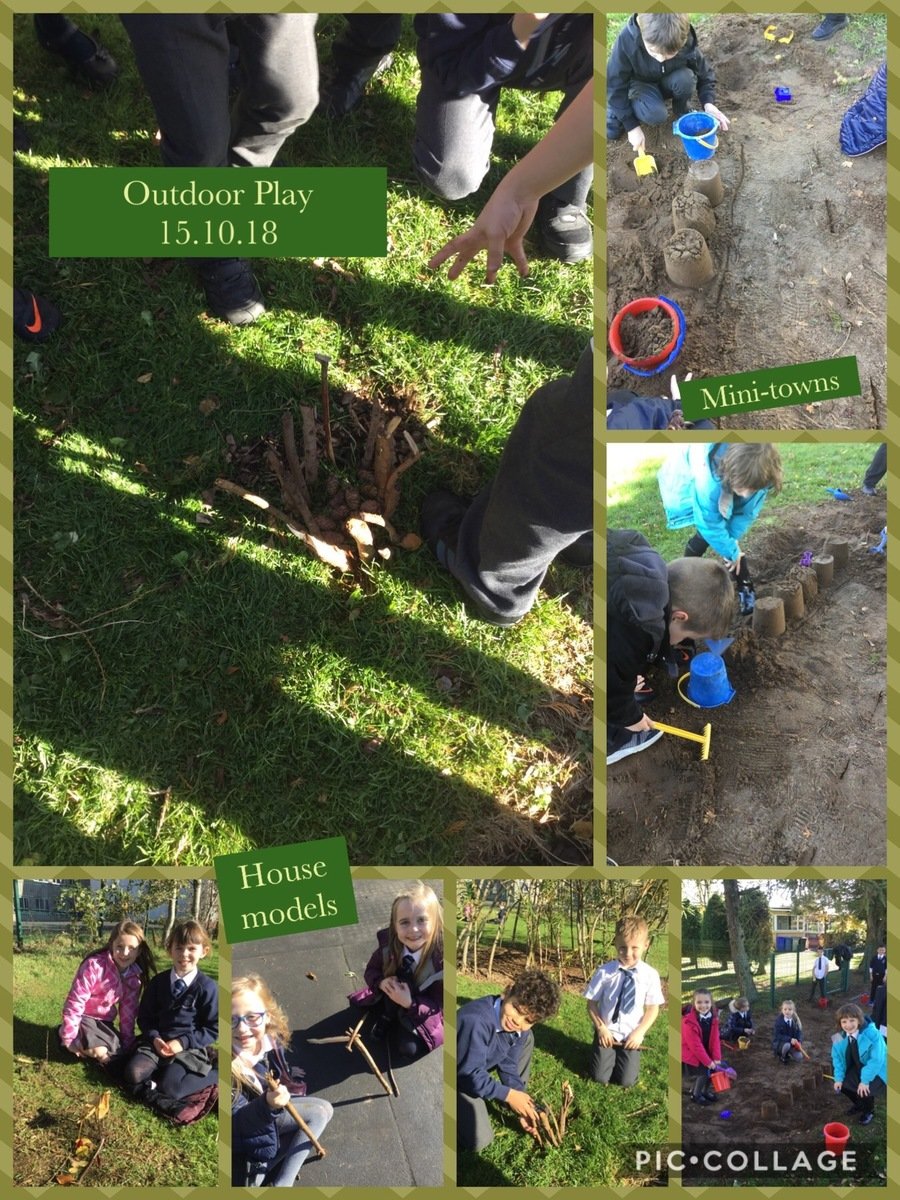 During Maths Week we completed a numeracy task board which helped us use our mathematical processes for different activities and investigations.
We introduced our new school numeracy app - Doodle Maths, revised our place value using a basketball themed game, completed a true or false HTU investigation as well as a tricky 100 square challenge against Mrs Brown.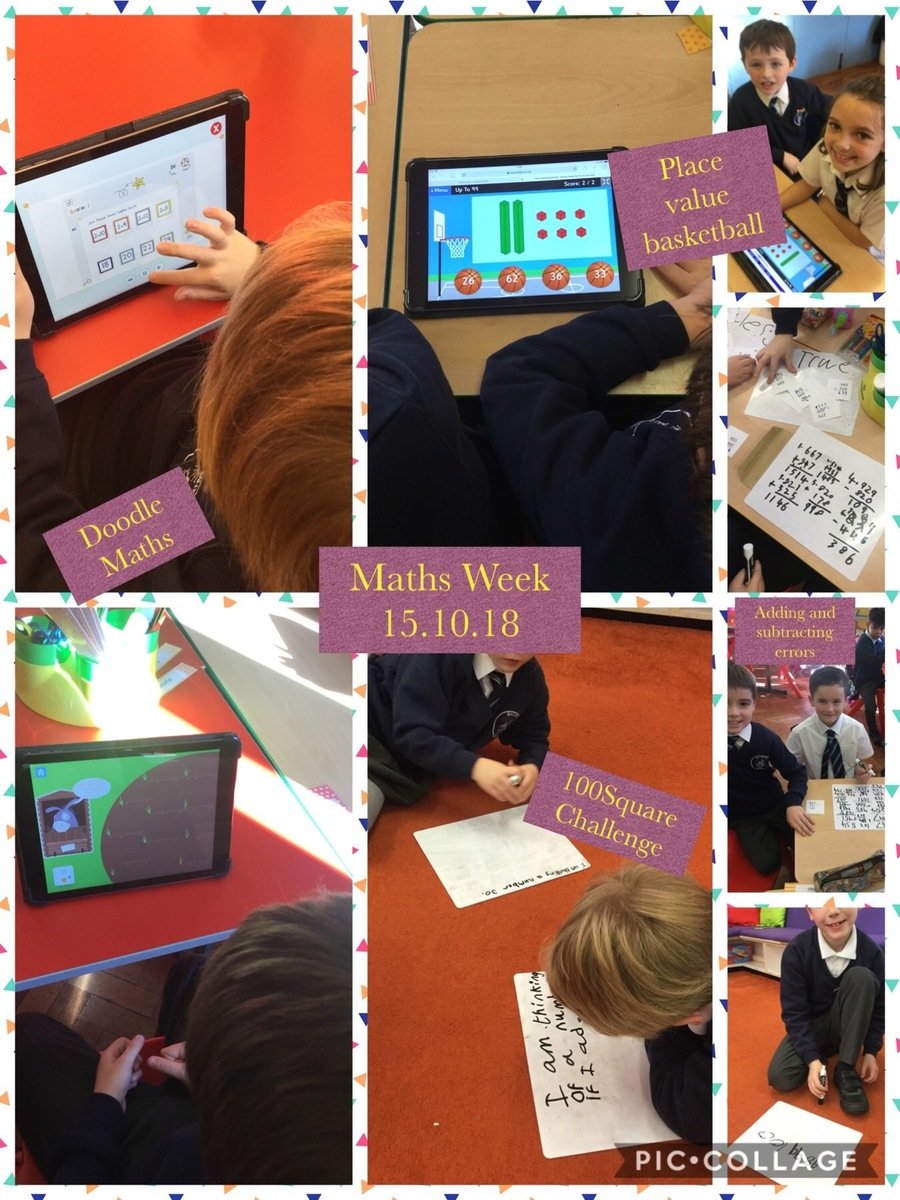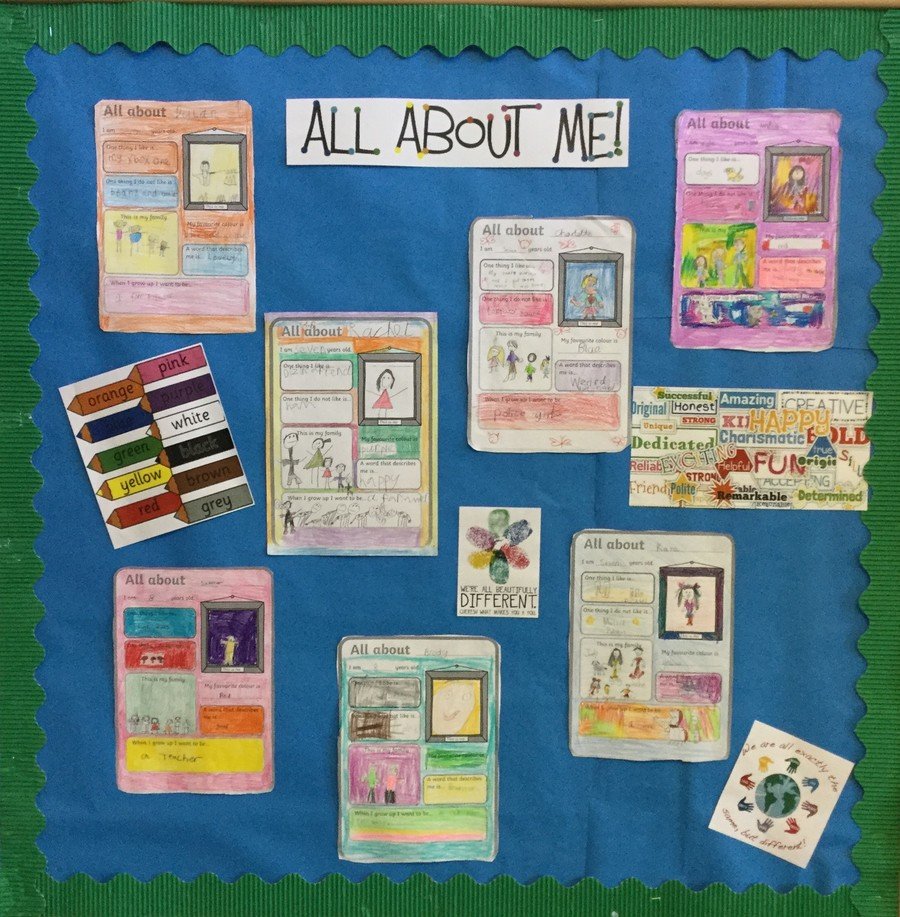 During PDMU we were learning about ourselves, how we are all different but the same in many ways. Look at our posters. We worked hard on these!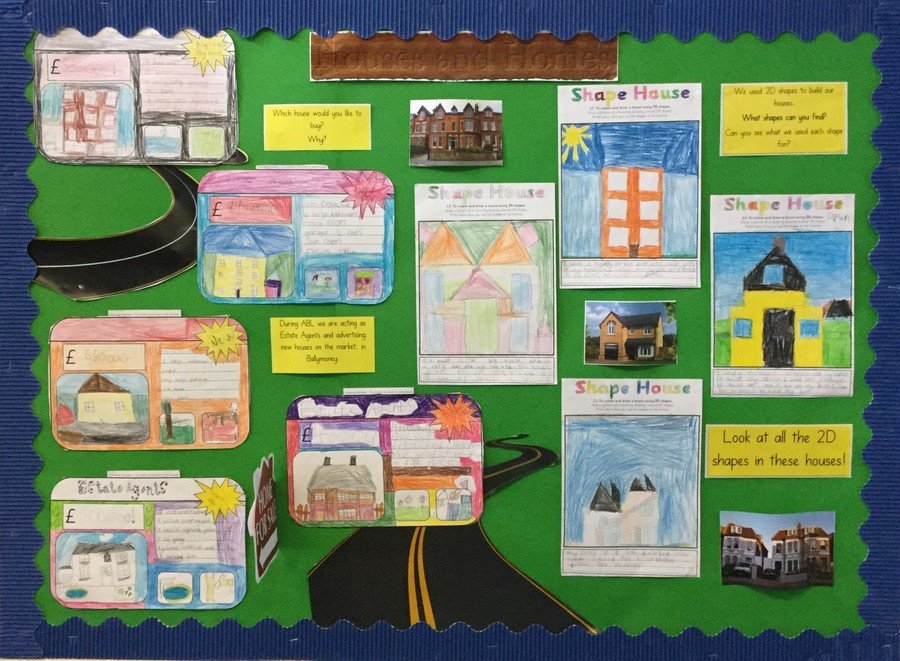 During ABL we are having fun acting as estate agents and designing posters that advertise new houses on the market in the Ballymoney area. Another station involves constructing houses from 2D shapes, then writing a description on them.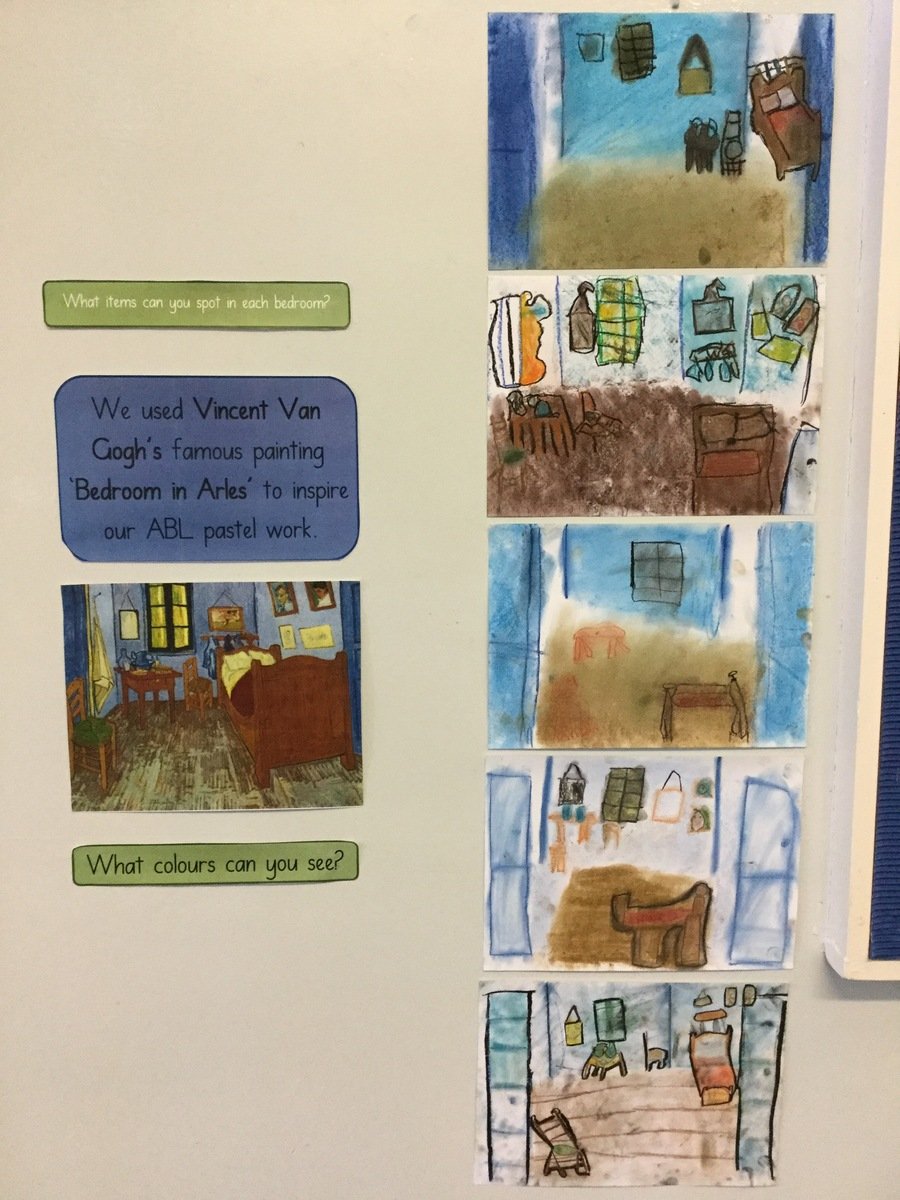 Another station during ABL involves us learning to use chalk pastels. We are having fun recreating Van Gogh's famous 'Bedroom at Arles' scene.