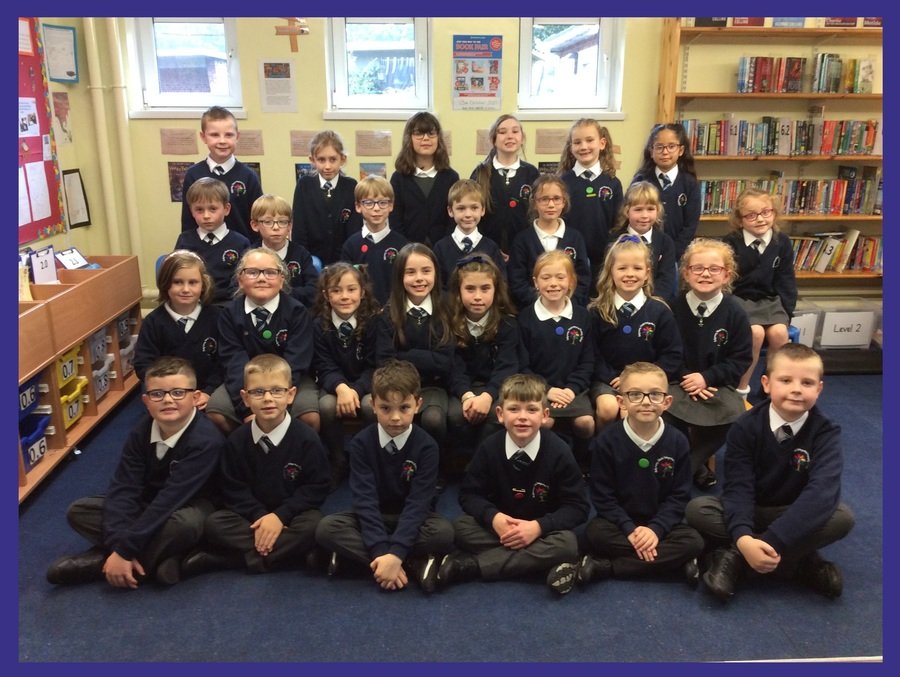 Welcome to Mrs Boyd
Year 4
Latest News
Year 4 - Mrs Boyd
Neuronimo

Foyer Display

Monthly value October : Kindness

Sustrans Ditch the Dark
Further Articles »
40 Years of Integrated Education
We are celebrating 40 years of Integrated Education!
#40yearsintegrated
A massive thank you to Clare from IFA who came to visit our school on Tuesday 28th September. She taught us some new football skills and read us a lovely story about a girl called Avery who wanted to play football.
On Monday we celebrated European Day of languages by learning some Spanish. We all had great fun counting to 10 and singing along with a video called 'Ten little fingers'. We then completed a colour by number activity. To help with our Spanish counting we all tried some lovely European biscuits!
On Monday 13th September we celebrated Roald Dahl Day in school. Primary 4 had lots of fun painting their favourite character from a Roald Dahl story using water colours.
Our Class Charter
We are a Rights Respecting School
On the first day of school we talked about our rights and responsibilities at school. To ensure all pupils get the most out of school, we came up with a set of rules to follow. Our class worked together to come up with classroom rules and we have displayed them on our Charter. We signed our names by adding our hand print to the display.