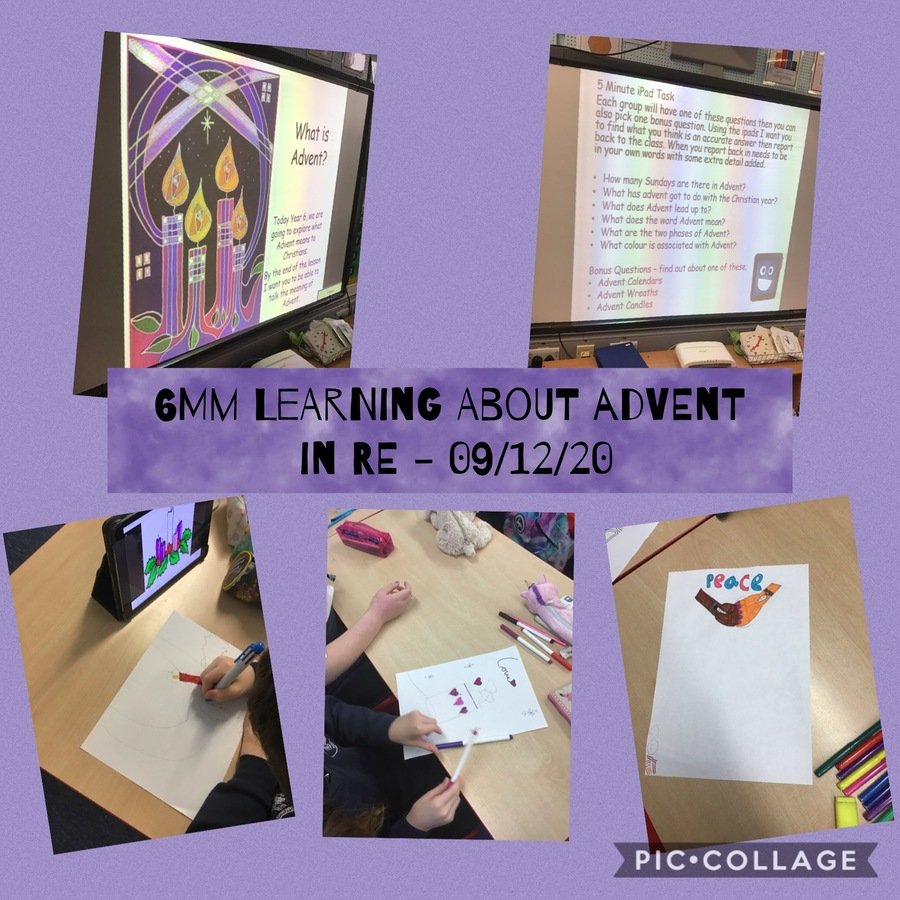 In RE, we have been learning about Advent. We found out that many Christians use this period as a time of waiting. We answered some investigative questions, using iPads and shared our research with one another. We also designed our own advent symbols, on the themes of hope, joy, love and peace to tie in with our Monthly Value of Creativity.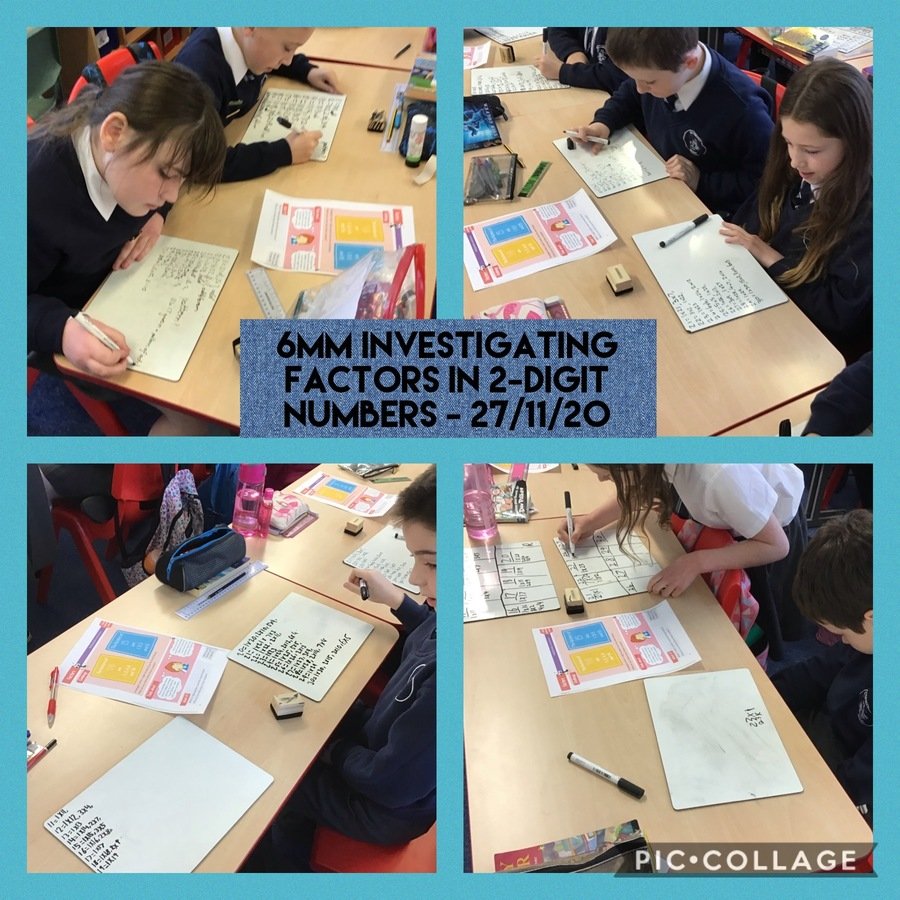 6MM enjoy the opportunity to carry out problem-solving and investigative tasks in Mathematics & Numeracy. We have recently been investigating factors in different numbers. Each week, we focus on different skills, which could be working systematically, making a table or a list or breaking the problem into smaller parts.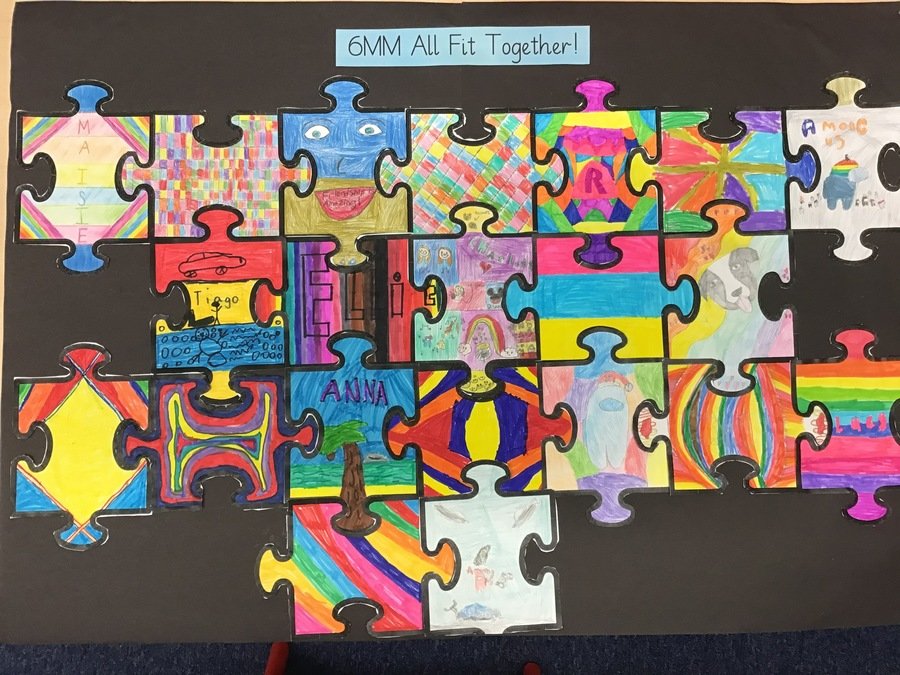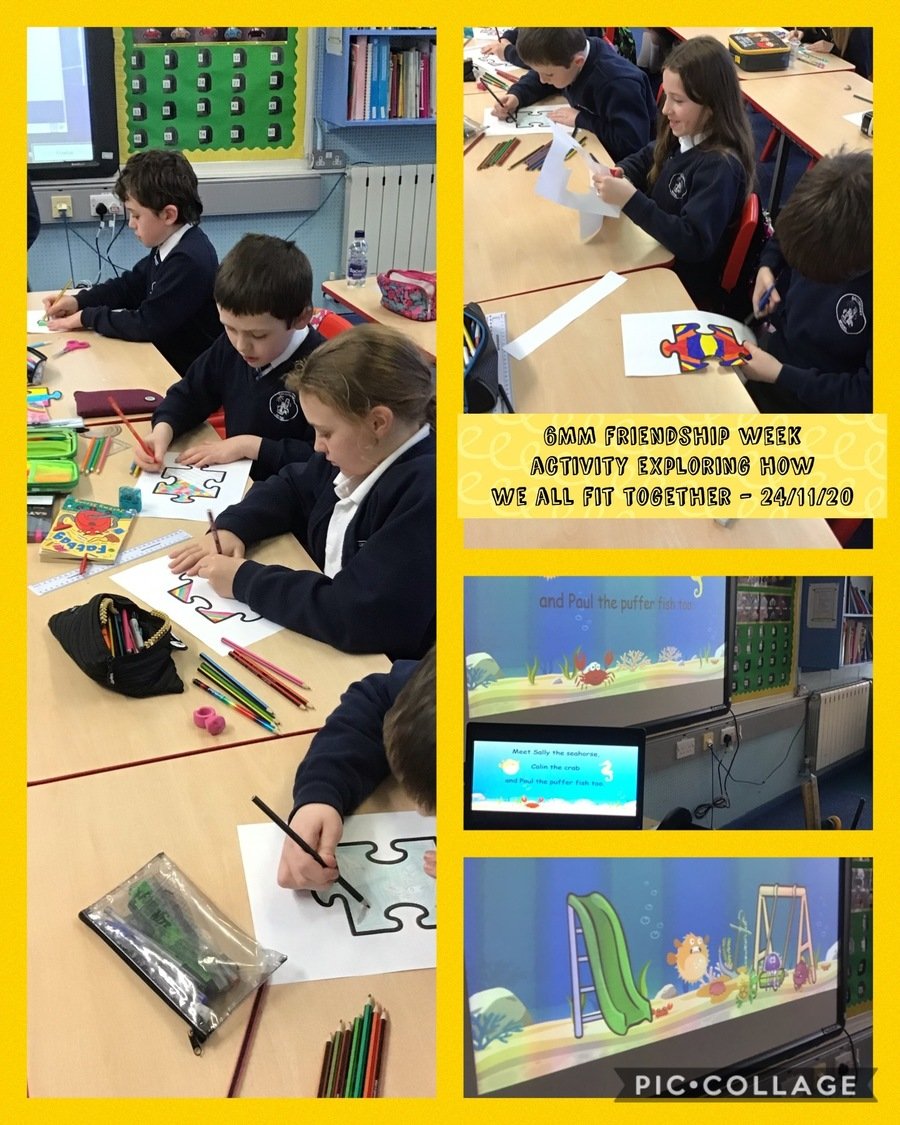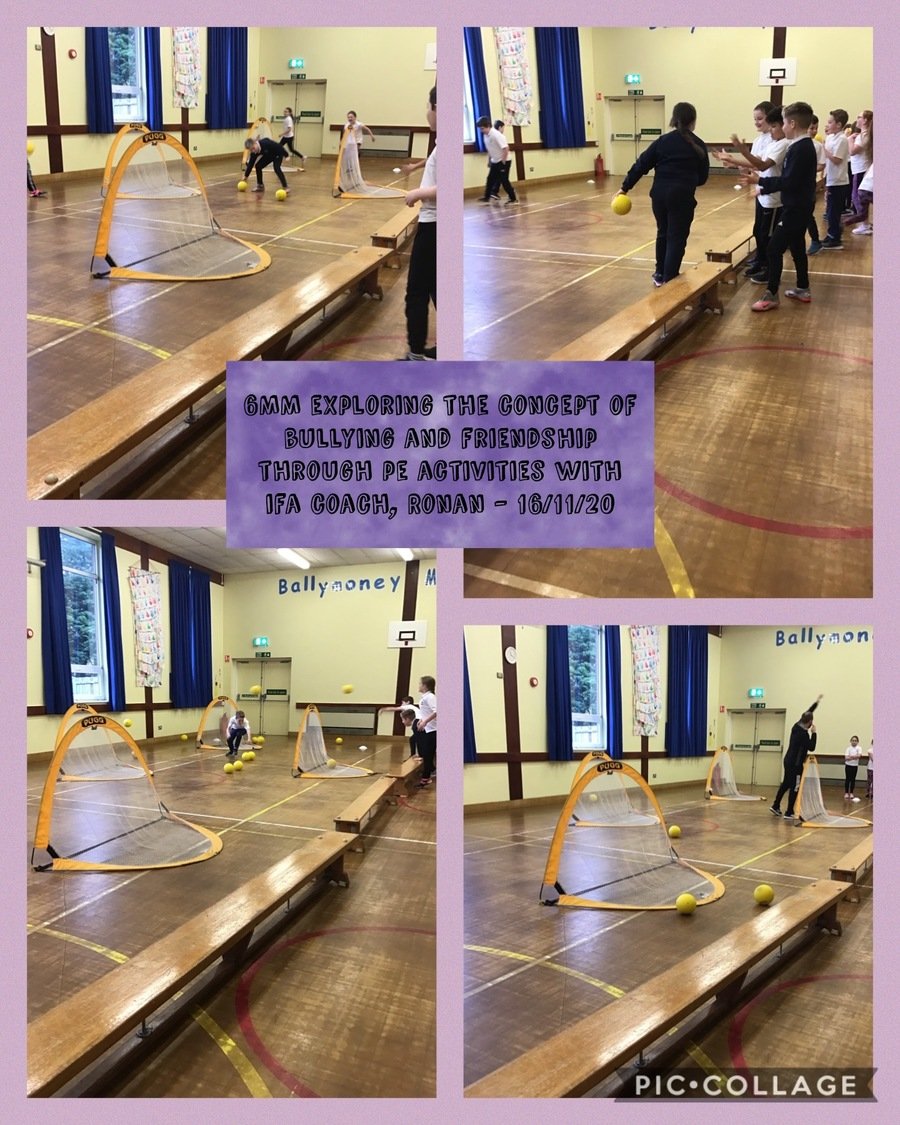 6MM pupils have been busy with a number of activities for Friendship Week. During our IFA Football Session with coach, Ronan, we learned about how good friends can support us and help us. We watched the Sandy Bottom Sea School friendship story, which linked to our Class Charter and the UNCRC Articles. As a follow-up activity, we created a jigsaw of how we 'fit' together as friends. We also joined with the other Year 6 pupils to create a Friendship song medley. You will see this soon on our Facebook page!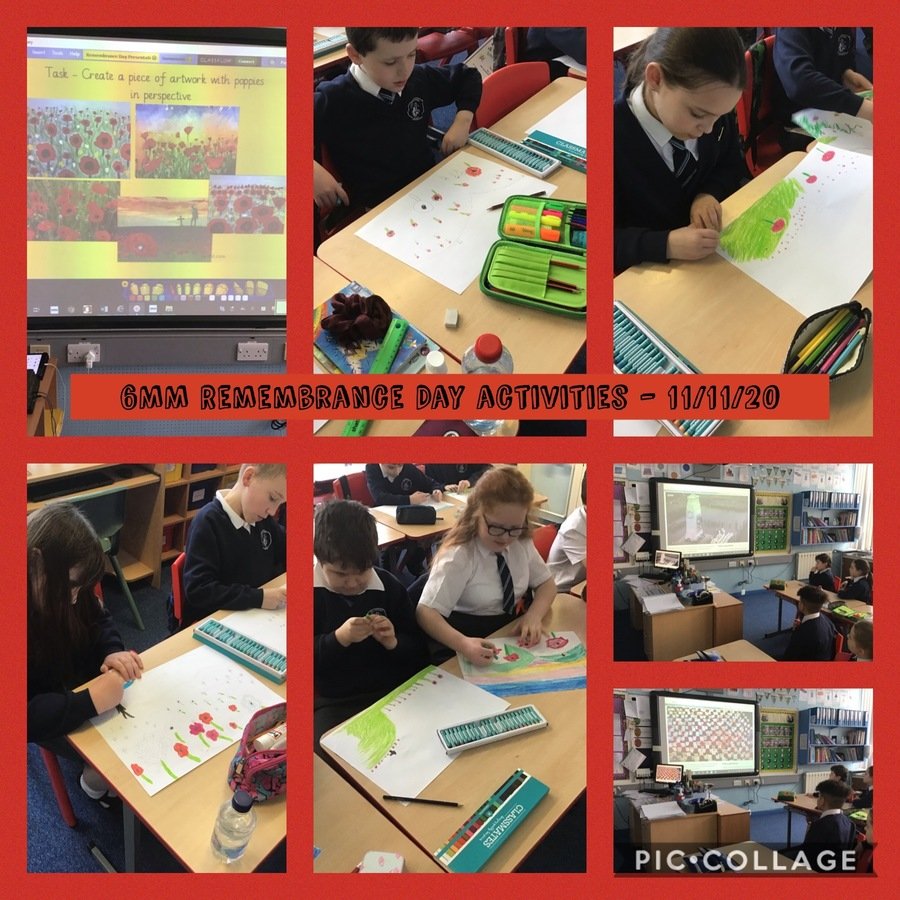 6MM pupils were learning about Remembrance Day. We watched an online video about this special day and talked about remembrance in our local community. We learned about the significance of the poppy and completed some poppy-inspired artwork using oil pastels.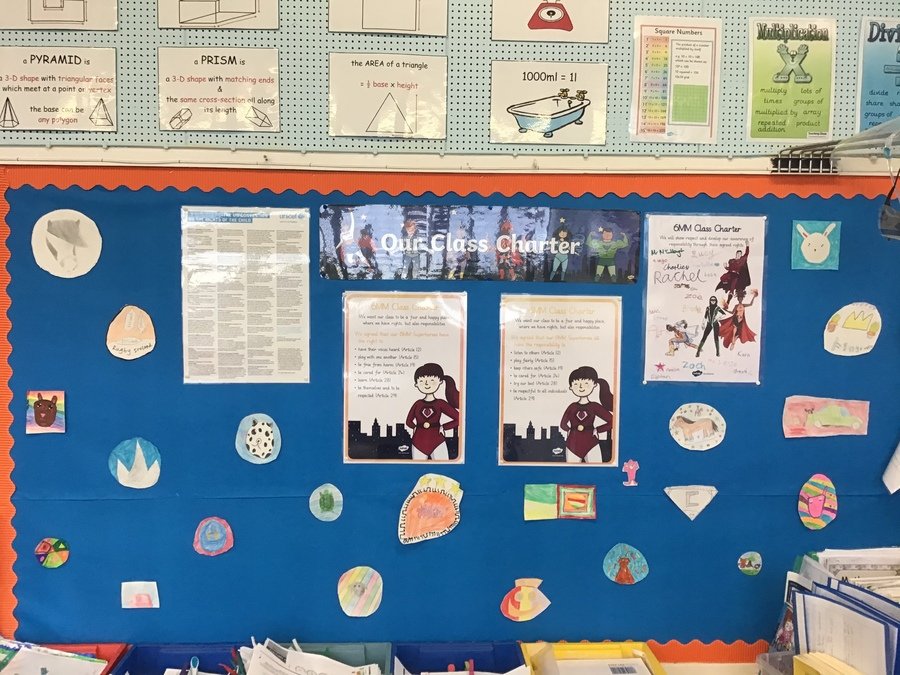 Term 1A Update
It's hard to believe that we are already at half-term!
6MM have had a fantastic start to the new school year, and have completed a variety of fun, interactive and challenging learning activities. Some of the highlights include:
- We created out superhero-themed class charter. After looking at UNICEF's 'UN Convention on the Rights of the Child', we drew up our charter focusing on both Rights and Responsibilities and found out which articles our items matched up with. As a class, we all signed the charter.
- In Language and Literacy, we created an author profile for Marita Conlon-McKenna, the author of our new shared reading novel, 'Under the Hawthorn Tree'. Additionally, we wrote a descriptive passage based on our senses to describe the famine cottage and explored story settings. We also wrote haikus and explanations for how to grow potatoes.
- In Mathematics and Numeracy, we went on a virtual tour of Ballymoney to identify 3D shapes in our environment. We also had the opportunity to create 3D shapes using marshmallows and toothpicks to help identify their properties. In problem-solving, we worked collaboratively to apply logic and reasoning to answer questions about the times tables. We used a lot of different strategies to help with these tasks.
- Our World Around Us topic is called 'Hunger'. We had the opportunity to study the artwork of J.P Rooney and create our own famine paintings using his technique. We have also been finding out about class differences in Victorian times and how hunger affected the different groups of people.
- We have received highly enjoyable and exciting weekly PE lessons from Ronan O'Donnell of the IFA. We always look forward to Ronan's weekly visit!
- Our monthly value for October is 'Kindness'. To celebrate this, we talked about Article 2 from the summary of UNICEF's 'UN Convention on the Rights of the Child', listened to the 'Kindness' song and read the 'Story of the Good Samaritan' in RE.
We hope you enjoy reading about some of our highlights.