May 2017
Good Luck Mrs McDonnell
We said goodbye to Mrs McDonnell on 31st May 2017. We wish her all the best in her new role as principal of St. John's Primary School in Coleraine.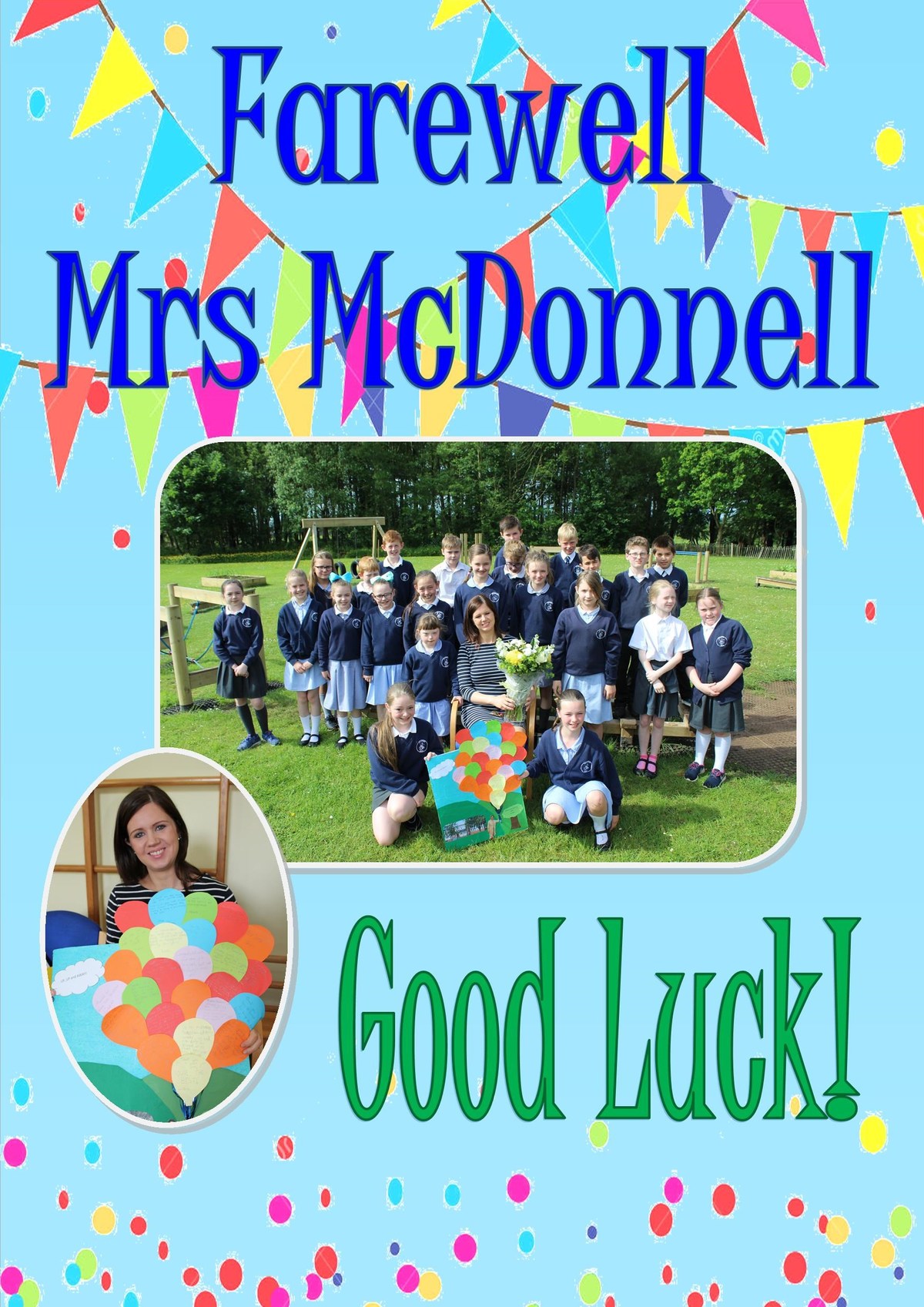 Senior Sports Day
On Friday 26th May, Year 4-7 pupils took part in their annual Sports Day. The weather was fantastic, as was the atmosphere among pupils, parents, grandparents, staff and all who attended the event. Each class took part in track events including a sprint race, sack race and the obstacle race, as well as throwing, long jump and dance activities. Many thanks to everyone who helped out to make the day such a success! Check out all of the pictures by clicking here or visit the Gallery.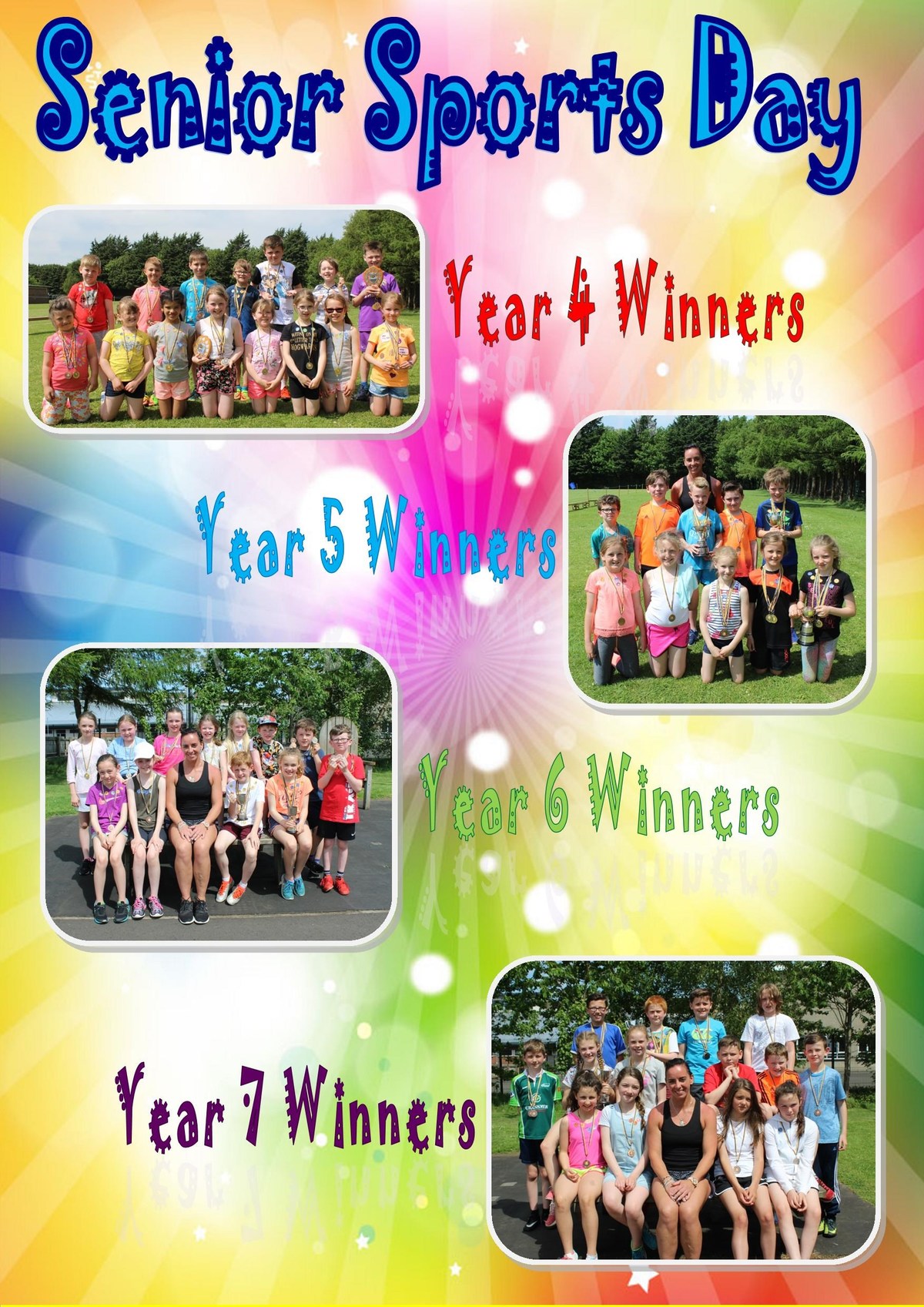 Parents Afternoon with Daniel
The children in Year 3-5 have really enjoyed taking part in P.E. lessons with Daniel from IFA each Tuesday this year. They have learned lots of new skills and had plenty of fun in the process! On Tuesday 23rd May, Daniel held a parents afternoon to showcase the skills they had learned and explore how to keep fit and healthy.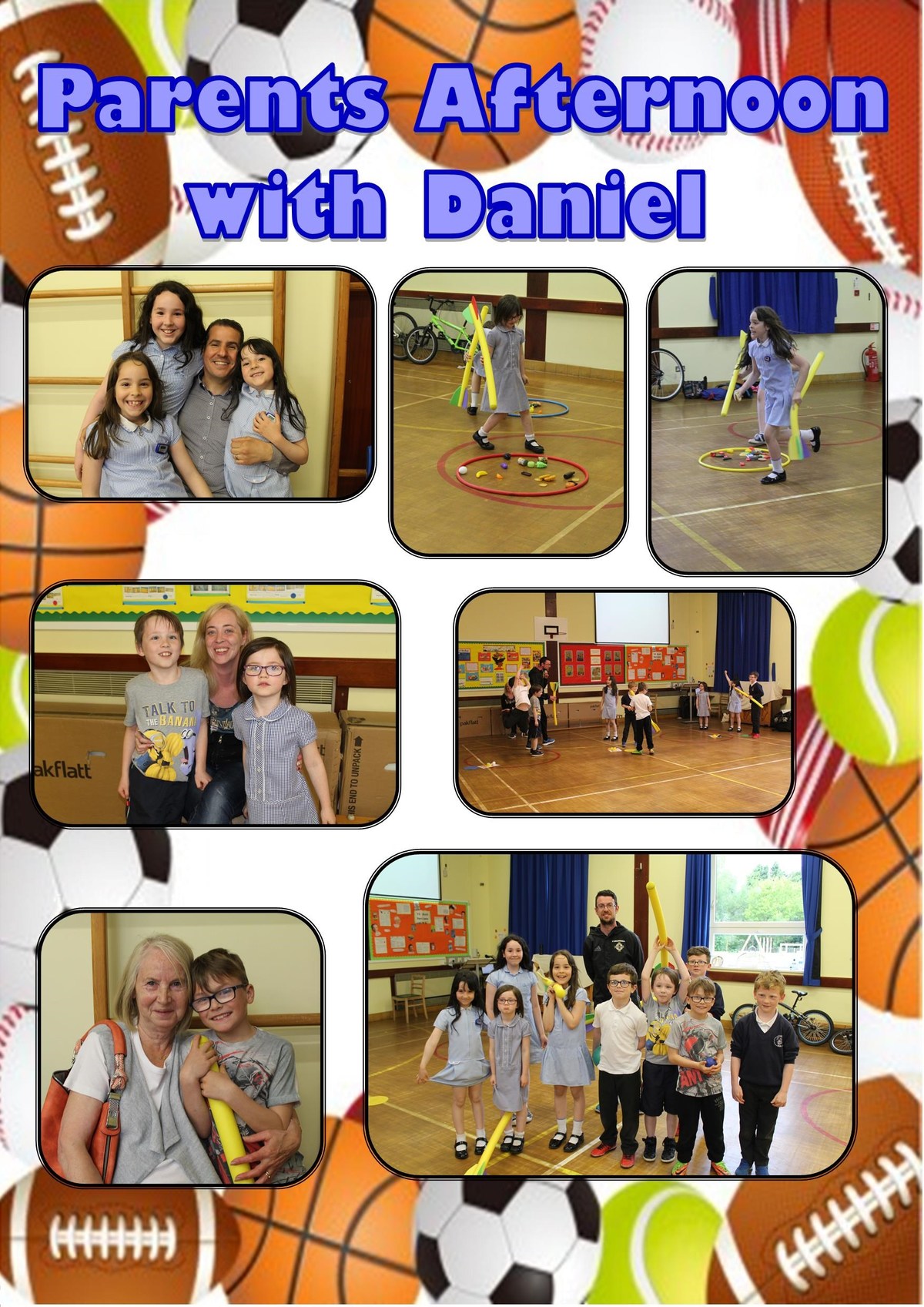 Break The Rules Day!
On Friday 12th May, children took part in a Break The Rules Day fundraiser. They were given a list of 5 rules that could be broken and had to pick which ones to break at a cost of 50p per rule broken! Some very naughty boys and girls broke all the rules!! Everyone had lots of fun breaking the rules for a day and we raised £583 in the process! Thanks to everyone for taking part!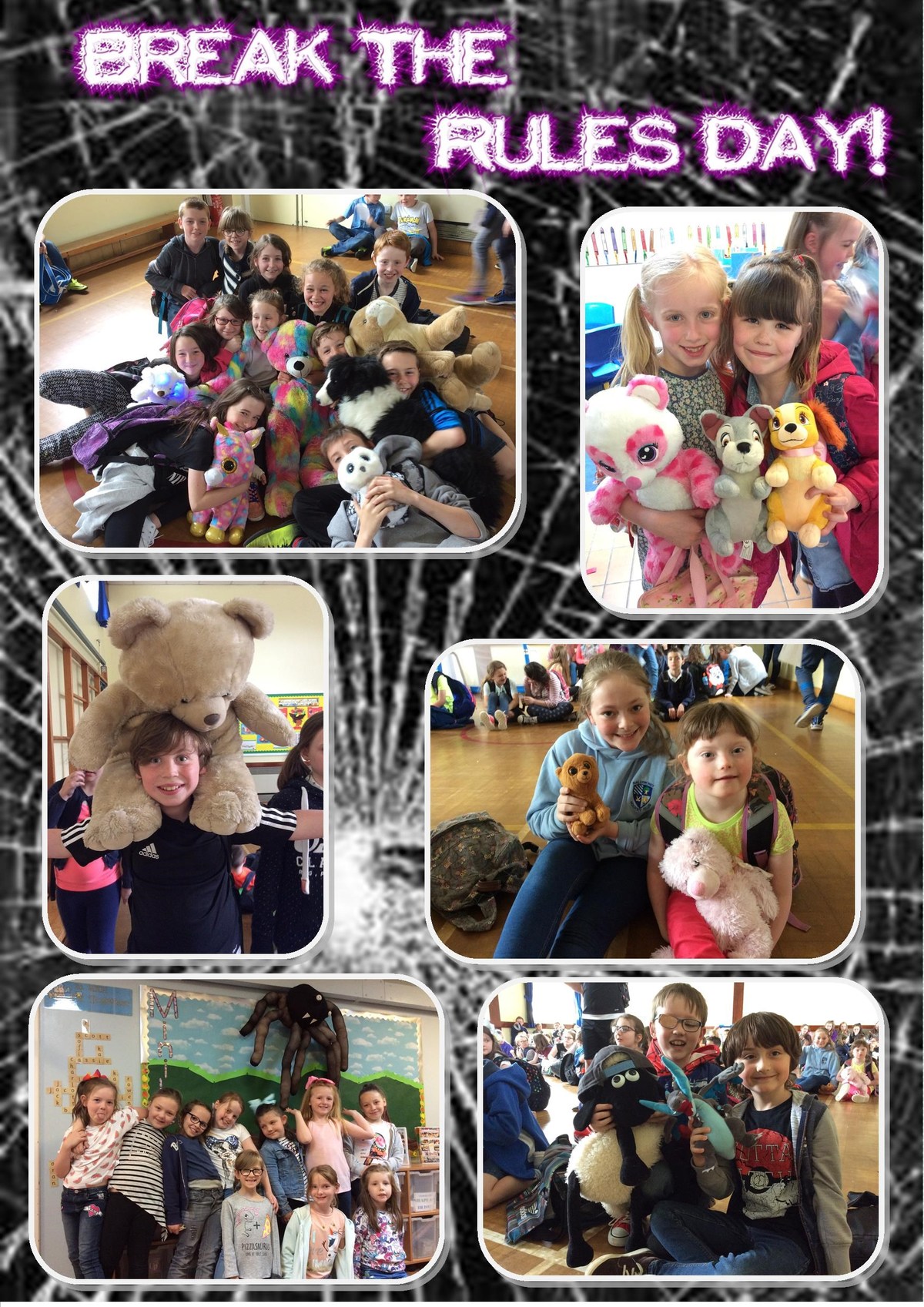 Tesco Competition Winners!
The pupils from Mrs Mack's class entered a competition, organised by Tesco, to create a 3-D model of something associated with Ballymoney Tesco. The class made a model of a shopping trolley and won an iPod touch as a reward for all their hard work! The Year 3 pupils are pictured collecting the prize from Jackie Brogan (Community Champion).