Bushmills Trip 2017
It looks like Year 7 had a fantastic time at Bushmills Residential Centre. They took part in a range of activities from canoeing on the River Bann and climbing the high ropes to abseiling and making forest shelters.
To see LOTS AND LOTS more pictures, click here.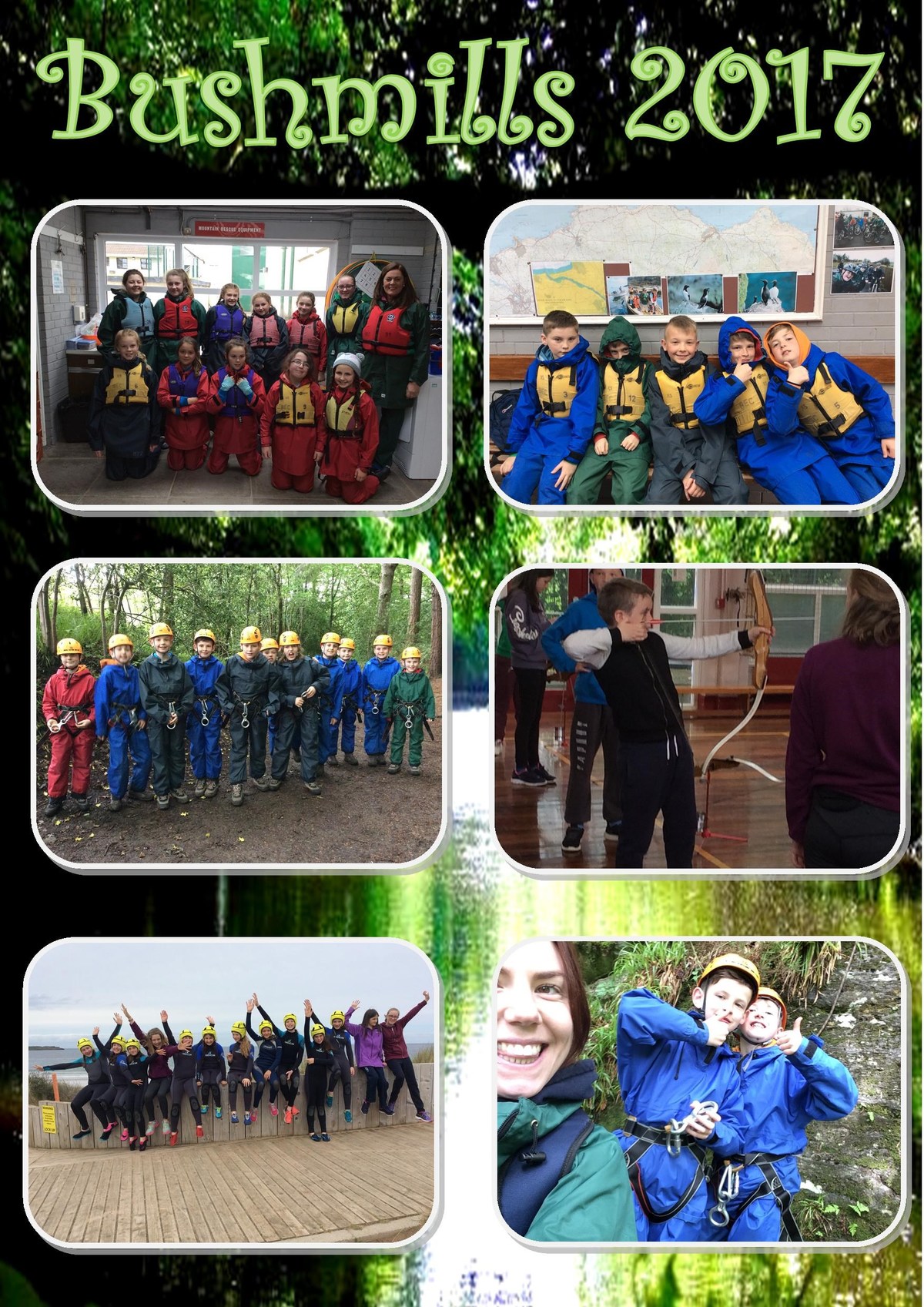 The Voice Box Awards
Schools all over Northern Ireland have been holding joke-telling competitions within school over the last few months. The best entries were sent on to The Voice Box Awards in Belfast. From this list, 20 budding comedians were shortlisted for the grand final on Monday 5th June, in Belfast City Hall. One of our amazing Year 2 pupils was shortlisted and WON the primary category of The Voice Box Awards. What a star!
Q. Why is Elsa not allowed to hold a balloon?
A. Because she will let it gooooooo!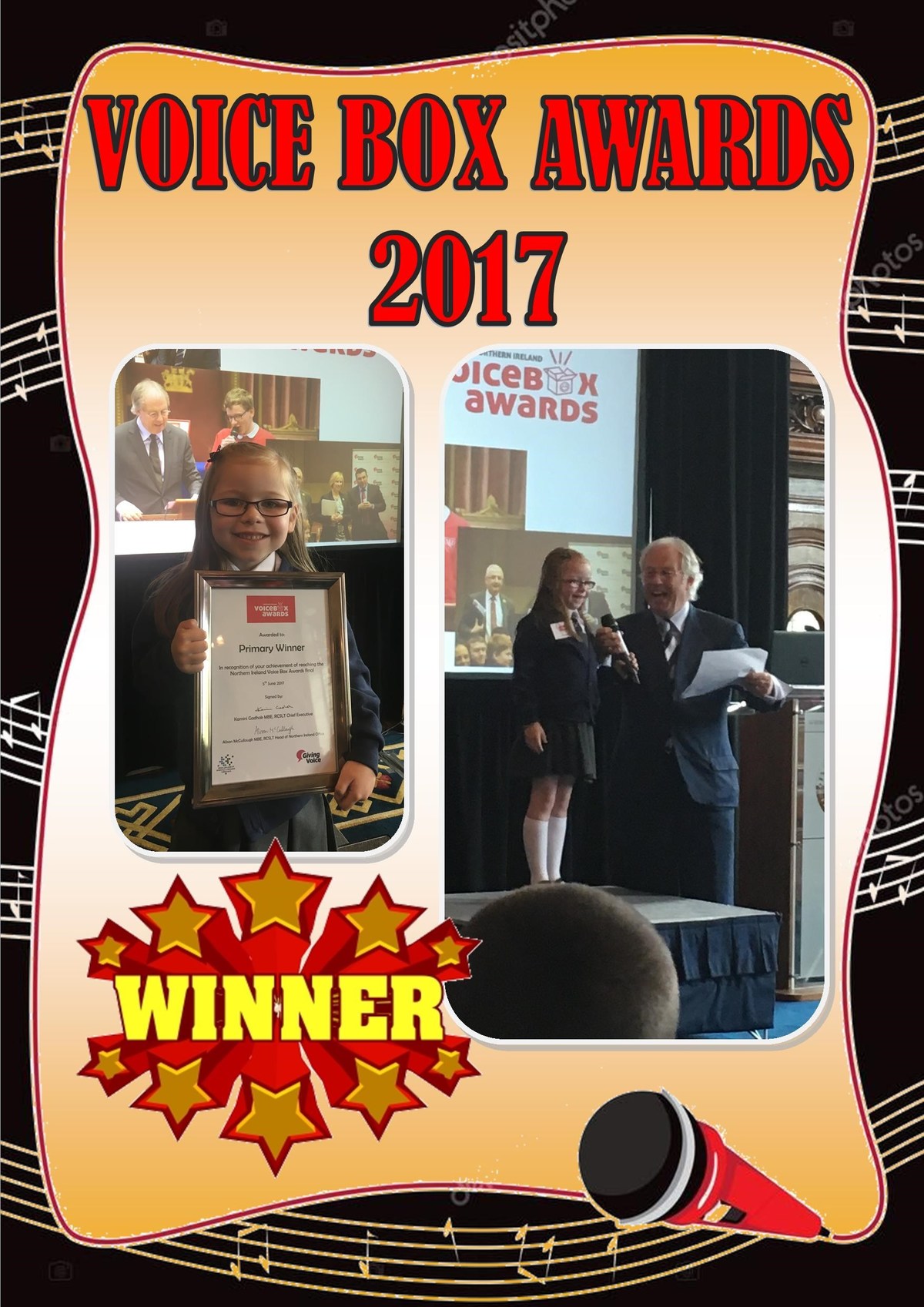 Year 1 - 3 Sports Day
On Friday 2nd June, Year 1-3 pupils enjoyed their annual Sports Day. Thankfully the weather cleared up and everyone had a great time. The children took part in lots of races including sprint, sack and egg and spoon. Many thanks to everyone who helped out!