WELCOME
Welcome to our school website, which has been designed to provide you with relevant information about our school. We hope you will find everything you need. Thank you for visiting our school website.
Breakfast Club 8am - 8.45am - book online through our school app
Allergies - Please remember school is a nut and egg free zone!
We are a Rights Respecting School!
On Friday the 17th September, Miss Hemphill and the members fo the School Council had a very exciting morning. Following all the work carried out by the teachers, classroom assisstants an pupils wintin our school we have been awared our Rights Respecting School Silver Accrediation. A fantastic achievement for our school
As a Rights Respecting School our first task of the year is to create our Classroom Charters for a happy classroom. These focus on the rights and responsibilities for every child in our school. Article 3 in the UNCRC states that the best interests of the child must be a priority in all decisions that affect the child. Have a look at our creative Class Charters for happy, safe and productive classrooms at Ballymoney Model Integrated Primary School.
12 Years of Integration
This year we are Celebrating 40 years of educating children together with other Integrated Schools. Ballymoney Model Primary School transformed to an Integrated Primary School in 2009. We are proud to be an Integrated Primary School with a fantastic enrolment of 403 pupils. We will continue to support growth, acceptance and a positive future for our children.

#40yearsIntegrated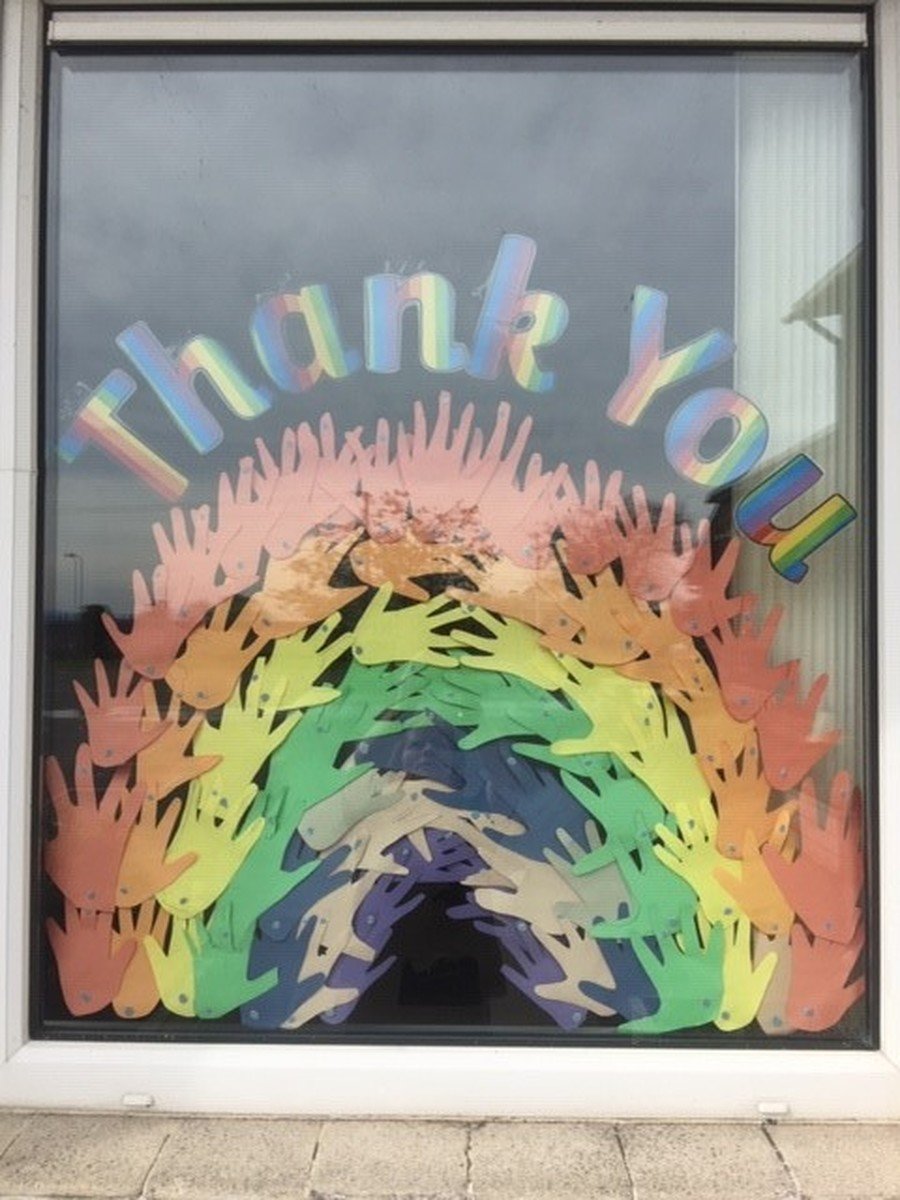 Our School Rainbow for the NHS & Keyworkers
A Day in the Life of a Year 1
Take a look at this fantastic video made by our School Council and Digital Leaders!
We hope it will give you a little insight to what our Year 1 pupils experience on a daily basis.
Latest News
Within school we subscribe to First News. Each week we receive the latest issue which is the UK's best selling title for kids.

Applications forms and guidance notes can be obtained from the school office. Alternatively, details of the admissions criteria for all primary schools and applications forms can be found on the Education Authority website at www.eani.org.uk/admissions.

Wednesday 6th December 6.00pm - 7.00pm

The winning classes in each Key Stage for having the most Active Travellers to school on Ditch the Day Dark Day were:- Foundation Stage - Mr Francis's class - 53.8% Key Stage 1 - Mrs Handforth's class - 60% Key Stage 2 - Miss Mulholland's class - 63.6%

Wednesday 22/11/2017

Thank you

Peace Proms Tickets now available

Last date for orders Friday 17th November 2017
Showing 1921-1928 of 2020
Further Articles »
Let's look back on last year...
Year 7 Leavers' Production 2021
We love sharing all the exciting things that are happening within our school with our families.
Please keep up to date by visiting our
School Jotter App or
You can download the School Jotter App from the