Thank you for visiting our school website.
We hope it gives you a flavour of our school's history, ethos and achievements.
We love sharing all the exciting things that are happening within our school with our families.
Please keep up to date by visiting our
School Jotter App or Facebook Page.
You can download the School Jotter App from the
Latest News
Tuesday 6th June

Tuesday 6th June

Tuesday 6th June

Tuesday 6th June - morning

Tuesday 6th June - morning

Tuesday 6th June - morning

Tuesday 6th June

Tuesday 6th June
Further Articles »
Allergies - Please remember school is a nut and egg free zone!
Breakfast Club 8am - 8.45am
(Due to Covid-19 we are currently unable to facilitate Breakfast Club within our school. We hope things will return to normal in the near future).
A Day in the Life of a Year 1
Take a look at this fantastic video made by our School Council and Digital Leaders!
We hope it will give you a little insight to what our Year 1 pupils experience on a daily basis.
10 Years of Integration
This year, we are celebrating 10 years of integration. To kick off our celebrations, Year 5, 6 and 7 discussed the benefits of integration.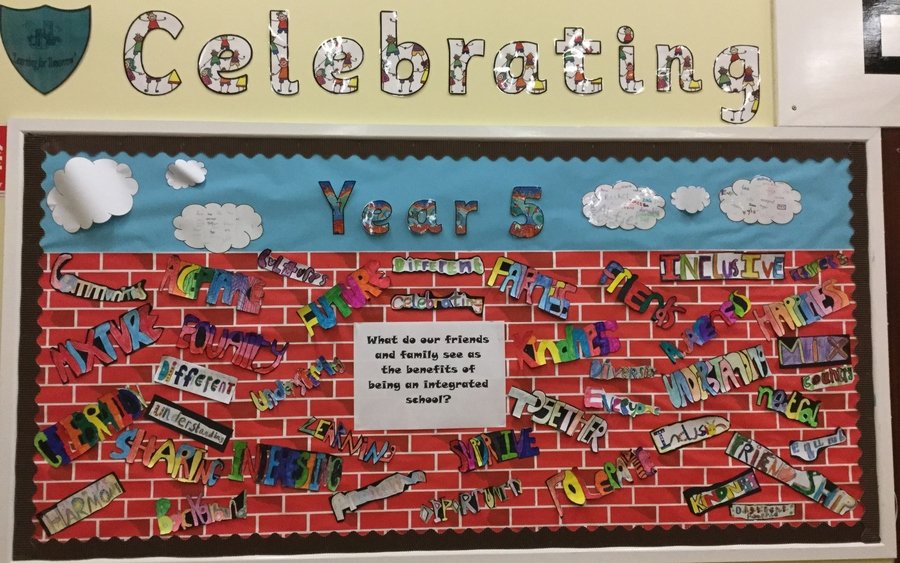 Our School Rainbow for the NHS & Keyworkers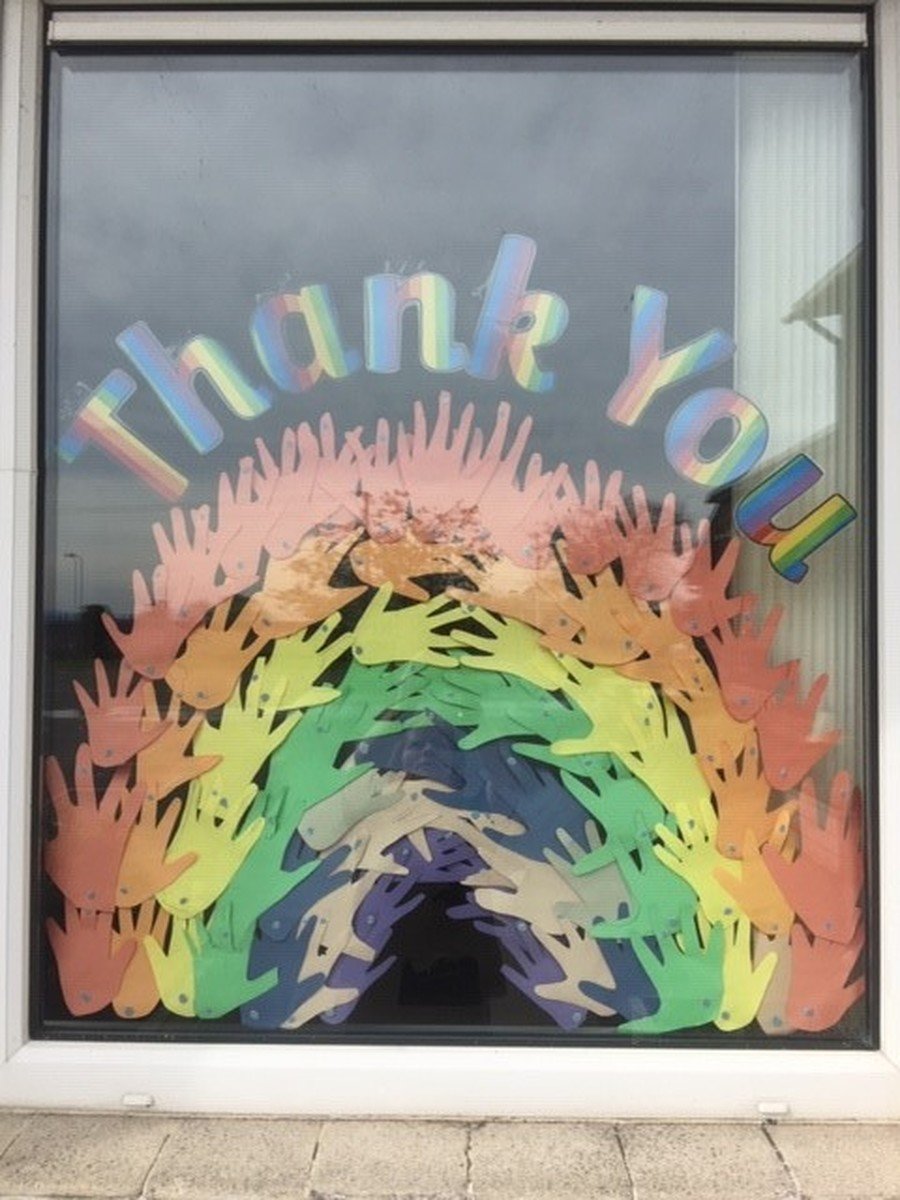 European Day of Languages
On 25th September we celebrated European Languages Day by reading stories in French and Spanish, singing songs and learning some key words.
Christmas Card Competition Winners 2020
Year 4 Shared Education
Year 4 had a fantastic first day of Shared Education. Everyone was buzzing after the fun activities led by Be Unique Drama Group and it was great to see so many new friendships! We are all looking forward to meeting up again soon!