Welcome to our school website, which has been designed to provide you with relevant information about our school. We hope you will find everything you need. Thank you for visiting our school website.
Latest News
Swimming will recommence for Mr McCullough's class for the remainder of Term 2.

Year 7 Transfer Meetings are planned as follows: Monday 3rd February - Mrs Robinson's class Tuesday 4th February - Miss Kane's class

We have a busy school with a large enrolment. With over four hundred pupils and two hundred and eighty families the phone line is very busy particularly in the morning.

Back to school!

Letters from the school nurse will be sent home tomorrow for all P1 pupils. Please complete and return to your class teacher by Monday 13th January 2020.

Milk Term 2A - Starting on Monday 20th January 2020 until - Tuesday 7th April 2020 at a cost of £10.92.

Thursday 19th December 2019

Christmas Quiz Sheet and Hampers Christmas gifts for all the pupils
Further Articles »
We love sharing all the exciting things that are happening within our school with our families.
Please keep up to date by visiting our
School Jotter App or
You can download the School Jotter App from the
Allergies - Please remember school is a nut and egg free zone!
Breakfast Club 8am - 8.45am
Year 7 Leavers' Production 2021
June 2021 Year 5-7 Prizewinners
June 2021 Sports Day Prizewinners
A Day in the Life of a Year 1
Take a look at this fantastic video made by our School Council and Digital Leaders!
We hope it will give you a little insight to what our Year 1 pupils experience on a daily basis.
10 Years of Integration
This year, we are celebrating 10 years of integration. To kick off our celebrations, Year 5, 6 and 7 discussed the benefits of integration.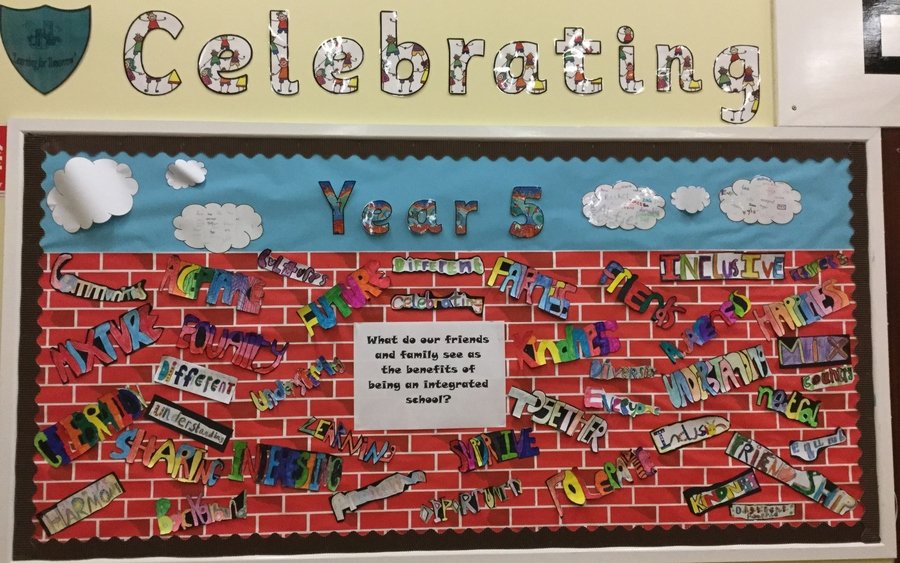 Our School Rainbow for the NHS & Keyworkers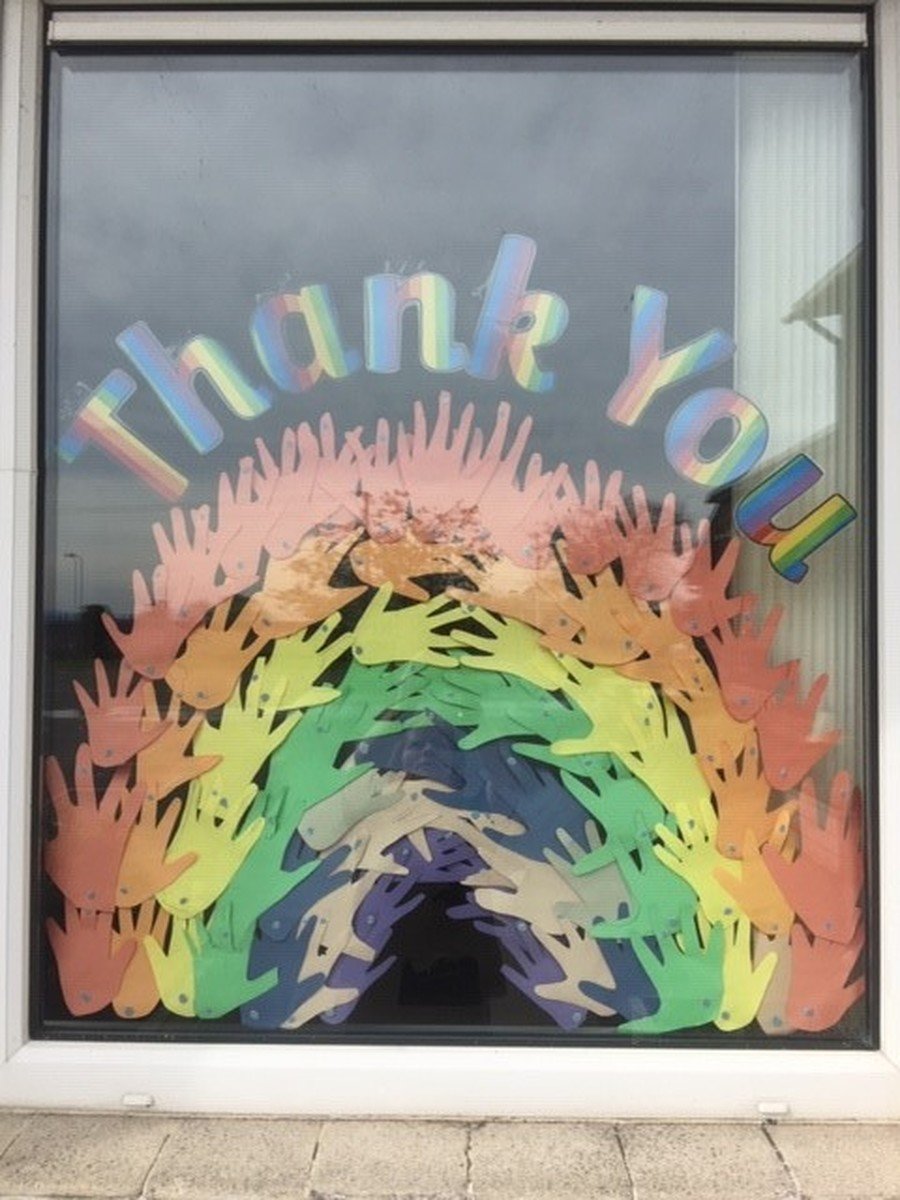 European Day of Languages
On 25th September we celebrated European Languages Day by reading stories in French and Spanish, singing songs and learning some key words.
Christmas Card Competition Winners 2020
Year 4 Shared Education
Year 4 had a fantastic first day of Shared Education. Everyone was buzzing after the fun activities led by Be Unique Drama Group and it was great to see so many new friendships! We are all looking forward to meeting up again soon!