Allergies - Please remember school is a nut and egg free zone!
Breakfast Club 8am - 8.45am £1 a day
September Whole School Assembly
On Wednesday the 4th September we enjoyed our first whole school assembly. We focused on what makes our school special, learnt a 'Back to School Prayer' and a new song called 'Shine'. We finished our assembly with singing Happy Birthday to all those children who would be celebrating a birthday in September and four Year 7 pupils read the School Creed.
Please keep a look out for more back to school information on our school app. To download the school app, visit the app store and download the app School Jotter and add the school name.
Mrs Jamison
Principal
Year 1 School Dinner Days
The two Year One classes enjoyed their School Dinner Day.
A big thank you to Collette and her team for their help and support in organising these special Year 1 events.
Happy Retirement and Best Wishes to Mrs Donaghy
Year 7 Leavers Assembly
On Wednesday 26th June, our Year 7 pupils put on a fantastic play as part of their Leavers Assembly entitled 'Rock Bottom'. Their performance was amazing and we are so thankful to everyone who took part , both in front and behind the scenes. We wish all our Year 7 pupils the best of luck at their new schools.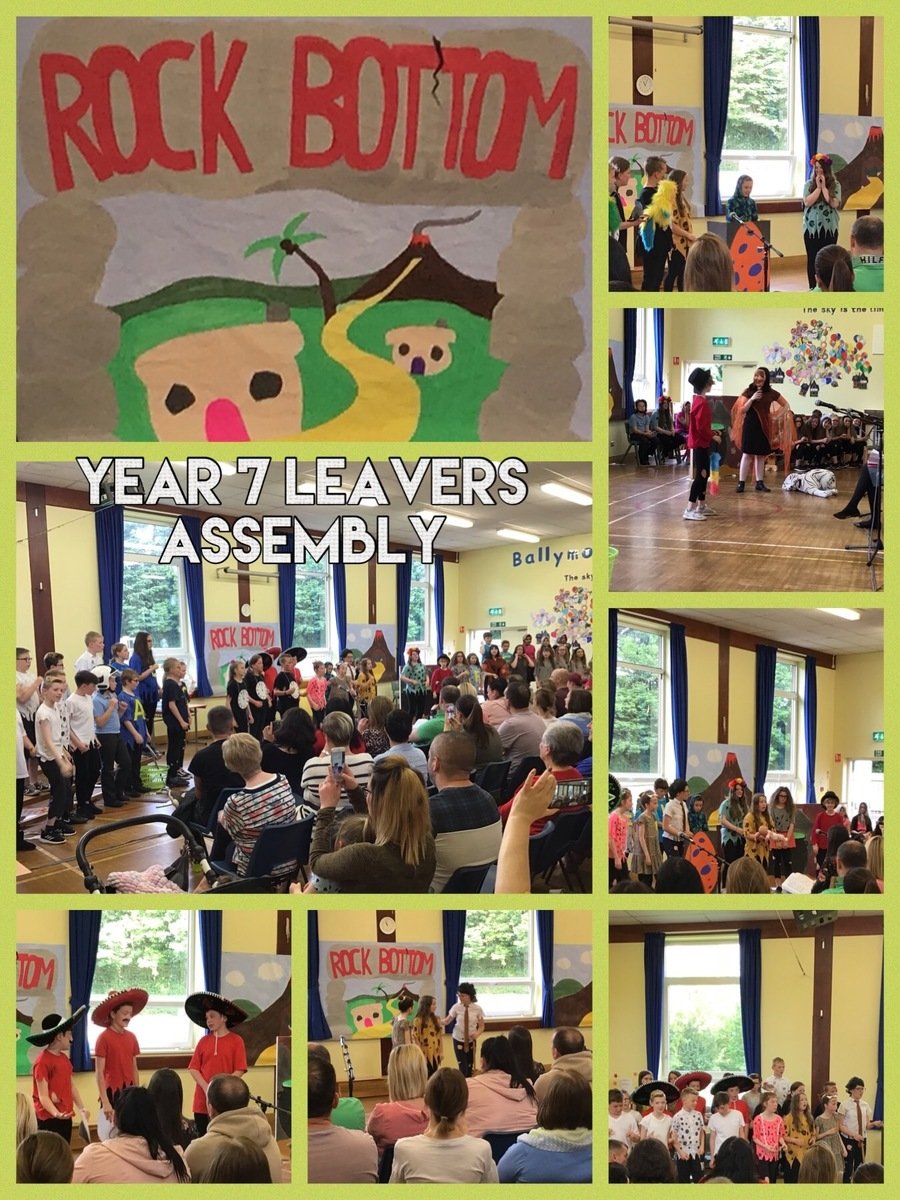 Our Fantastic School
This year, we took part in the 'Photo a Day in May' challenge. Every day in May, we took a photo of each of the children in our school doing different activities. See for yourself!
Prize Day 2019
On Friday 14th June 2019, we celebrated all of the achievements of our children from P4-P7 at our Prize Day. As well as receiving awards, some of our children treated us with their musical abilities and poetry readings. We really do have a talented bunch!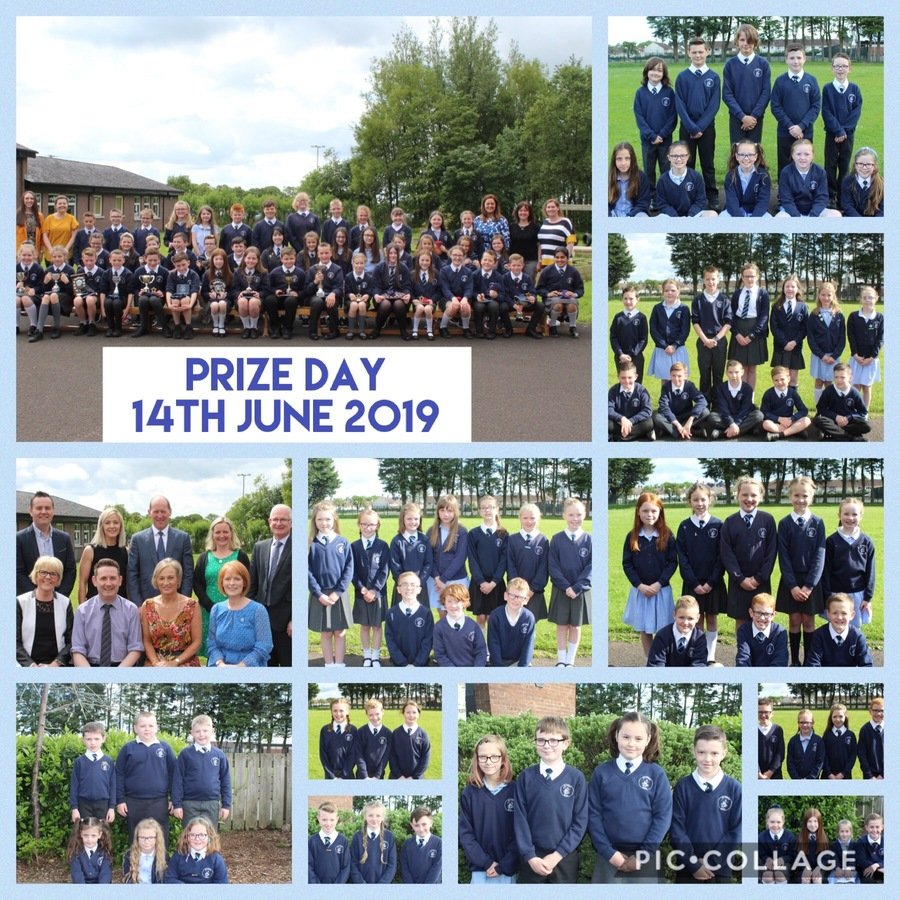 Sports Day 2019
Our children enjoyed a fantastic Sports Day on Friday 7th June. Congratulations to all of our winners and participants. Well done!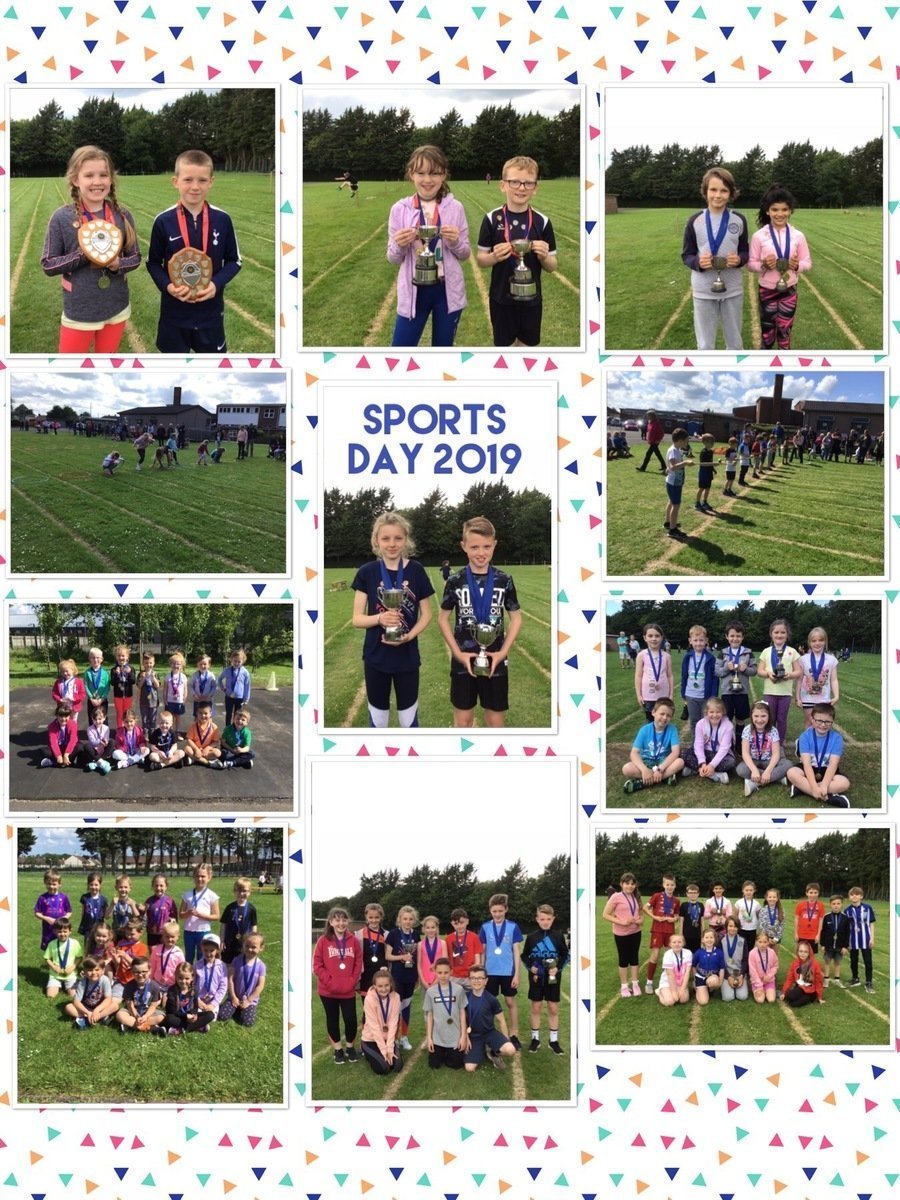 Year 6 Trip to Giant's Causeway
Year 6 had a fantastic day exploring and learning all about The Giant's Causeway. They even saw the chimneys of Finn McCool's house! To top the day off, they got some delicious ice-cream before heading back to school. What a treat!