Planting sunflowers seeds
We had a non-uniform day on
Red Nose Day
to support Comic Relief Day.
Year 1 enjoyed some outdoor.
Friday 1st March 2019
Odd sock day.
Celebrating Integration
Valentine's Day in Year 1
We made Valentine Cards and some children exchanged
gifts and cards.
We are getting really good at using phonics and high frequency words to write sentences independently.
We all really loved putting on the fire fighter helmets we made in Play Based Learning.
Term 2a
People who help us.
We are learning all about people who help us.
We made some emergency vehicles.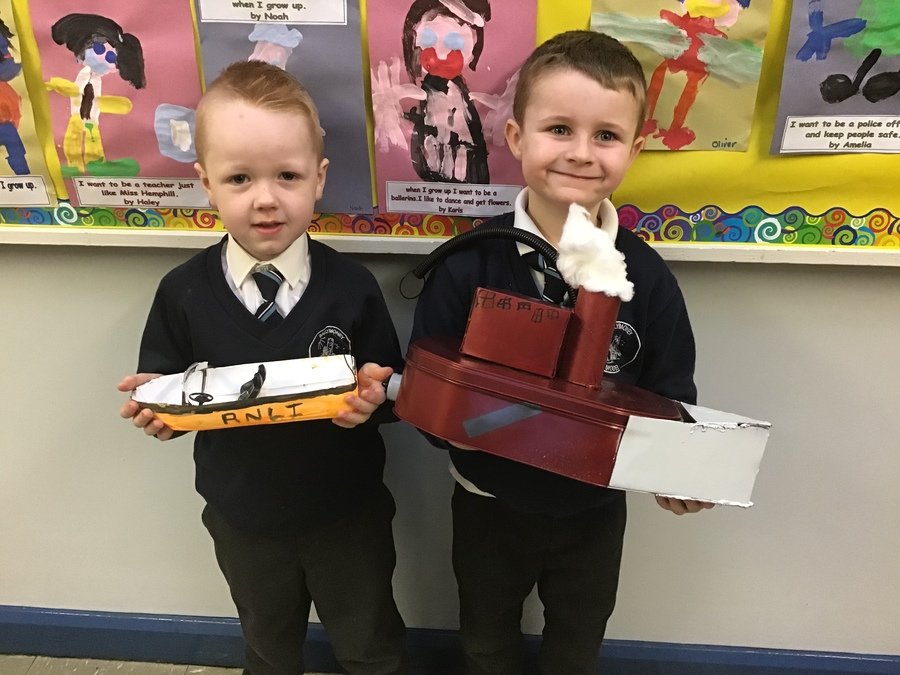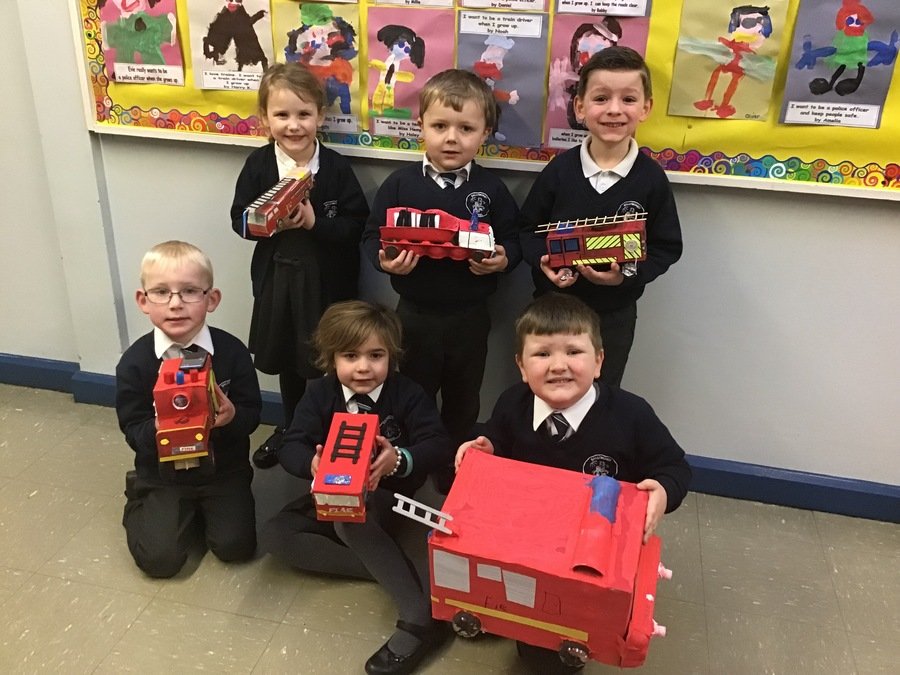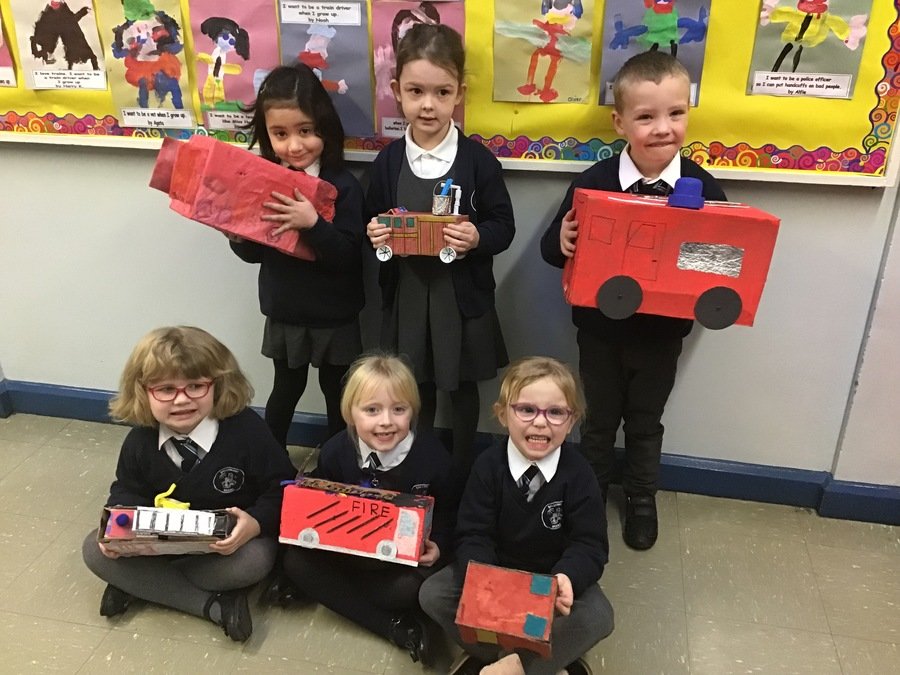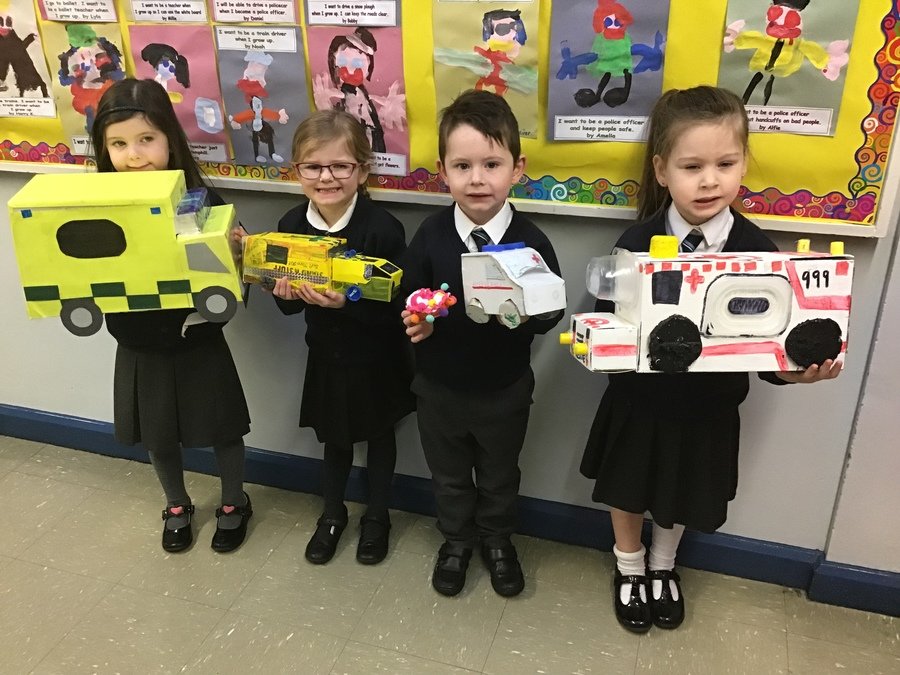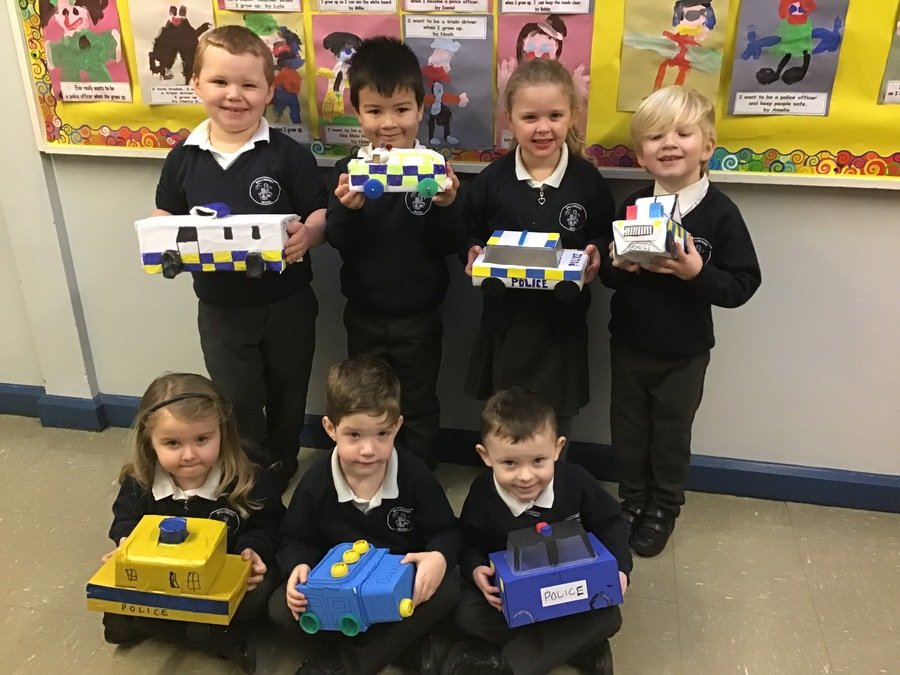 Our Model Value for January
Confidence
We have really grown in confidence using the new app ArtSet.
At first we found it a little bit difficult to select a drawing tool.
However with lots of practice our confidence has grown and we can all use
ArtSet independently.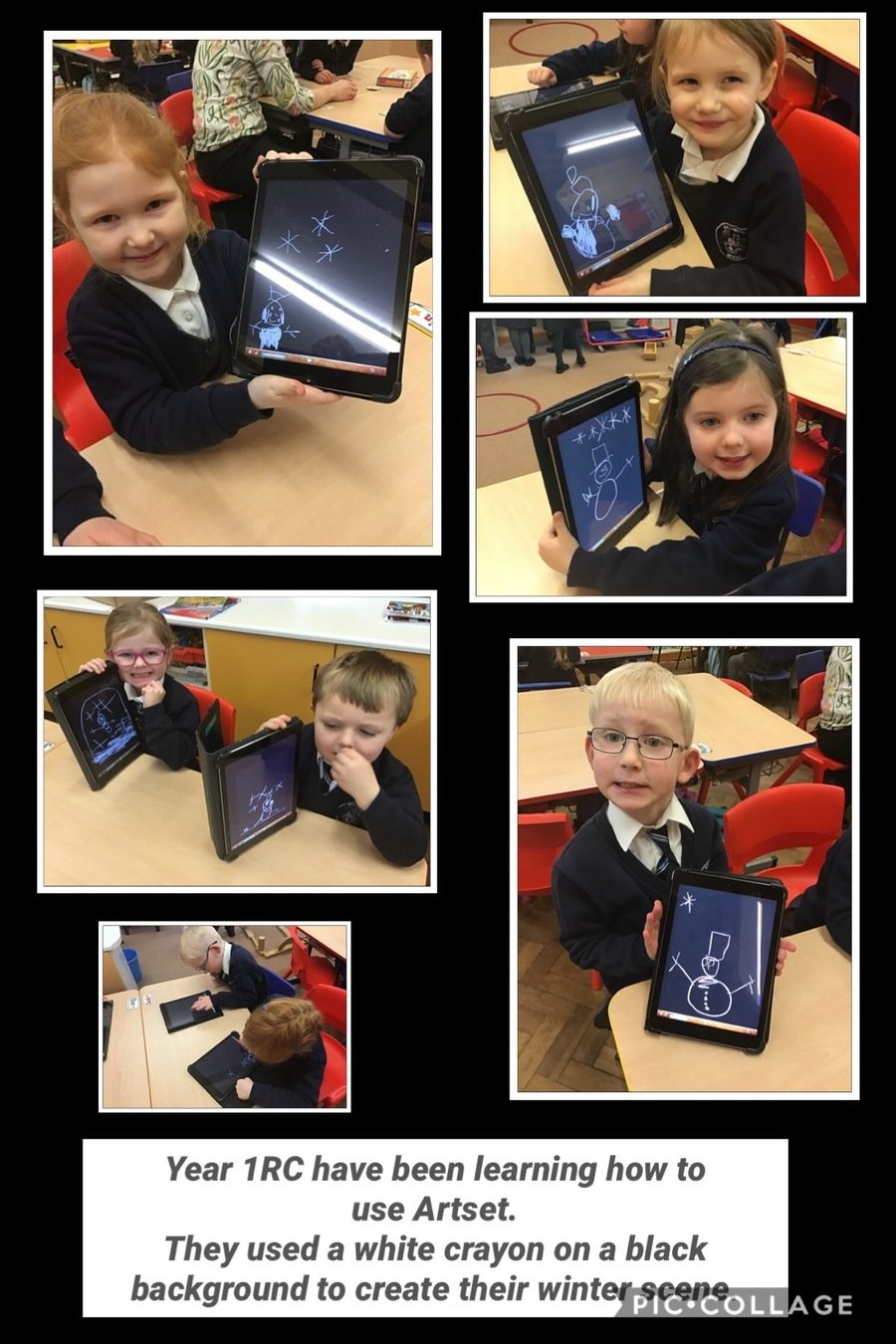 Ditch the Dark Day.
We all dressed up in bright coloured clothes
for Ditch the Dark Day.
We thought about being seen in the dark mornings
and evenings.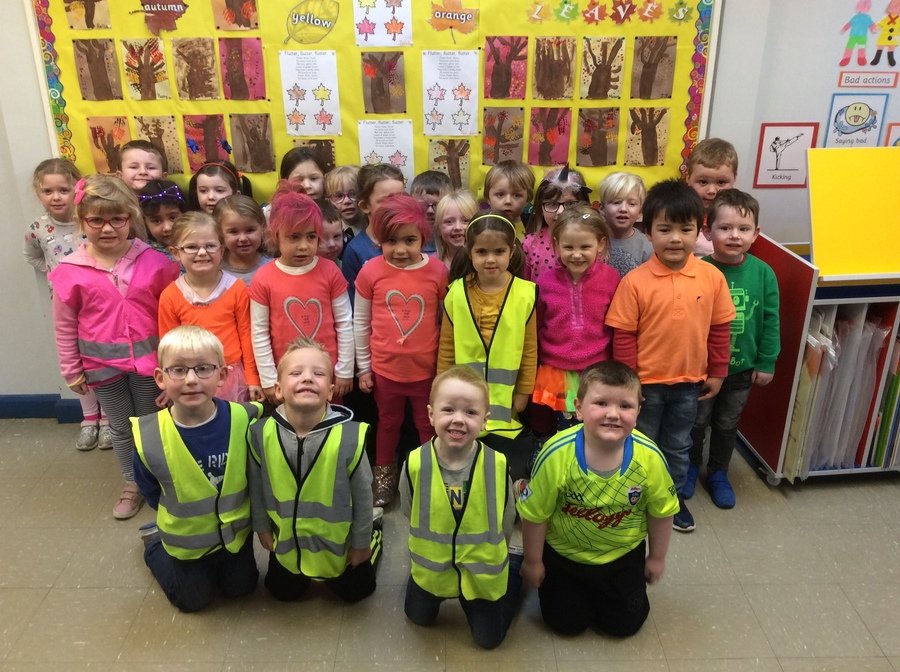 Mrs Carson's class enjoying practical maths activities.
We are able to add the missing numbers.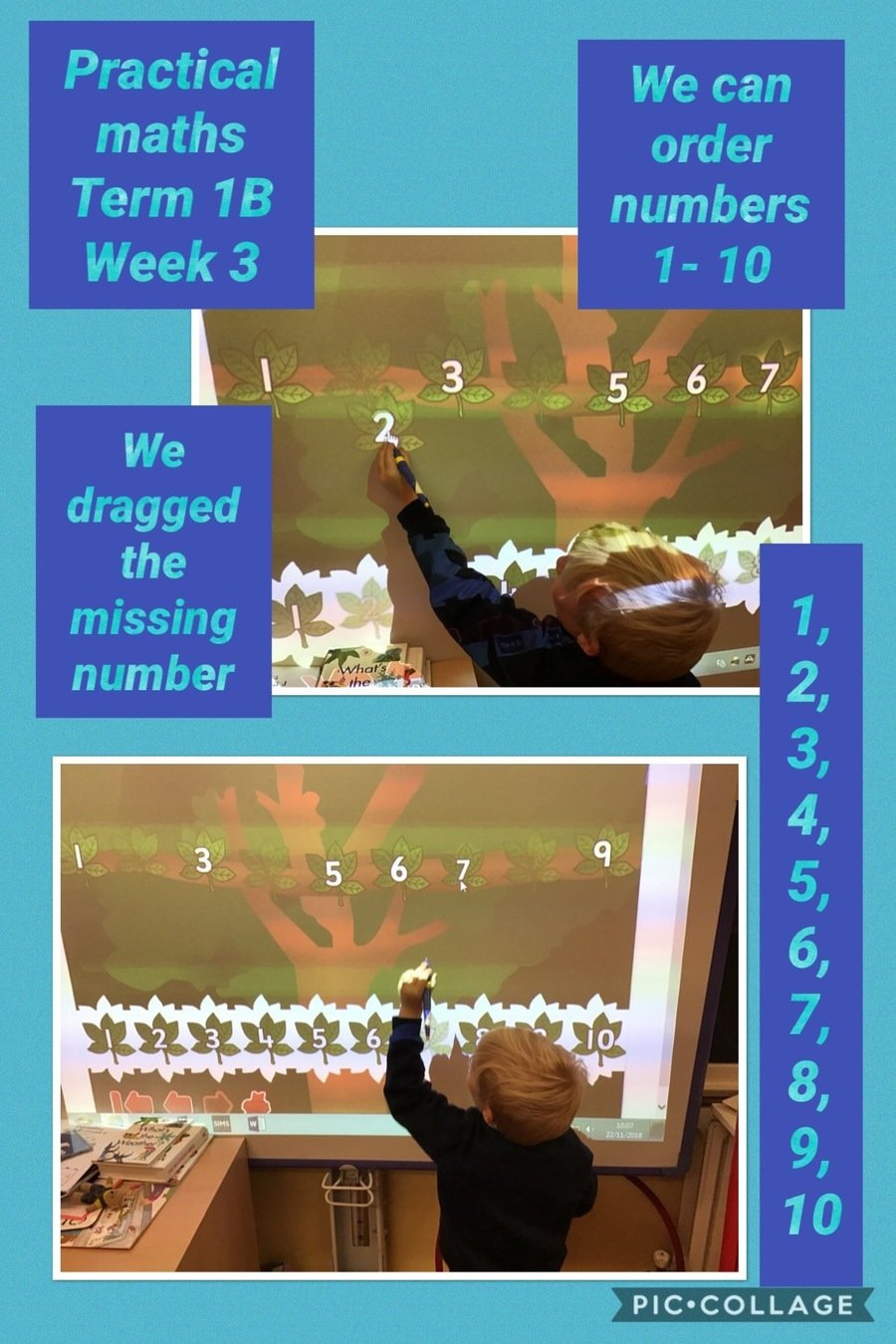 All about the number 5.
We can write 5.
We can draw 5.
We can count a set of a 5.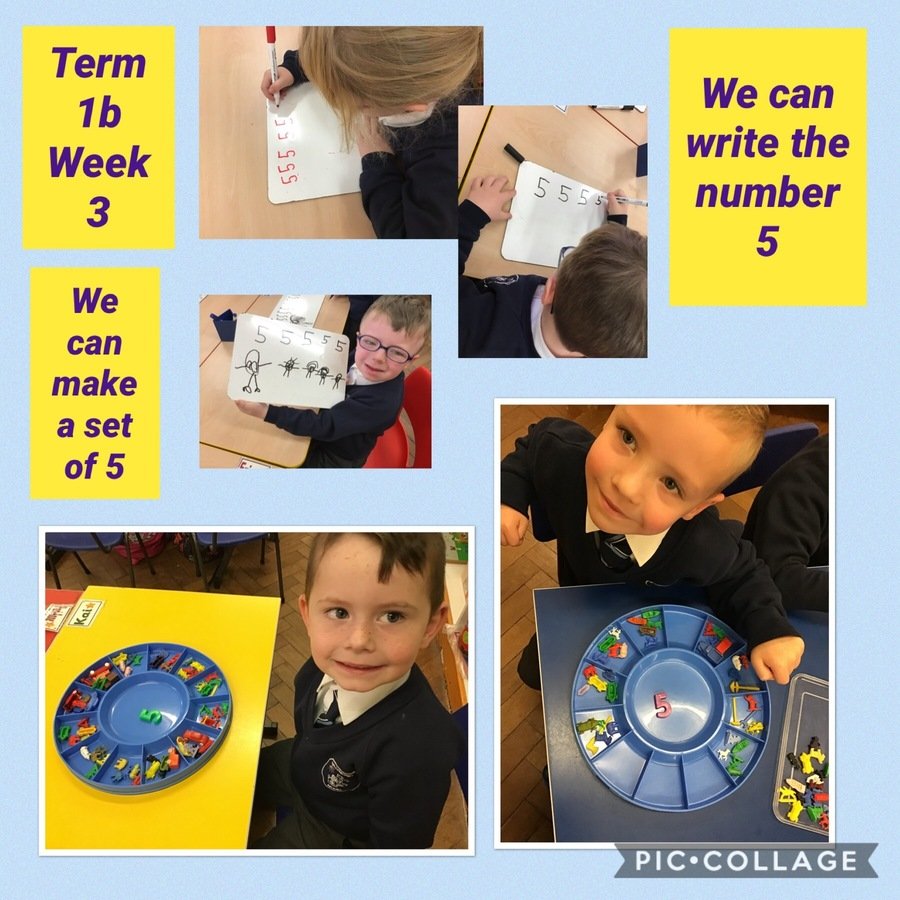 The language of measure.
We can understand and use the words taller and shorter.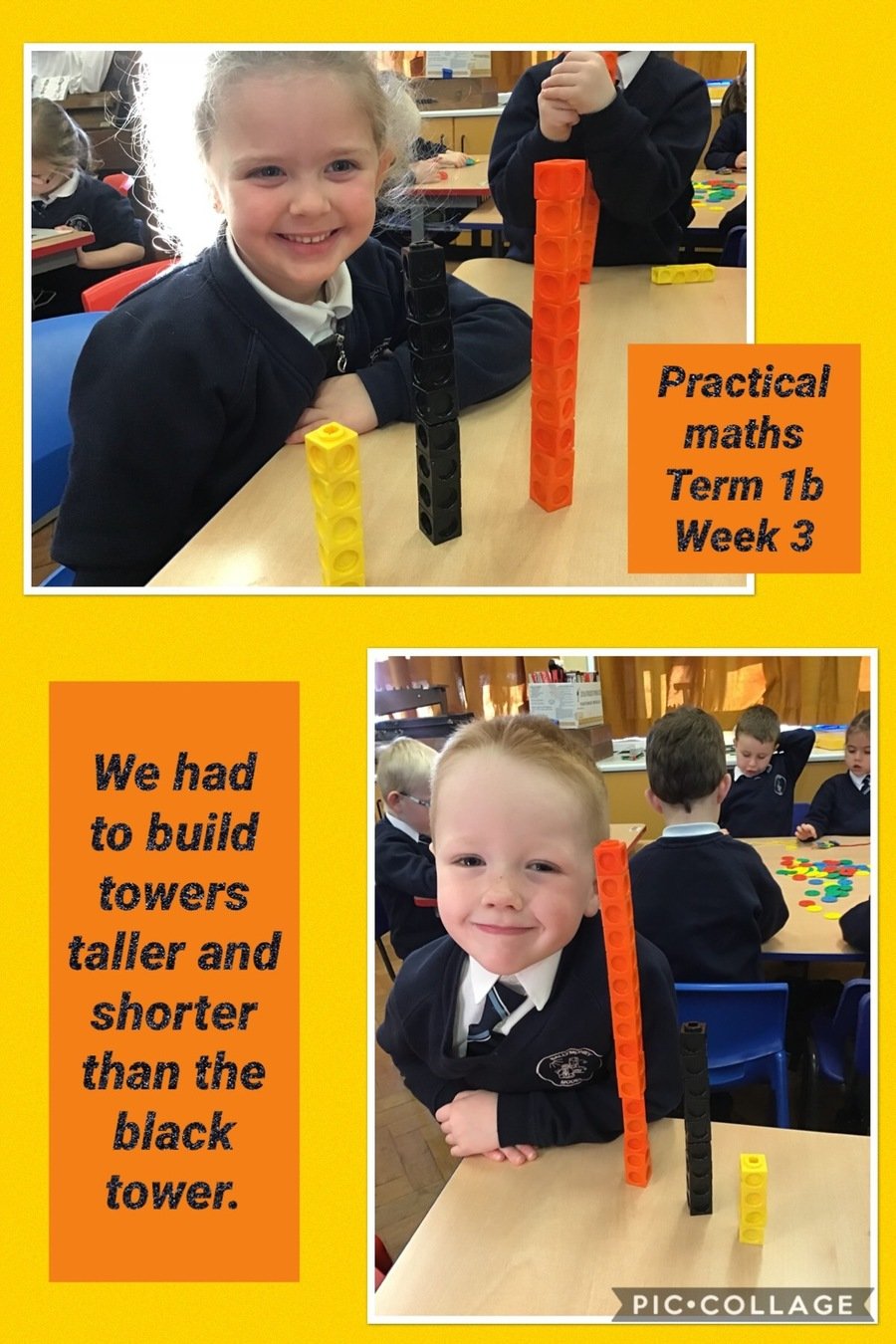 Friendship Week
12th - 16th November 2018
During friendship week we thought about the importance of being a good friend.
We all need friends and we all need to be a good friend.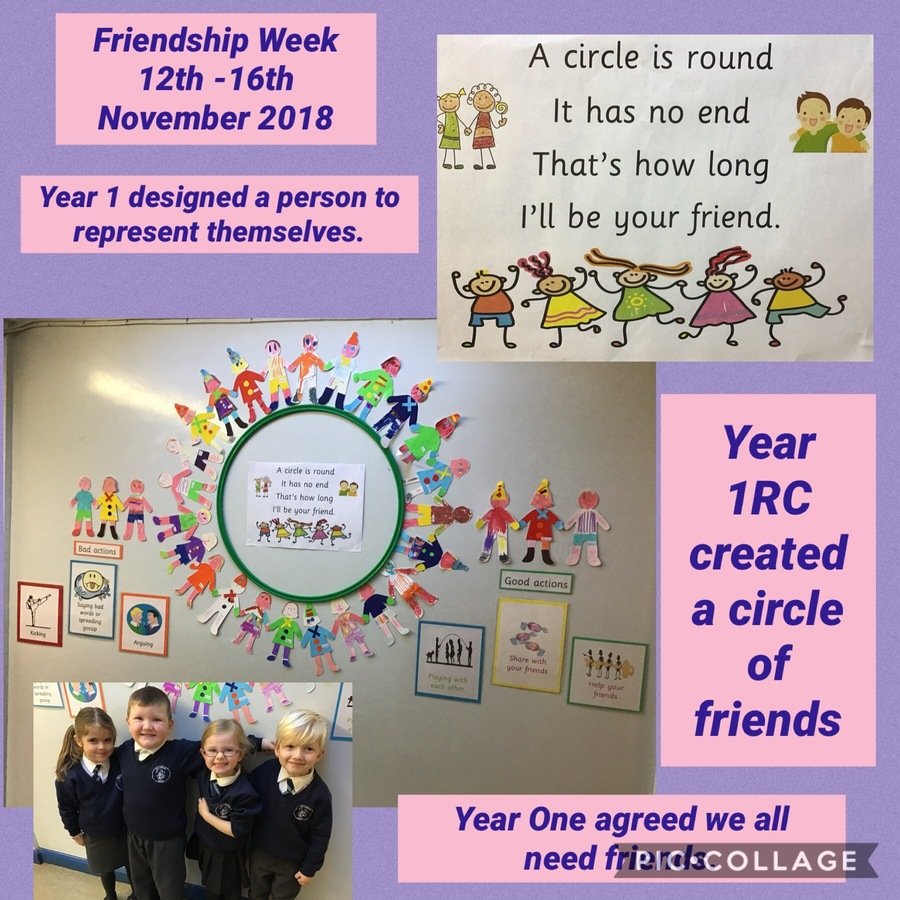 Our Term 1B topic is
'All about me!'
We have a baby clinic in our class.
We were all learning how to bath a baby.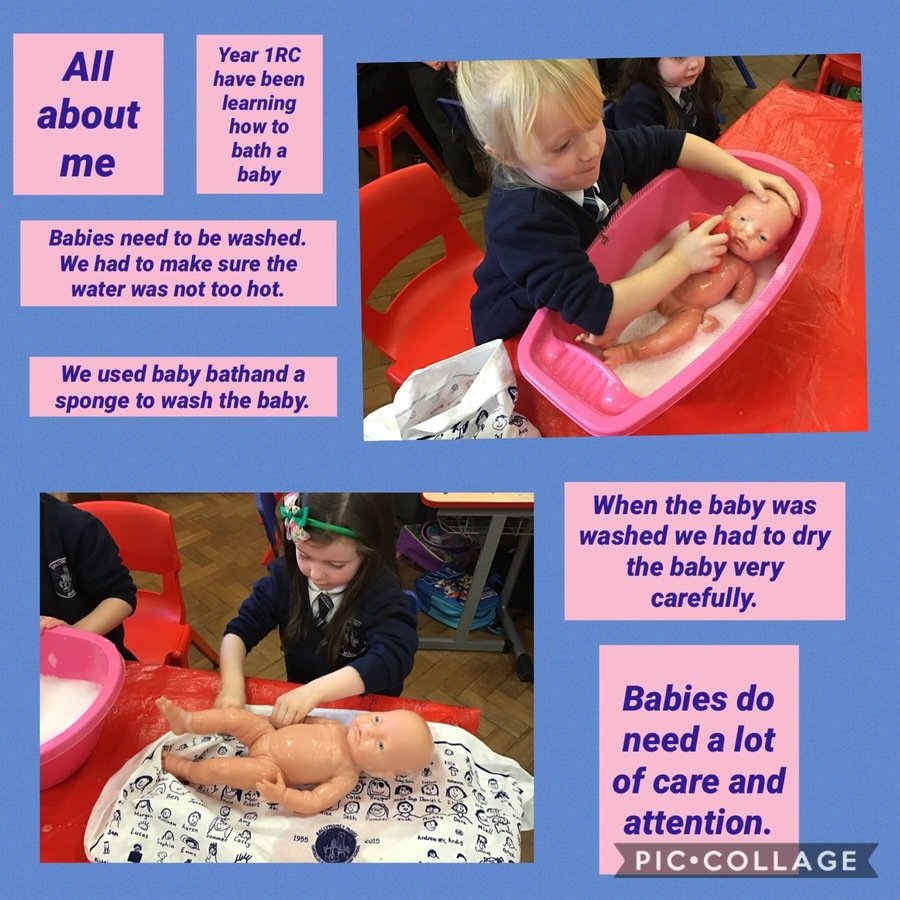 Mrs Carson's class were all smiles for the camera.
In Literacy time we have been learning all about the sound 's'.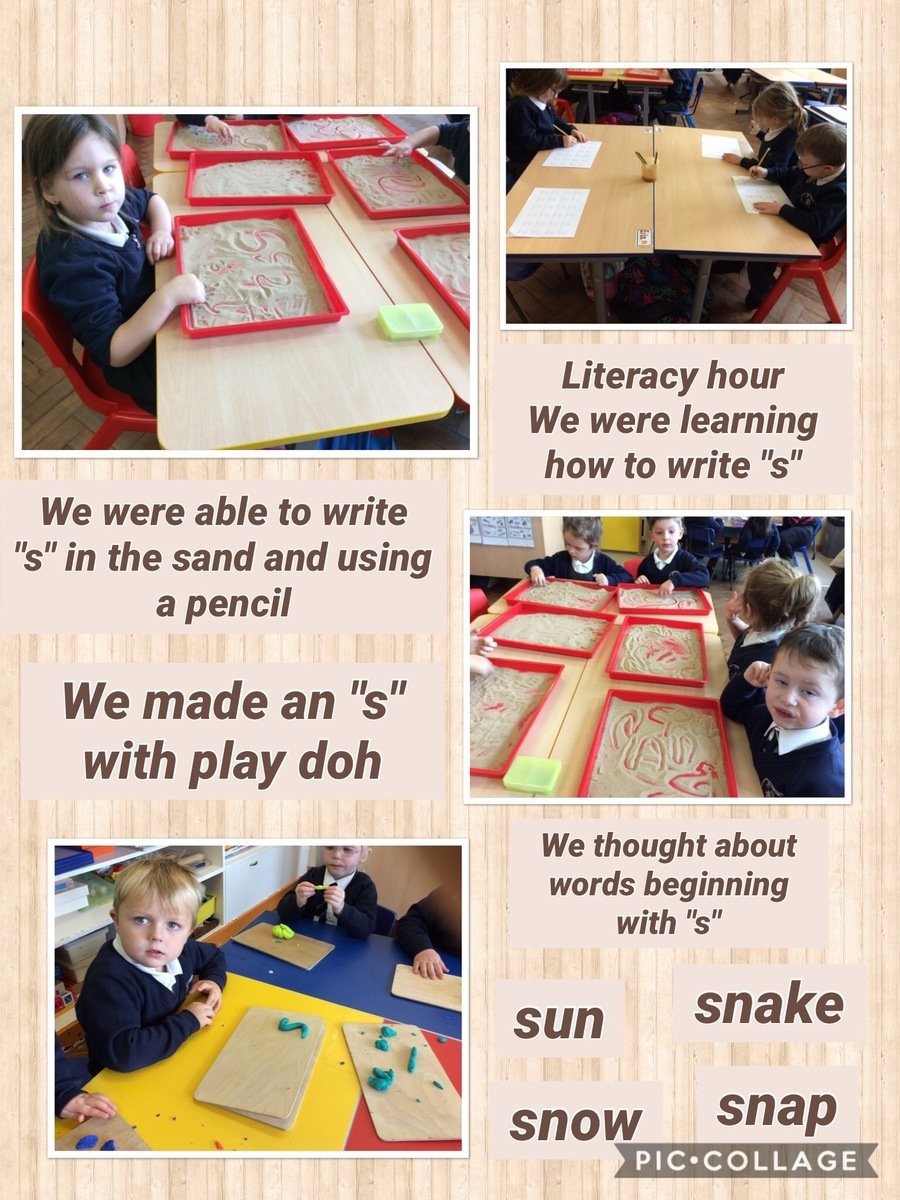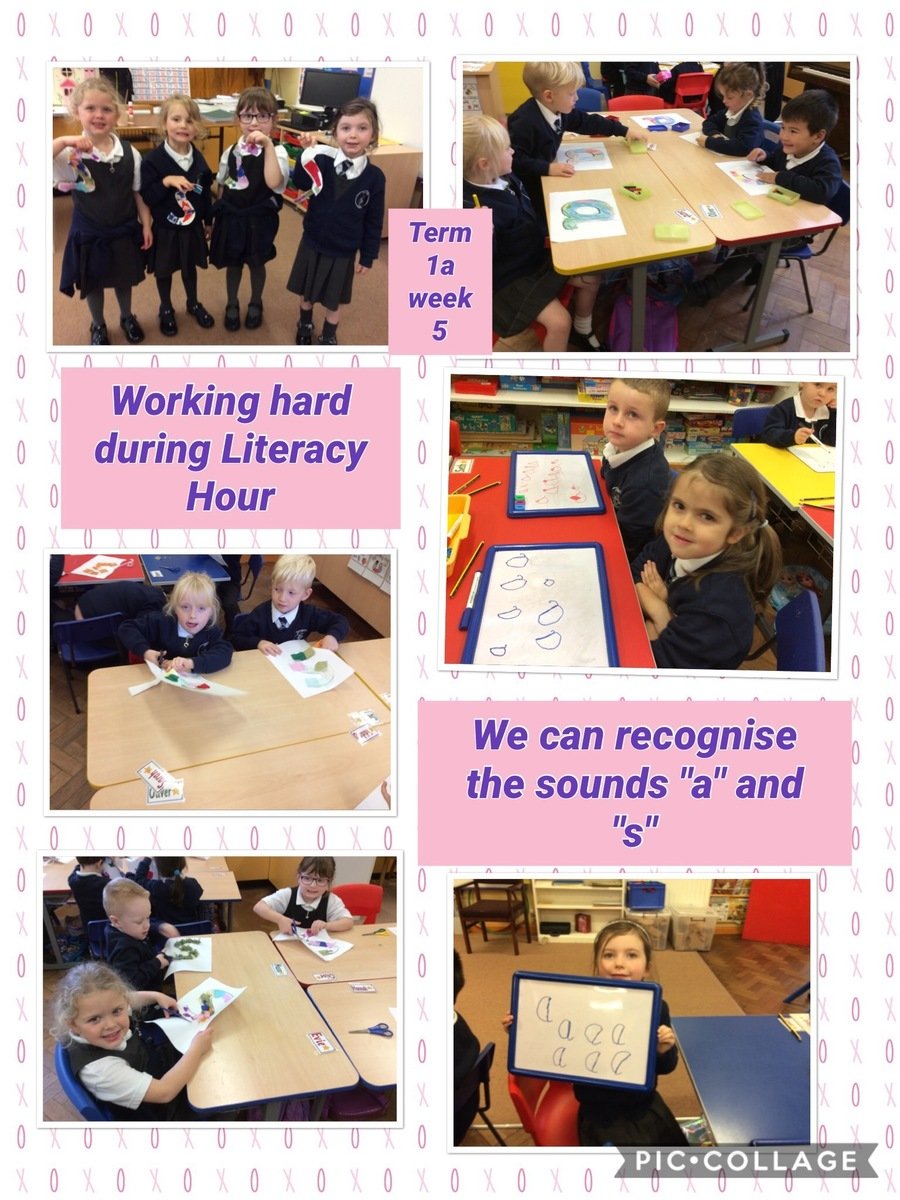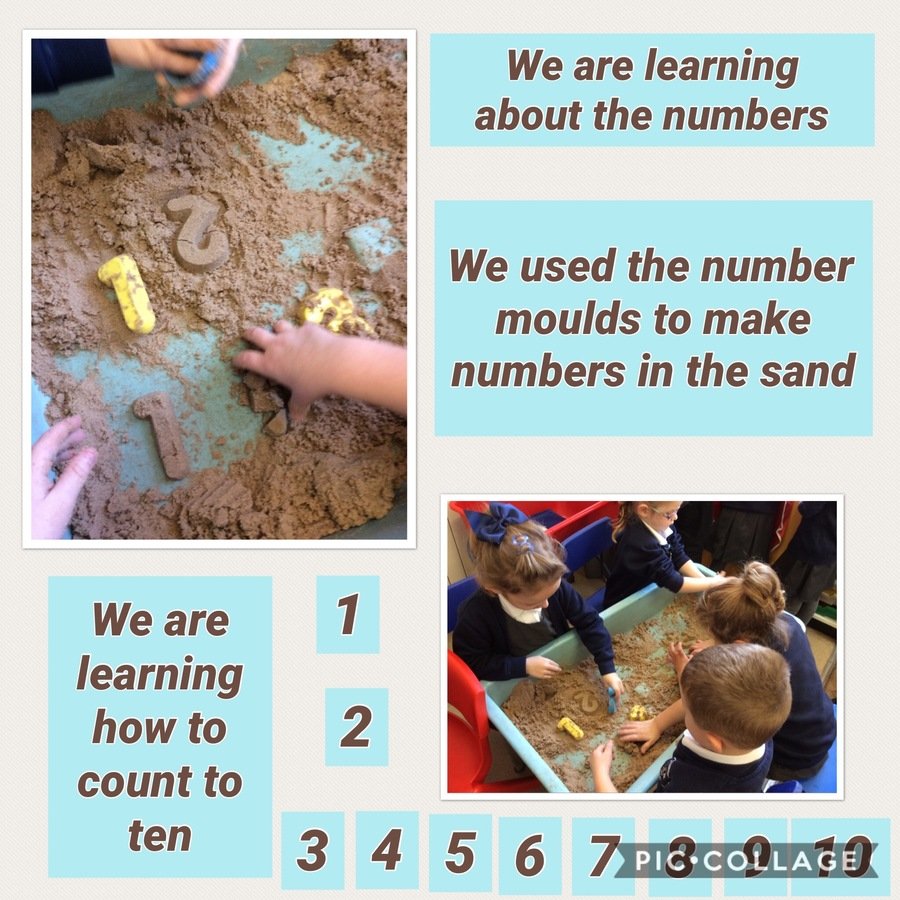 In Term 1A we are learning all about shapes.
We had great fun making shapes in the sand using the shape moulds. We all tried to describe the shapes.
We talked about the properties of each shape.