November 17
Delivering Food Parcels
As part of Friendship Week, parents and children donated food parcels to be delivered to the elderly in our local area. Year 6 and 7 did a great job packing the bags and taking the packages to local residents.
'No act of kindness, however small, is wasted.' ~ Aesop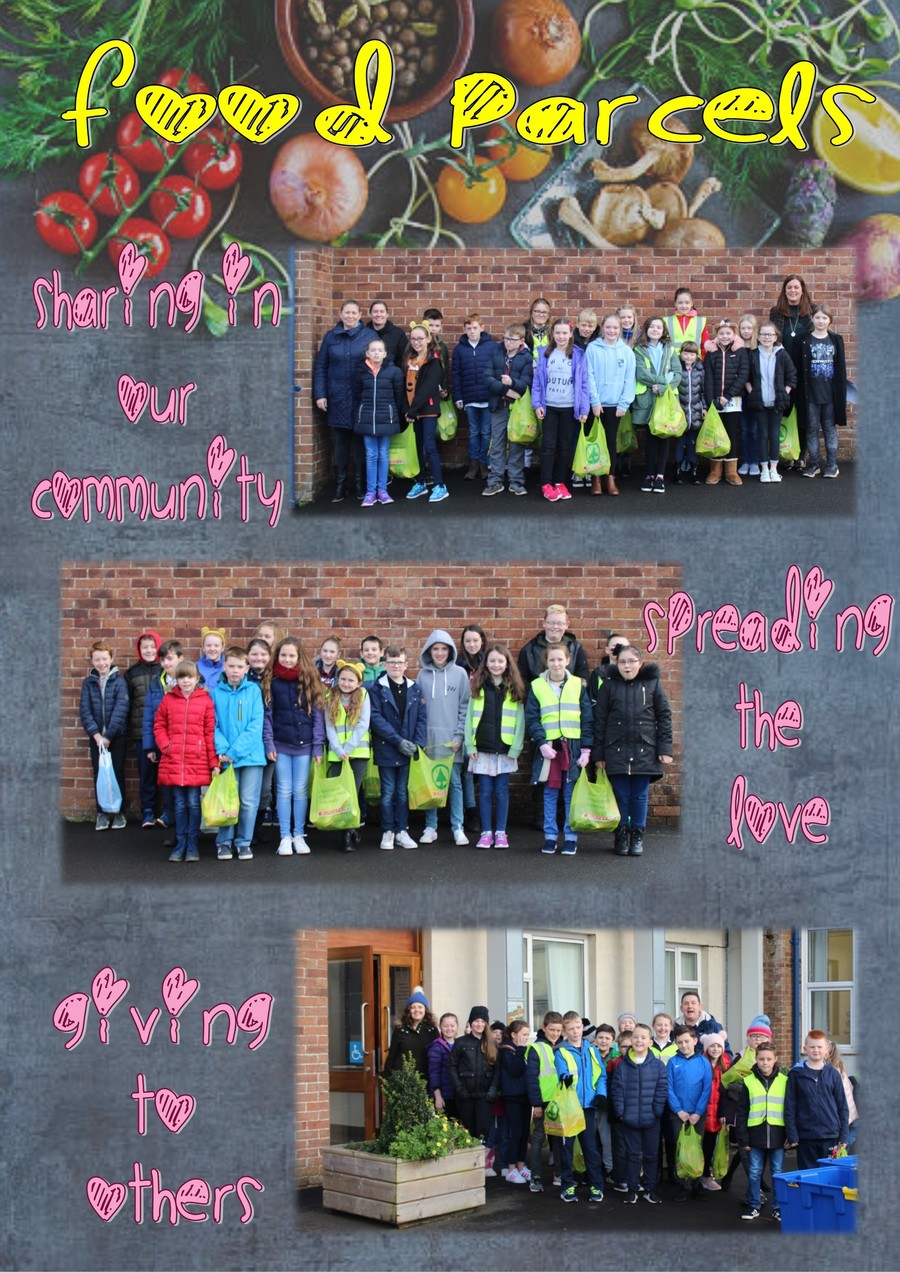 Tharp Family Visit
Our whole school had a fun filled afternoon when the Tharp Family came to visit. They had us all on our feet and pulling some great dance moves.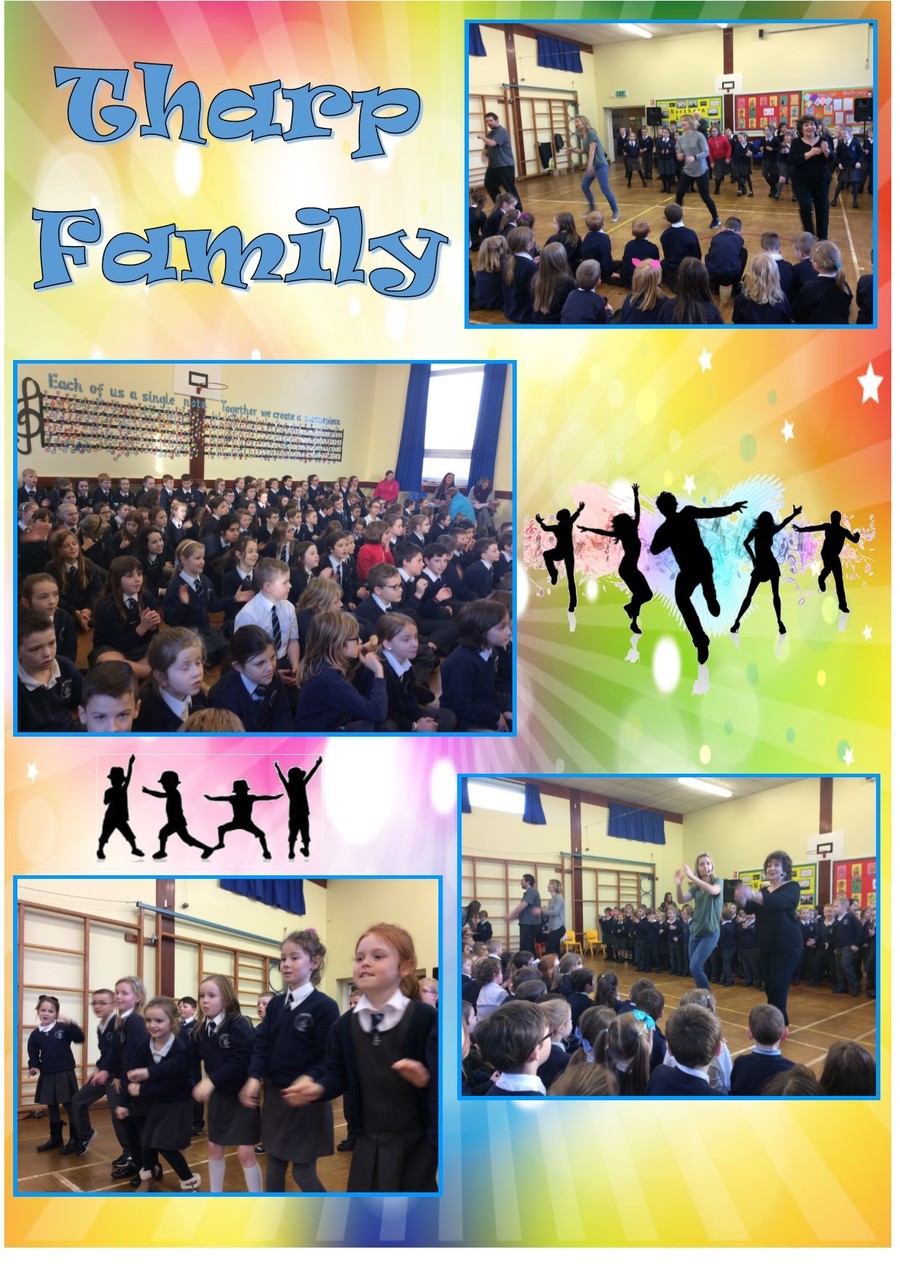 Ditch the Dark
On Wednesday 22nd November, we held our annual 'Ditch The Dark' day. Everyone got dressed up in bright clothes and travelled to school by walking, cycling or even scooting! Look at the prize winners below! They were all dressed in really bright clothes!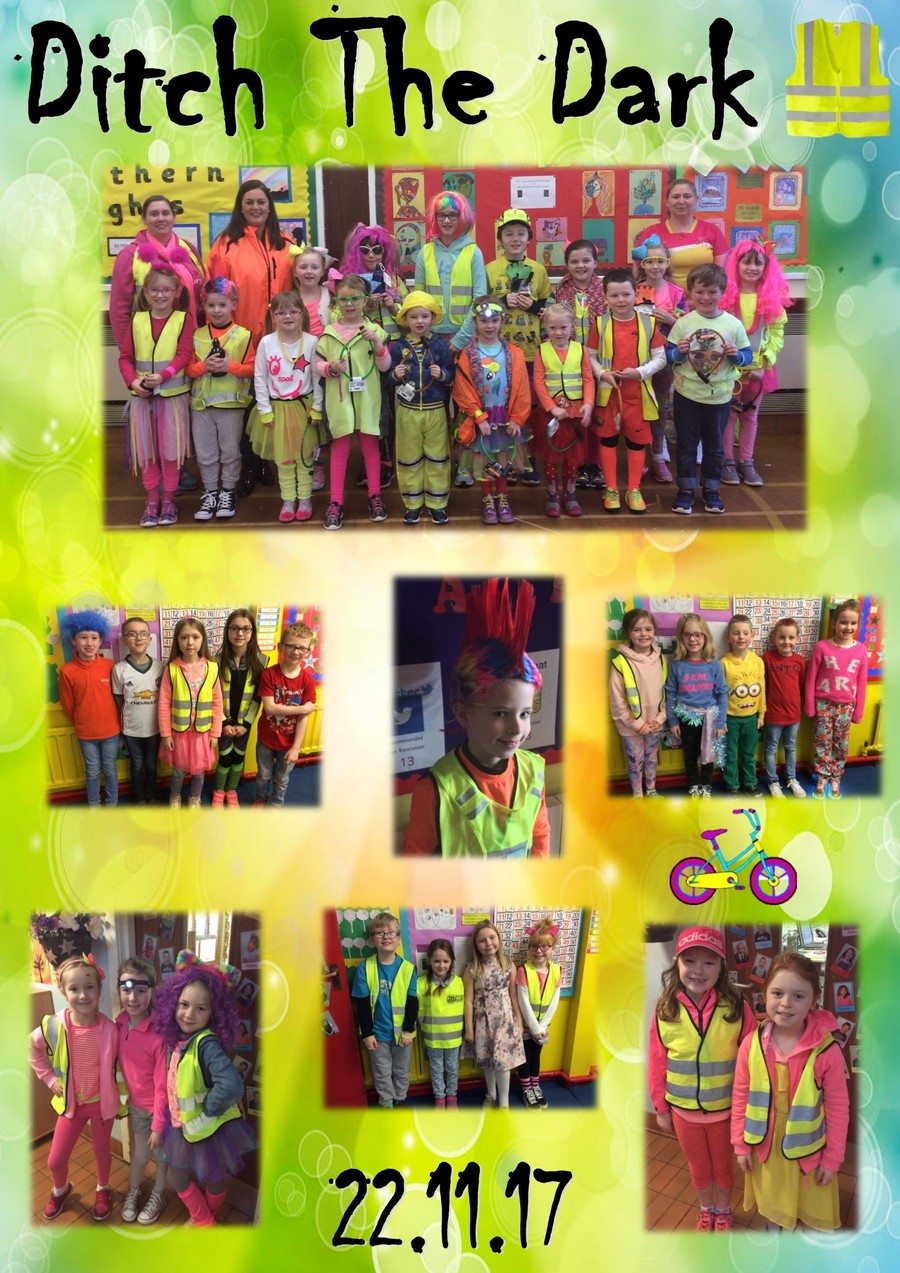 Friendship Week
As part of our celebrations for Friendship Week, we had Tom Sweeney in school to perform and entertain us! He had us all singing and dancing, what fun!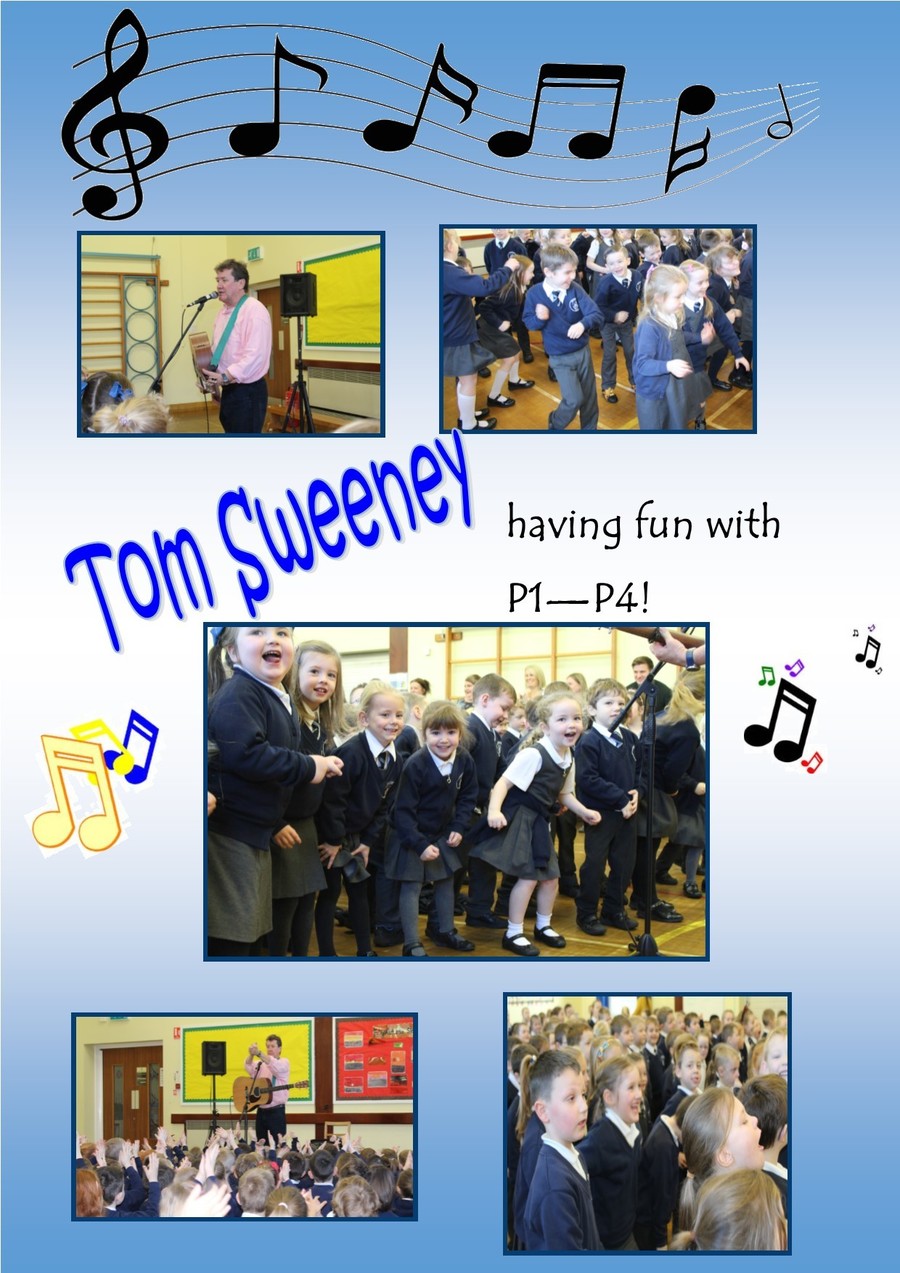 Children in Need
On Friday 17th November our School Council organised a non-uniform day for Children in Need. We raised a fantastic £375. Many thanks to all who donated.