OUR SCHOOL IS A NUT (INCLUDING HORSE CHESTNUTS) AND EGG FREE ZONE
Breakfast club is available from 8am for only £1.
Supporting Integrated Education - On Friday 1st March we wore odd socks to school!

Online Safety Tips!
The Digital Leaders have been working hard. They discussed the importance of online safety together and then came up with lots of safety tips to help everyone stay safe online! They made a video to share their ideas with you. Take a look!
Red Nose Day
On Thursday 14th March, our children enjoyed dressing in red for Red Nose Day. All of the money raised will be donated to Comic Relief.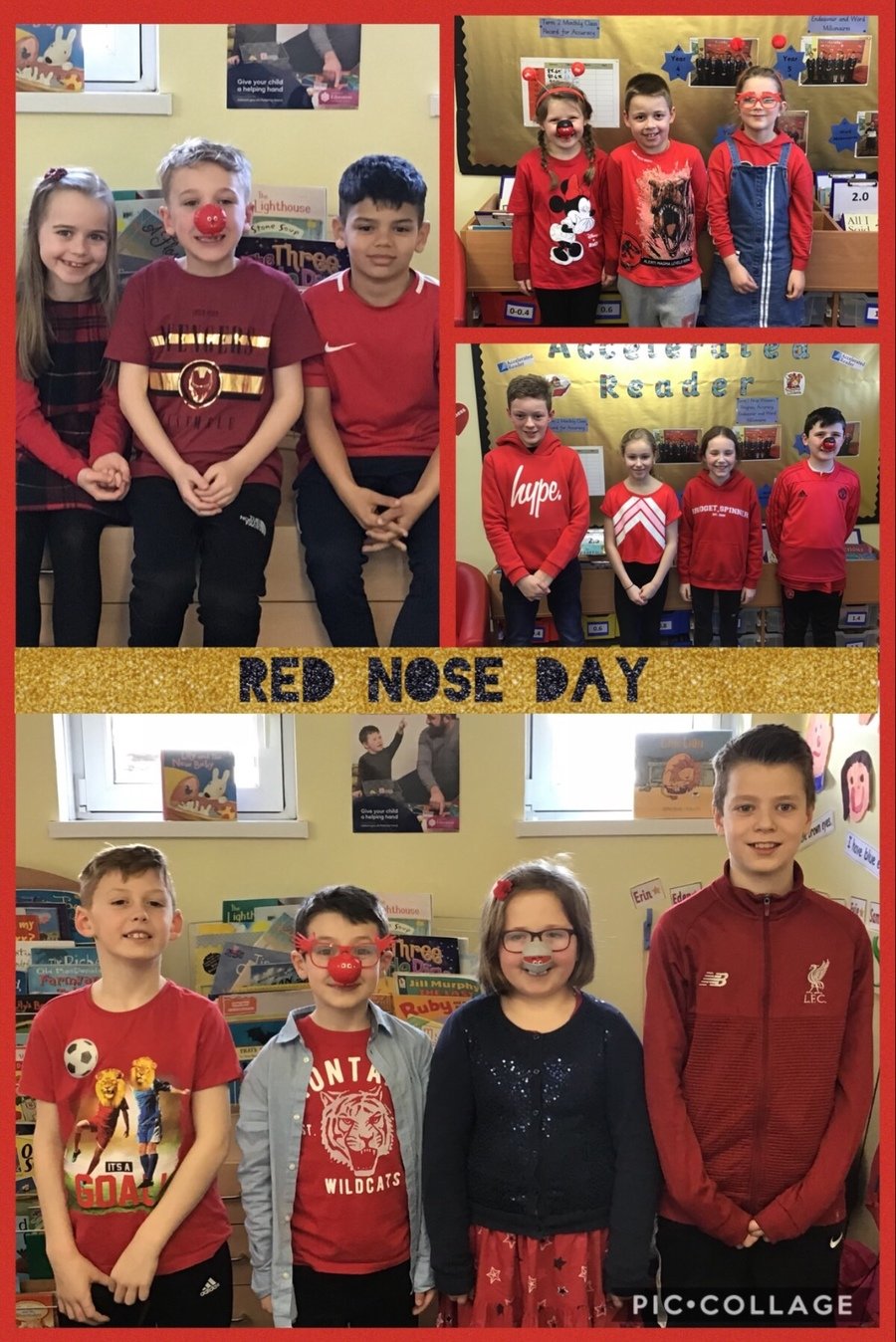 World Book Day - Thursday 7th March
All of our children enjoyed an amazing World Book Day.
Their costumes were fantastic and very inventive.
Here are our Most Creative Costume winners. Well done!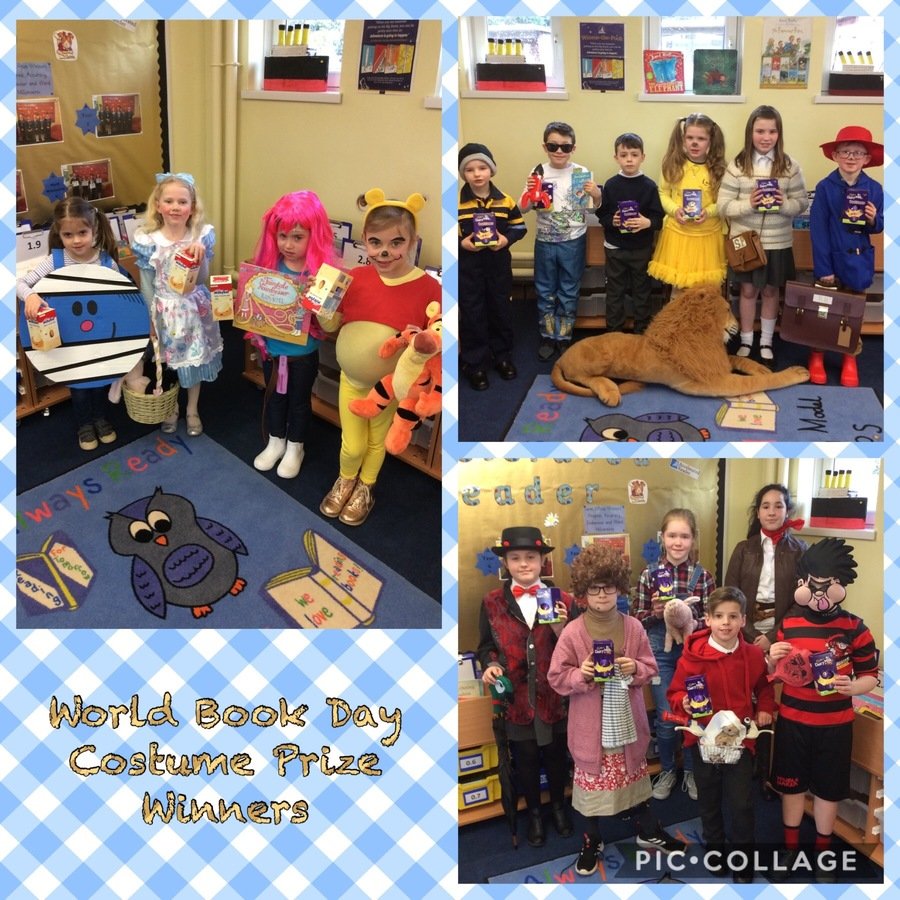 Futsal Tournament - Thursday 7th March
The girls won every match and now are going on to represent the school in the National Finals in the Antrim Forum on Wednesday 10th April.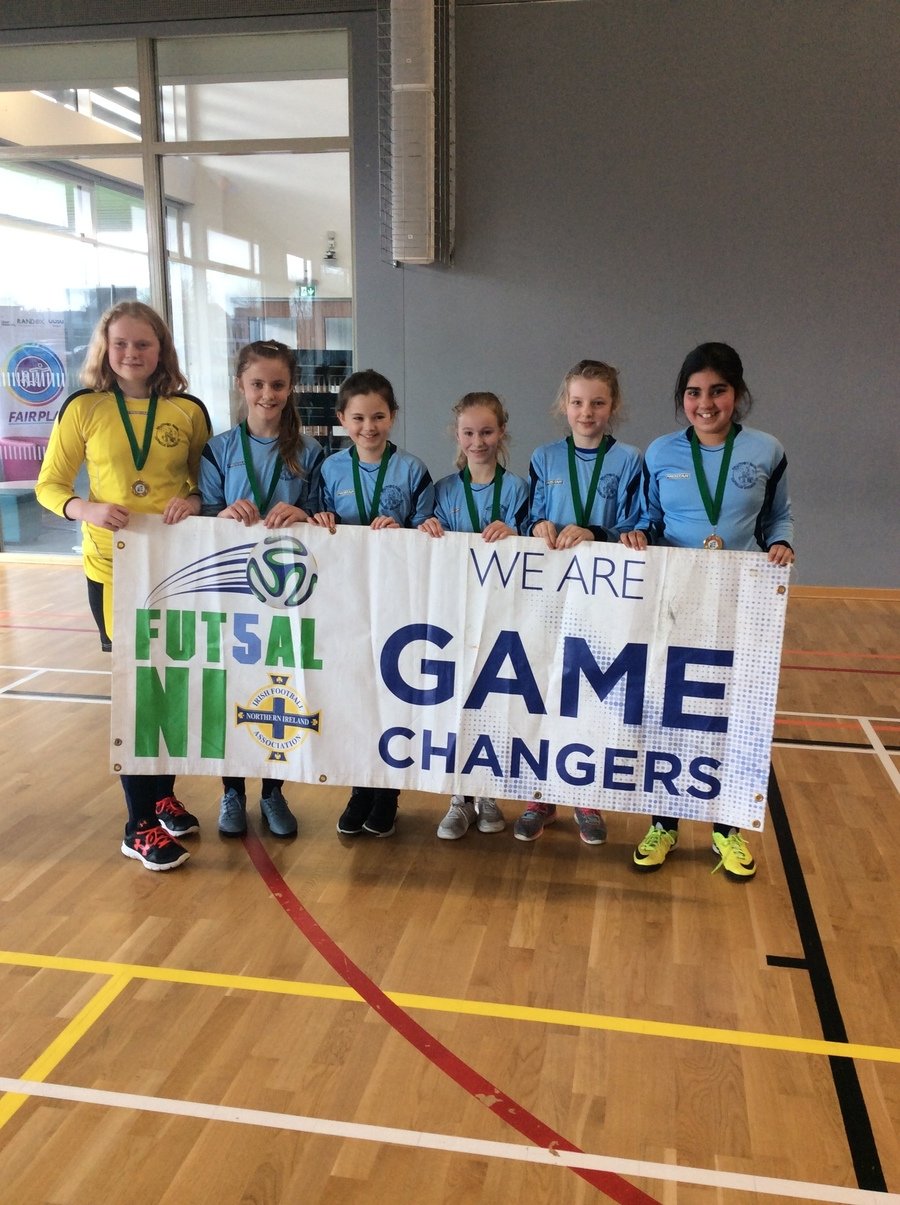 Year 7 Shared Education Conference
On Wednesday 6th March, two of our Year 7 pupils represented our school at The Lodge Hotel, Coleraine for the Shared Education Conference. Along with Year 7 pupils from St. Joseph's Dunloy, they were interviewed about their experiences of Corrymeela. Everyone enjoyed a thoroughly interesting day.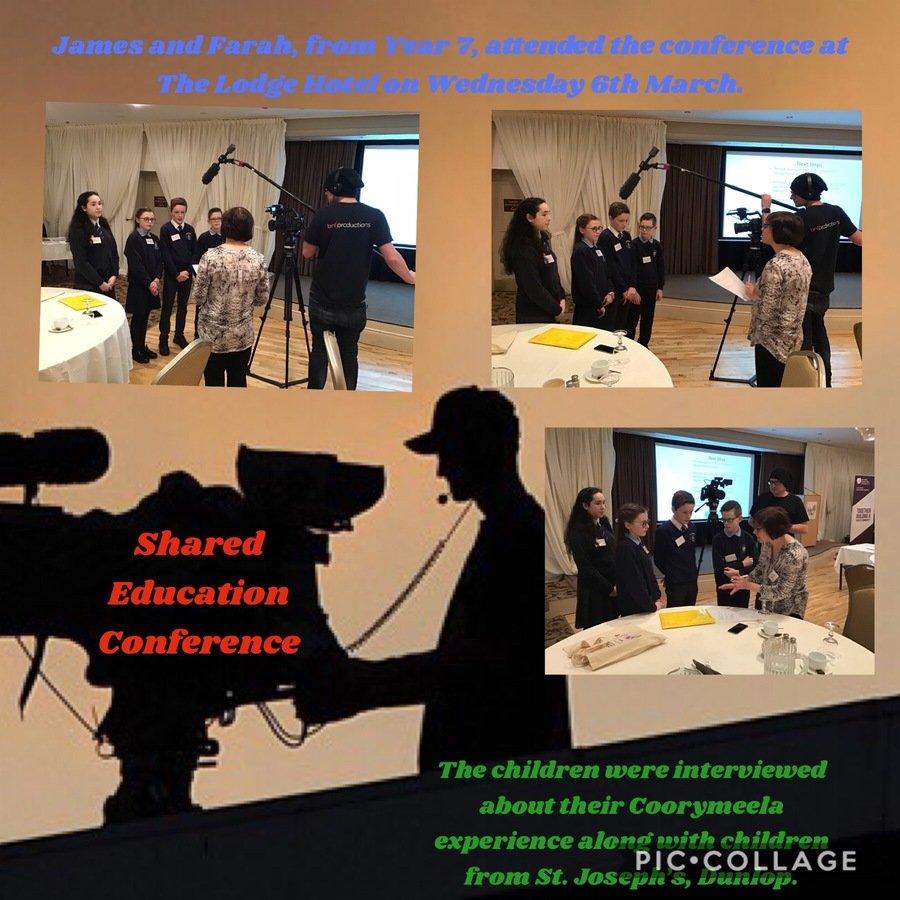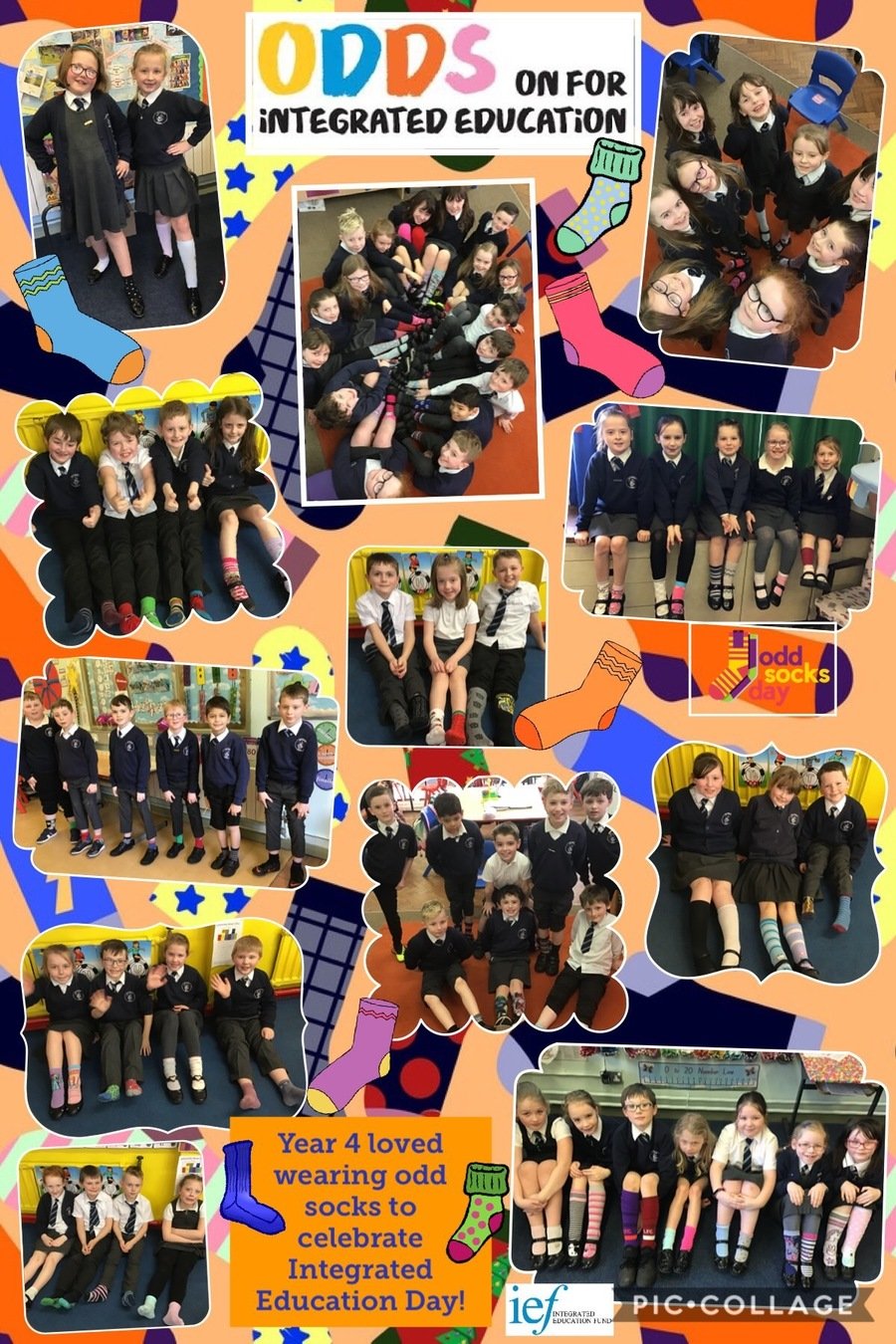 The boys are through to the semi-final of the Doherty Shield after
a fantastic 2-1 win against Portstewart Primary School on Tuesday 26th February.
Do you have a child starting P1 in September?
Are you thinking about sending your child to Ballymoney Model CIPS?
Check out our brand new video entitled 'A Day in the Life of a Year 1'. We hope it gives you a little preview of what goes on in our fabulous school!
Click below to watch!
Year 7 Corrymeela Pilot Project
On Thursday 21st February 2019, our Year 7 classes enjoyed an amazing day at Corrymeela along with the Year 7 pupils from St. Joseph's, Dunloy. This was part of a Pilot Project ran by Causeway Coast and Glens Borough Council. The pupils took part in team building activities and made a presentation of their work to their parents in the evening. A huge thank you to all of the volunteers at Corrymeela and the members of the council who gave us all a day to remember!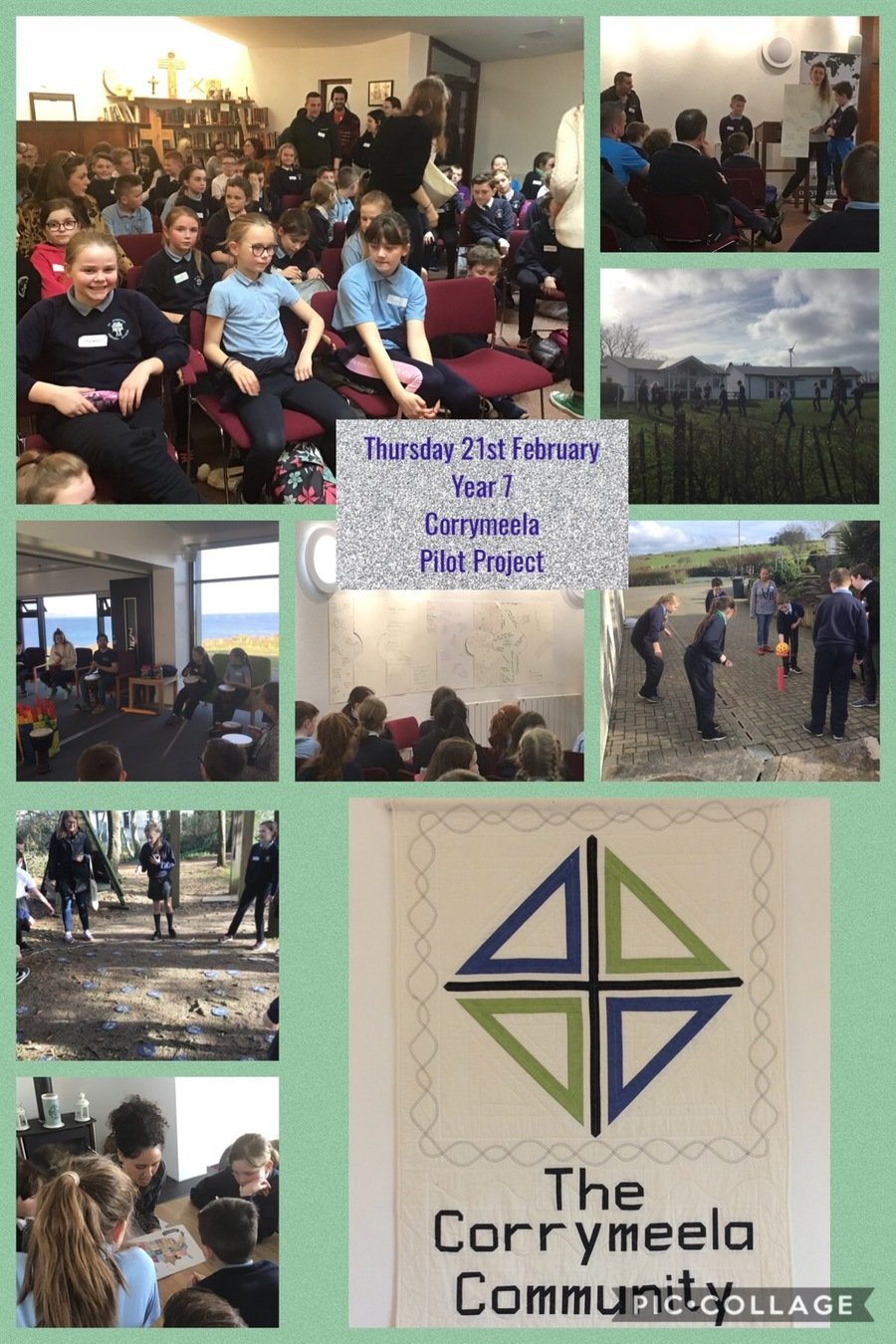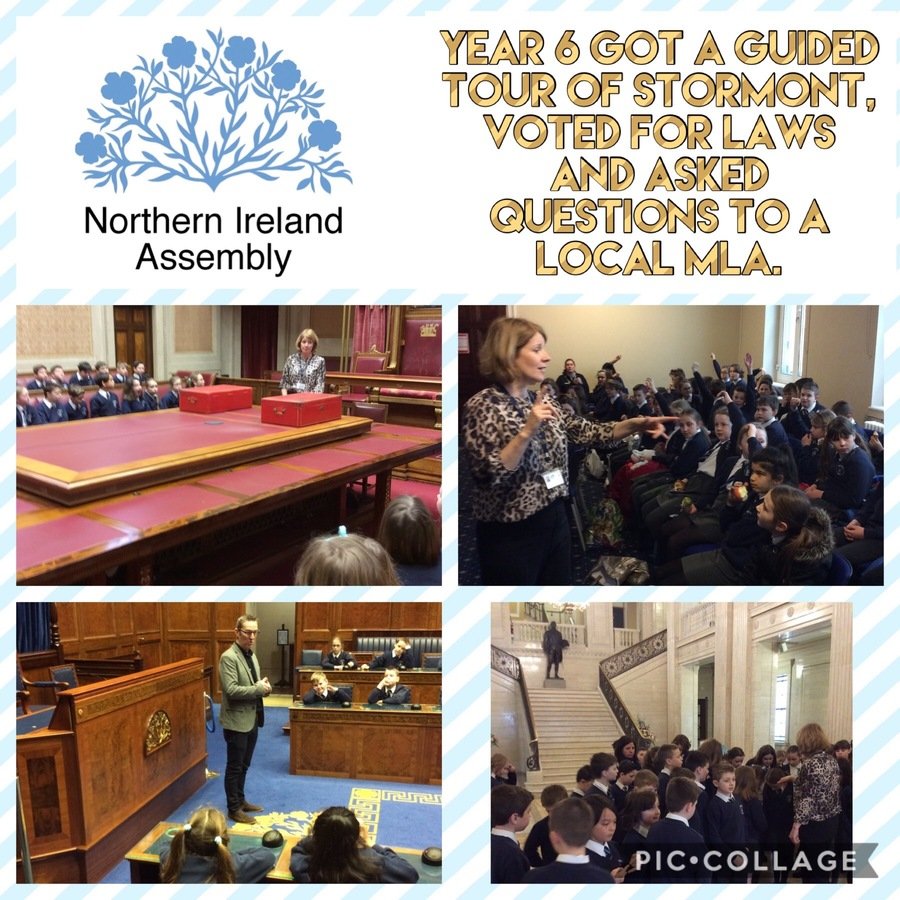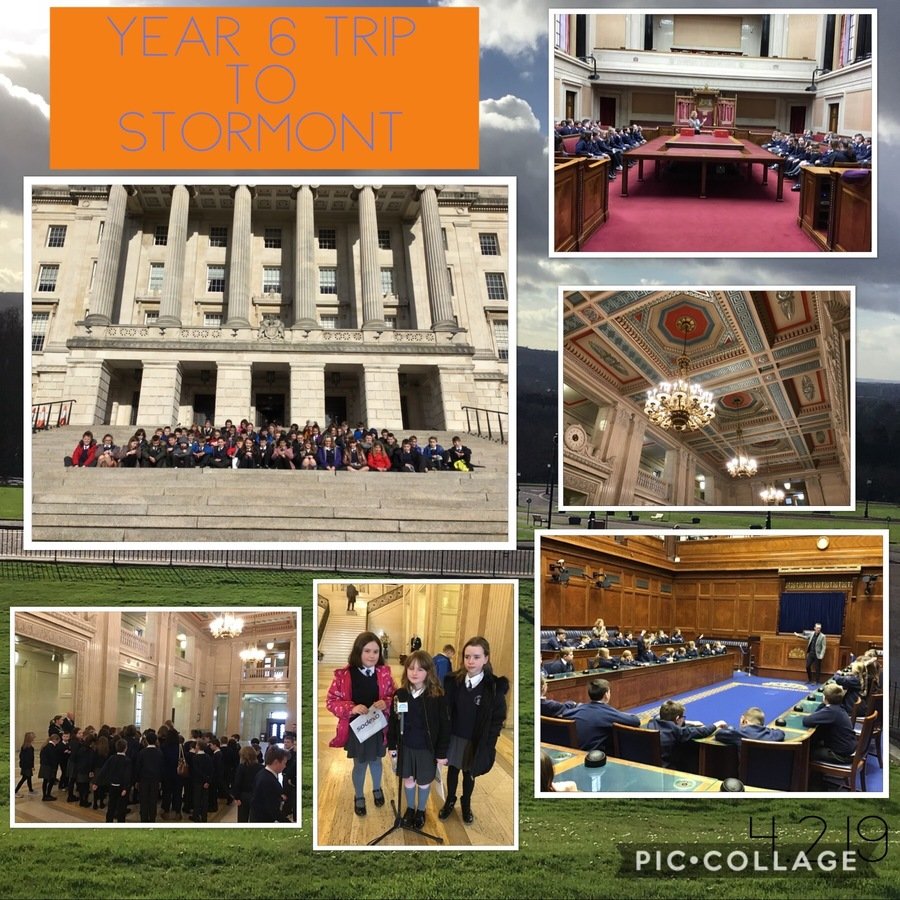 Year 7 Woodhall Residential
Year 7 enjoyed a fun-filled week at Woodhall Outdoor Learning Centre in Kilrea. They took part in lots of great activities that required them to use teamwork and strategic thinking. Our thanks to the members of staff at Woodhall for such an amazing and enjoyable experience.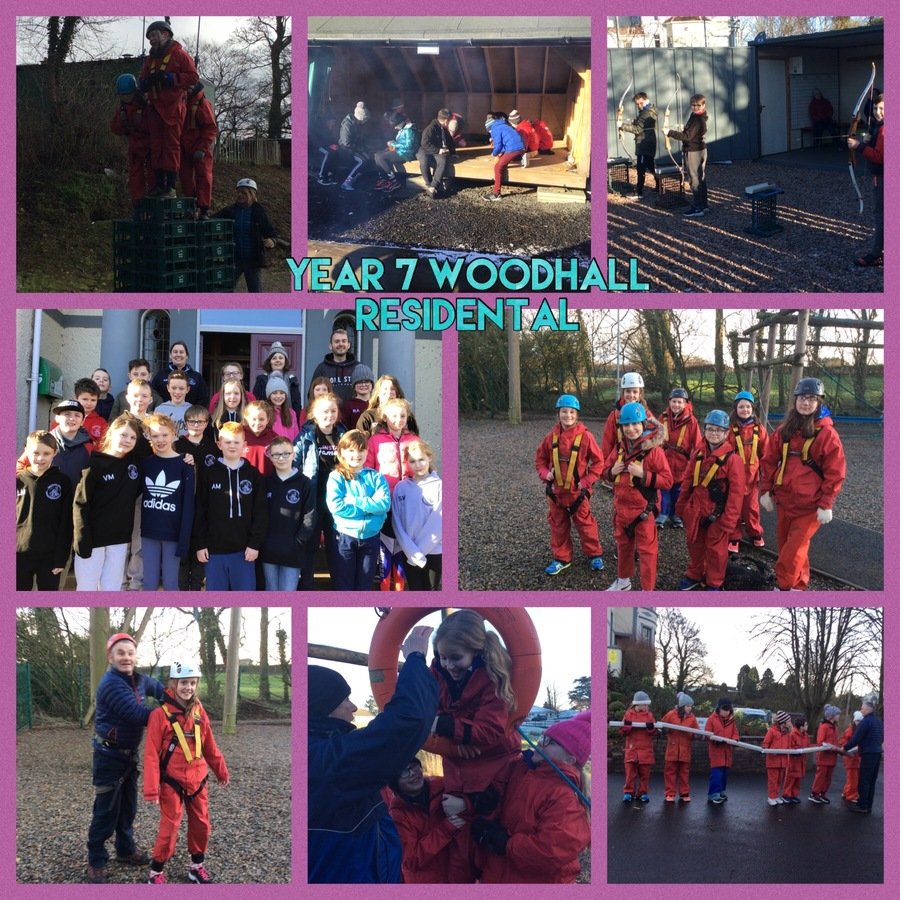 PE Equipment Donation
Last year, we had a kind donation of PE equipment to our school from the BEE (Building Employment through Education) Project. However, as most of the equipment was not suitable for use in a primary school, we were glad to be able to pass it on to North Coast Integrated College. This equipment will be used by their 6th form students during their Sports 'A' Level Studies. They were very grateful and have passed on their thanks to us all for these very useful resources.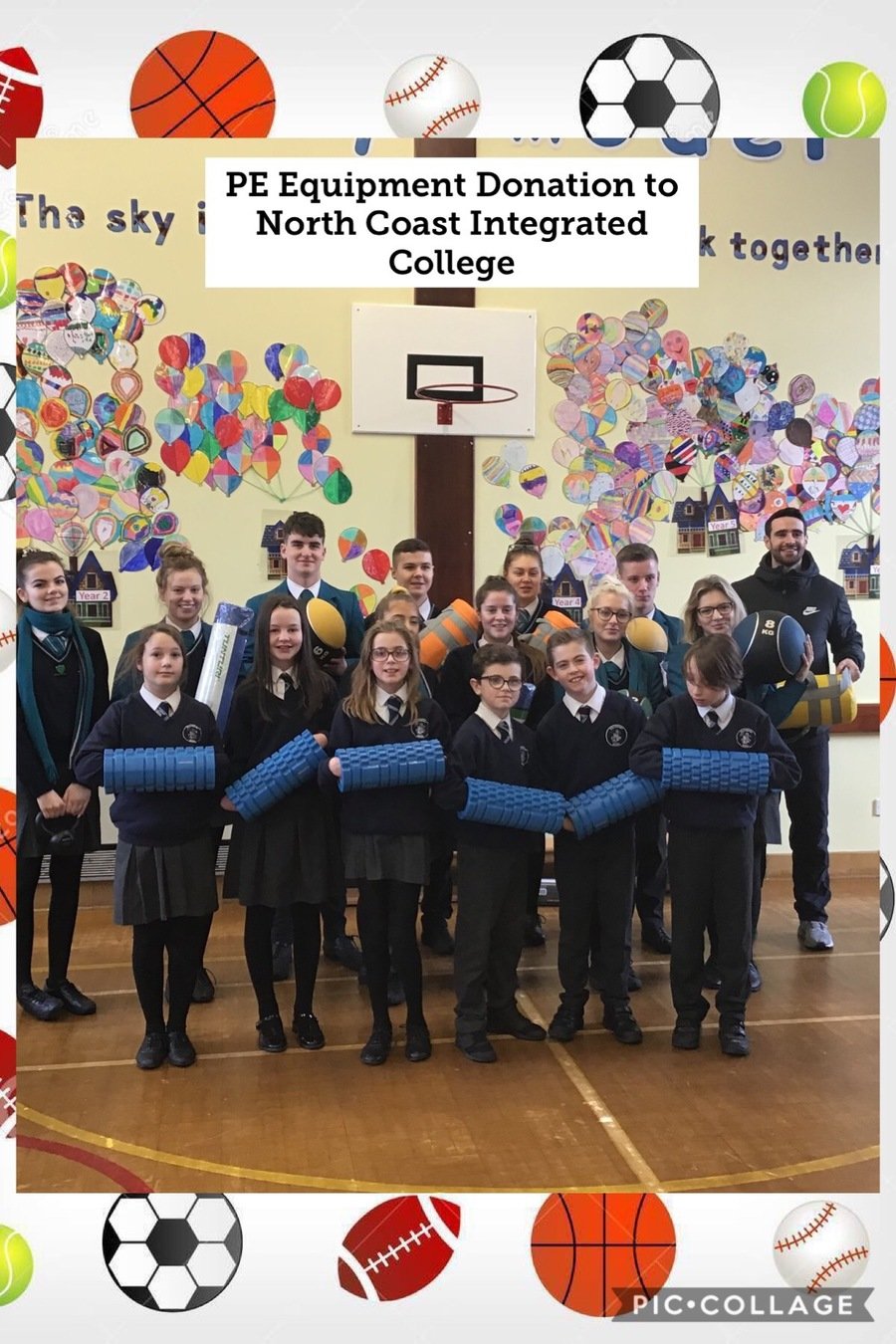 Big Schools Bird Watch 2019
Our children enjoyed going outside and exploring to find the many different species of birds that are around our school playground. They then recorded this on a survey and talked about their findings in class.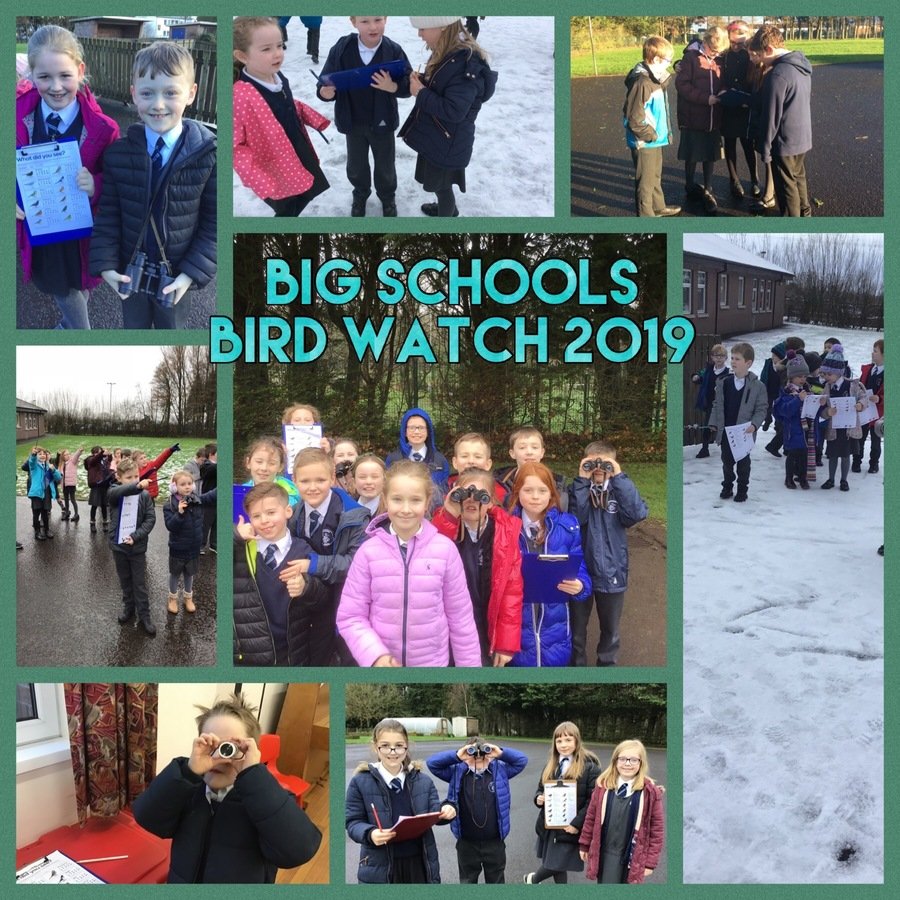 Our Lady of Lourdes Taster Day
On Wednesday 23rd January, our Year 7 pupils enjoyed a fantastic taster day at Our Lady of Lourdes. The theme this year was 'Seeing is Believing' and the pupils got to experience some magical activities, including their very own journey on the 'Hogwarts Express'!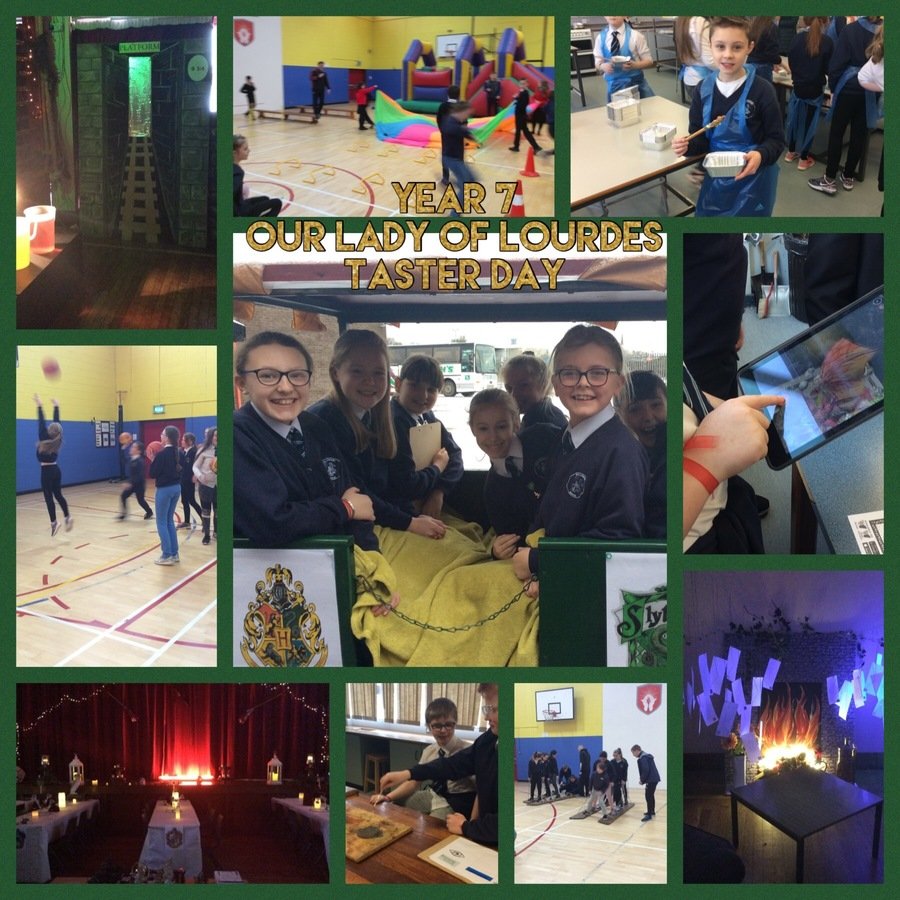 AR Prize Winners
Congratulations to our Term 1 Accelerated Reader Prize Winners. Thank you for all of your hard work and effort in trying to achieve your AR Targets and beyond. Well done!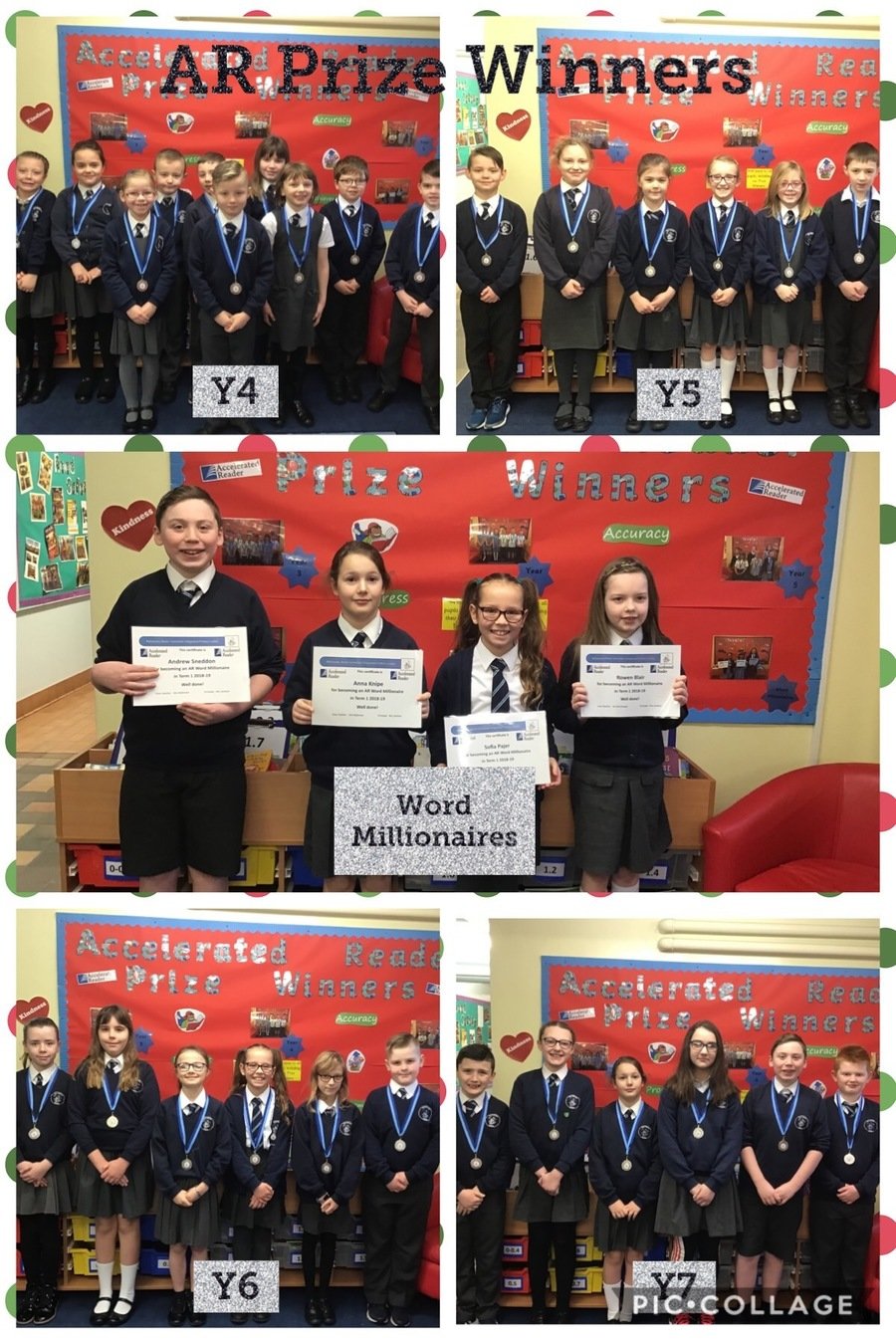 Year 6 Victorian Day
On Friday 4th January, our Year 6 classes enjoyed dressing up in Victorian clothing and taking part in a typical Victorian school day.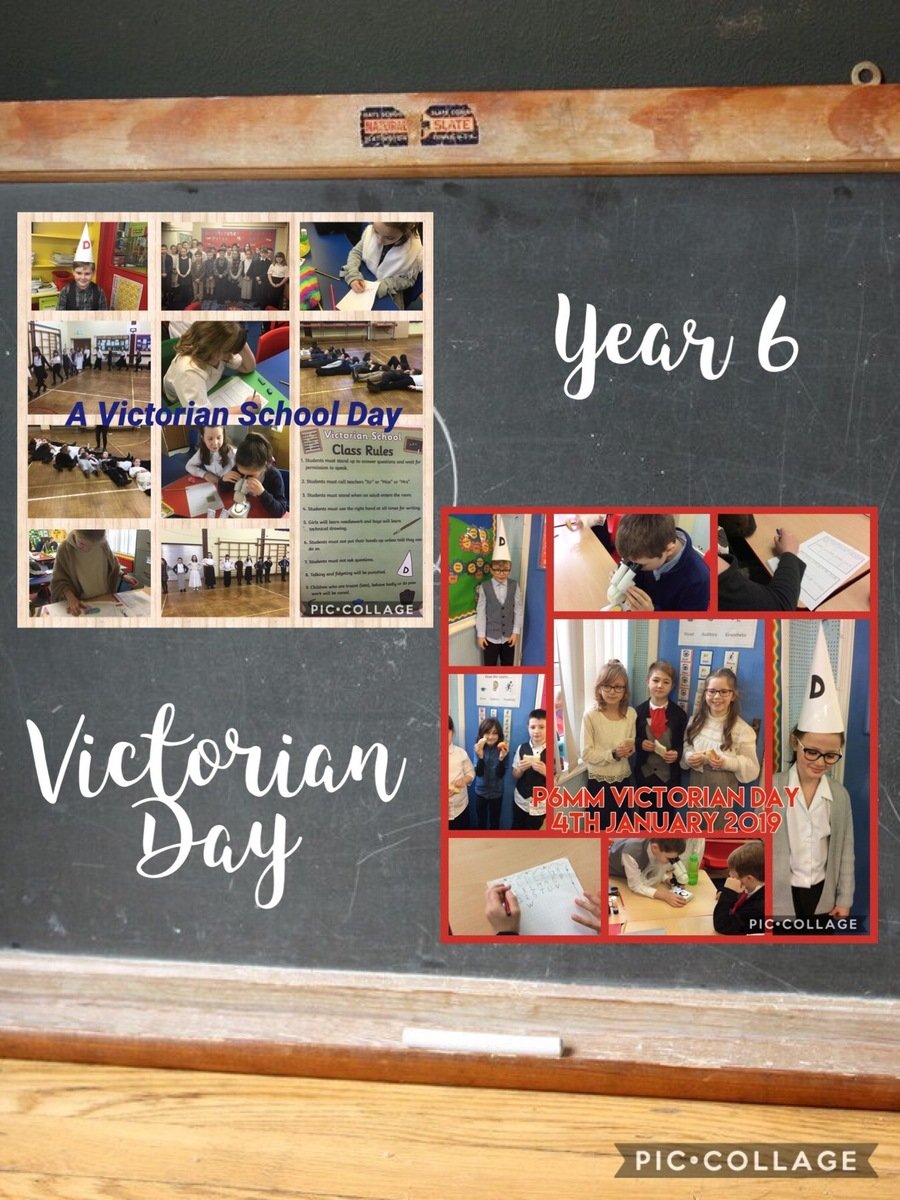 Christmas Jumper Day
Merry Christmas from everyone at Ballymoney Model CIPS!
Visit from Rev Irvine
On Friday 21st December we enjoyed a very festive visit from Rev Irvine. The children all took part in singing some famous carols during our Christmas assembly.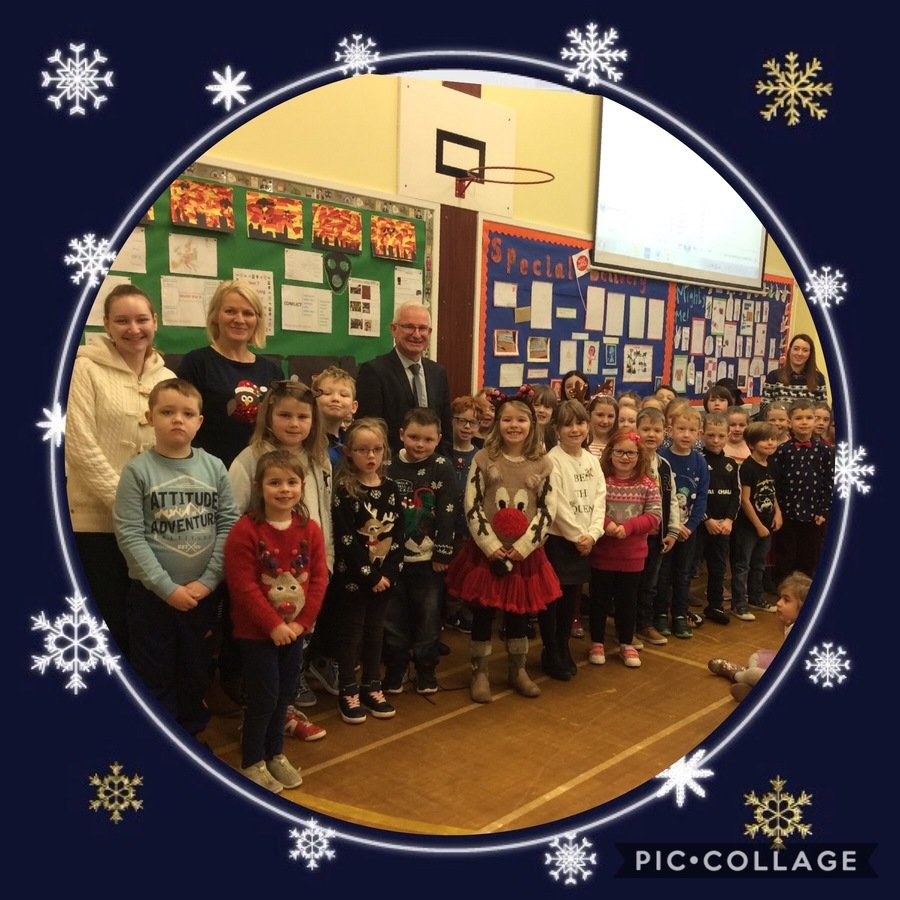 School Christmas Card
As with every year it is becoming increasingly harder to chose a design for our school Christmas card. This year we had more entries than ever and we were unable to chose just one winner. Thank you to everyone that took part!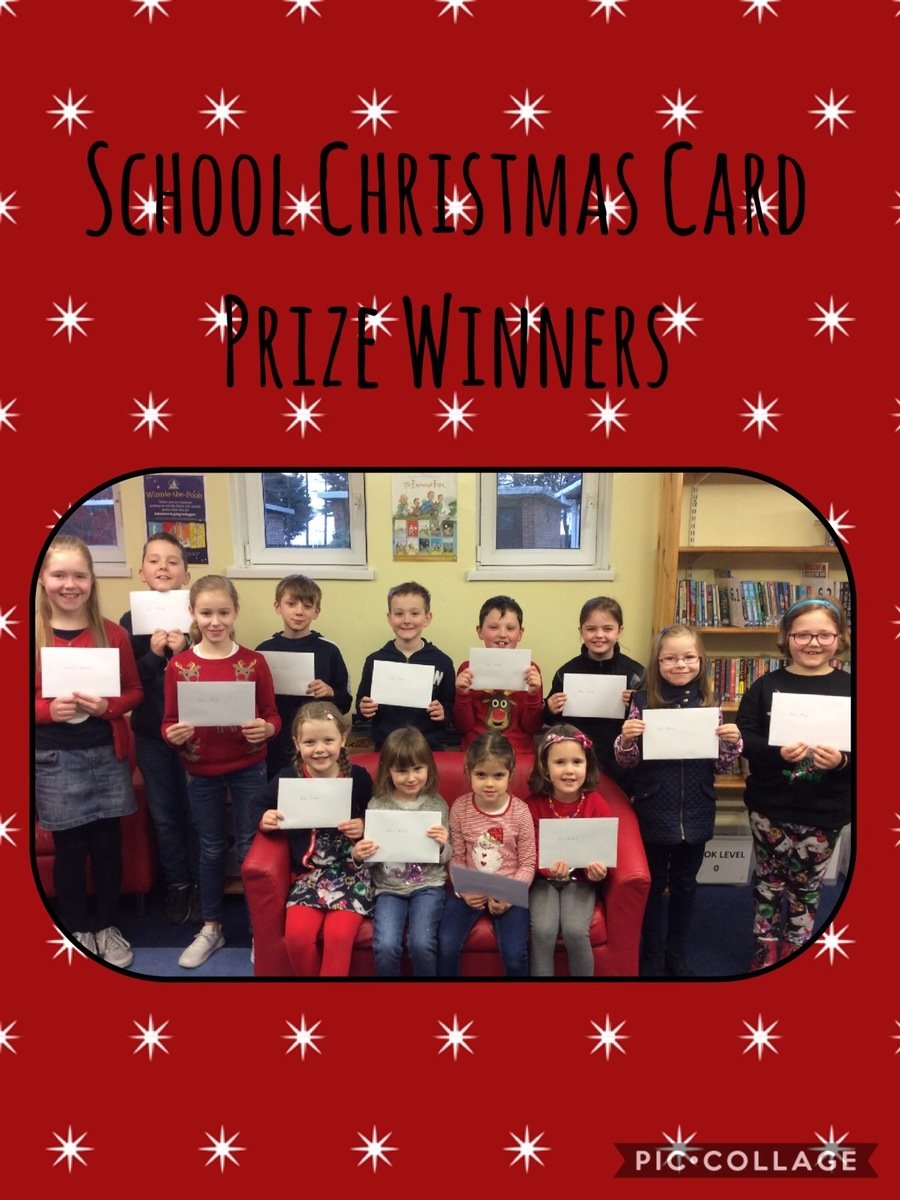 PTA Christmas Hamper Winners
Congratulations to our PTA Christmas Hamper winners. Our thanks to the PTA for all of their time and effort in putting these lovely hampers together.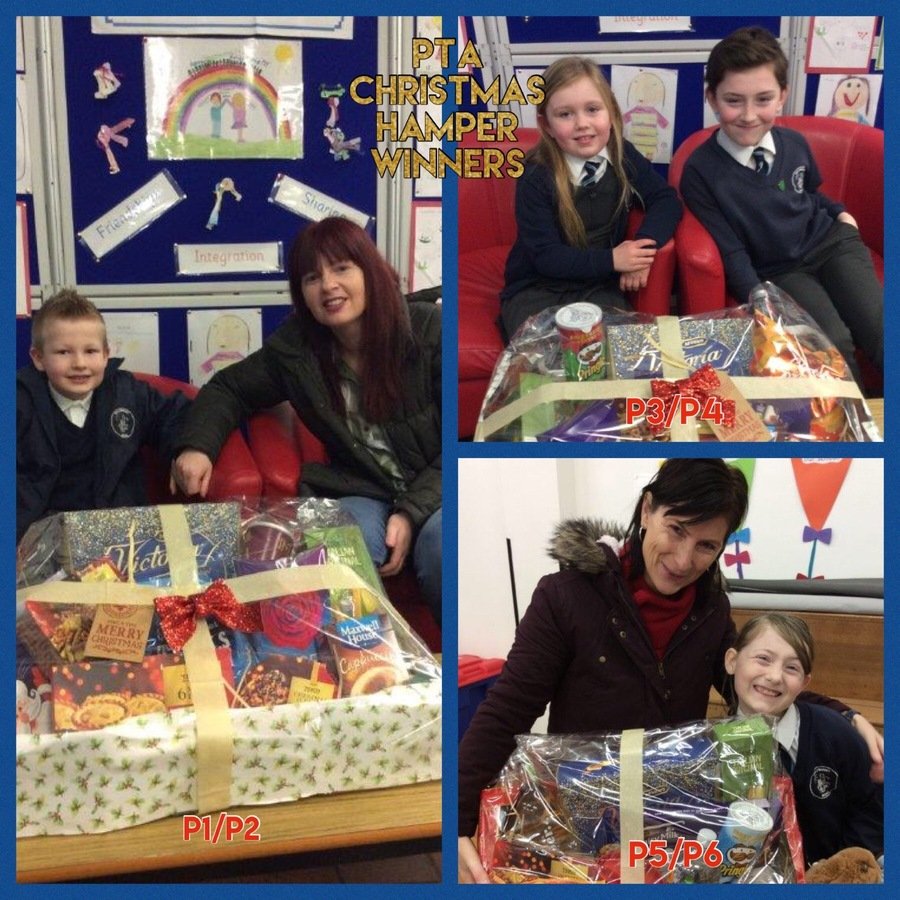 Christmas Concerts
Year 1 - Whoops-a-Daisy Angel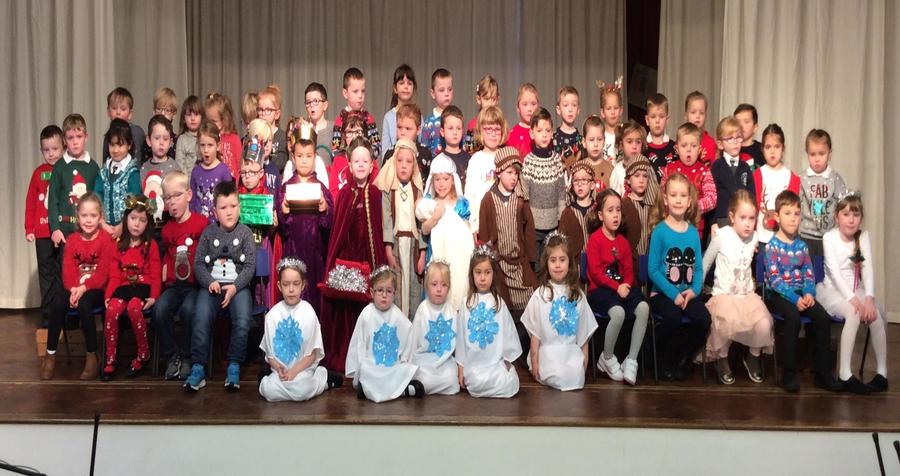 Year 2 - Snowman at Sunset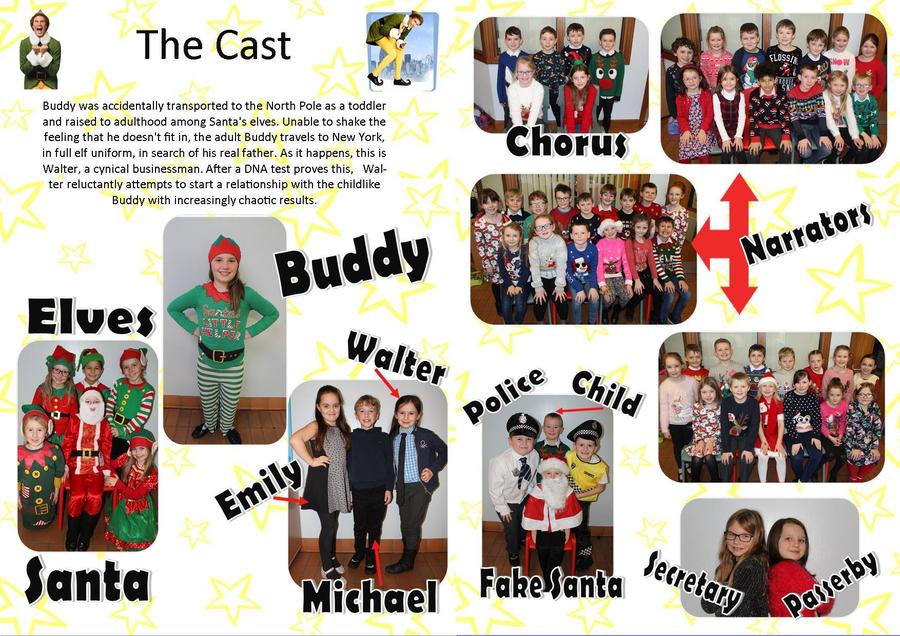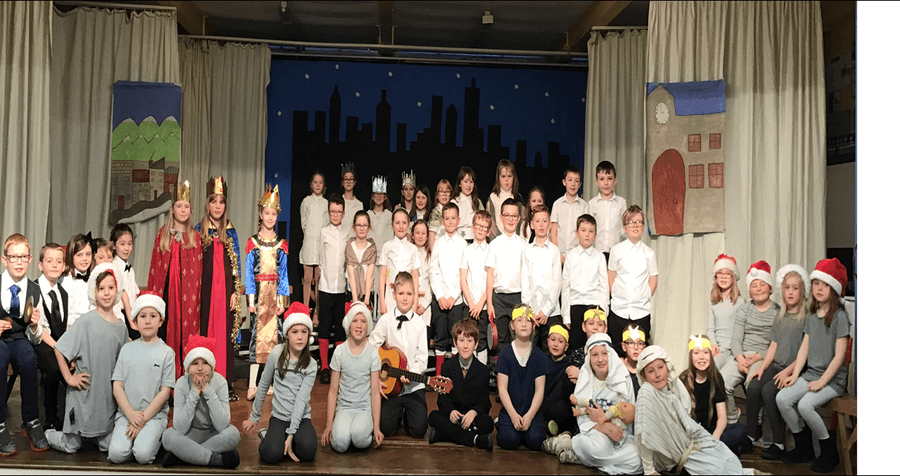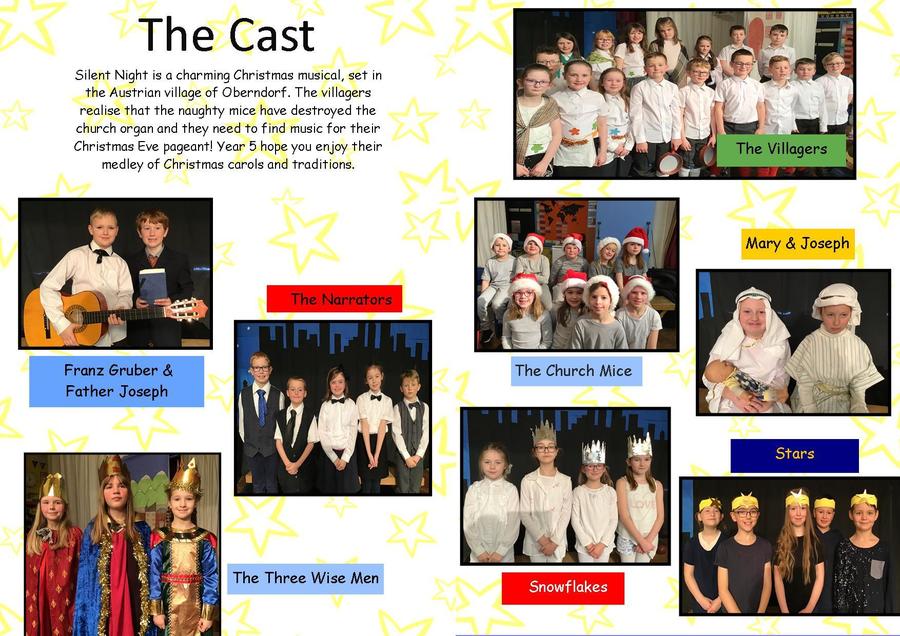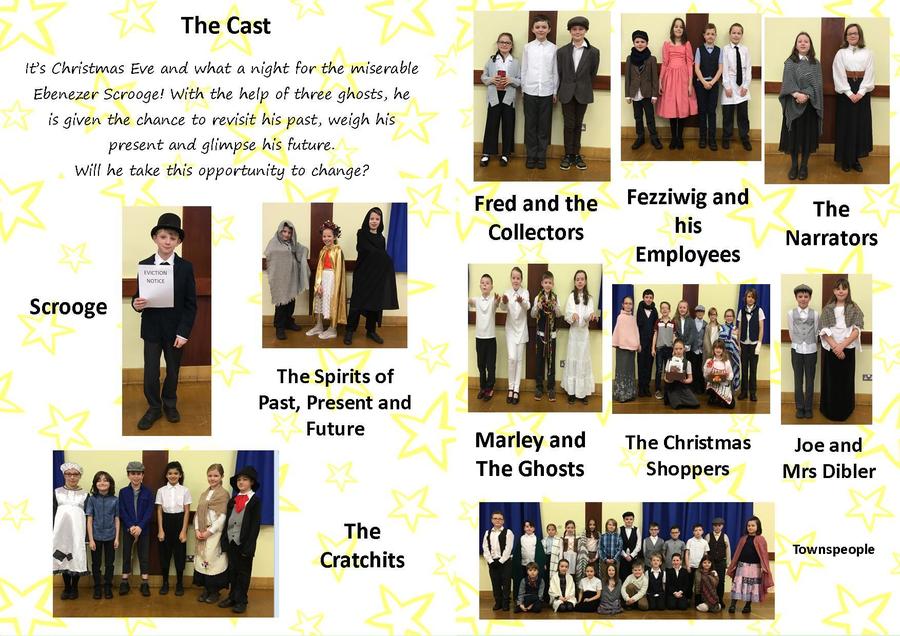 Year 7 Christmas Choir at Tesco
On Wednesday 19th December, Year 7 enjoyed a visit to Tesco to sing a selection of Christmas songs and carols. They all sounded amazing, and don't they look festive!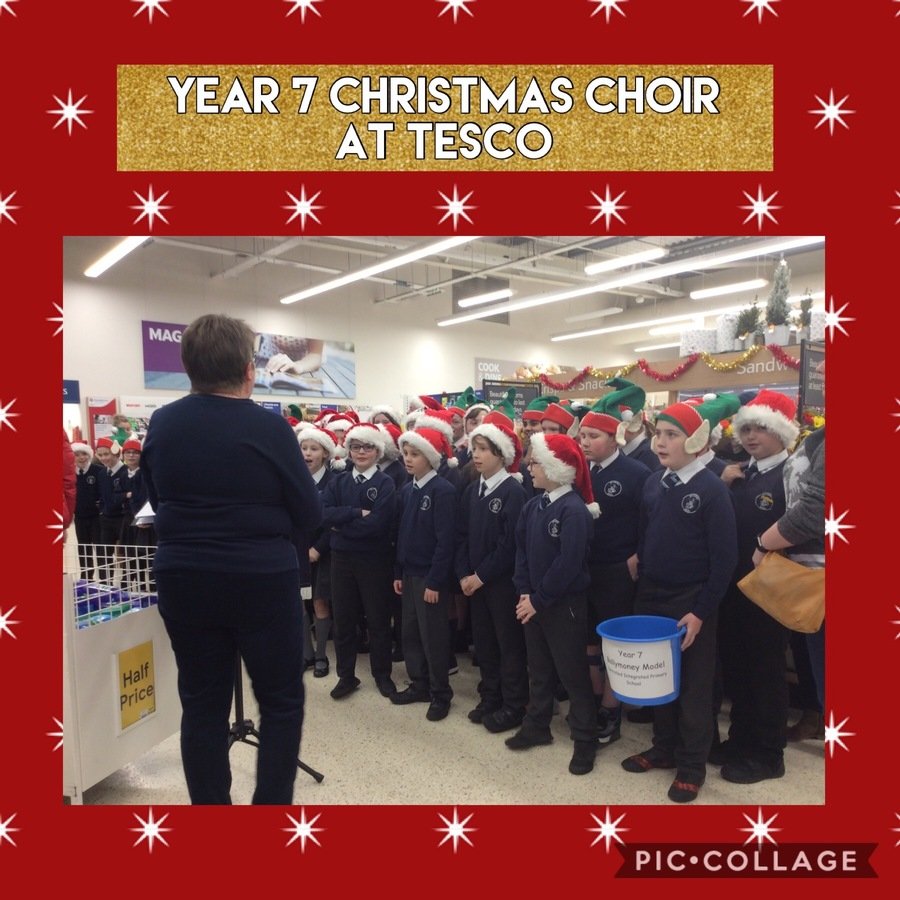 Christmas Dinner
On Thursday 6th December, children and staff thoroughly enjoyed our school Christmas dinner.
A big thanks to the ladies in the kitchen for preparing the scrumptious dinner.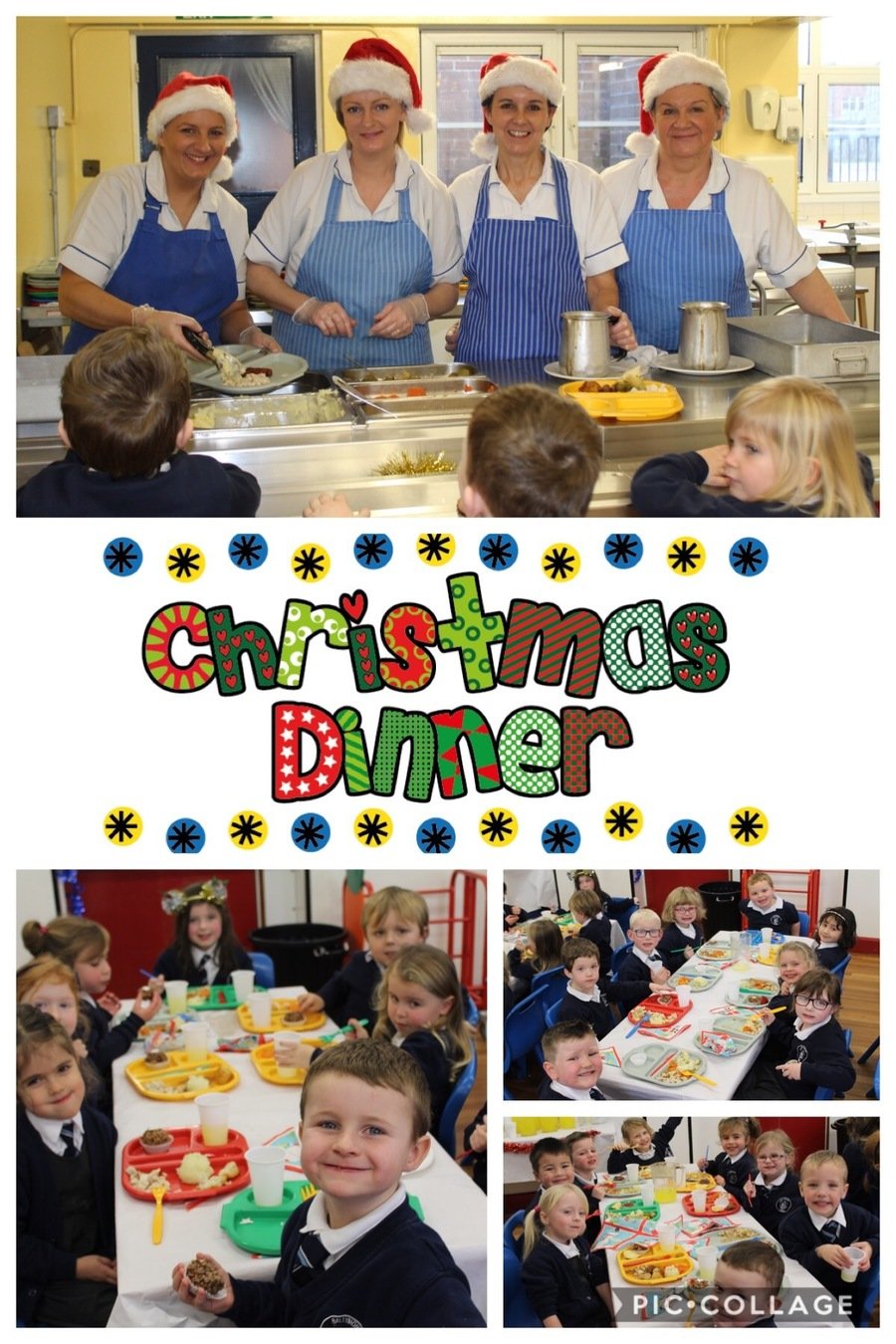 Smart Uniform Award Winners
Congratulations to all of our Smart Uniform Award Winners. Thank you for all of your efforts to look presentable in your full school uniform.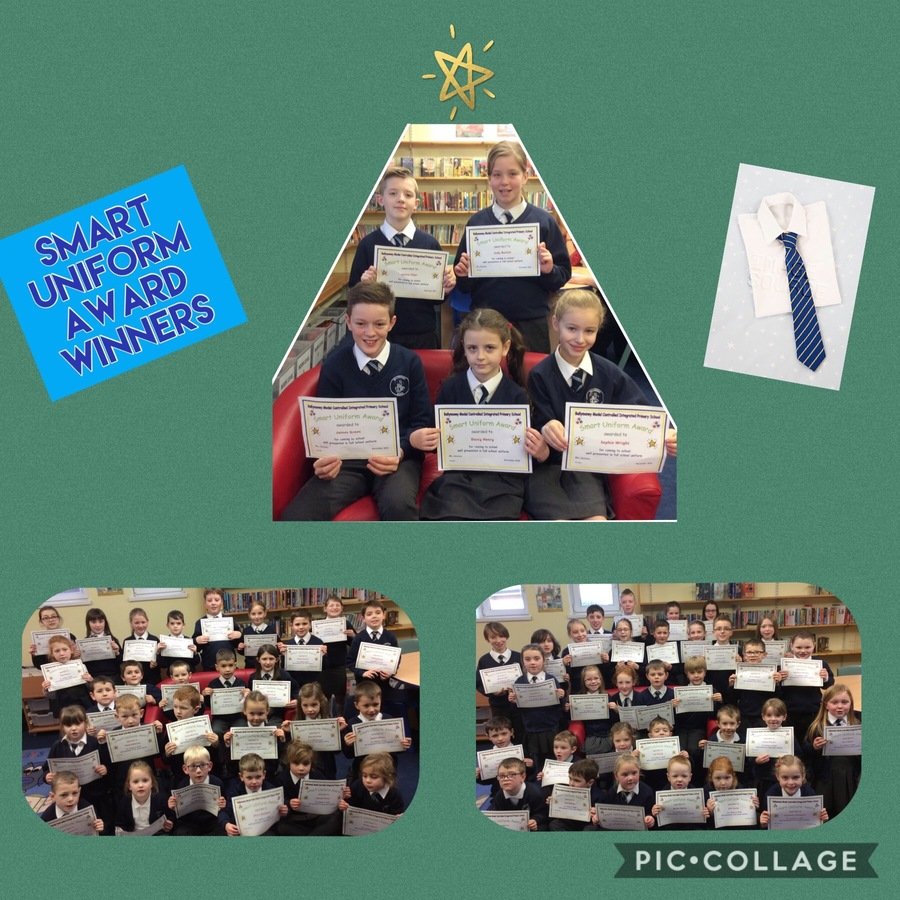 Year 7 Ballymoney High Taster Day
On Friday 7th December, both of our Year 7 classes enjoyed a fun-filled taster day at Ballymoney High School. They took part in a wide range of activities, including decorating Christmas shortbread in Home Economics and doing cool firework experiments in the Science Lab. We are very grateful to the staff at Ballymoney High for putting on such a wonderful day.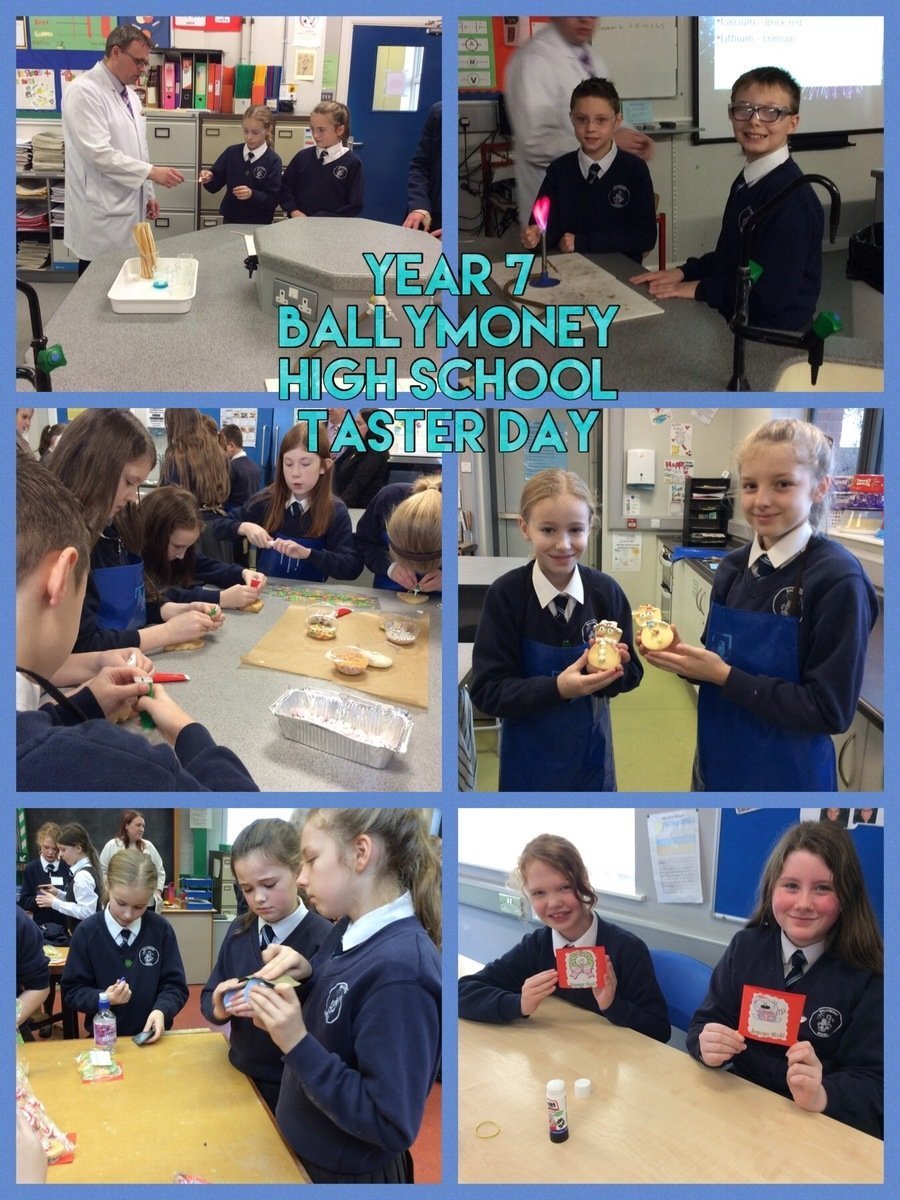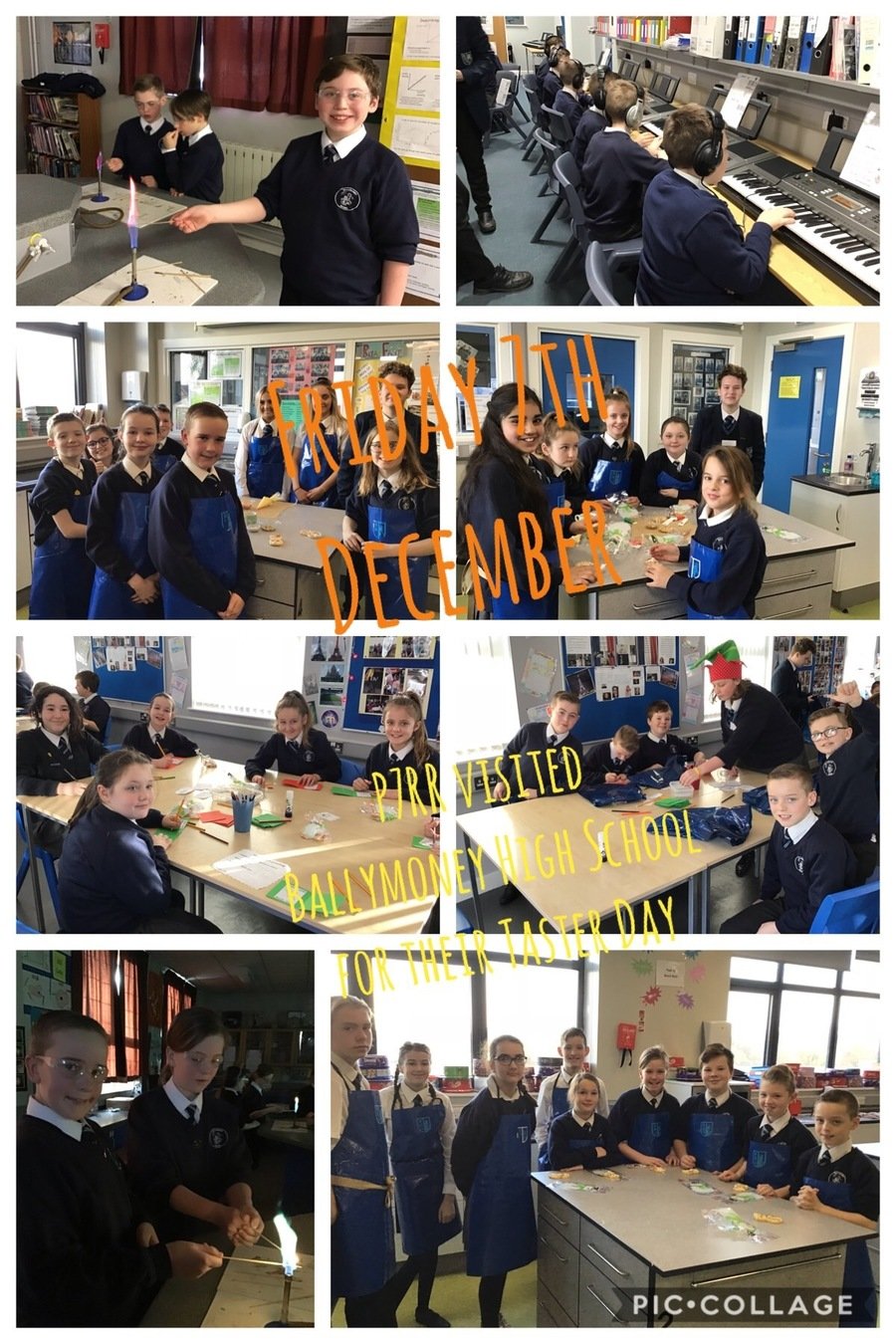 Orchestra - Lunchtime Rehearsal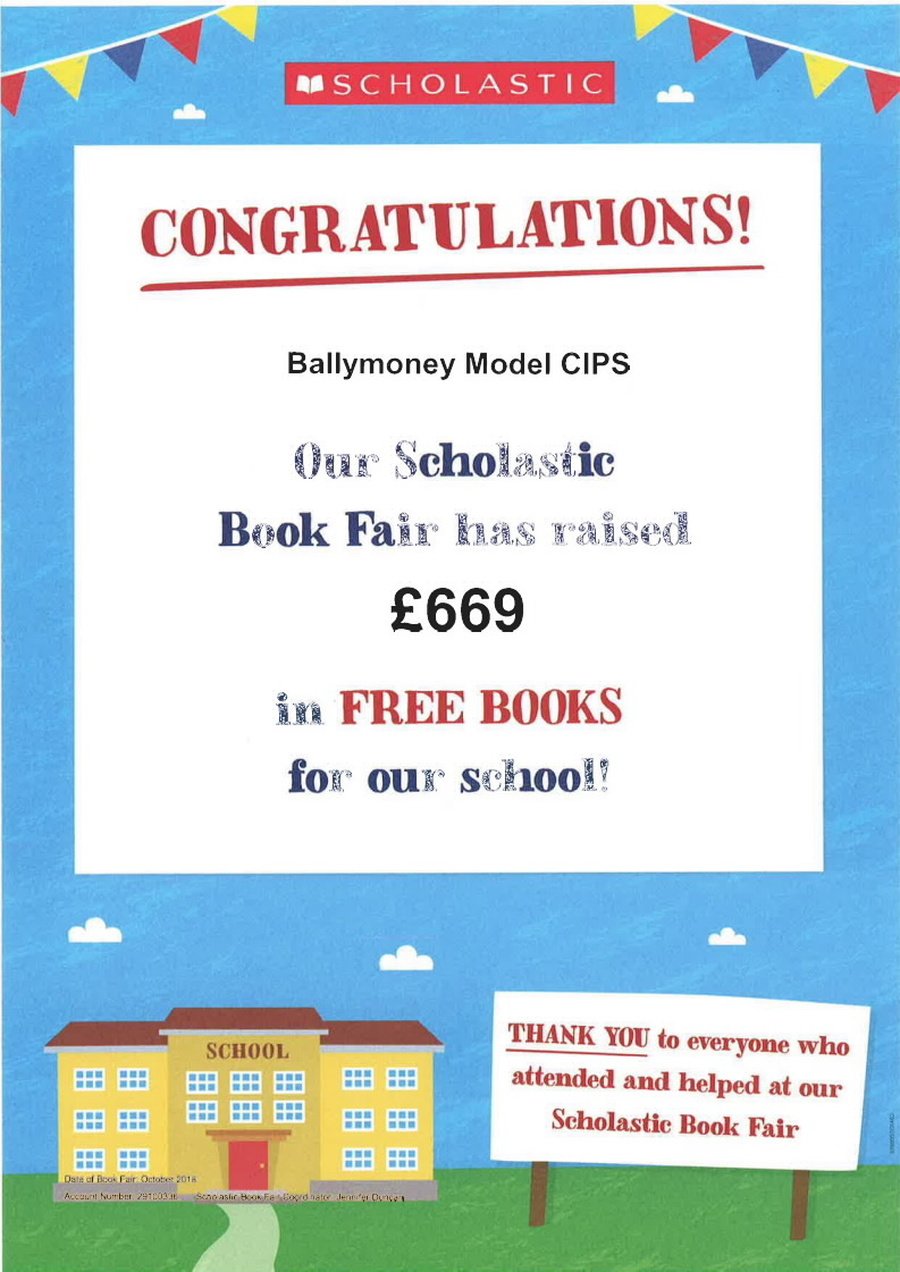 Ditch the Dark
Children dressed in brightly coloured clothing and accessories
for Ditch the Dark Day.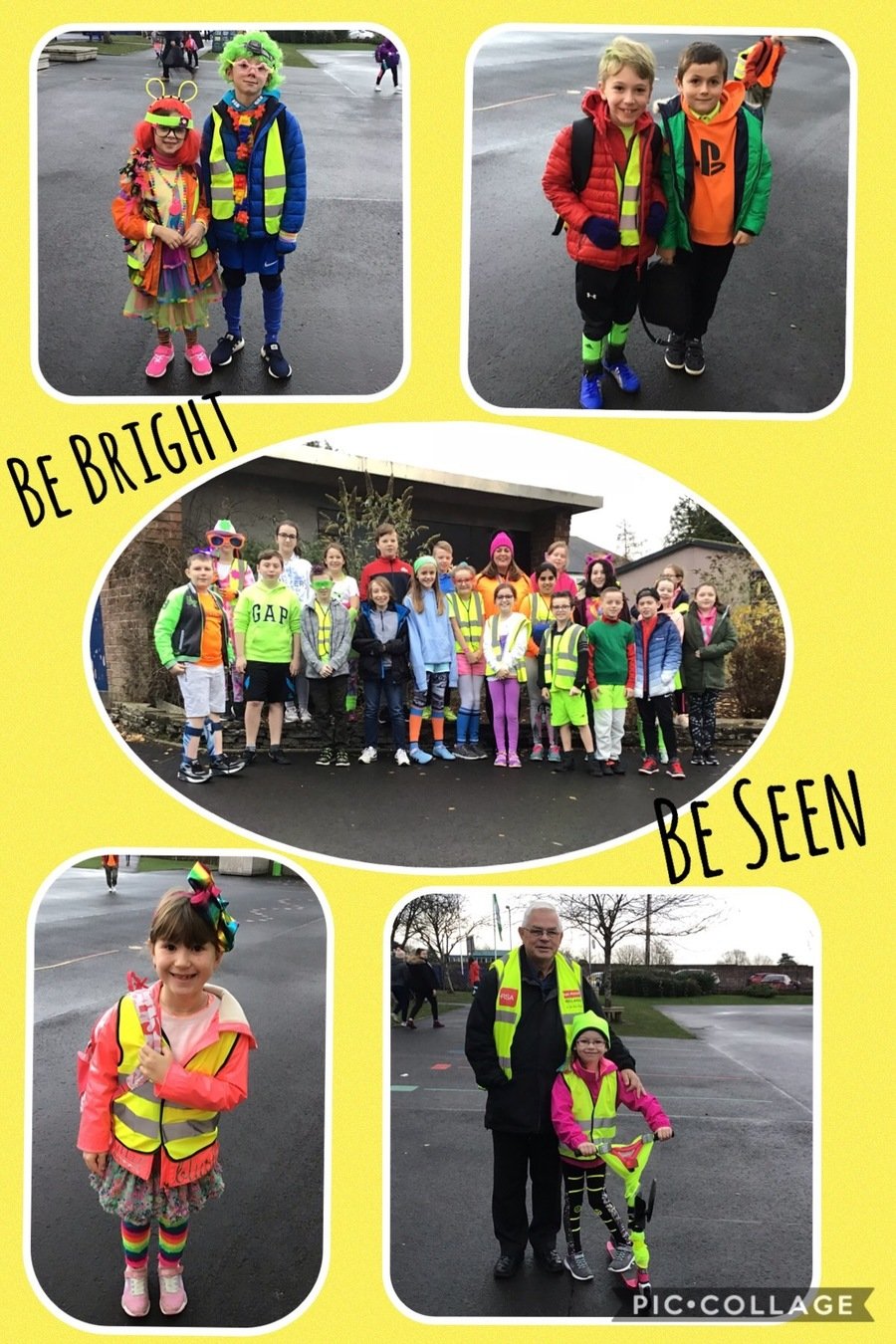 Ditch the Dark
Our children took part in Ditch the Dark day. We encourage children to wear brightly coloured colthing when travelling to and from school.
'Be Bright, Be Seen'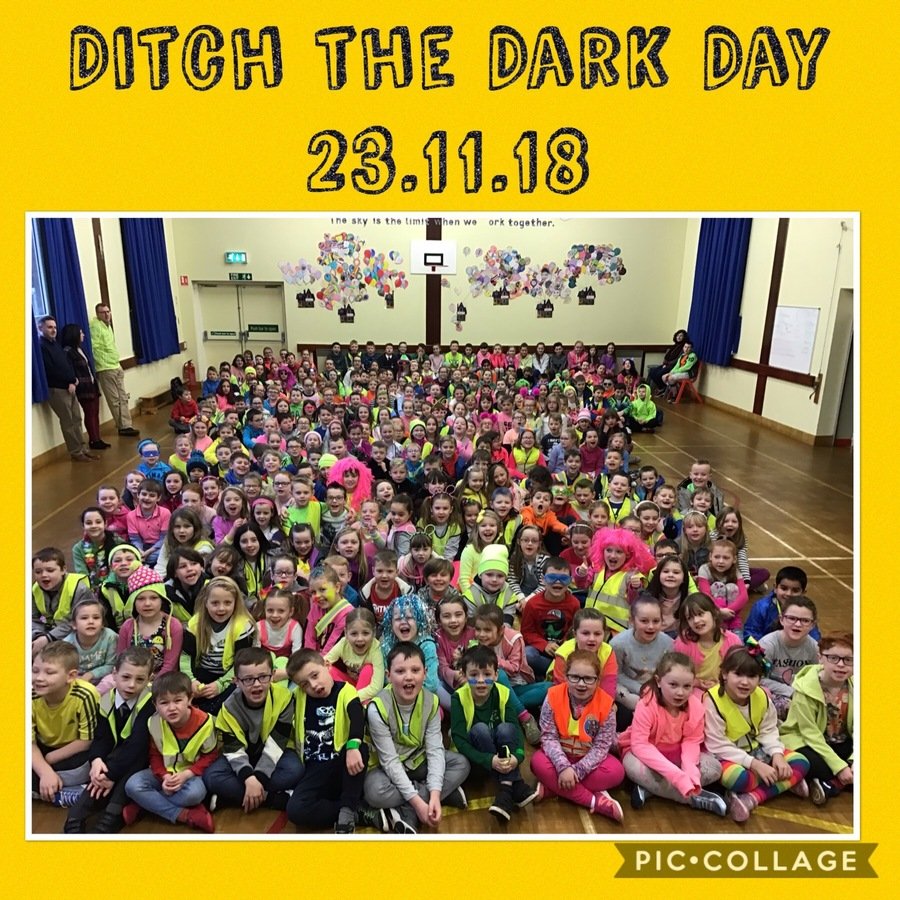 Road Safety Week
Year 4 enjoyed learning about Road Safety as part of our Road Safety Week celebrations. The pupils listened carefully to Victoria's talk and when they came back to class, they were keen to share what they had learned. They used their knowledge to spot safe places to cross the road and discussed dangers faced by pedestrians.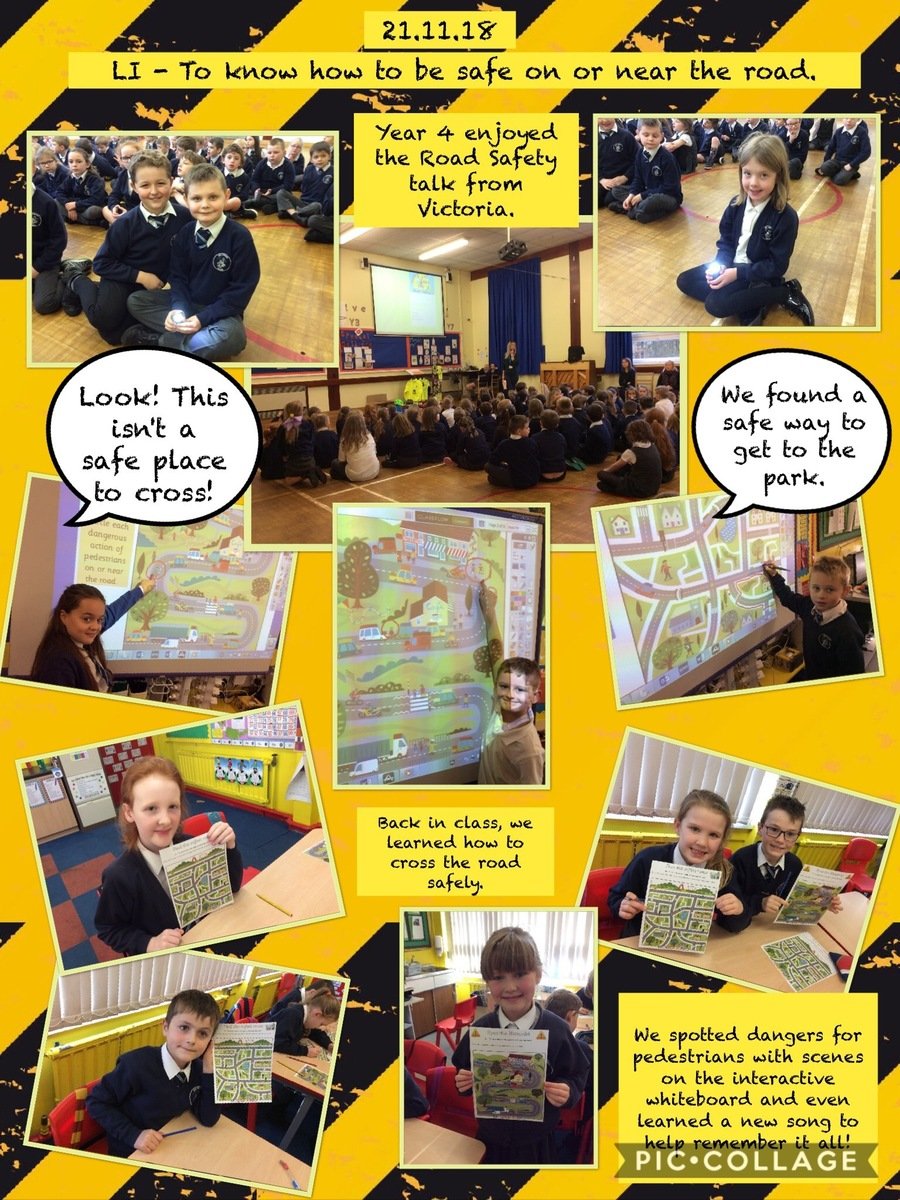 Road Safety Week
Year 6 enjoyed learning and researching about the most cycling friendly countries in the world as part of Road Safety Week.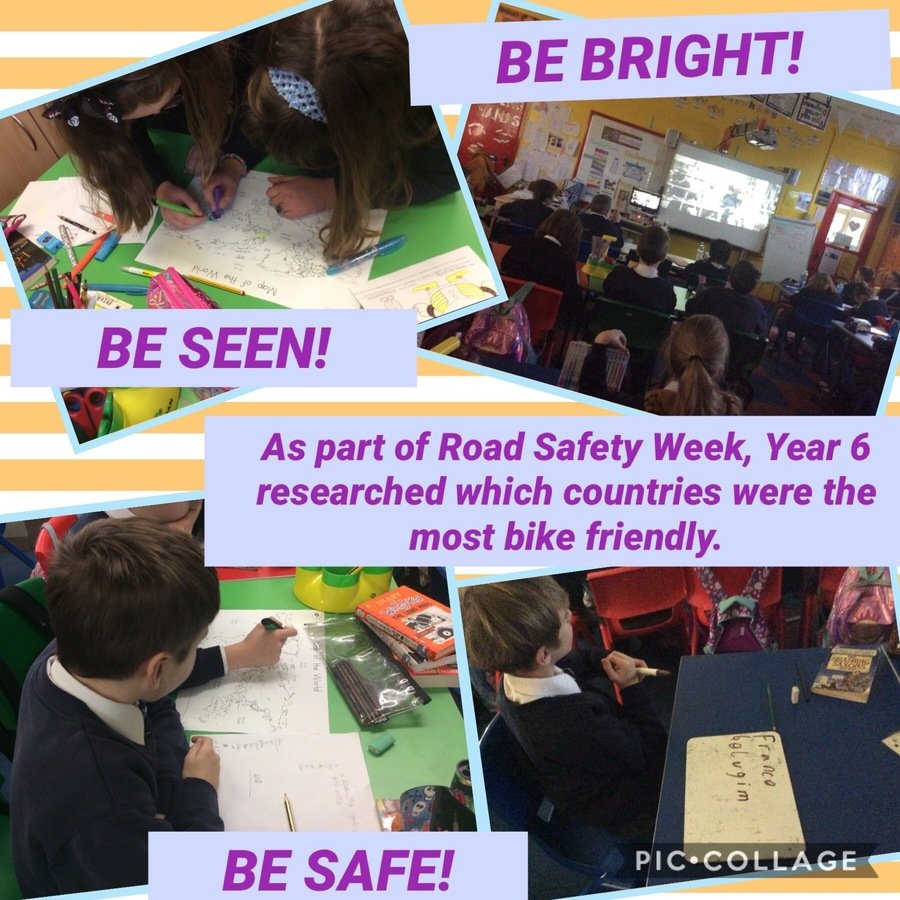 Road Safety Week
From 19-25 November 2018, it is 'Road Safety Week'. The children will be learning all about road safety and travelling safely to and from school.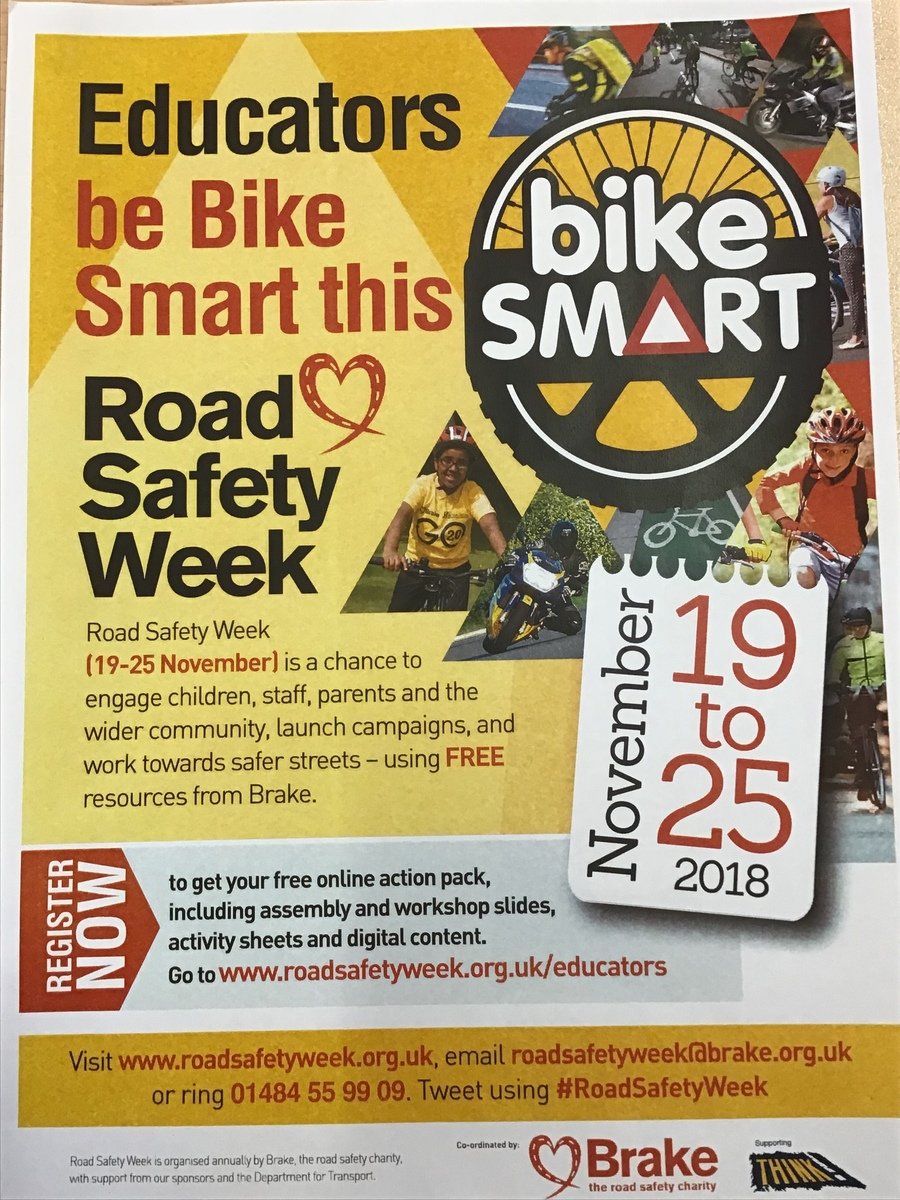 Harvest Food Parcels
Our Year 7 classes set off to deliver food parcels to the local community.
The contents of the food parcels were kindly donate by families and friends from the school.
Thank you very much for your contribution.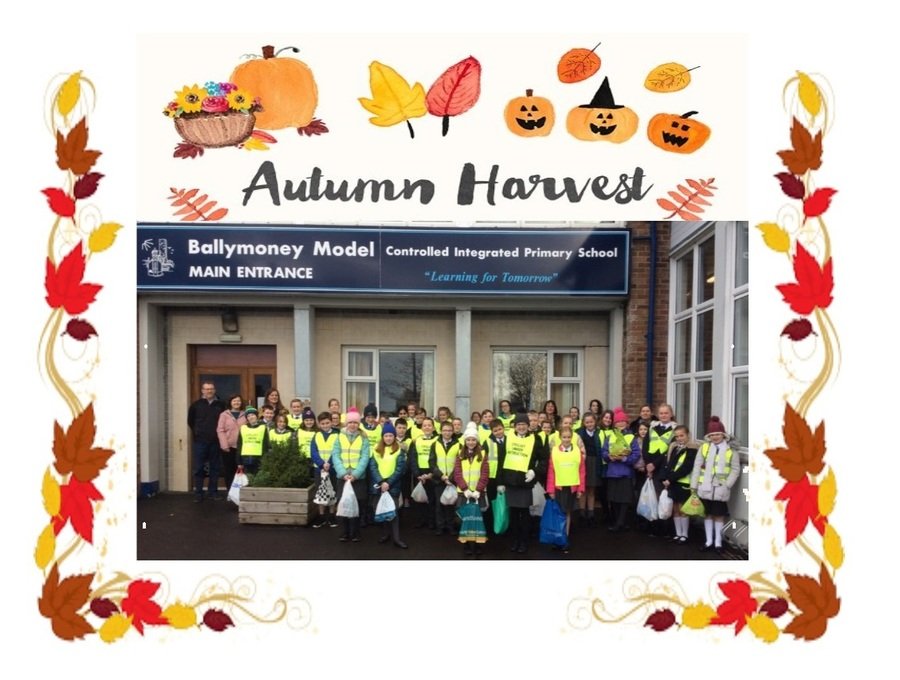 Visit to see the Ulster Orchestra
Pupils in our school orchestra thoroughly enjoyed their visit to see and hear the Ulster Orchestra.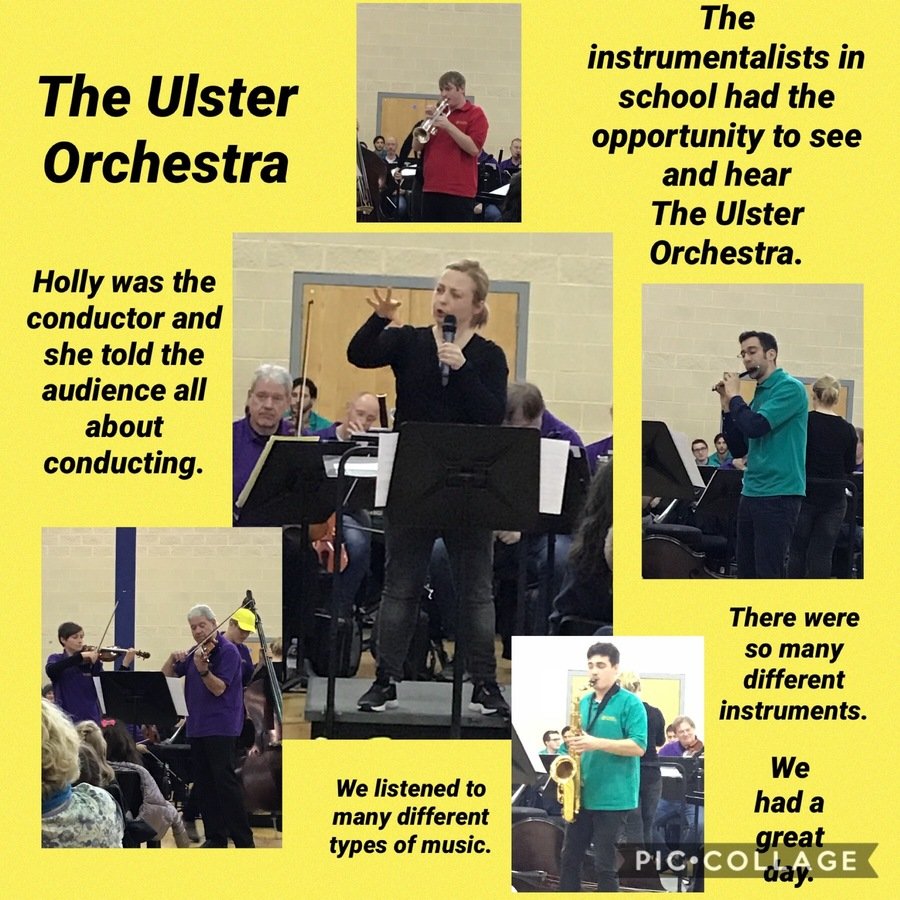 Early Einsteins Club
The Early Einsteins club have been carrying out a variety of experiments this term, have a look below to see how the group made a balloon rocket fly.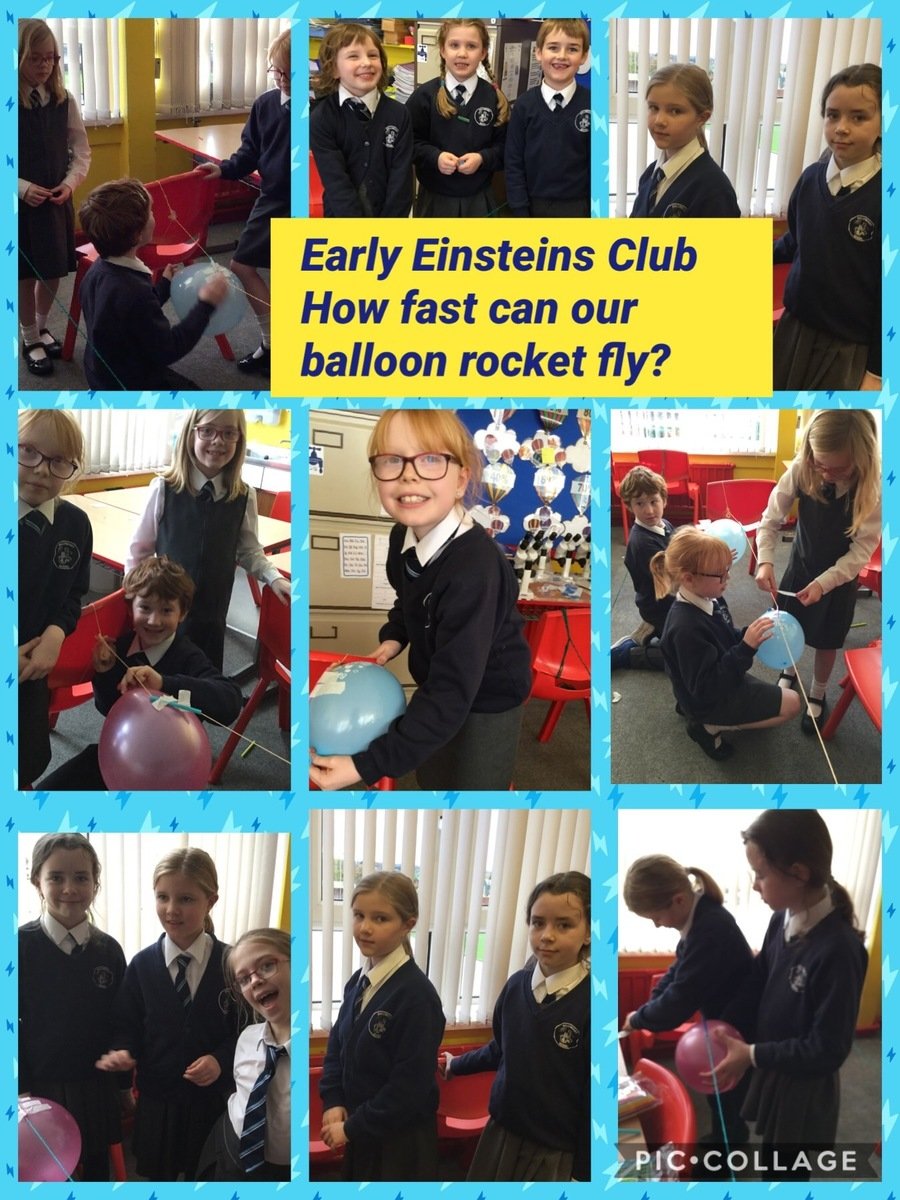 Dairy Council Northern Ireland
Our Year 5 classes had a visit from the Dairy Council Northern Ireland.
We learnt lots of ways to keep a balance between what we eat and the exercise we do.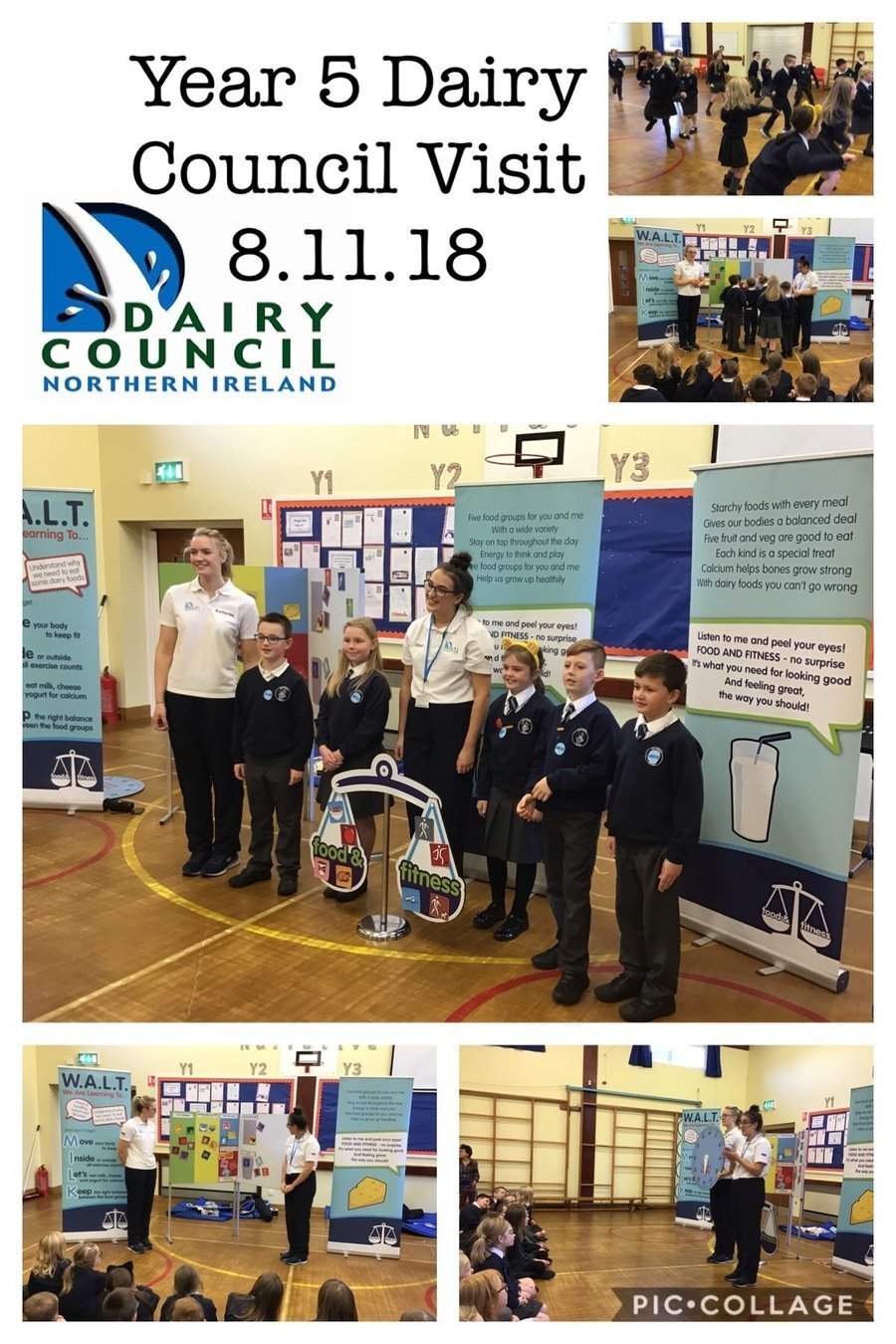 Eco-Committee awarded Green Flag
We have proudly been awarded the Green Flag in recognition of our environmental work.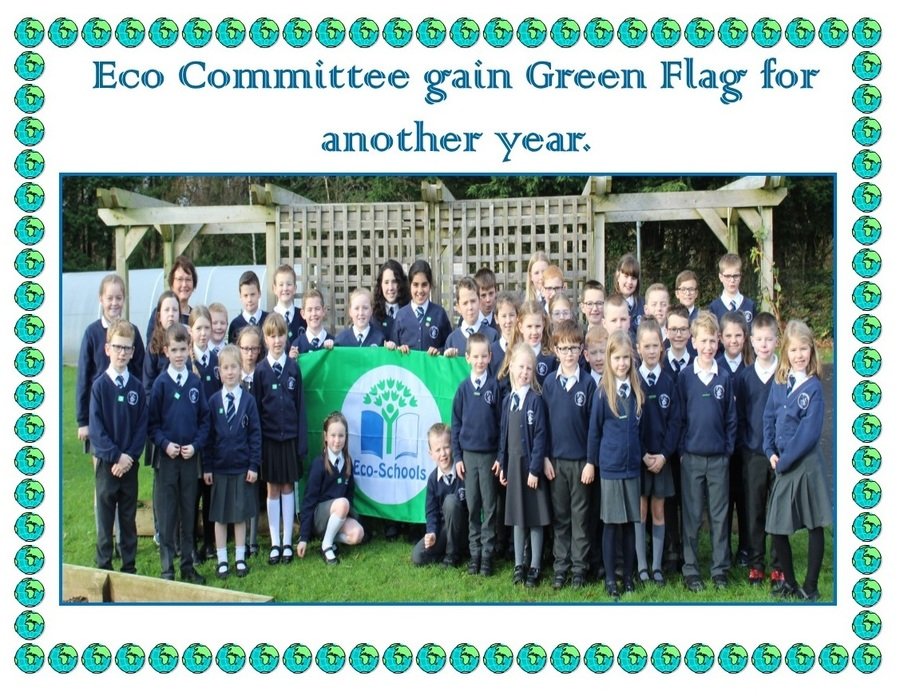 Eco-Committee
Meet our new Eco-Committee 2018-19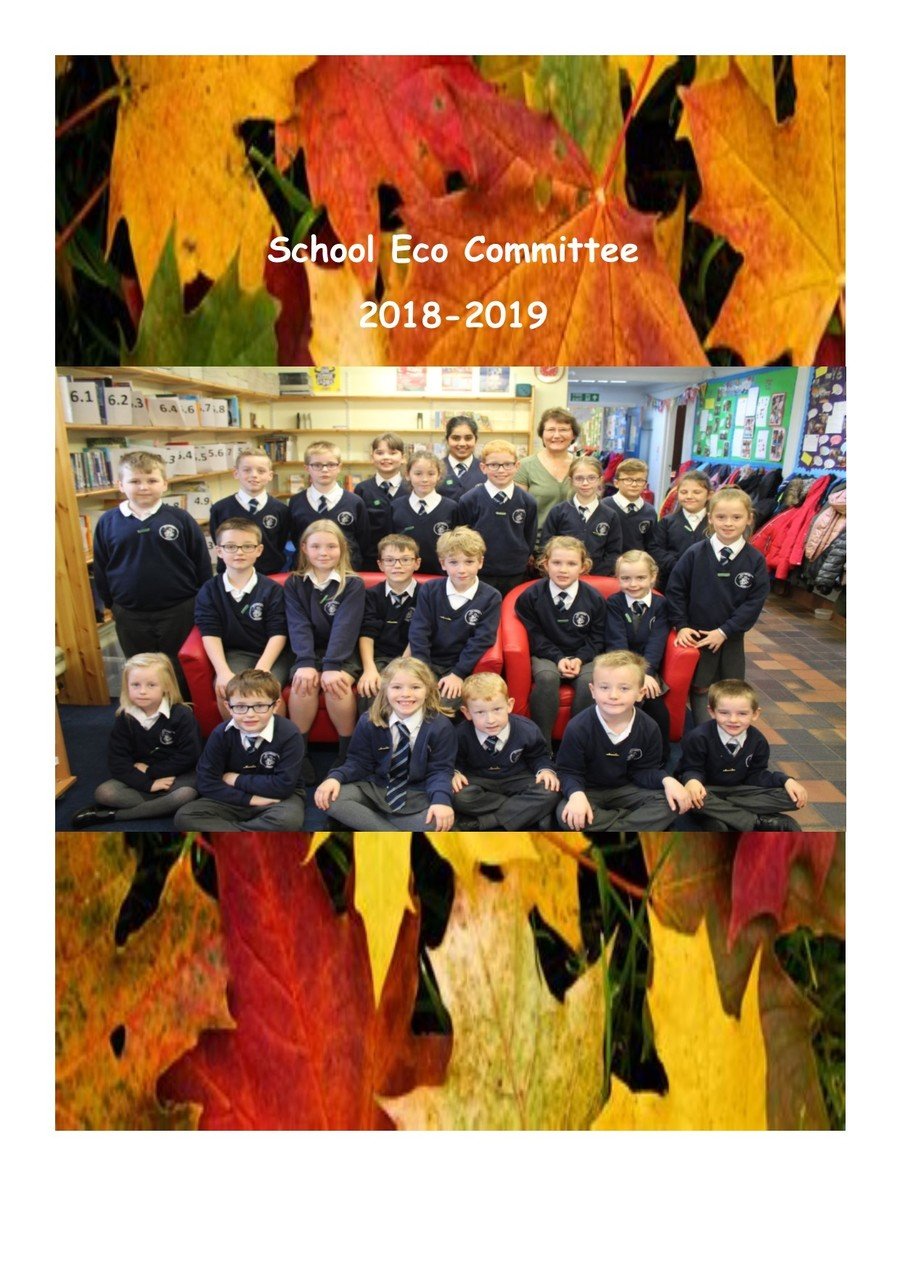 Remembrance Day
Some of our children laid a wreath on behalf of the school for Remembrance Day.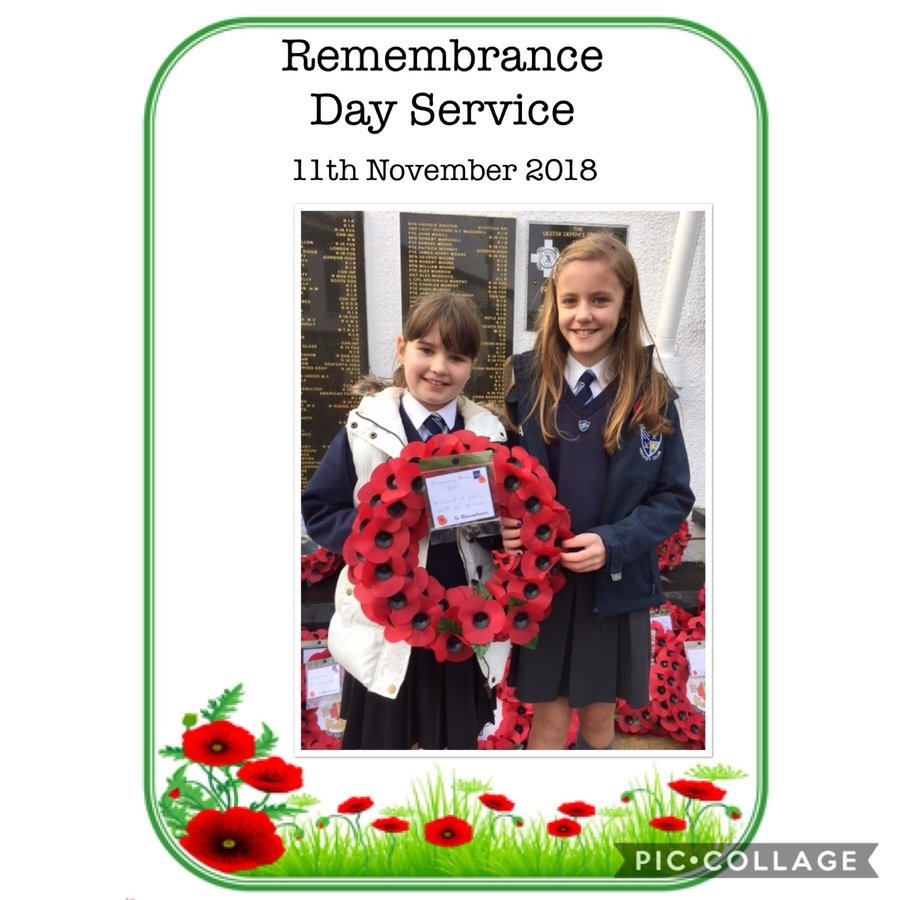 Christmas Shoebox Appeal
Thank you to our parents for their kindness in sending in items for the Christmas Shoebox Appeal. The shoeboxes were collected on Friday 9th November to begin their journey to those less fortunate than us.
Year 4 Class Visitor
Year 4 enjoyed a visit from an estate agent as part of their 'Houses and Homes' topic.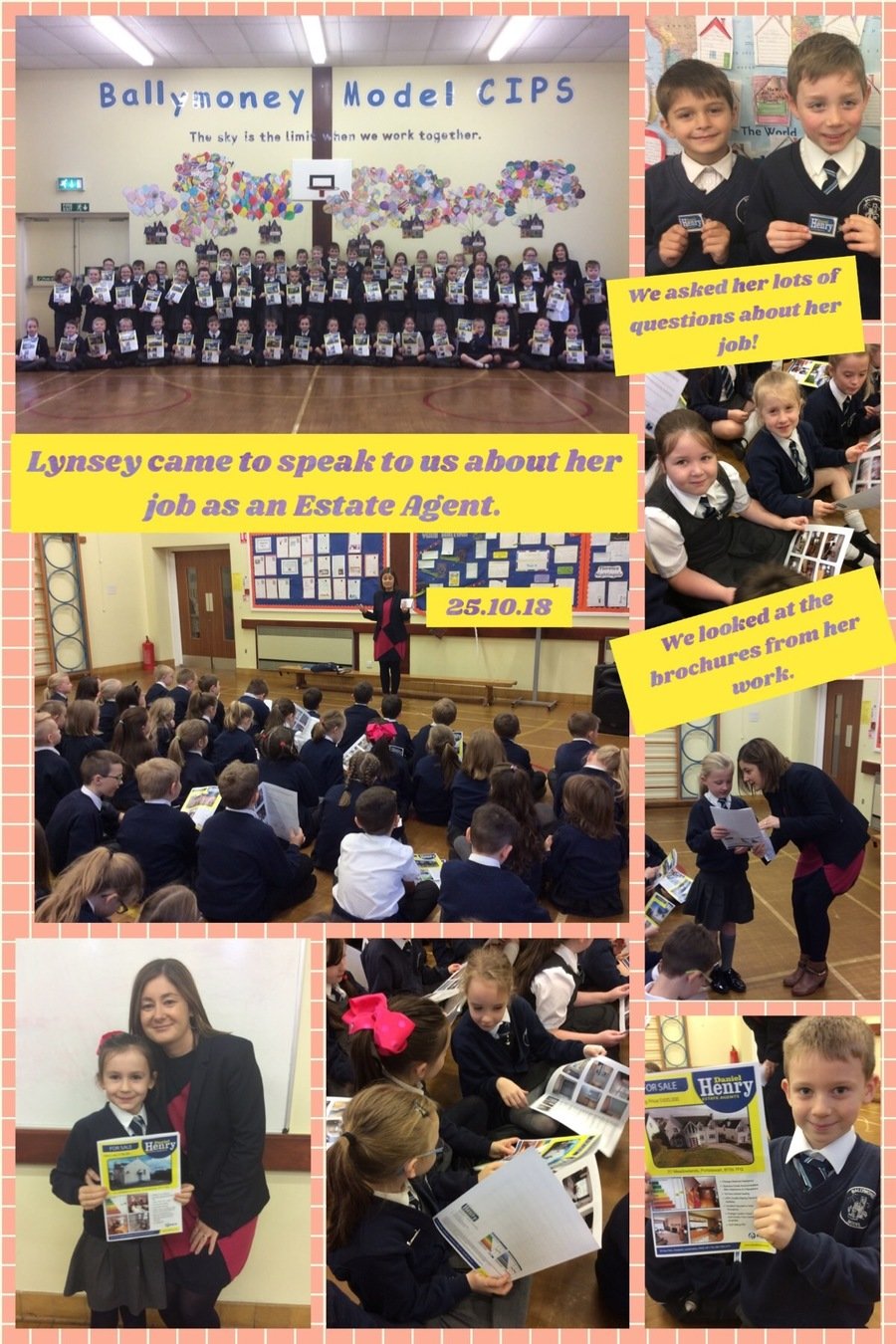 Active Kids Vouchers
Thank you to everyone who helped collect the Active Kids vouchers last year. Recently, the package of goodies arrived and today we took them out to play!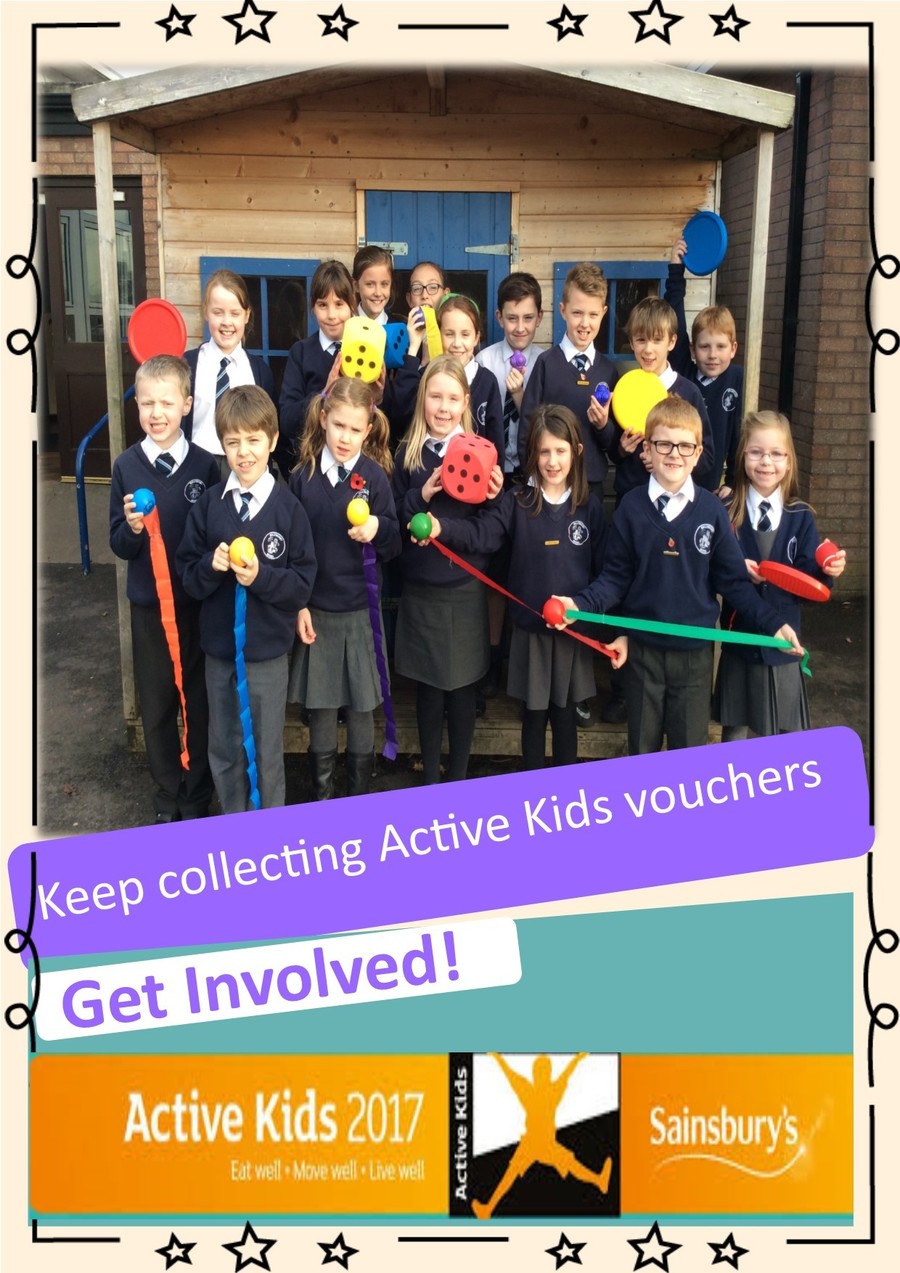 School Council
Meet our new School Council for 2018-19.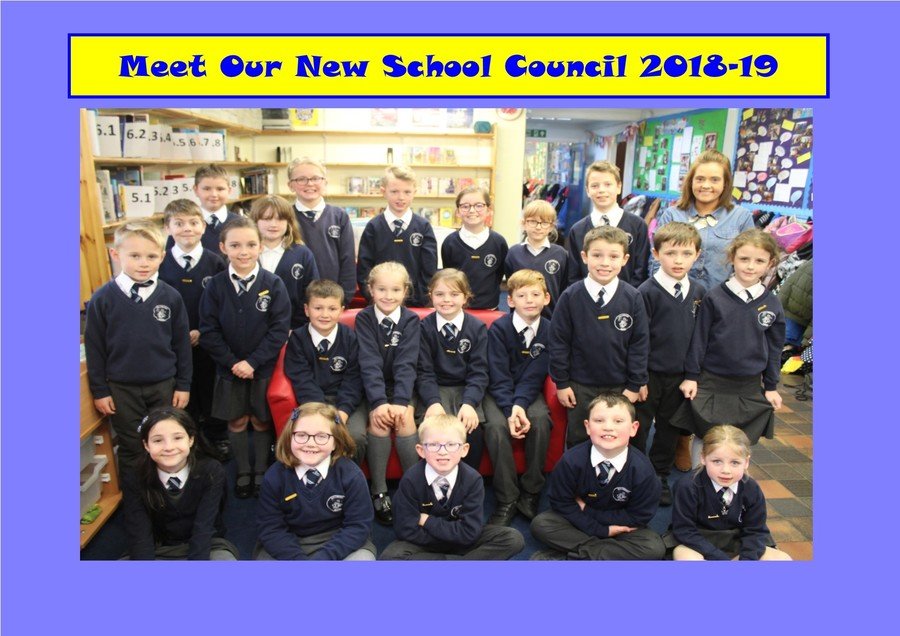 Museum Exhibition
On Thursday 28th September we had a fantastic time at Ballymoney Museum as they had an exhibition showcasing and celebrating the history of our school.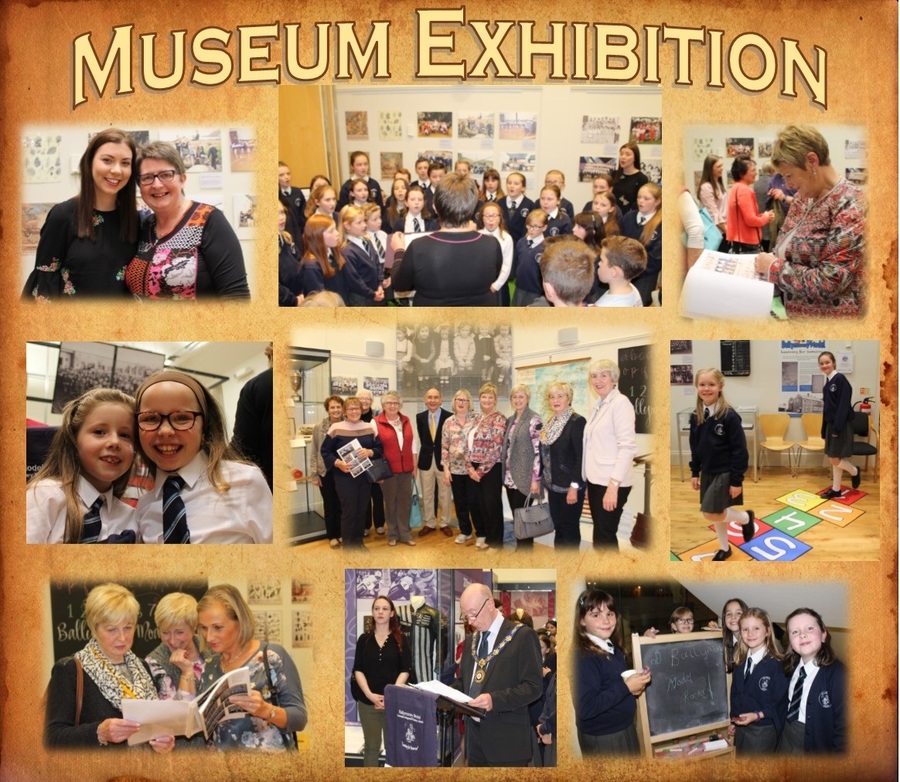 Download MS Office at Home
Students are now able to download MS Office at home FREE OF CHARGE! Take a look at the instructions below on how to do it!
How to Download MS Office at Home for Students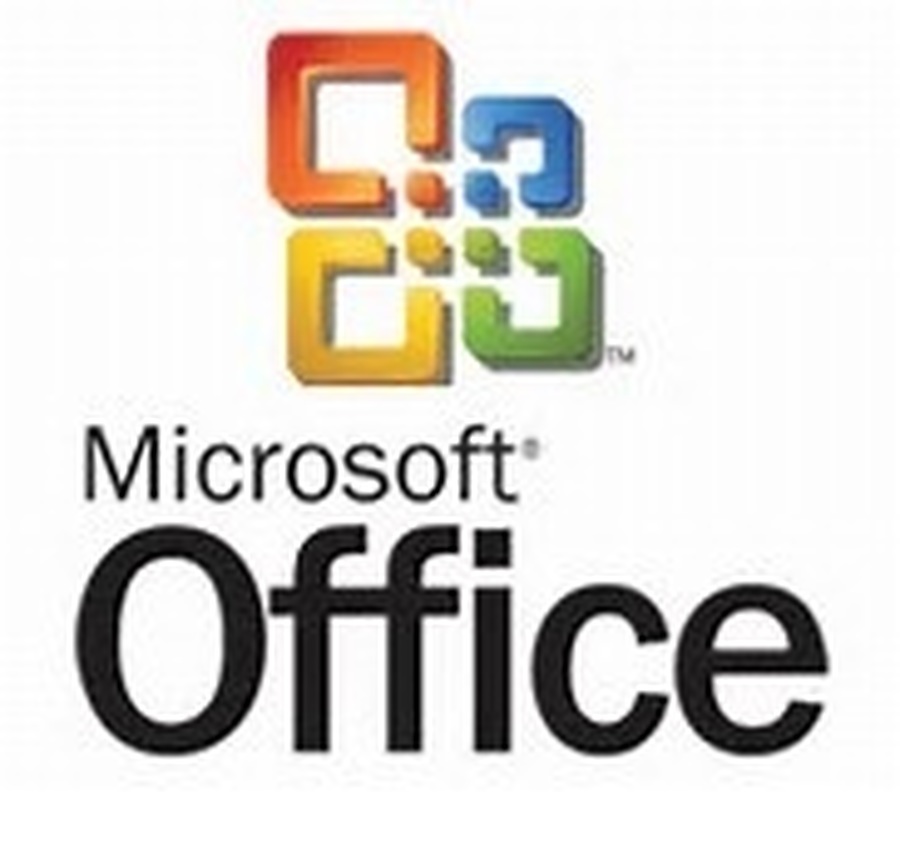 Odd Sock Day
We celebrated Integration month on Thursday 16th March by wearing odd socks to school. We are all different but it doesn't matter!
Check out the video we made to celebrate the event. Click here or on the picture below to watch it!
Golden Rules
Our School Council worked to create Our Golden Rules.
Our Prospectus
Healthy Food for Healthy Outcomes - Food in Schools Policy
If you would like more information on the introduction of the joint Department of Education (DE) and Department of Health, Social Services and Public Safety (DHSSPS) Food in Schools policy, please follow this link to the DE website where there is a version of the policy for pupils and parents to read.
Get Involved
The Department of Education have released a video called 'Education Works Better When You Get Involved'. If you haven't already watched the video, you can watch it online by clicking the link below.
Watch 'Education Works Better When You Get Involved'